What better way to reunite with your besties than with an epic local escape?
---
Two of the best things in the world are finally back: Seeing our friends, and exploring everything Ontario has to offer. Curate that road trip playlist, pack way too many snacks, and gather the crew for a group getaway.
Whether you're looking for an action-packed weekend, a few days of pampering or a gourmand tasting tour, we've got the perfect spot for you to spend much needed quality time with your dearly-missed pals—and, since our province is blessed with a wide variety of local getaways, there's a good chance you'll find one just a few hours' drive from home.
---
For the outdoorsy friends:
Minaki Yurt Adventures, Minaki
If a day spent hiking, canoeing and biking sounds like your idea of a good time, you and the gang will fall for this self-described "boreal playground" near Kenora, just over the border from Manitoba. With 20 kilometres of trails on the property, you'll find no shortage of fresh air and fun—made all the sweeter by falling asleep in the property's teepee or one of their fully-kitted out yurts, which is furnished with real beds (no air mattresses here!) and kitchen facilities. Got sore muscles after all that outdoorsing? There's a wood-fired sauna on site for that.
---

For the friends with kids:
Elmhirst's Resort, Keene
Here's how to get that quality grown-up time with your friends while still making sure the whole family is having fun: Book a stay at the Feast On-certified Elmhirst's Resort in the Kawarthas, where there are so many activities available, they've literally created an A-to-Z guide. (C is for campfires-and-smores, P is for powerboat rentals and I is their inflatable playground, a floating series of slides and tubes that will keep the kiddos busy while the adults catch up.) With two on-site restaurants serving locally-sourced fare, a farm store and a spa, you'll never need to leave the property, while the cottage-style accommodation means everyone gets their own space at the end of the day.
---
For the friends who love their wine:
Inn at Huff Estates, Bloomfield
"Uncork and unwind" is this Prince Edward County winery's unofficial slogan—and probably the motto of your closest collective of wine connoisseurs as well. You can't get much closer to the vines than the Winemaker's Suite, where you can reconnect while sipping rose and gazing out at the grapes on your private patio. Fun fact: This elegant hotel offers service in French, and is located on the Route Champlain, a 1500-kilometre tourism route that crisscrosses Ontario, celebrating Francophone communities and heritage across the province.
---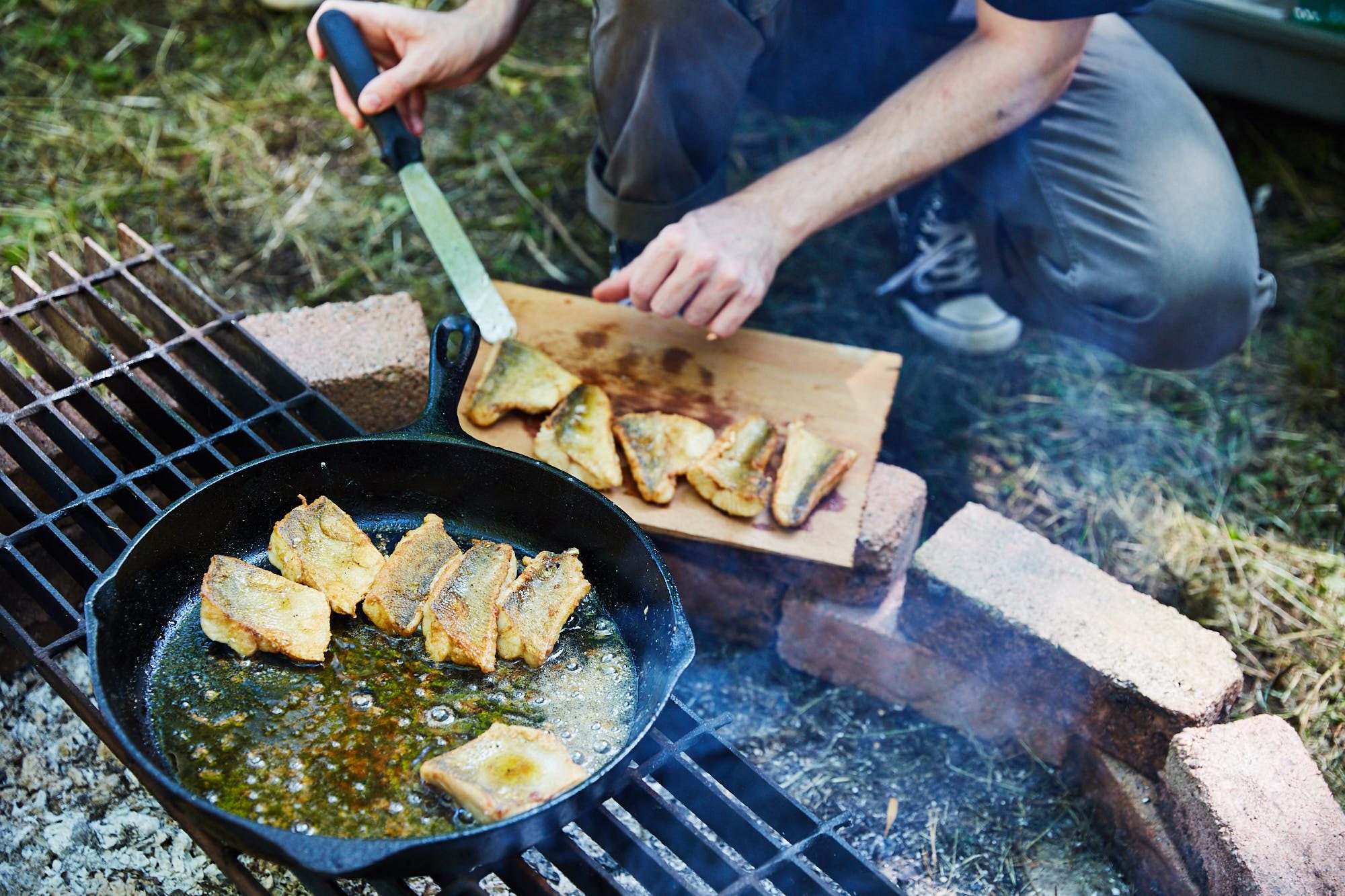 For the friends who fish together:
Moose Horn Lodge, Chapleau
Head north for this ultimate angler's escape, two hours west of Timmins and five hours north of Sudbury. (If you're road tripping through the latter, by the way, treat yourself to northern Ontario produce at its finest at the Feast On-certified Verdicchio before you leave the comforts of civilization behind.) While there's walleye, northern pike and whitefish fishing to be had in the property's crystal-clear, spring-fed lake (and smallmouth bass nearby), you don't have to be a fisherperson to enjoy your stay: Between the limited wi-fi and spectacular scenery, Moose Horn Lodge is the perfect chance to unplug from it all and just be together, no distractions allowed.
---
CONTENT FROM GLOBE CONTENT STUDIO
ORIGINALLY PUBLISHED AUGUST 20, 2021
as part of the Great Taste of Ontario Special Report