A TASTE OF KAWARTHAS NORTHUMBERLAND
This autumn, we spent 3 days eating our way across Kawarthas Northumberland in search of what makes this part of Ontario so unique. We met with seven Feast On chefs, countless farmers and a slew of artisans on the hunt for a true taste of place in Kawarthas Northumberland. Here's what happened.
JUST EAST OF TORONTO.
JUST WEST OF KINGSTON.
The area consists of three diverse regions. Peterborough & The Kawarthas is home to passionate chefs, wineries and farmers' markets. Kawartha Lakes boasts butter tarts, country charm and plenty of on-farm experiences sure to take your breath away. Meanwhile, in Northumberland County, chefs and visitors alike can enjoy a laid back vibe with plenty of craft beer.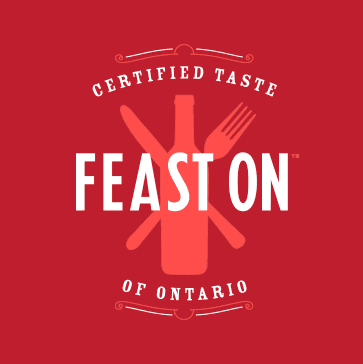 MEET THE FEAST ON CHEFS
Chef Eric Dreher, The Social Bar+Table, Northumberland
Chef Jay Nutt, Elmhirst Resort, Peterborough County
Chef Neale Aziz, South Pond Farms, Kawartha Lakes
Brad & Katie Watt, Publican House, Peterborough
Chef Isaac Meadows, The Mill, Cobourg
Chef Tyler Scott, Rare Grill House, Peterborough
Chefs Mariela Silva + David Salazar, Ste. Anne's Bakery, Grafton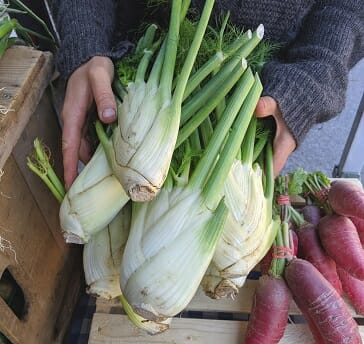 "When I moved here, I was so surprised by the sheer amount of good farmers and good food you could get in the area. I grew up here, but it took me leaving and coming back to realize it."
Chef Neale Aziz, South Pond Farms
EVERYTHING YOU NEED TO TRY NOW.
From seabuckthorn berries to house-made kimchi to luscious raspberry orange ice cream – there are so many hidden treasures in the area. Here are all the things you need to try in Kawarthas Northumberland now.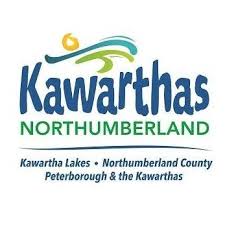 Follow @PerfectWknds on Facebook, Instagram and Twitter
This content was created with support from Kawarthas Northumberland.