Farms, bakeries and more are opening their doors on May 27th for the Spring Rural Romp through Wellington County!
Discover Rural Ag Life in Wellington
Grab your sneakers (or rubber boots) and head out to Wellington County for a day in rural Ontario you won't soon forget. From delicious eats and farm tours to walks with alpacas and more, you'll be sure to remember this day for a long time.
Keep reading for what to expect on May 27th for the Wellington County Spring Rural Romp!
Visit a Farm and Learn About Where Your Food Comes From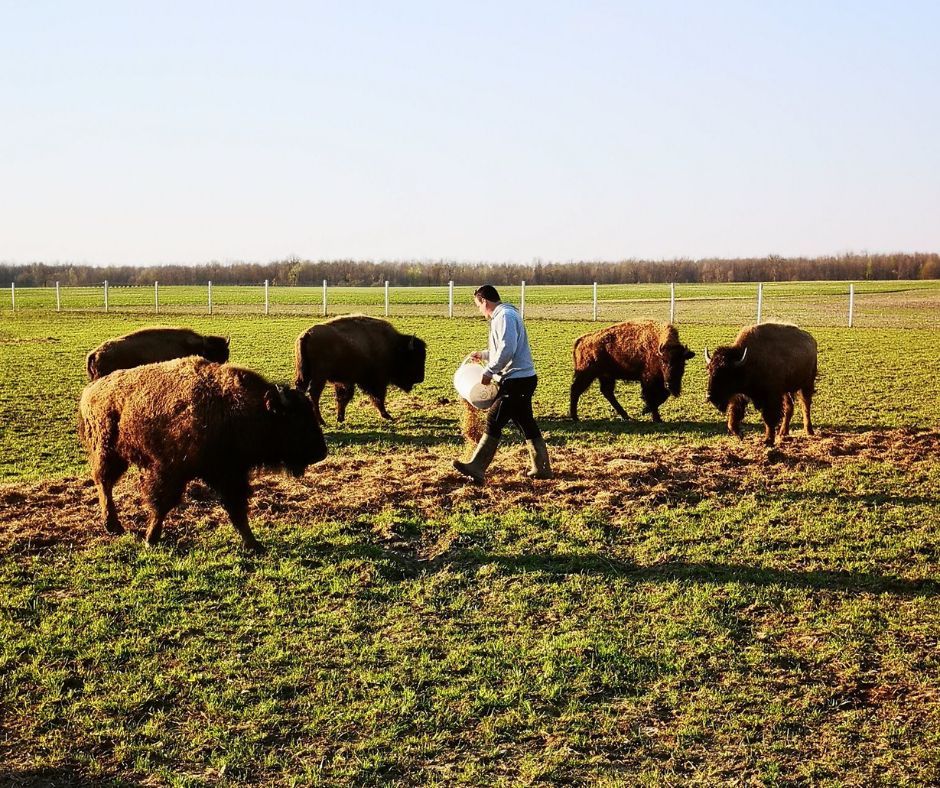 Touring a farm is a wonderful way to learn about foodways and your local agriculture scene. For those with wee ones in toe, it's also a great opportunity to teach them a bit about where their food comes from (and we don't mean the grocery store).
The Spring Rural Romp in Wellington County will see many kinds of farms open their doors including a bison farm (with the possibility of seeing a few spring babies), an organic sheep farm, an alpaca farm and a few multi-product organic farms.
This is your chance not only to stretch out and enjoy the wide-open spaces of Wellington County but ask your burning questions to local farmers and learn a bit more about Ontario's diverse local food scene.
Delicious Eats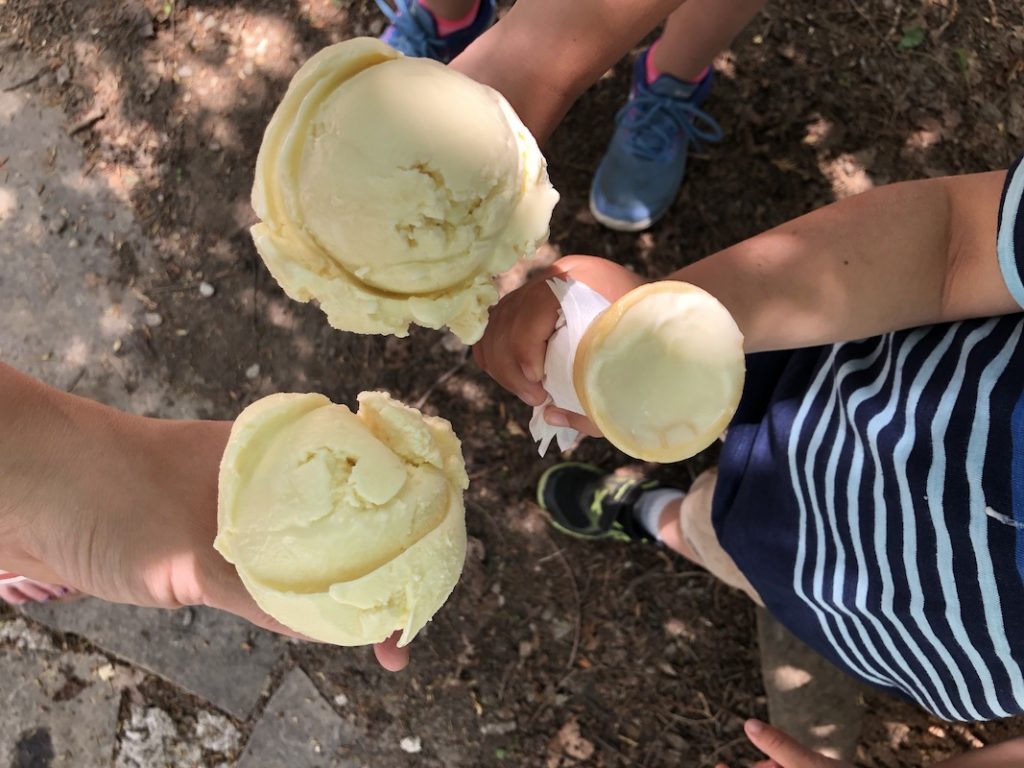 Of course, we'd never send you to an event if we didn't know it was going to be jam-packed with delicious things to sip, savour and enjoy! The Spring Rural Romp is certainly no exception.
For those with a sweet tooth, there's no shortage of treats to scratch that itch. You need to stop by Mapleton's Organics for their ginger ice cream (and while you're there check out their voluntary milking system for cows) and the sheep's milk gelato at All Sorts Acres Farm– yum!
Besides icy treats, you can hop on over to Magpie's Bakery for made-from-scratch donuts, cookies and more.
Craving something savoury? No worries. Bring your cooler to stock up on all kinds of local goodness including pork (including a must-try honey-garlic sausage from the Kabbes Patch), beef, produce, single origin tortilla chips and more.
You can even sample over a dozen different hot sauces and for those craving a drink- saddle up at the bar at Silver Fox Distillery– an Open Spirits' Grand National Champion! We heard their ginger beer and Dracula's Flower spirit is to die for (get it?) but they'll also have non-alcoholic slushies on deck for those wanting a zero-proof treat.
Check out the website for a fuller list of what you can expect to find along your way!
Get Hands-On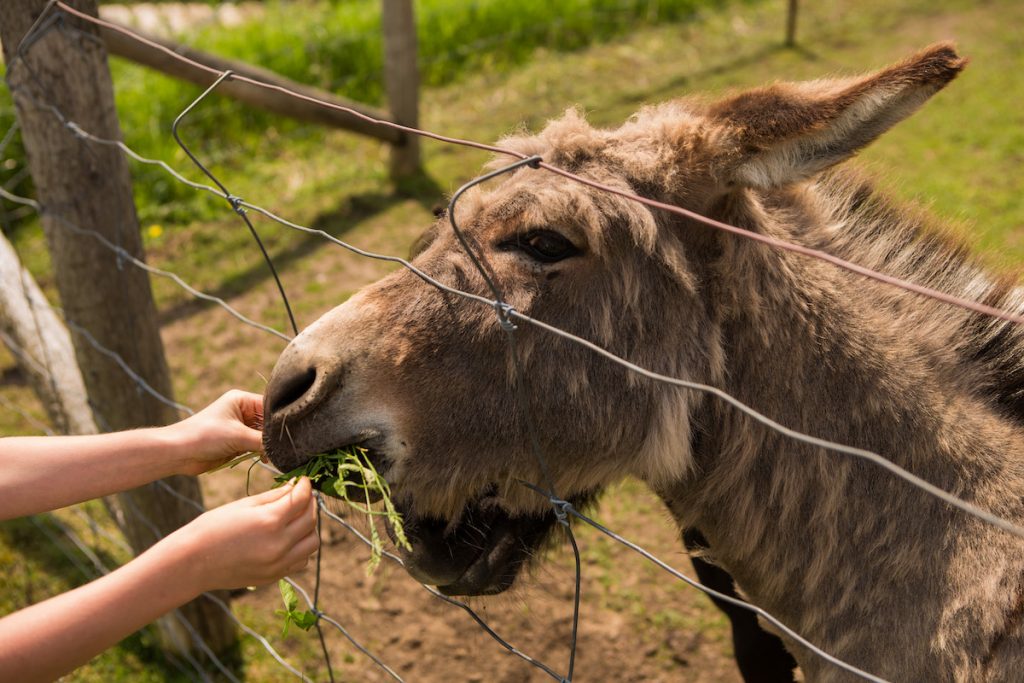 The coolest part of the Spring Rural Romp (in our humble opinion) is the opportunity to really get your hands dirty.
Whether you're learning to transplant a tree at a local nursery, watching the kids take part in some educational Forest School activities, enjoying an alpaca-shearing demo, feeding some farm friends or going for a walk through a hay field, there are plenty of opportunities to really take in rural life.
Additionally, there is a Spring Rural Romp Treasure Hunt afoot! On May 27th, visit as many participating locations as you can and find the QR code somewhere on-site (psst! You may need to explore a little).
Scan the QR code and answer the trivia question that pops up. Once you've answered correctly, you'll be entered to win a $100 gift certificate to Taste Real Guelph Wellington partner businesses. There is an opportunity to win at each location!
Conclusion
If all that sounds like fun to you (how could it not?), then head on out to the Spring Rural Romp in Wellington County on May 27th.