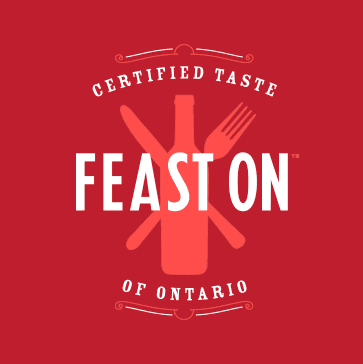 This winter, we're asking twelve Feast On® Chefs across Ontario to show us how they source and serve locally grown food.
Every week, a different Feast On Certified chef will feature a unique, Ontario ingredient available in the coldest months of the year. Keep an eye on our social media for photos, videos and recipes to get inspired. Share your own cold-weather creations using #loveONTfood.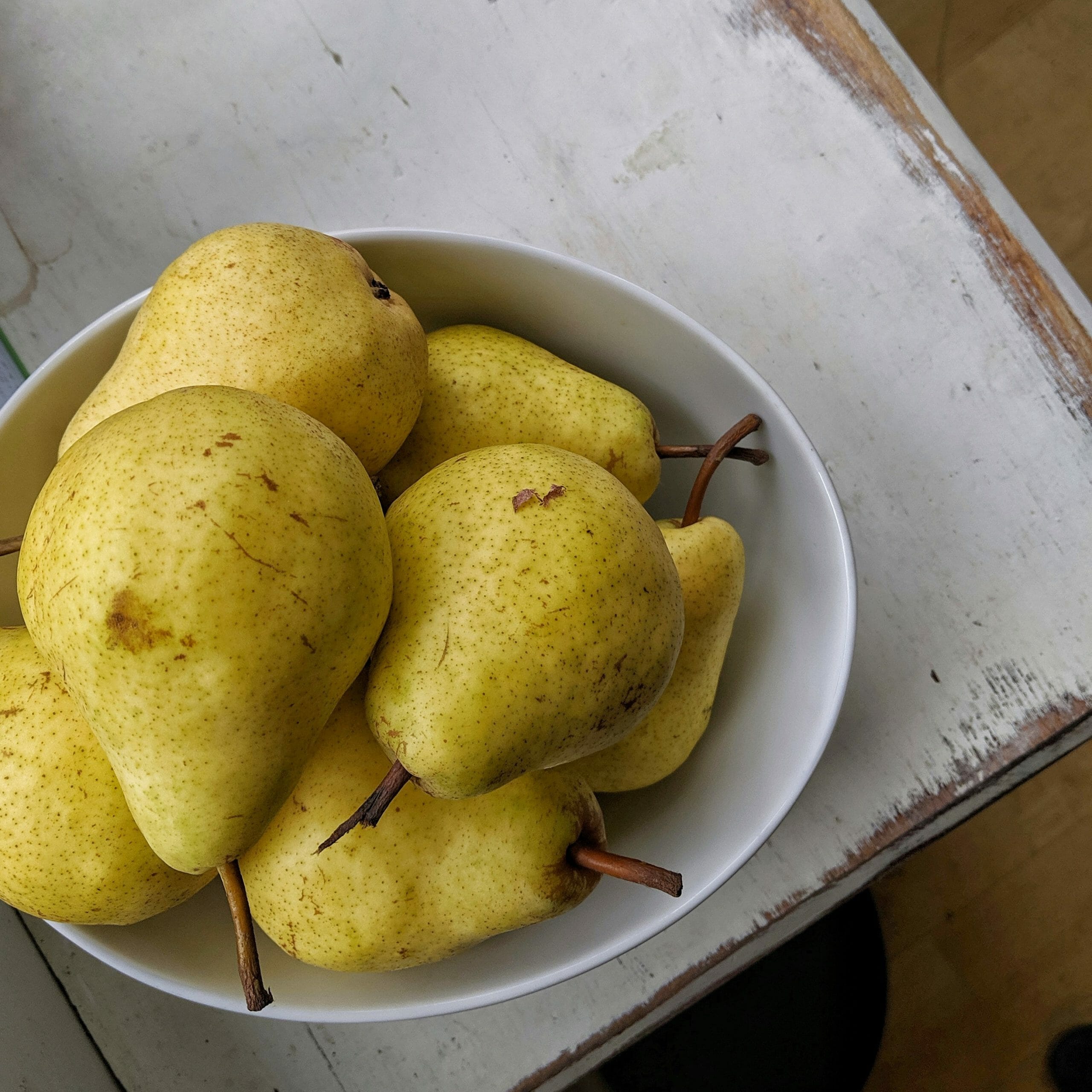 DECEMBER
The Quirky Carrot
+ ONTARIO COLD SNAP PEARS
Five major varieties are grown in Ontario: Bartlett (the overwhelming favorite), Clapp's Favourite, Anjou, Bosc and Flemish Beauty. The majority of Ontario pears are grown in the Niagara region – famous for it's orchards.
DID YOU KNOW? Unlike most other fruits, pears don't ripen well on the tree; they are harvested when mature and allowed to finish ripening under controlled conditions.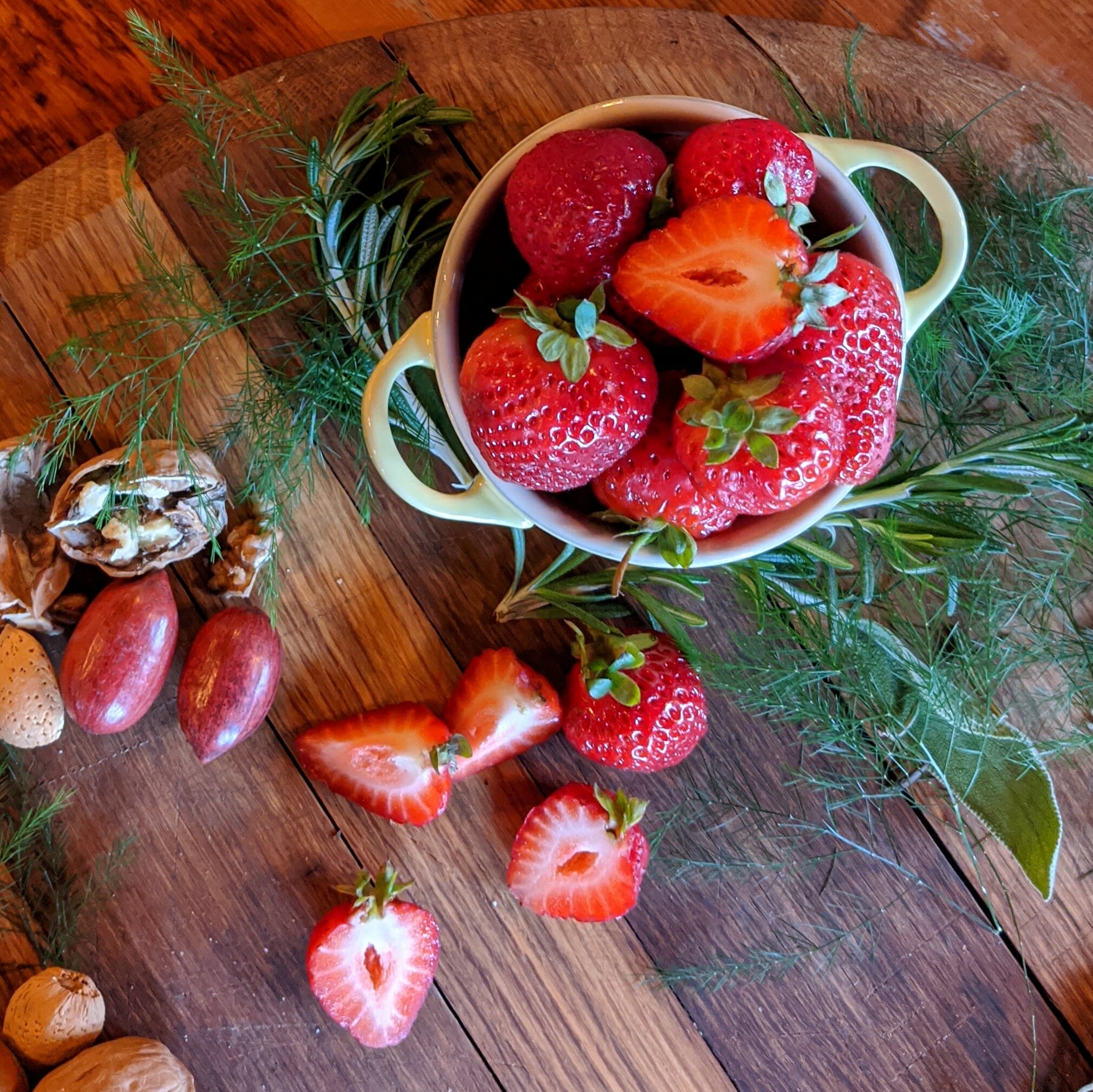 DECEMBER
Ricky+Olivia
+ ONTARIO GREENHOUSE STRAWBERRIES
There are dozens of varieties of strawberries. In Ontario, Cavendish, Governor Simcoe, Kent, Startime, G19, MicMac and Honey Eye are popular. Greenhouses make it possible to enjoy these summer staples year round. The majority of Ontario's greenhouse strawberries are grown in Essex and Norfolk Counties.
DID YOU KNOW? Seeds found in Europe show strawberries existed in prehistoric times.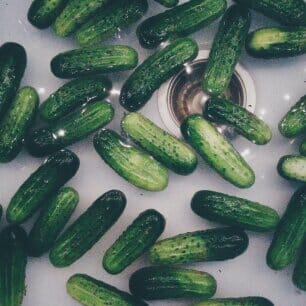 DECEMBER
Bruce Wine Bar
+ ONTARIO GREENHOUSE CUCUMBERS
Greenhouse cucumbers in Ontario are not grown in dirt. The most commonly used material is called Rockwool. It has this super cool ability to hold water. You can find greenhouses growing cucumbers across Southern Ontario.
DID YOU KNOW? The first experiments with greenhouse horticulture were by the ancient Romans.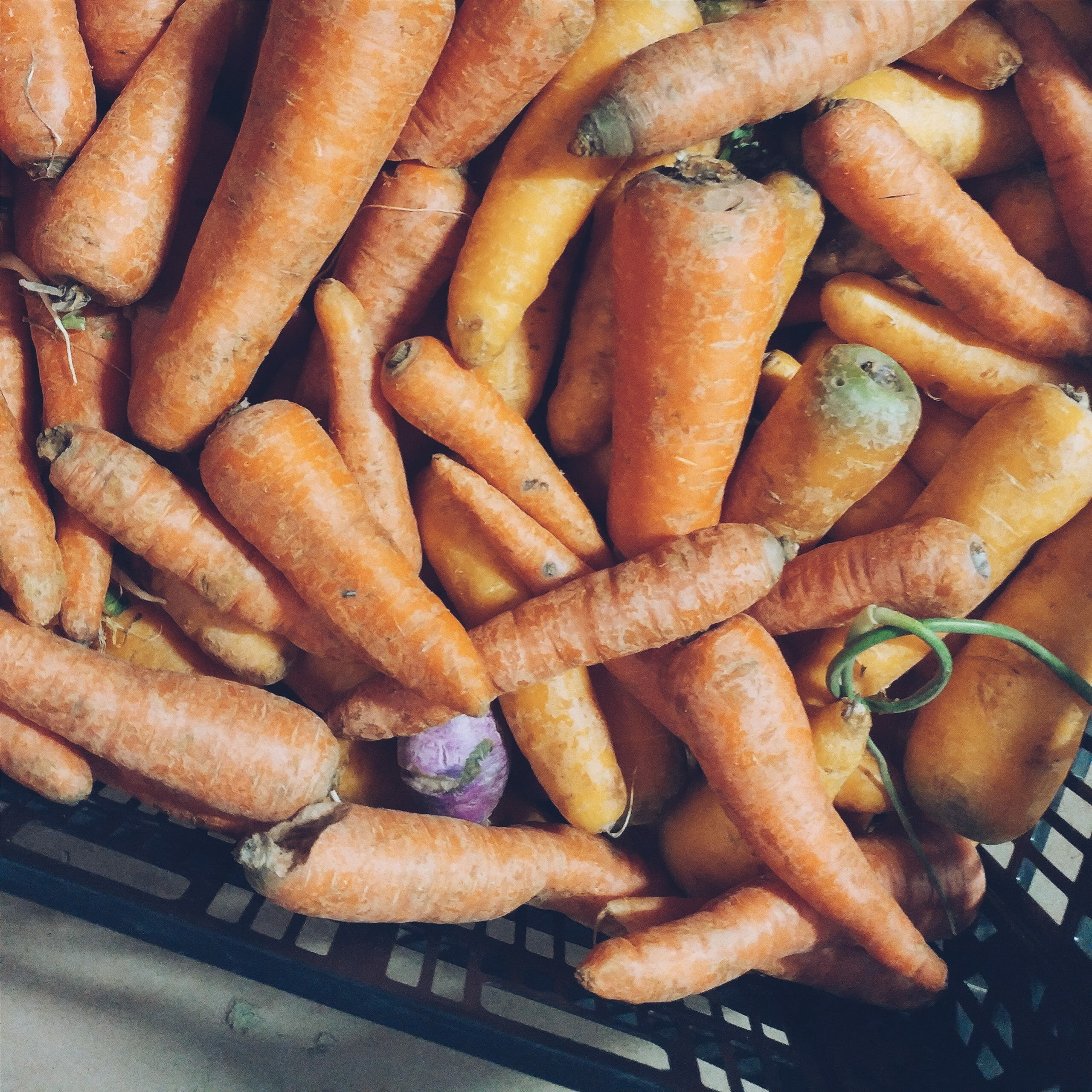 JANUARY
Fresh City Farms
+ COLD-STORED ONTARIO CARROTS
Popular Ontario varieties include Caropak, Cellobunch, Chancellor, Six-Pak, Avenger, Apache, and Caro-chief. One of the very early known cultivated foods, this edible root is native to the part of Asia we now know as Afghanistan.
DID YOU KNOW? The carrot was probably being cultivated over 2000 years ago. In it's wild state, it's also known as Queen Anne's Lace.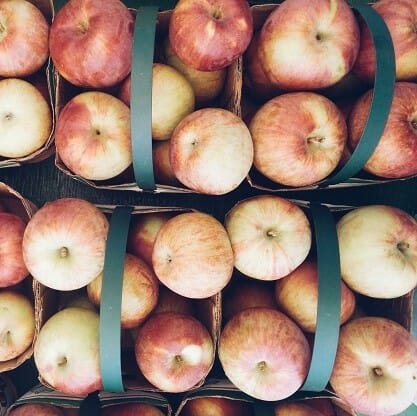 JANUARY
Sumac and Salt
+ COLD STORED ONTARIO APPLES
Apples existed as a wild fruit since prehistoric times and have been cultivated for more than 3,000 years.
There are over 25 varieties of apples being grown in Ontario today, but that's just a small fragment of what once was. THe most popular variety is still the McIntosh – originally cultivated in Ontario, near the village of Dundela.
DID YOU KNOW? During the California Gold Rush apples sometimes fetched more than $100 a bushel because of their durability.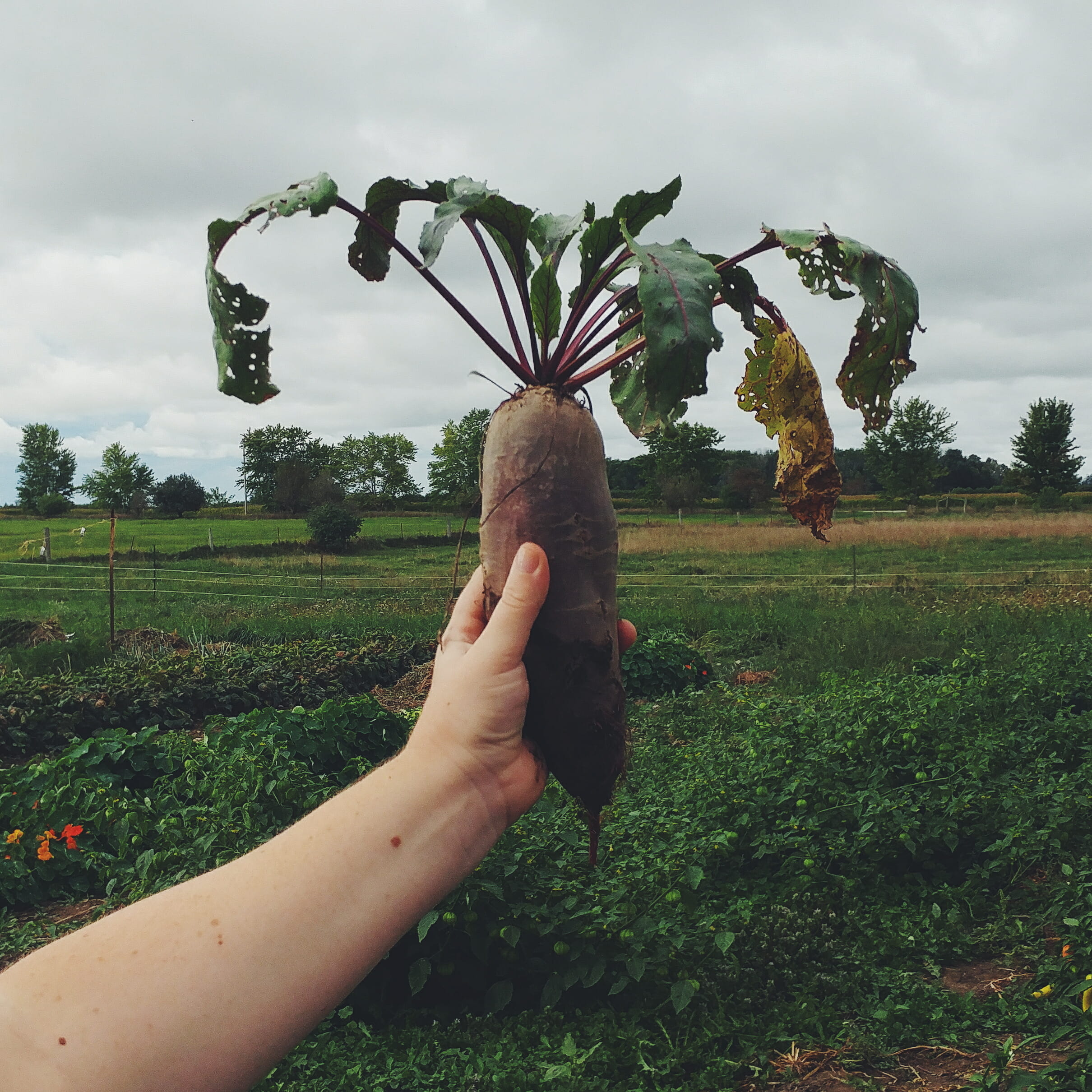 JANUARY
The CN Tower
+ ONTARIO BEETS
Beets have been cultivated since pre-historic times in the Mediterranean area and were originally grown only for their leaves. During the Roman empire, people began to eat the roots as well. Today, we grow at least 10 varieties of beets in a myriad of different colours.
DID YOU KNOW? Before cane sugar became a house hold staple, Ontario farmers would grow sugar beets in large quantities to make white sugar.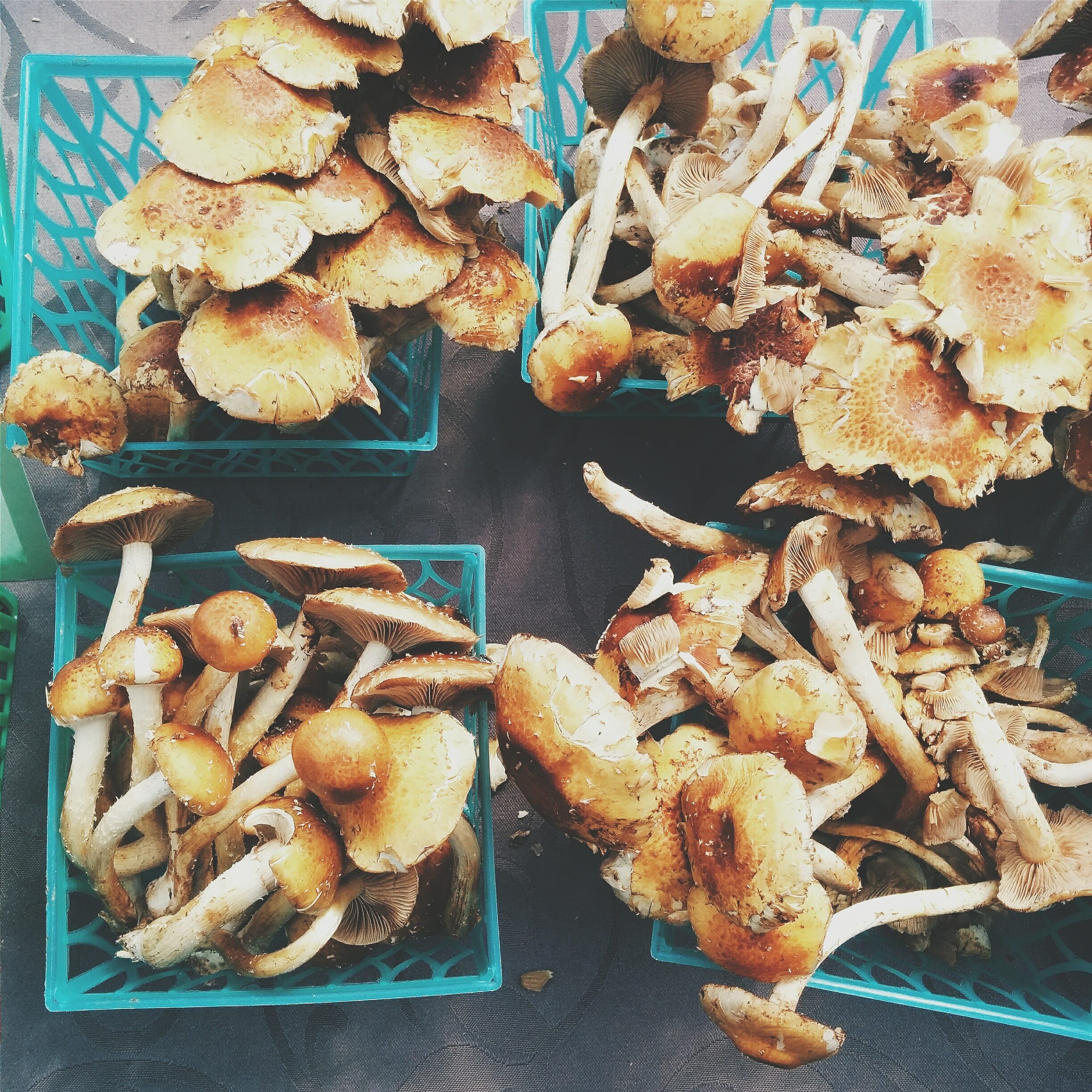 JANUARY
Northern Edge Algonquin
+ CULTIVATED MUSHROOMS
White Button mushrooms are the largest part of the Ontario crop. They range from white to cream and brown and vary from small "buttons" to jumbos. However, Ontario farmers also grow a large amount of shiitake, Oyster, Portobella and Crimini mushrooms – with more varieties popping up every year.
DID YOU KNOW? The Japanese were probably the first to grow mushrooms, raising Shiitakes some two thousand years ago.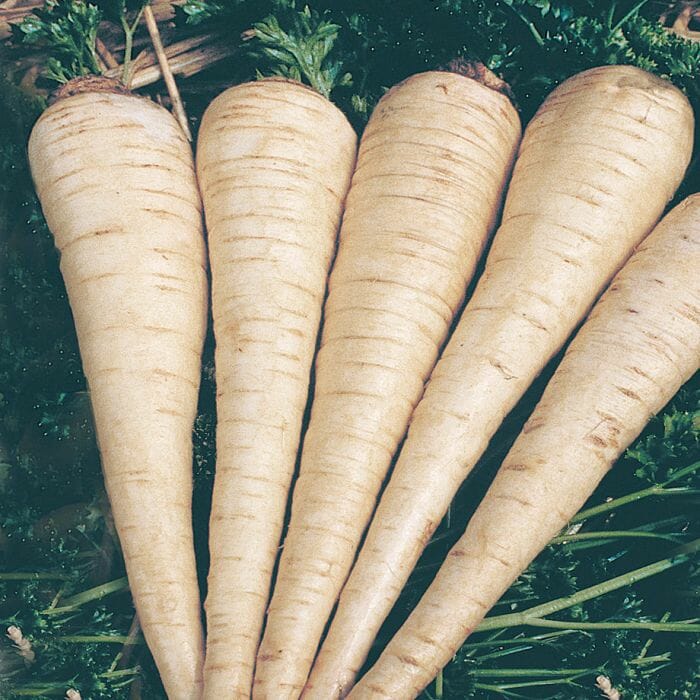 FEBRUARY
Radical Gardens
+ ONTARIO PARSNIPS
Principal varieties grown in Ontario are the "All American", "Hollow Crown Improved" and "Harris Model". Parsnips are enjoyed by North Americans, but are consumed in greater volume by the people of northern and eastern Europe and western Asia.
DID YOU KNOW? In the Middle Ages, especially during Lent, Europeans favored the parsnip because of its flavor, nourishment and ability to satisfy hunger through meatless fasting periods. In fact, parsnips once enjoyed greater popularity than either potatoes or carrots.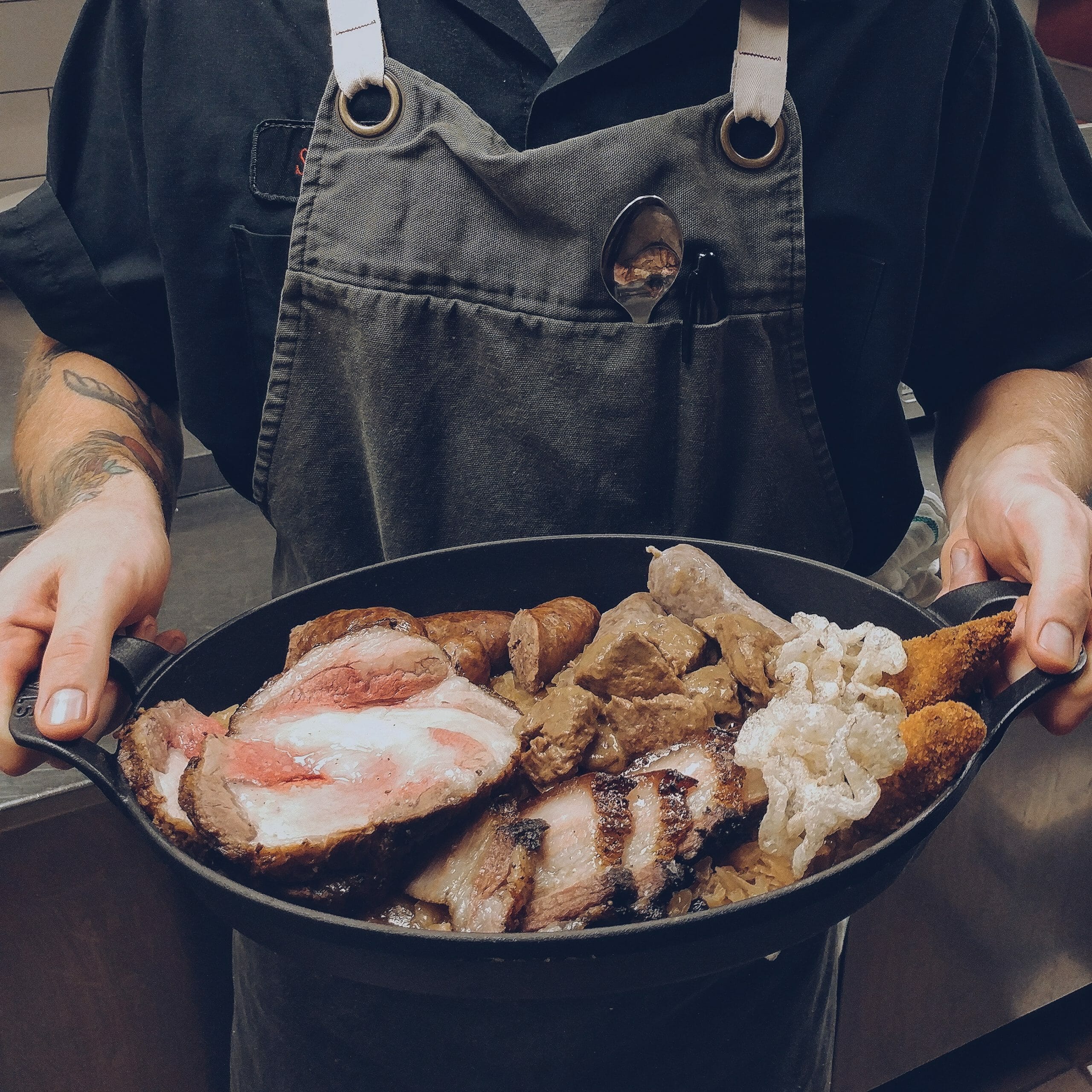 MARCH
Sanagan's Meat Locker
+ ONTARIO PORK
Pork is the most commonly consumed meat worldwide and still the most widely consumed protein in Ontario. In fact, Toronto used to be called 'Hogtown' because there were so many pork processing facilities near the city.
DID YOU KNOW? There are over 1200 hog farmers in Ontario? Together, they raise over 5.41 million hogs!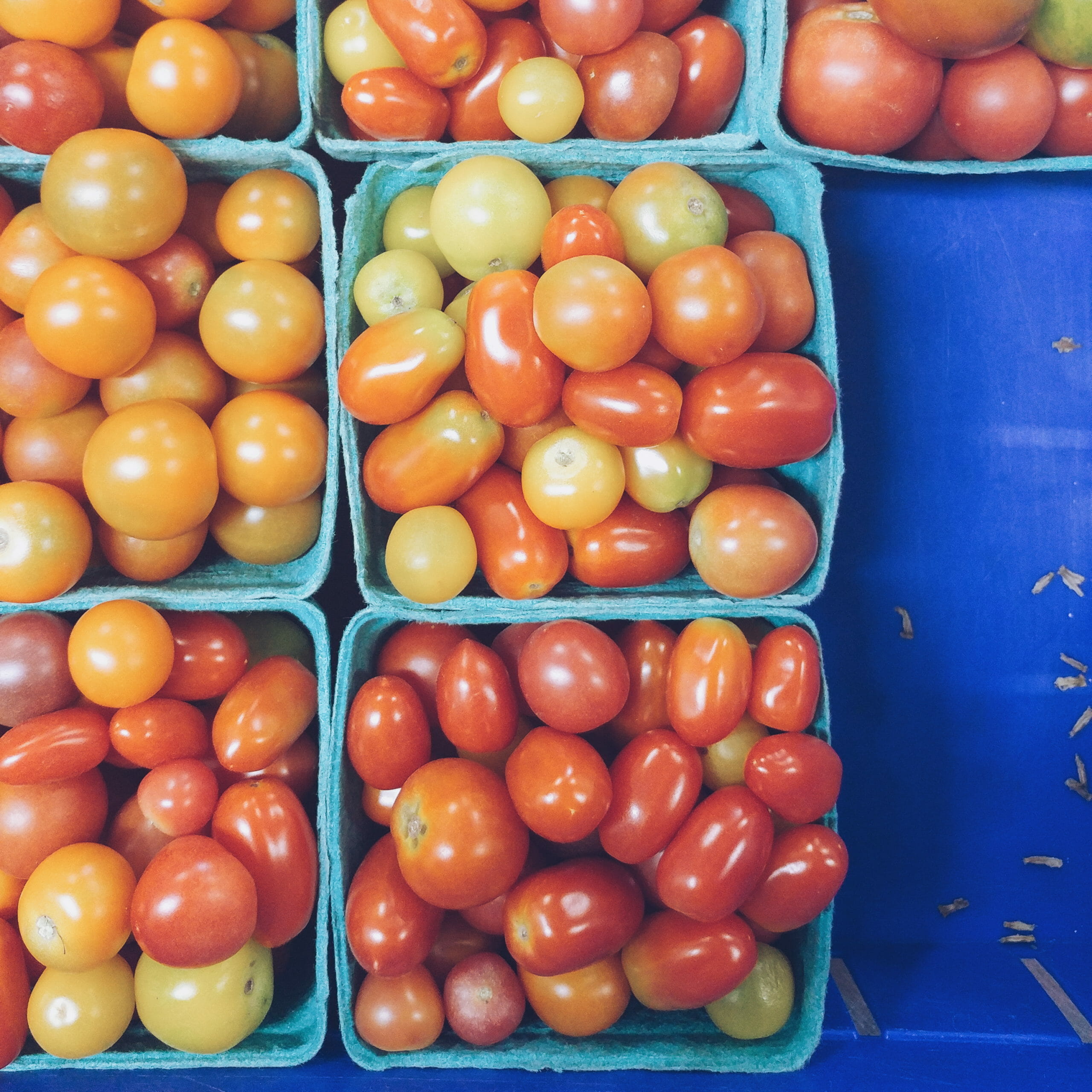 MARCH
Niagara Parks
+ ONTARIO GREENHOUSE TOMATOES
Greenhouse tomatoes should be heavy for their size, plump, firm, even-shaped and free of surface cracks and bruises. Greenhouse tomatoes are red when ripe. A fine star-shaped marking on the bottom of a greenhouse tomato will tell you that the tomato has already begun its final ripening process and is a good one to select.
DID YOU KNOW? All Ontario greenhouse tomato growers use "beneficial insects" instead of pesticides for pest management. Bumble bees are used to pollinate tomato flowers resulting in improved fruit quality and labour efficiency.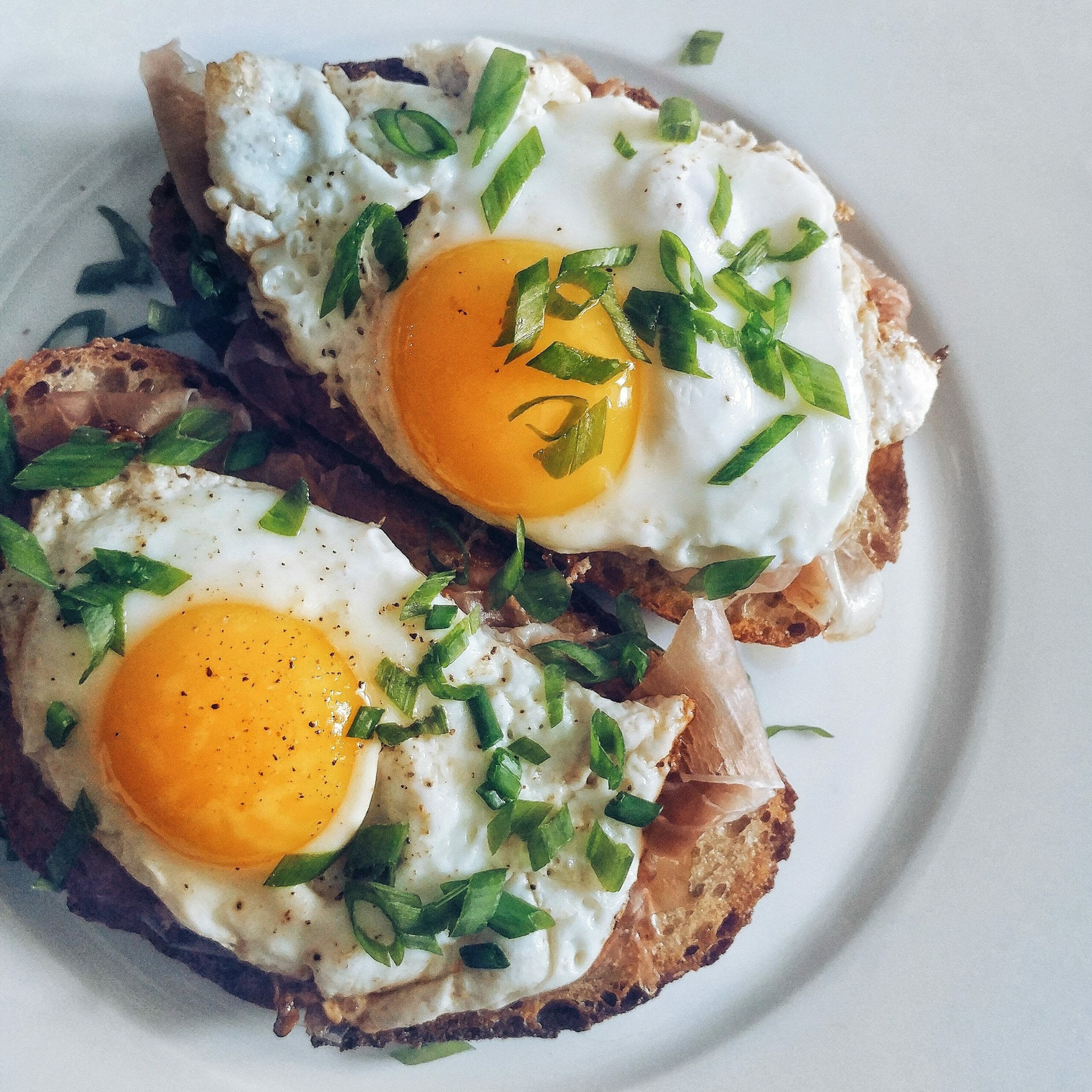 MARCH
The Vic
+ ONTARIO EGGS
Nearly all the essential nutrients your body needs can be found in an egg. Eggs are packed with 14 essential nutrients.
Ontario's egg farmers work hard to provide you with fresh eggs of Grade A quality. It typically takes 3 to 7 days for eggs to get 'from farm to table'. The eggs are collected on the farm, washed, graded and packaged at the grading facility, then shipped to the grocery store.
DID YOU KNOW? Eggs are one of the few sources of protein that can be kept refrigerated for 4 to 5 weeks without spoiling!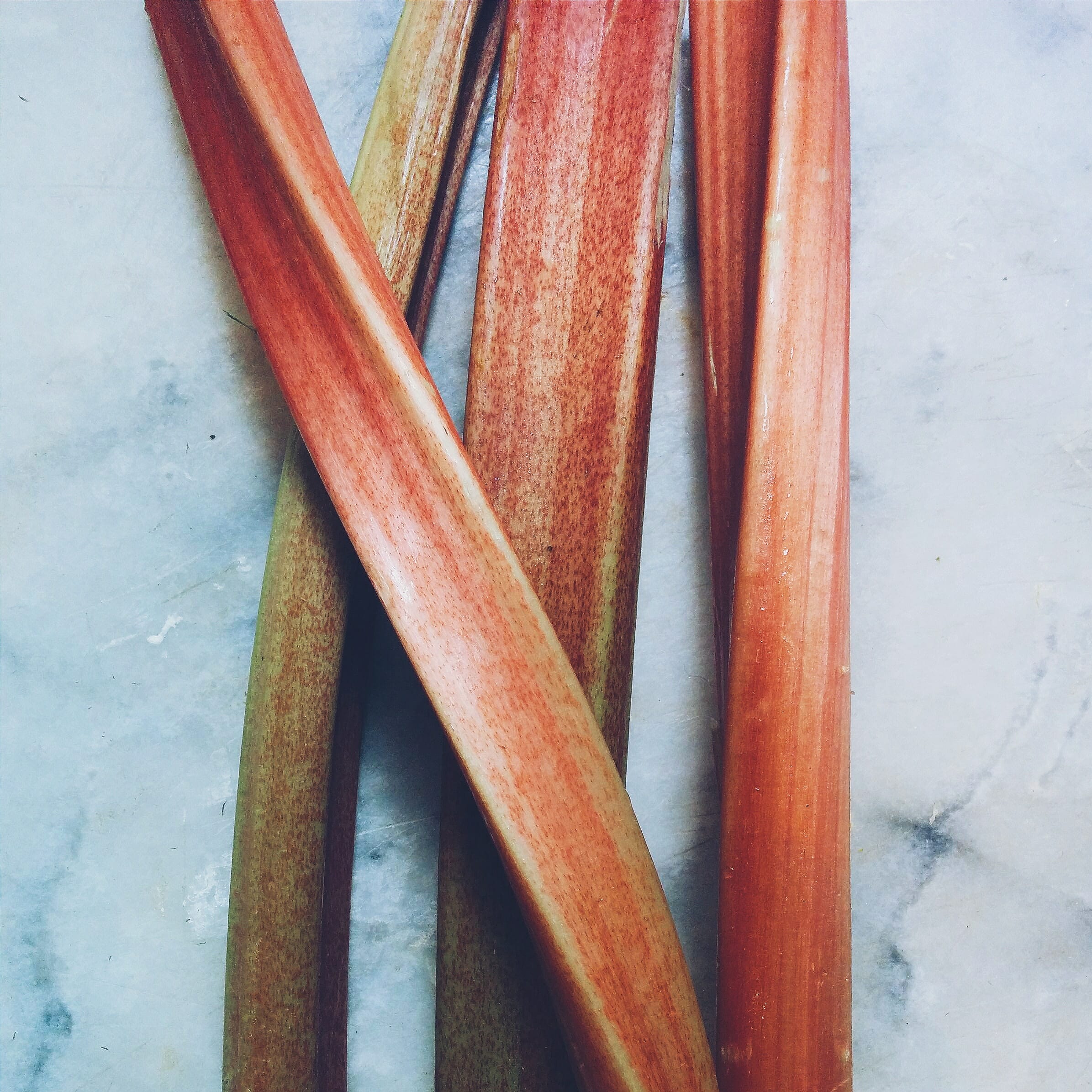 MARCH
Richmond Station
+ FORCED RHUBARB
Roots to produce forced rhubarb are dug outdoors in the fall and stored in a darkened shed at about 10°C until buds appear to produce an early spring crop. There are two main varieties of forced rhubarb: Victoria and Sutton.
The first known references to rhubarb are Chinese, dating back to about 2700 B.C. Many horticulturalists believe it probably originated in Siberia.
DID YOU KNOW? Until 200 hundred years ago, its value was chiefly medicinal and not culinary.