---
Bring your appetite and thirst, because we bring plenty to the table!
From Italian to Indian, Middle-eastern to Mexican, our region's culinary offerings are as diverse as they are delicious. Guided by a "farm-to-fork" philosophy, our area restaurants and chefs are committed to using locally sourced and raised ingredients wherever possible. Experience and learn about the abundant natural bounty of this region through an agri-tourism excursion. Here, you'll also find close to 20 wineries, producing an incredible variety of award-winning and internationally acclaimed red, white and ice wines. Take a guided tour through our picturesque Lake Erie North Shore wine country and taste for yourself why this region has become one of the top wine producers in Canada. Raise your glass and fork, and enjoy!
The story begins…deep in the rich earth of this great region, nourishing the delicate fruit of our vineyards. From the sun-warmed fields of the southernmost shore of Canada, the carefully nurtured vines surrender their precious vintages.
Today our region boasts 18 wineries, with more expected to open in the near future. Situated at the same latitude as some of Europe's finest wine regions, the Lake Erie North Shore Region benefits from its proximity to Lake Erie which offers a unique maritime climate in a continental region. Grape growers in the Lake Erie North Shore and Pelee Island designated viticulture areas grow some of the world's finest vinifera and French hybrid wine grapes. The region is a winemaker's paradise blessed with exceptional soil conditions and a regional climate which offers longer sun hours than any other area in Canada.
As Canada's most southern point, we are fortunate to have a climate well suited for lush farmlands, giving us one of the most agriculturally productive counties in the country. Essex County gives you the opportunity to experience our local flavor. Enjoy fresh-picked fruits and vegetables along with an abundance of fresh flowers — all grown locally.
Amongst the sparkling waters and fertile soils of Essex County farmers harvest a complete basket of wholesome, delicious food from every letter of the alphabet. Deep reds, crisp whites, delicate ice wines — at any one of our many wineries the swirl of the glass sets your story in motion — here in Windsor Essex Pelee Island.
For more information on events, packages or regional activities, visit visitwindsoressex.com
FIND YOUR
GREAT TASTE OF ONTARIO
IN WINDSOR ESSEX
Download a passport to help guide your planning and inspire you to explore our big, BIG province. Then, take the time to safely visit the growers and makers who make Ontario so special. Each time you check-in to a spot on your passport, you'll be one step closer to redeeming some sweet Ontario-made prizes - while supporting communities across Ontario! That's pretty sweet.
WINDSOR ESSEX EXPERIENCES
Check out the unique experiences available in Windsor Essex. Go behind the scenes with chefs, makers and more.
Many of these trails and passports offer unique prizes and tastes of the very of the region.
---
Located on 67 acres of land spanning the north shore of Lake Erie, Cooper's Hawk Vineyards is the perfect spot to wander. Named after the hawks that call the forested areas around the vineyard home, it's also home to ponds and parkland — all licensed — inviting you to sip and stroll.
Down the road near Harrow, you'll find Oxley Estate Winery. In winter months, their outdoor fireplace plays host to crowds of wine lovers enjoying mugs of hot cocoa while watching the snow fall over the vineyard. Hungry travellers can grab a picnic basket at Sprucewood Shores Estate Winery, along with a bottle of the Lakeside Sparkling, before heading down to watch the sunset.
Beer lovers head to downtown Windsor! Between Craftheads Brewery, Walkerville Brewing and BREW — there's a perfect pint for everyone! While you're at it, pick up a Barrels, Bottles & Brews Trail map and explore.
---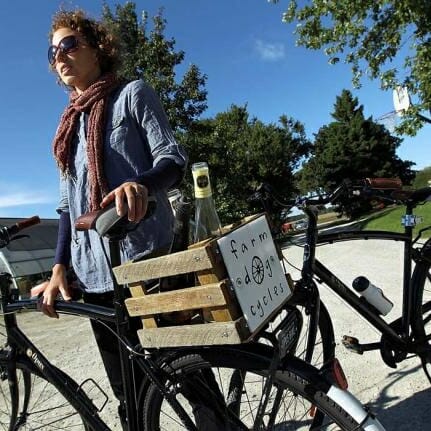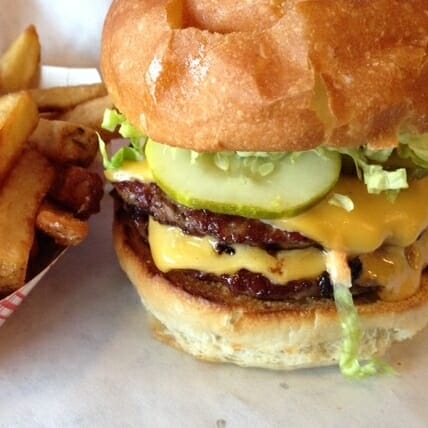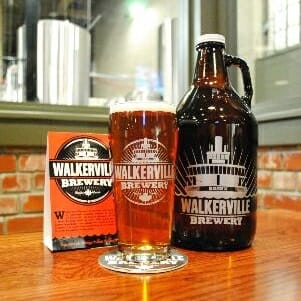 ---
---
Exploring the Region?
Here are a few great places to start.