Ontario restaurants and food producers have stepped up in a big way for local food lovers. You can get fresh ingredients, maintain social distancing guidelines, plus support local businesses in their time of need. There are so many options for delivery and curbside pickup grocery boxes. Here's our round-up of some of our favourites so you can #FeastOn at home.
View this post on Instagram
100KM Foods
Toronto
With The Market at 100KM Foods, you can get their locally-sourced grocery boxes delivered in the GTA, or pick up at their mobile market throughout Toronto. You'll find the staples, proteins, produce, dairy, and even a charcuterie & cheese box.
---
View this post on Instagram
The Vic Cafe
Prince Edward County
Being a restaurant that focuses on fresh, quality Canadian ingredients, this food box reflects just that; fresh and frozen foods sourced from their trusted suppliers. They have access to excellent premium restaurant quality food in bulk, so the Vic Grocery box will share the quality and bulk savings with their customers. Order yours for pickup at the restaurant or local delivery in Prince Edward County.
---
View this post on Instagram
Kendal Hills Farm Virtual Farmers' Market
Toronto & Peterborough
Good news locavores! Our friends at Kendal Hills Farm – about an hour outside of Toronto – have launched a virtual farmers' market, and they're delivering to Toronto's neighbourhoods and pickup in Peterborough. Visit their website for the most up-to-date information.
Available products include items like sausage, chicken, jams, broth, ground beef, soap, coffee and multiple varieties of their amazing mushrooms. They're also supplying products from local producers like Monforte Dairy, Hunnabees and Wheelbarrow Farm.
---
View this post on Instagram
Marben at Home
Toronto – Pickup only
Toronto's Marben restaurant is now offering farm-to-table grocery boxes for pickup at their downtown Toronto restaurant. You'll find everyday staples from Ontario producers and a weekender box that includes the potential for a full-on English fry-up. The boxes come with quality, local ingredients hand-selected by chef Chris Locke – so you know they're top-notch.
---
View this post on Instagram
Evergreen Brick Works
Toronto – Pickup only
With the Saturday Farmers Market at the Evergreen Brick Works suspended to slow the spread of COVID-19, the market vendors have come together to offer a Farm in a Box. Every week, it will be filled with an assortment of local produce, cheese and bread for pick up at the now empty market space.
---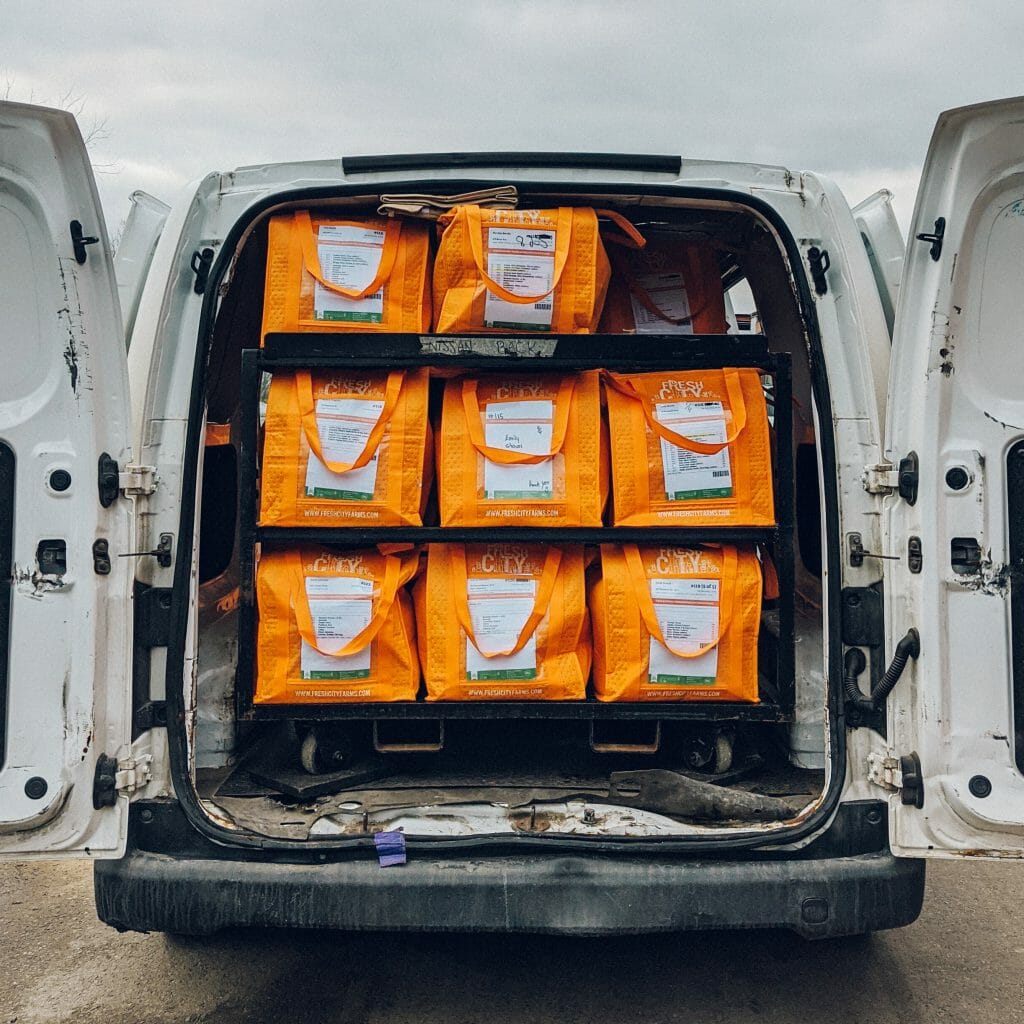 Fresh City Farms
Toronto
Produce bags, individual items, meal kits, prepared foods, baked goods, snacks and beverages – get it all at Fresh City Farms. Offering delivery in Toronto and Feast On certified, you can't go wrong! Check out their wide selection at freshcityfarms.com
---

South Pond Farms
Kawartha Lakes – Pickup only
Support Ontario farmers and get fresh, delicious ingredients in their Butcher's Box. This week they have beautiful cuts of pork from a local Kawartha Lakes farm family. You will find pork chops, roasts, and tenderloin available for you to cook at home – even schnitzel kits!
---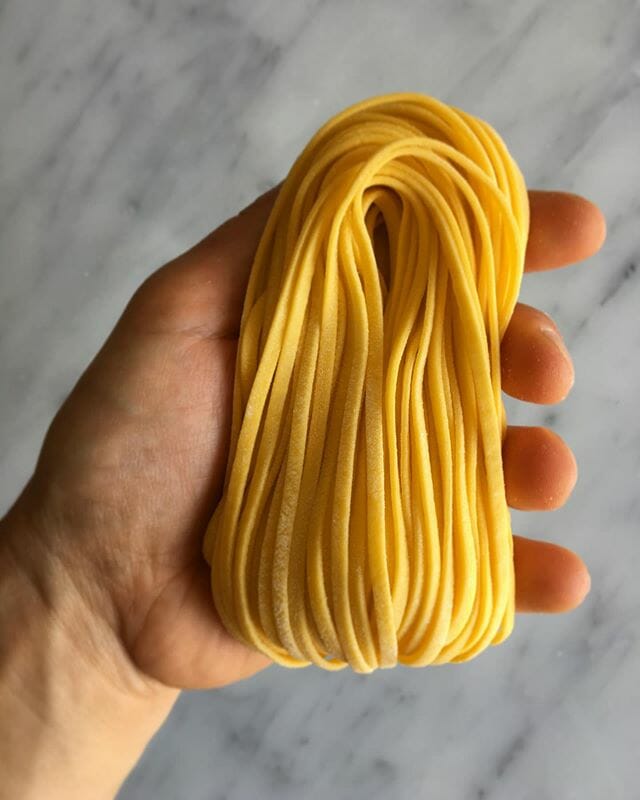 Grow Gather & Co.
Toronto
Not just supplying restaurants anymore, Grow, Gather & Co. are offering their rare, curated ingredients to the public via grocery boxes. Choose your size and they'll curate a basket for you that can feed up to 4-6 people for 7 days. They include fresh pasta, sourdough, fish, eggs, dairy, plus your fruits and veggies.
---
View this post on Instagram
Graffiti Market
Kitchener – Pickup only
Graffiti Market has added grocery boxes to their already stellar curbside pickup offerings. Their produce box starts at $45.00 and you can add meat, cheese, snacks – even cocktail and baking supplies!
---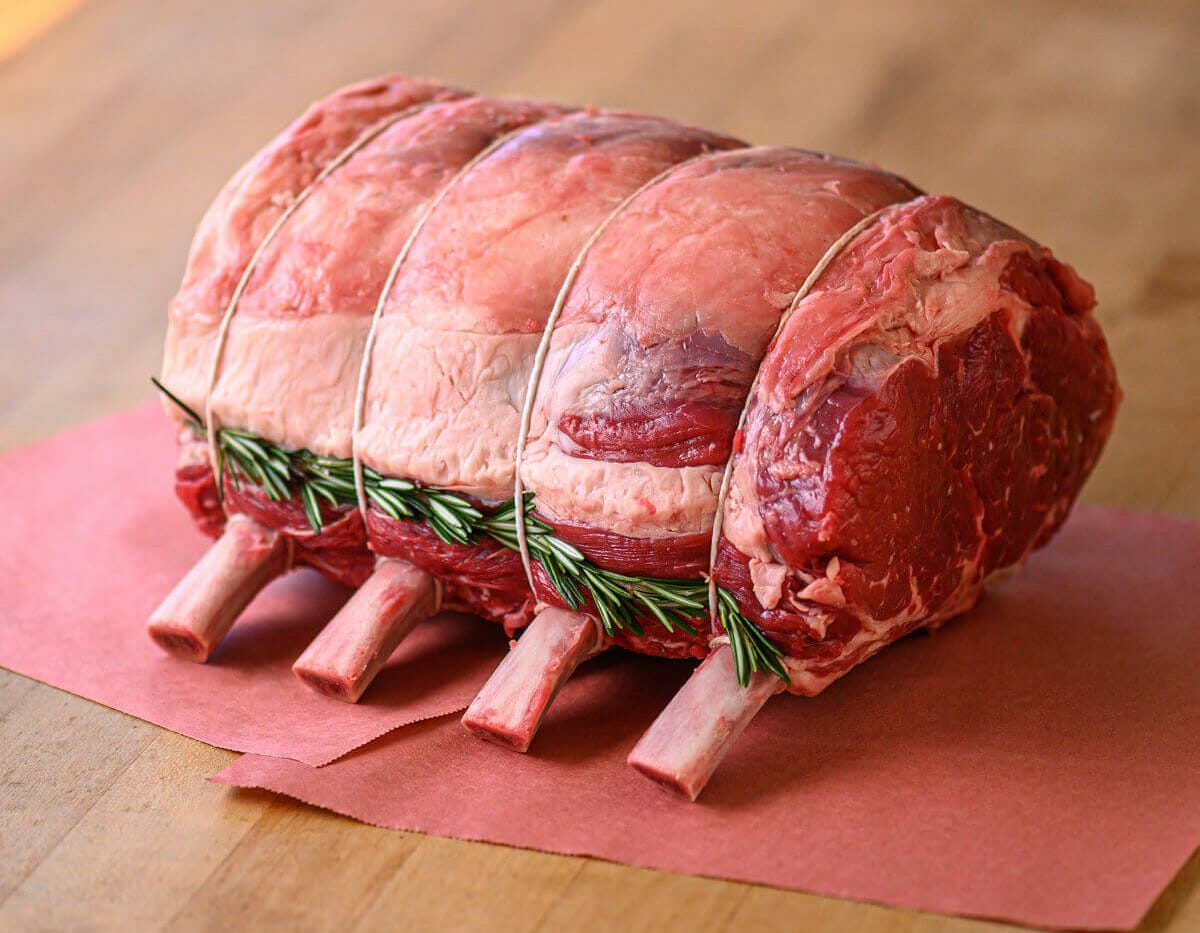 Sanagan's Meat Locker
Toronto
You can now order from their new website, so you can get your favourite Ontario family farmed meat, charcuterie, and prepared foods delivered right to your door! Support small business, support Ontario farmers, and get yourself some delicious grocery items – it's win-win-win!
---
Stay healthy and well fed friends!