Wikipedia defines a General Store as a rural or small town store that carries a general line of merchandise… but we know it's so much more. These eclectic, family owned shops act as community hubs for the tiniest of towns.
From hand-churned ice cream to fried perogies with crispy onions to anything and everything you forgot to bring with you; these eclectic, family owned shops are steeped in tradition (and town gossip!).
---
View this post on Instagram
Ravenna Country Market
495972 Grey Road 2, Ravenna, ON N0H 2E0
Fresh homemade baked goods made from scratch, meat pies and ice cream are just the beginning. It's Roy's monstrous sandwiches and homemade slushies — typically infused with Meredith's Ginger Syrup — that have people flocking here during cycling season.
---
View this post on Instagram
Enniskillen General Store
7851 Old Scugog Rd, Hampton, ON L0B 1J0
This gem is over 175 years old. Owners T.J. and Jessie Sheehan took ownership of the small town's beloved landmark in April 2014. They've kept up the tradition of having visitors vie for the wall of fame via big scoop ice cream cones.
---
View this post on Instagram
Port Albert General Store
4 Central Wellington St, Goderich, ON N7A 3X9
portalbertgeneralstoreandpub.com
You can't get more classic than this Port Albert institution. Bait, firewood, ice cream — you name it; it's got it. There's event a little farm stand set up outside in season.
---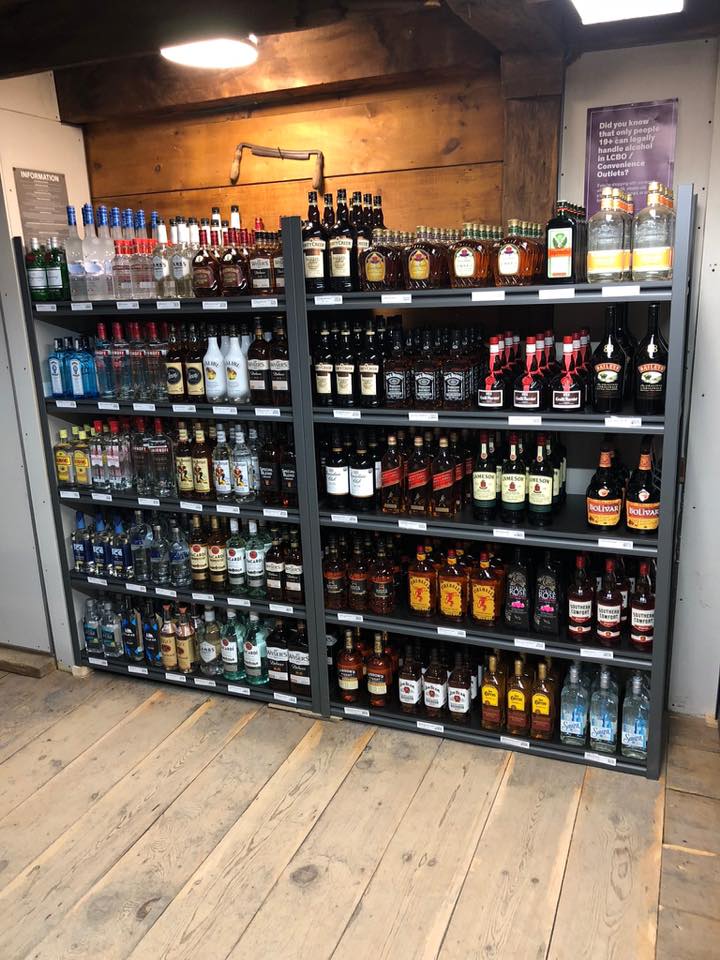 McGinn's Amherst Island General Store
5695 Front Rd, Stella, ON K0H 2S0
mcginns-amherst-island-general-store.business.site
Named one of Canada's Top Ten Endangered Places by the Heritage Canada Foundation in June 2013 due to the threat of wind turbines, Amherst Island's rich cultural heritage is no where more evident than at it's old timey general store.
---
View this post on Instagram
Kimberely General Store
235304 Grey Road 13, Kimberley, ON N0C 1G0
The Kimberley General Store is a thriving depot in the rural village of Kimberley, in the original store building from 1905. Stop in for fresh baked goods, homemade soups, hearty sandwiches, and strong coffee.
---
View this post on Instagram
Cheltenham General Store
14386 Creditview Rd, Caledon, ON
This historic, stone structure was built in 1887 by Fred Haines after a large fire tore through downtown Cheltenham destroying the main businesses. Careful to retain its unique charm, the Judge family purchased and renovated the store in August 2008.
---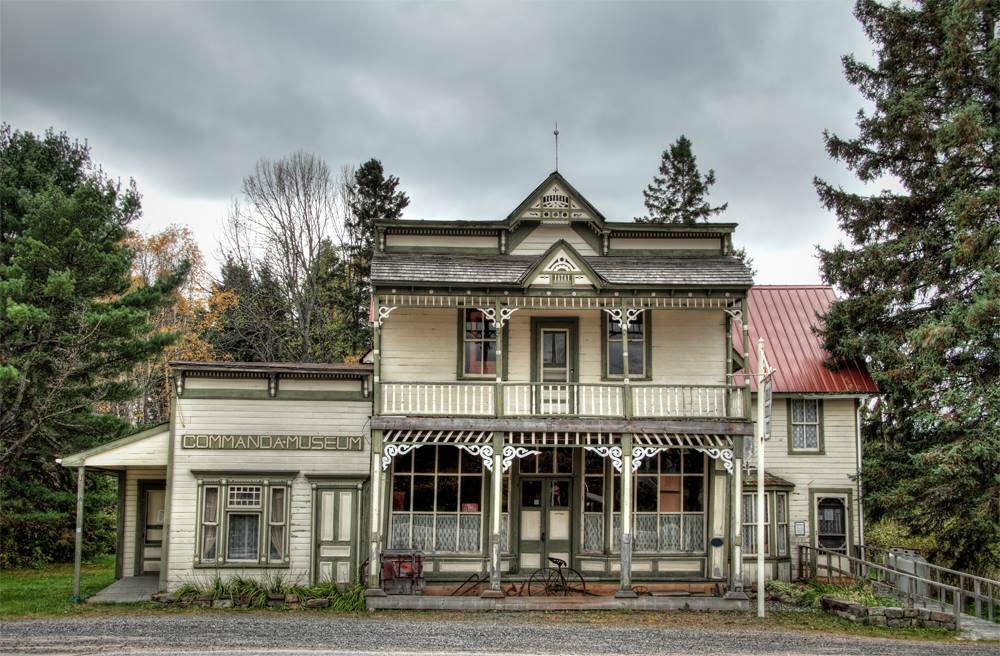 Commanda General Store & Museum
4007 ON-522, Commanda, ON
This is actually a General Museum — with its counters, flooring and goods from 1885 -1934, features displays changed throughout the season. Totally worth a detour off Highway 11 for the those who like old stuff and small town charm!
---
View this post on Instagram
Trousdale's General Store
4395 Mill Street, Sydenham, Ontario
Ever-changing and never changing, that's how the folks at Trousdale's bill themselves. It's been run by a Trousdale since 1836 and is considered the oldest running General Store in Canada!
---
View this post on Instagram
Robinsons General Store
1061 Main Street, Dorset, Ontario
Voted "Canada's Best Country Store", this famous general store is a must-see for anyone visiting the Haliburton area. In true General Store fashion, you'll find a little bit of everything on the shelves, but it's local treats like Burke's Honey, Kawartha Dairy Ice Cream and Muskoka Roastery Coffee that keep people coming back!
---
View this post on Instagram
The Rosemont General Store + Kitchen
508563 Highway 89, Mulmur, Ontario
Originally opened by George or "Squire" Cummings in the 1860's, this gem of a shop has managed to maintain its charm despite changing hands many times. It's more restaurant than general store now. Folks flock to the area for their twice cooked fries and Ocean Wise approved seafood options. It's open for breakfast and lunch daily, a perfect time to try their Smoked trout salad.
---
View this post on Instagram
Young's General Store
111 Mission Road, Wawa, Ontario
The Young family and staff make sure they have something for everyone including their famous homemade fudge, summer sausage and plenty of full sour pickles — perfect for a picnic. Be sure to say hi to Henrietta the Moose while you're there!
---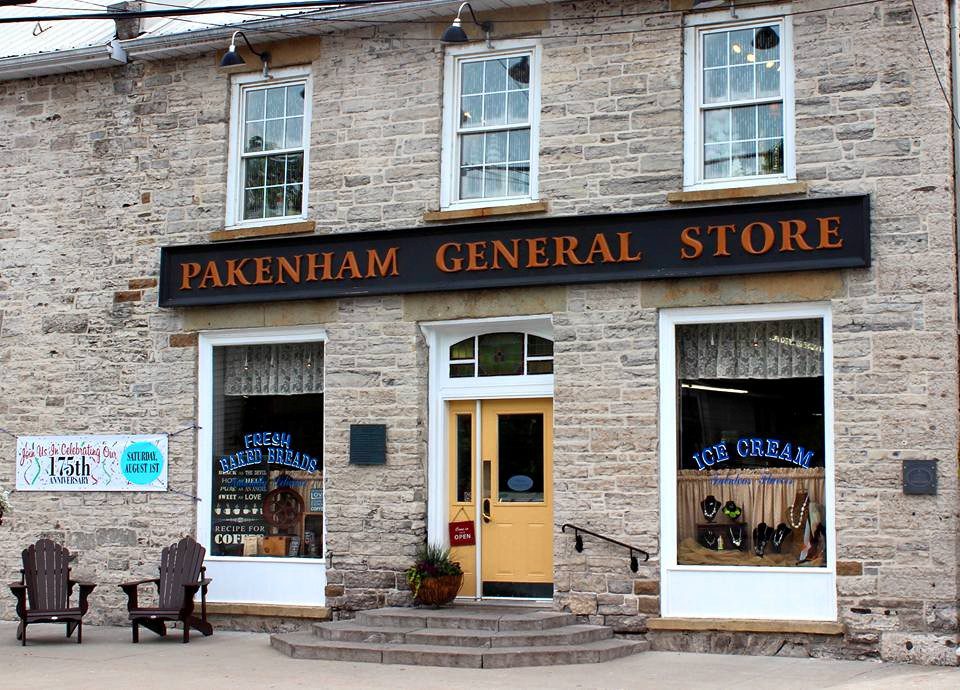 Pakenham General Store
2524 County Rd No 29, Pakenham, Ontario
facebook.com/pakenhamgeneralstore
Nestled in the heart of Mississppi Mills, originally built in 1840, the store still maintains its charm with wood floors, original wooden counters and antiques used by the original owners. They've got ice cream abd baked goods and junk galore — but they're also home to a lovely art gallery specializing featuring local artists.
---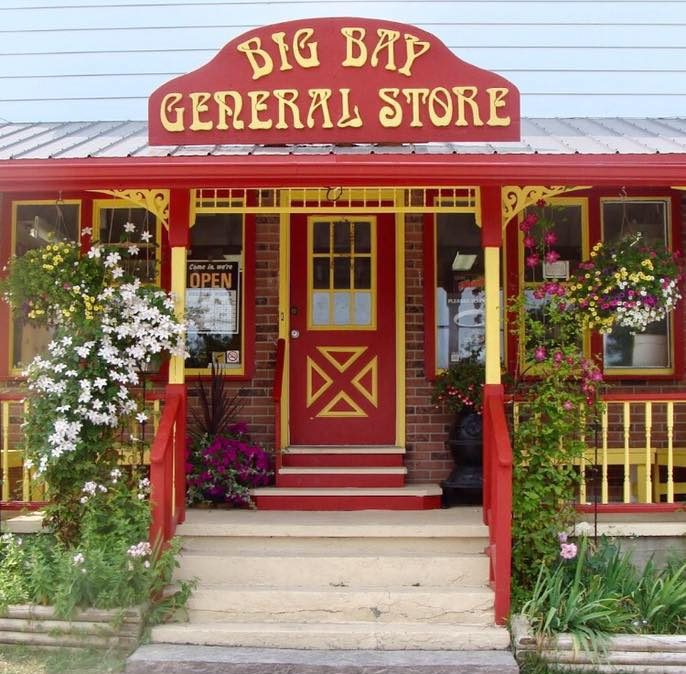 Big Bay General Store
250854 Big Bay Side Rd, Wiarton, Ontario
Unlike many of their counterparts, Big Bay General Store makes their own ice cream. Folks who stumble upon this local gem are treated to flavours like spicy Aztec Chocolate, Pumpkin Pie and the Maple Walnut.
---