The first cookbook ever written on the topic of what to do with Preserves has been published by Chef Murray Zehr, of the 1909 Culinary Academy.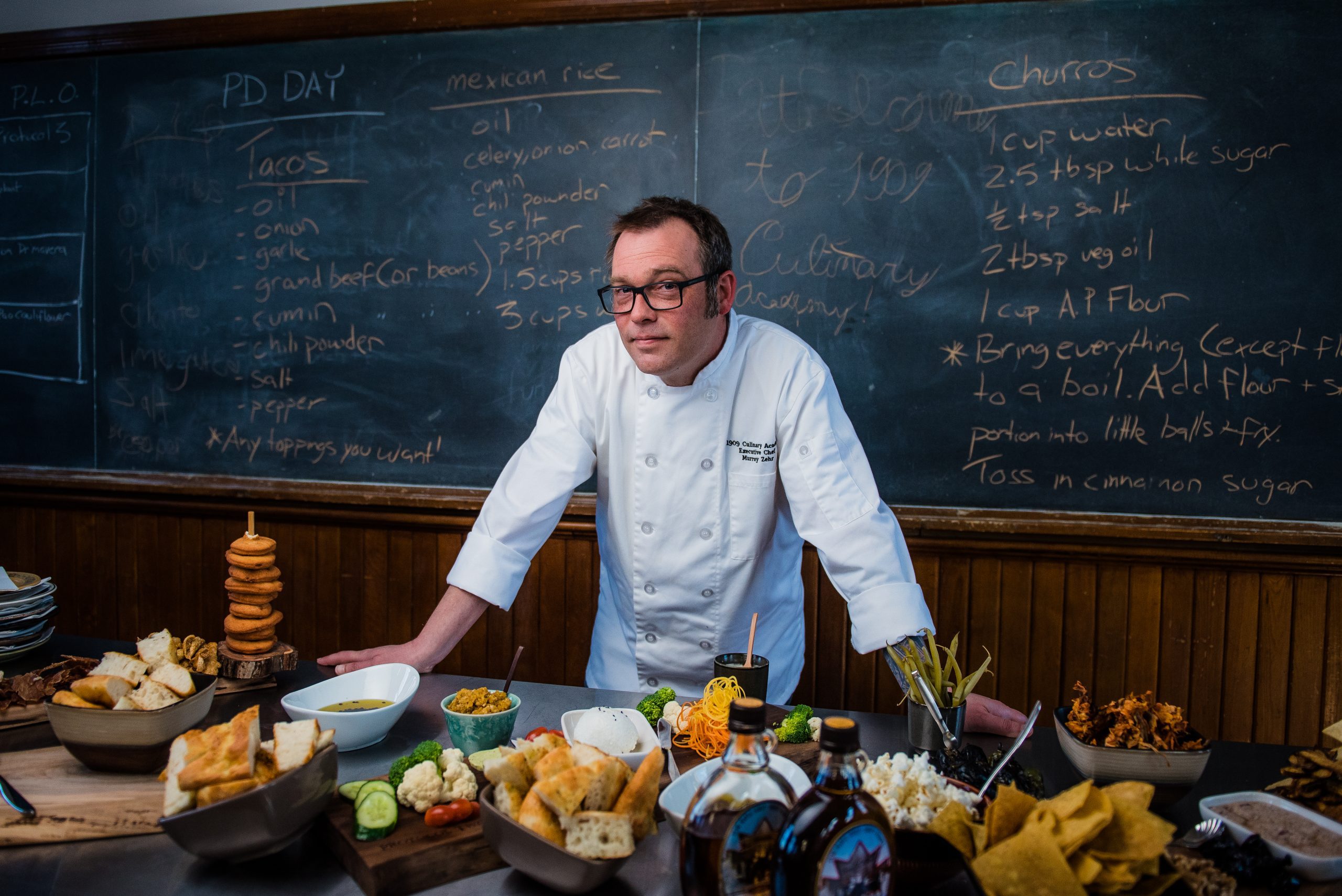 Murray Zehr is the Executive Chef & owner of the 1909 Culinary Academy in Southwestern Ontario, Canada. You may remember we shared his story last year about the opening of his dream-come-true business, just before Covid-19 changed all our lives.
In his professional career, Murray has been a high school teacher, restauranteur, author, and television personality. In his spare time, he can be found tending to his gardens, teaching community classes when not in lockdown, and answering that key question:
"What else can I do with these preserves?"
Enter his new book: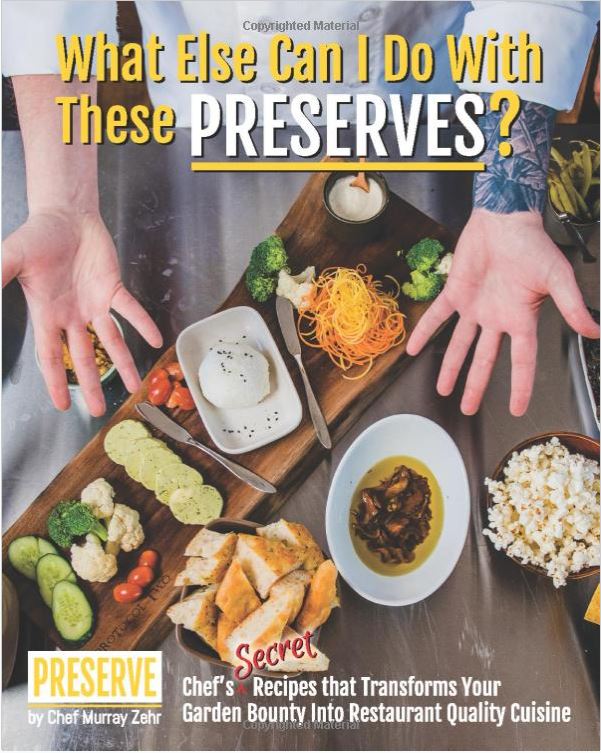 The book – What Else Can I Do With Preserves? – was released last week and aims to help all levels of cooks use preserves in the pantry for at-home cooking. 19 of the most popular preserves that consumers have prepared at home or purchased during the pandemic are showcased in this unique cookbook with over 100 recipes to create appetizers, entrees, and desserts.
"Besides opening a jar of pickled beets and placing them in a bowl, or making yet another charcuterie board, consumers have no knowledge on 'what else can I do with these preserves'" says Zehr.
In 2020, millions of people attempted home-canning. Now, their pantries are stocked – as are those of restaurants and bodegas who sought to preserve the summer bounty. This cookbook assists the reader by showing them unique and one-of-a-kind recipes utilizing preserves such as pickled asparagus, pickled beets, dill pickles, salsa, and zucchini relish. Recipes in the book include Pickled Asparagus Eggrolls, Chicken Breast in a Pickled Beet Cream Sauce with Pickled Beet Mashed Potatoes, Veal Marsala with Pearl Onions on Fettuccine Alfredo and a personal, childhood favorite of mine: Dill Pickle Soup!
"It is exciting to know more people are jarring, canning, and wanting to experiment with a wider variety of food items, including preserves. I am proud to take the traditional methods of yesteryear and turn them into innovative recipes for this book" says Murray.
---
Preserve by Murray Zehr is sold online.