In Indigenous culture, the concept of food runs deeper than just an ingredient to be used in a recipe. As Indigenous born chef, cultural pundit, and social advocate Billy Alexander puts it "Our food is part of a greater relationship between us and the land given to us by the creator, as the original stewards of the land." It is and has always been a way of life, ever since the beginning of this ancient culinary tradition that spans over 14,000 years.
Billy, a great champion of Indigenous foodways, has made it his life's mission to promote Indigenous culture through food. He was recently appointed as Executive Chef and Culinary Advisor for Caldwell First Nation to oversee the development of culinary experiences and concepts for the world's largest Indigenous restaurant in southwestern Ontario's Caldwell First Nation.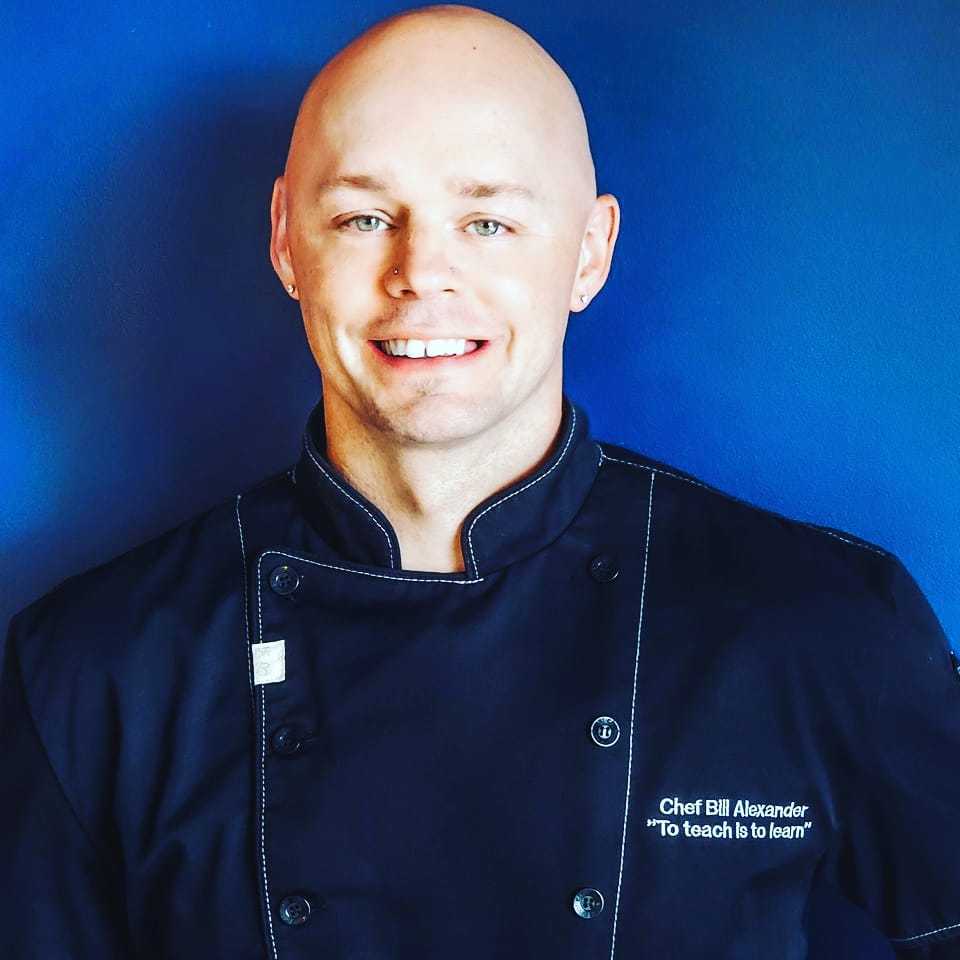 ---
Three Fires restaurant, among many other projects that includes an Indigenous owned and operated winery, is part of the economic development plan outlined by the Caldwell First Nation following the historic announcement of obtaining reserve status for the Caldwell First Nation reserve land located in Leamington, Ontario. Caldwell First Nation are an Anishinaabe group, part of the Three Fires Confederacy, comprising the bands Potawatomi, Odawa, and Ojibwa, whose members are originally of the Mikinaak and the Makwa dodems. Their connection to the area runs deep. Until very recently, they were one of the few First Nations in Canada without a reserve. In fact, the small community had been fighting for their homeland for 230-years.
At the heart of the Caldwell First Nation will be what Billy calls 'a place for people to come together'. The name Three Fires which has significant historical meaning for the Caldwell Nation, stems from the Three Fires Confederacy, an alliance between the Ojibwe, Odawa and Potawatomi tribes, that Caldwell First Nation is part of.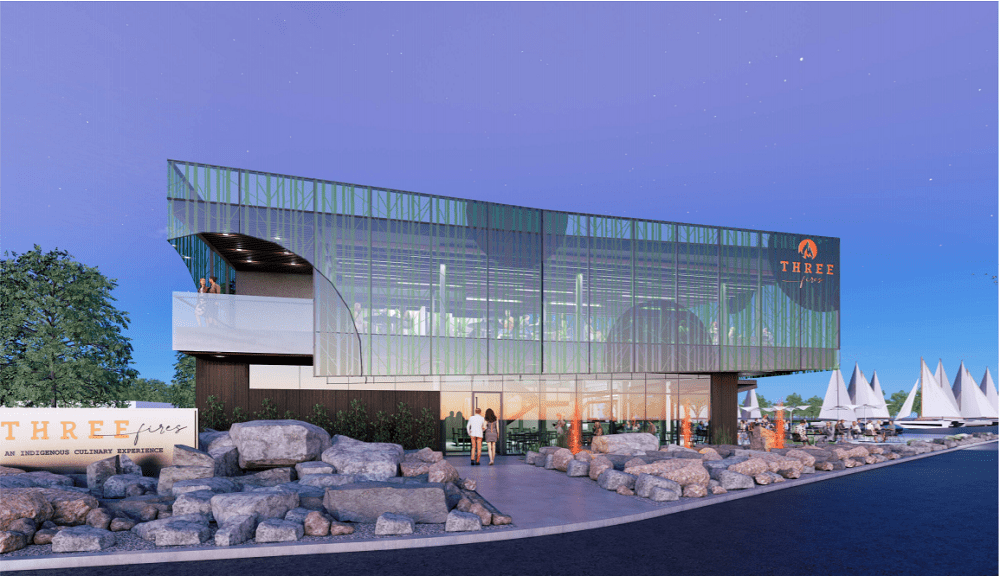 ---
The state-of-the-art "restaurant" – and Billy hesitates to use the word – will be located right across the reserve's marina with space to seat up to 600 people and two floors of patio dining offering guests unobstructed views of Lake Erie and Sturgeon Creek. His hesitation, he says, comes from that fact that it will also be a gathering place, a working garden, and a living, ever-changing teaching facility.
"The goal is to make the restaurant a community hub and a place where people want to come," said Billy. "The idea is to really help us tell our thousands of years of stories and heritage and culture as Indigenous people through experiences. I use food as this incredibly powerful conduit to be able to teach these things."
"It's going to be so much more than a restaurant."
The menu at Three Sisters will feature fresh, local, seasonal ingredients and dishes steeped in history and tradition with a contemporary spin. If that sounds like a lot, it's because Chef Billy doesn't believe the notion "Indigenous food" is centered around a set of dishes or that it can fit into common notions of cuisine.
"So often, we think about food and ingredients in terms of ownership – but Indigenous people do not believe we own ingredients, plants or animals. We are the stewards of this land and we have a responsibility to maintain it."
Diners can expect to take on a unique culinary experience that highlights the journey of past, present, and future, while enjoying a glass of Eastern Canada's only Indigenous owned and produced wine. The winery itself was a happy accident. On a tour of the property, the band discovered 2 acres of grapes. The first crop was harvested last summer and sent to Cooper's Hawk vineyards to be bottled. The resulting wine will be sold exclusively at the restaurant under the Three Fires brand.
View this post on Instagram
Everything served at Three Fires will be representative of the Indigenous terroir in Southwestern Ontario.
Set to open as early as June 2021, Three Fires will provide a platform to showcase Indigenous culture and share stories about its rich tradition and culinary history while promoting Indigenous tourism in Canada and around the world.
---
For more information and updates, visit:
facebook.com/Three-Fires-An-Indigenous-Culinary-Experience