Did you know that 57% of Canada's Black population is not in Toronto, but spread across Ontario?
While many think of Black culture (and specifically Black food) as being part of the urban experience in our big, big province, the fact remains that it can be had almost anywhere. The Black community's impact on our foodways is unique and delicious. We learned a little about it while exploring Black-owned businesses with BLACK FOODIE last year.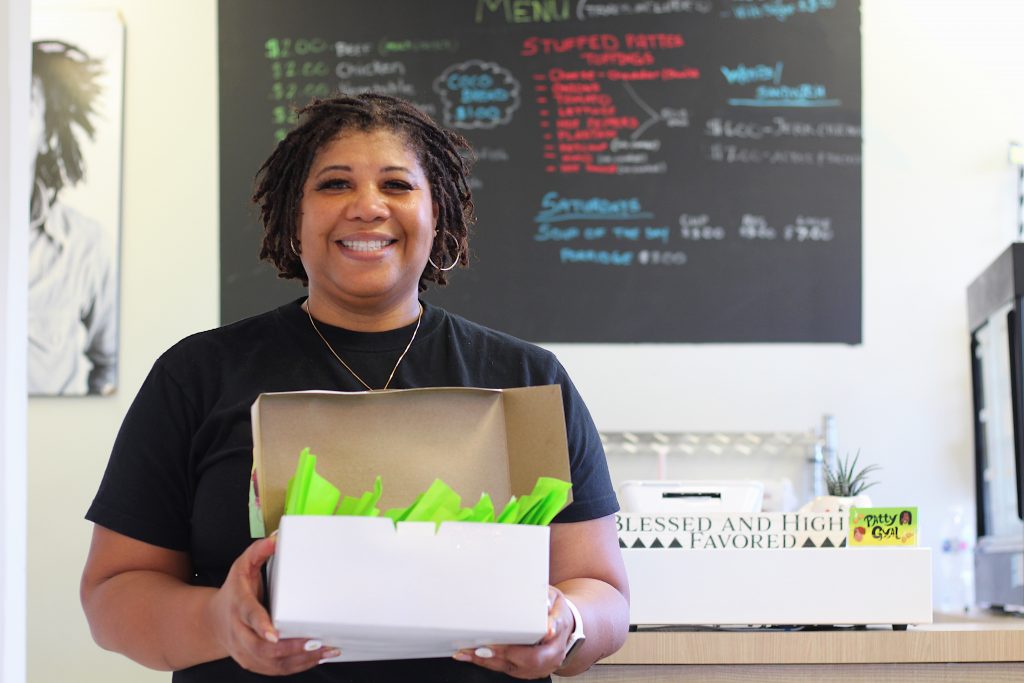 Exploring Black foodways is a delicious way to immerse yourself in the heritage of Southern Ontario.
You can start your journey by learning a little history.
---
Southern Ontario is dotted with stops along the Underground Railroad. An estimated 30,000 Black refugees fled to Canada to escape slavery in the United States along the Railroad. Today, the stories of their journeys and those who helped make them possible are preserved at museums and community centres.
In Chatham-Kent you'll find the Black Historical Society & Black Mecca Museum. This museum is dedicated to unveiling the remarkable stories of Chatham-Kent's Black community from its beginnings in the 1790's.
In Dresden, there's Uncle Tom's Cabin Historic Site. The museum is a living monument to Josiah Henson, a 'conductor' along the Railroad who is known to have rescued 118 enslaved people. If you visit in August, the site hosts Emancipation Day with various speakers, performers, exhibits and cuisine that reflect early Black life in Ontario.
Further south in Windsor, you'll find the Amherstburg Freedom Museum, a community-based, non-profit museum that tells the story of African-Canadians' history and contributions.
You can also explore Black food through a cultural lens by seeking out different cultural cuisines.
---
Just like there's "so much more to Canadian food than poutine", there is SO MUCH more to Black food than jerk chicken. Not to discount how pretty darn delicious jerk chicken is!
We couldn't possibly catalogue them all in one article, but here's a few places to start.
Jamaican food is one kind of Black food to explore. Jamaican cuisine includes a mixture of cooking techniques, flavours and spices influenced by Amerindian, African, Irish, English, French, Portuguese, Spanish, Indian, Chinese and Middle Eastern people who have inhabited the island. It is also influenced by the crops introduced into the island from tropical Southeast Asia. The Eglinton West neighbourhood (in Toronto) has historically been the landing ground for diasporas from all over the Greater and Lesser Antilles, including Jamaica. It's a good place to start for those looking to get their fill of of curry goat, jerk, patties and plantains. It's home to Rap's, Spence's Bakery and Sheryl's Caribbean Cuisine (formerly Judy's Island).
Ethiopian food is wildly different and equally delicious. It's centered around wat, a thick stew of vegetables or meats, and injera, a large sourdough flatbread used to scoop the wat. At Warka Tree in Guelph (pictured in the banner), owner Semayehu Tessema is bringing this delicious cuisines to the masses and encourages guests to eat with their hands, as she does. You can also explore Ethiopian wat and other dishes at Marathon Ethopian Restaurant in Windsor, Tg's Addis Ababa Restaurant in London, or Wass Ethopian in Hamilton.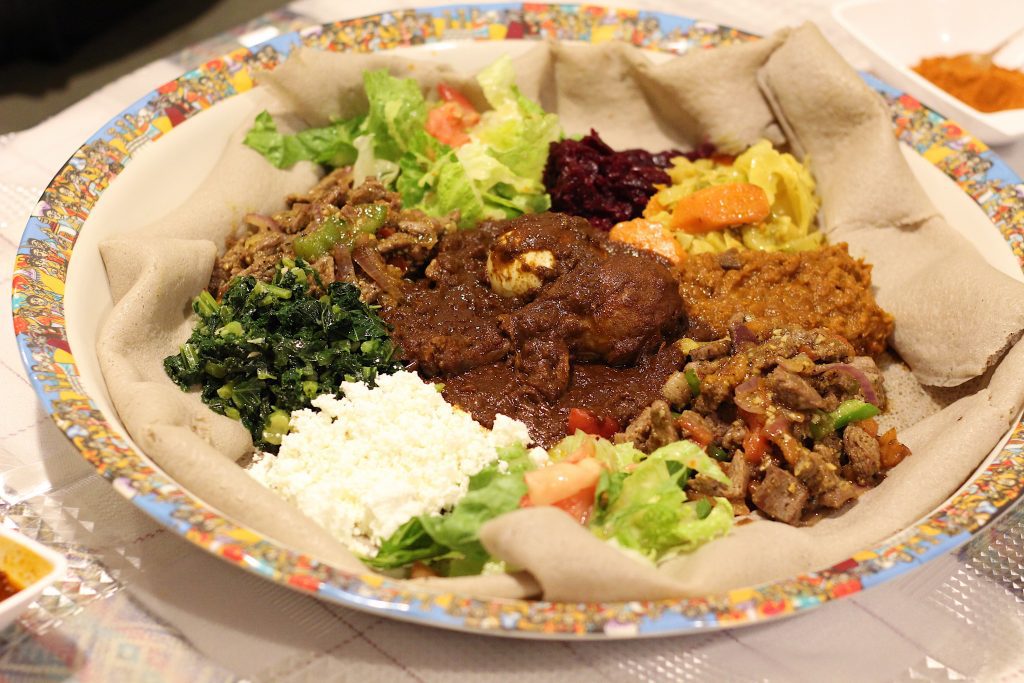 You can also dive deep into Soul Food, a cuisine that comes from Georgia, Mississippi, and Alabama; sometimes called the Deep South of the United States. The cuisine has a complicated history entwined with the enslavement of African people wherein meager rations were transformed in an attempt to preserve African food traditions and recipes. Over time, the results became what we think of Soul Food today: drool worthy dishes like collards with pork, creole rice, fried okra and cornbread. Try it at Comfort & Soul in Chatham-Kent, Anna's Soul Food Kitchen in Brantford, Butchie's in Durham Region or The Dirty Bird Chicken + Waffles in Toronto.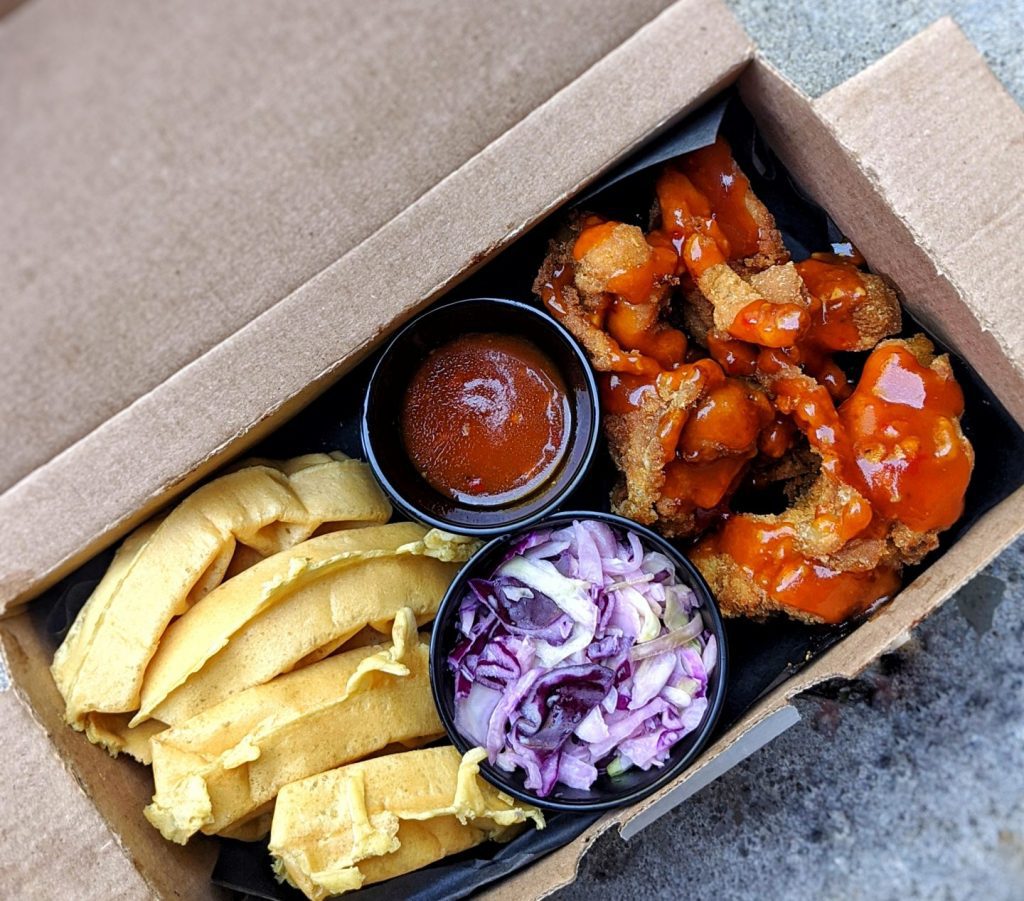 Nigerian Food – like that at the Yaya's Kitchen pop-up dinners in London, Haitian Food – like at Tipikliz in Orléans, Senegalese Food and Ghanese Food are just some of the other cultures you can explore through food in Ontario for a window in the diverse traditions Black food is rooted in.
Then, definitely plan to frequent some amazing Black-owned and operated food businesses.
---
In Durham Region (and on the road during food truck festival season), you'll find Ebony Bites. Treat yourself to a Jerk Chicken Poutine (the ultimate Caribbean-Canadian mash-up), Ebony Jerk Bites, or a Jerk Chicken Waffle Sandwich.
In the Heart of Ontario, you'll find Bar Sazerac – a cozy cocktail bar with hidden rooms for enjoying their creations. Drinks master Kyle Ferreira approaches the ancient art of libation with proven know-how and creative sensibilities that will wow even the most knowledgeable of cocktail connoisseurs.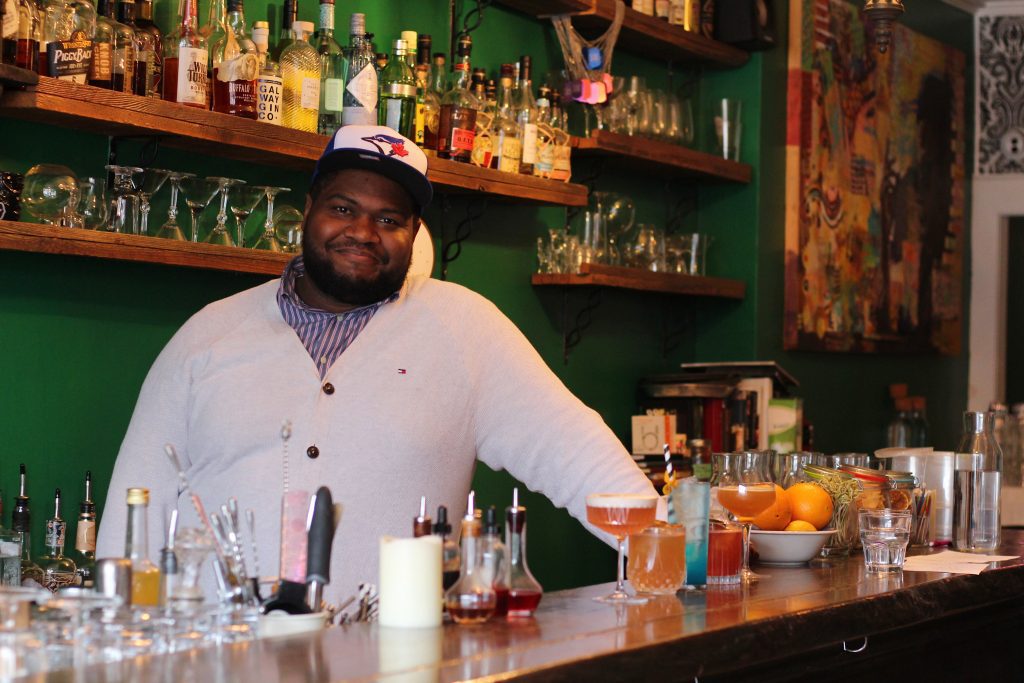 In Niagara, visit Nyarai Cellars where winemaker Steve Byfield is making minimal intervention wines that reflect the region's unique terroir. The name Nyarai (pronounced Na-Rye) is derived from the Southern African Shona dialect meaning Humility.
Founded by Aaron Prothro in 2015, Mascot Brewery in Toronto is one of Canada's only Black-owned breweries. They make an impressive collection of beers on offer at two locations – one on King Street, the other in Etobicoke. Our current favorite is the HAZE IPA, a New England style brew with loads of fruity hopes and a cloudy pour.
This is just a starting point.
There are countless of cool food and drink businesses in this province where you can get a taste of Black foodways. Some are reflections of the African diaspora, and then others are delicious expressions of those who own them and their lived experiences. Each offers a unique experience. With February being Black History Month, there's never been a better time for you to get out there and discover them!
Psst… Looking for more? Watch this: