You may remember us waxing poetic about the Finnish food scene in Northern Ontario a little while back. Well, this month comes with some good news for pancakes lovers.
Hoito, the restaurant in the The Finnish Labour Temple, is now selling a packaged version of their traditional Hoito Pancake mix.
You may or may not have heard about the unfortunate closure of the historic Hoito Restaurant at the beginning of last year – the start to this long and industry crushing pandemic. It was sad news for the local community and lovers of the giant, flat pancakes designed to be slathered in syrup.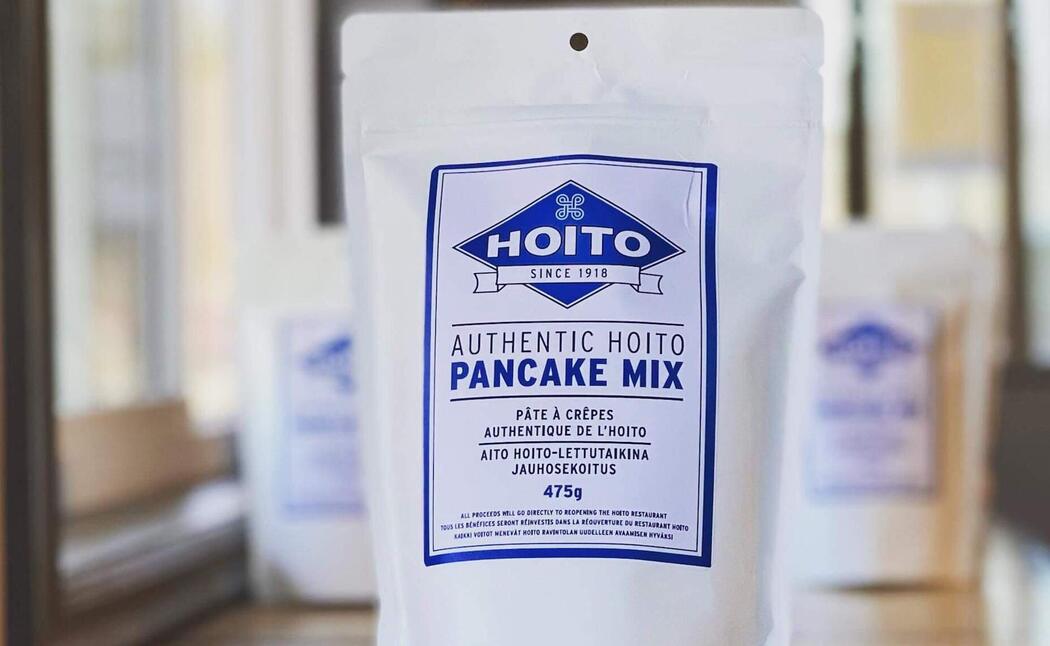 According to our friends at Destination Northern Ontario, "The Finnish Labour Temple where the restaurant was located is under new ownership—the space is being converted into residential housing, adding more opportunity for people to live and work in the Bay & Algoma neighbourhood. The developer has also made a commitment to renovating and reopening the restaurant space."
The packaging and selling traditional Hoito pancake mix is acting as a fundraiser to reopen the much loved restaurant. That means that, while the Hoito may be closed as we remember it, it will surely be back. In the meantime, you can make those delicious pancakes at home – and get a taste of Northern Ontario where ever you are.