Travelling through Grey County, you get the sense that everyone knows each others name. Not only is food sourced from down the road on the regular, but folks across the industry are working together, sharing ideas and supporting each other every which way you look.
I think that's why Meredith's Ginger Elixir is such an amazing story. Sure, it's delicious (oh my god, so delicious!) and good for you, but it's also been adopted by chefs, farmers, retailers — and everyone in between — across the whole of Grey County. It's popping up in cocktails, cures and desserts on some of the best menus in the region.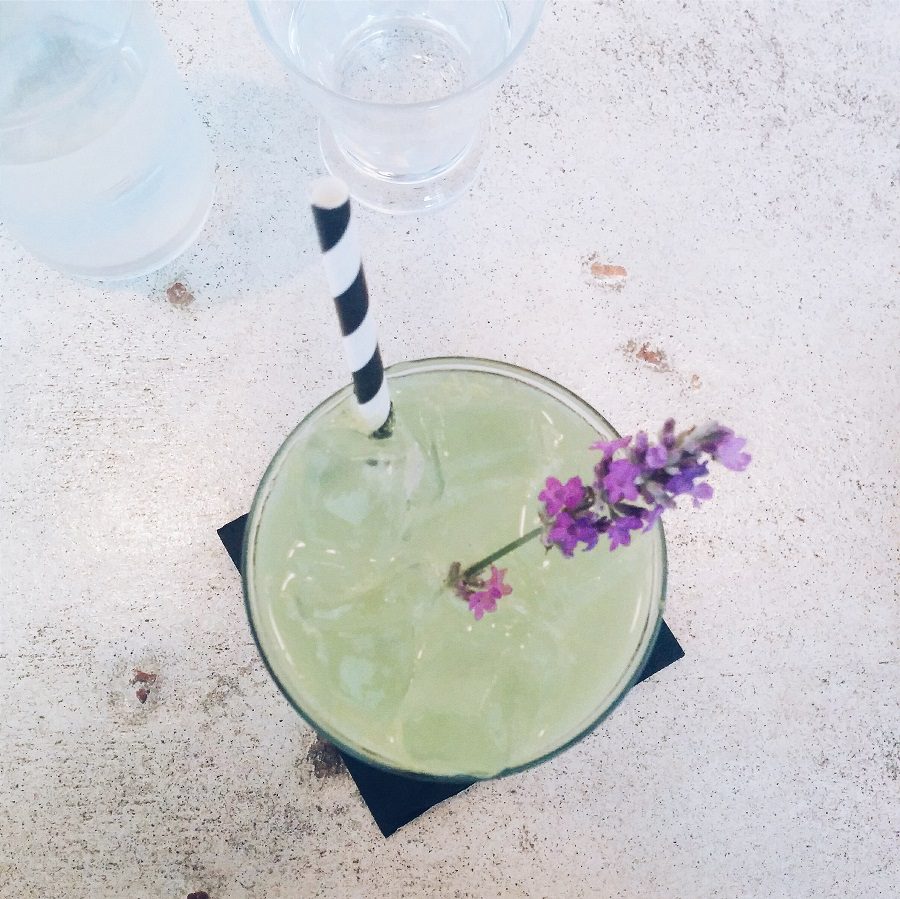 I got to meet Meredith on a recent visit to the area and was instantly taken by her humbleness — and unavoidable eccentricity. She has two pet donkeys, Hobs and Rufus, which she takes for walks along the Bruce Trail. She raises her own bees to make honey for her famous syrups and elixirs. She's equally comfortable in jeans and a ball cap as she is in a ball gown.
When traveling the region, I heard all sorts of folk tales about her Elixir's magic. One guy, a local chef, told me he stopped drinking coffee, he just took a shot of Meredith's in the morning. Another woman, a farmer, told me her kids never get sick anymore because she gave them Meredith's at the first sign of trouble.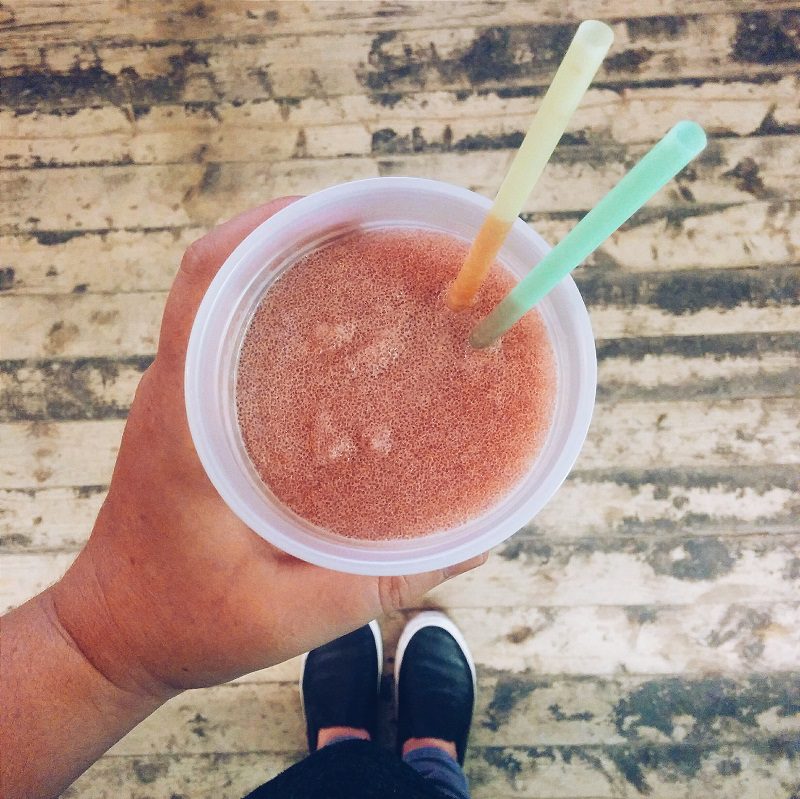 Meredith and her magic Elixir are a Grey County success story I can't help but share. Originally from Toronto, Meredith Cowan settled in Meaford over a decade ago to enjoy life in a small town surrounded by a rich agricultural heritage. After discovering ginger — and becoming instantly obsessed — she started perfecting her Elixir. It's brewed over an open fire with oodles of ginger, lemons and honey she collects from her hives. In her first year she sold 200 bottles before appearing on Dragons' Den Meaford and taking home $14,000 to grow her business. And grow has she ever!
Her elixir is inspiring all sorts of creativity in the area. I had the most amazing, refreshing, just perfect slushie made with it at The Ravenna Country Market. In the few minutes I spent sipping my slushie and buying some fudge, almost a dozen people came in to snag one! Cyclists have long been stopping into the little shop to get a taste of Roy's ginger slushie.
If you want to pick up a taste of Grey County for home, get yourself some Meredith's. Head to Goldsmith's Orchard Market in Thornbury or Ravenna Country Market in Ravenna. It's also been spotted in the BYOB Cocktail Imporium in Toronto.
---