Dog lovers, take note: there's a pet-friendly option for just about any travel experience in Ontario, from luxe weekend getaways to wine tours to charming B&Bs.
---
Before COVID-19 hit last year, Ontario loosened its rules for dogs on patios, following in the steps of other provinces, who have historically been more lax on where our furry friends can hang out. It was perfect timing—thanks to social isolation, we're all spending more time on restaurant patios and this way, dog owners don't have to miss out on those all-important real-life hangouts.
Fortunately, the province boasts tons of pet-friendly options including wineries, breweries, food experiences and sweet treats!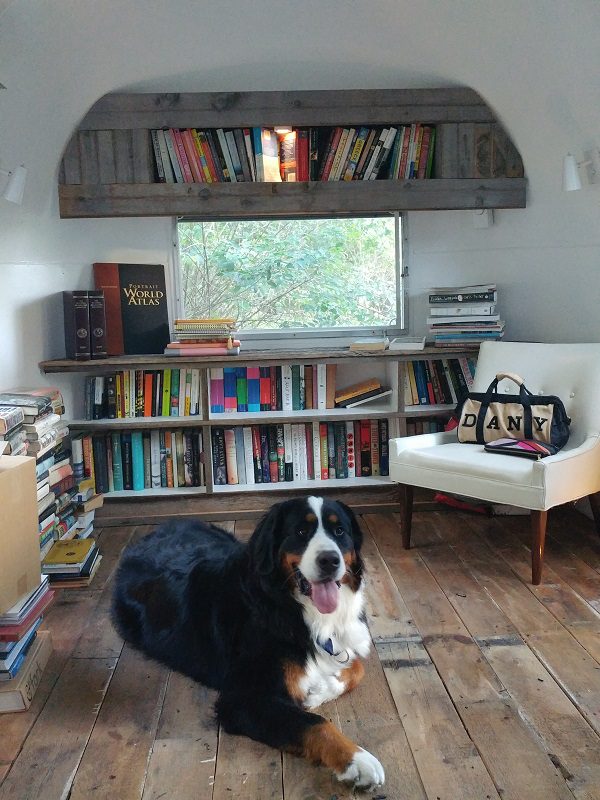 ---
Posh and pet-friendly
Get away for a weekend (and bring your pup!) at Langdon Hall Country House Hotel and Spa. Indulge in massages, facials and fine dining eats, imagined by culinary expert Chef Jason Bangerter at one of Ontario's most luxurious hotels, built in 1898. Enjoy lavish delicacies like truffle soup, chantecler chicken and pumpkin mousse before tucking into bed. Langdon Hall even offers pet sitting, so you can enjoy the old Ontario estate while knowing your furry friend is well looked after.
Langdon Hall, Cambridge, Ont., langdonhall.ca.
---
Sweet treat
If you're lucky enough to live in Wellington, you already know ice cream shop is the hottest spot for cool treats. Located on the city's historic Main Street, The Old Greenhouse Ice Cream Shop dishes out soft ice cream, floats, shakes and specialty ice cream bowls for humans. There's even a special treat for your pup: the Abby Cup is a small dish of soft ice cream topped with a doggie bone.
The Old Greenhouse Ice Cream Shop, Wellington, Ont., ogicecreamshop.com.
---
State of the art
Art meets beer at this Hamilton brewery where your dog can join in on the fun in the beer garden. Collective Arts is a live music venue, art gallery and craft brewery combined — making it the perfect place for burgeoning artists and their pups to express themselves. Aside from the location that started it all, they have a spot in Toronto and another opening soon in Brooklyn, N.Y.
Collective Arts Brewing, Hamilton, Ont., collectiveartsbrewing.com.
---
Good cheers
Touted as Niagara's most dog-friendly winery, the Featherstone Estate Winery and Vineyard is the perfect place to kick back, relax and taste-test some of the region's finest wines with your pooch by your side. Although it was cancelled last year due to the pandemic, Featherstone throws a pawesome dog festival every year called The Muddy Paws Wine Festival. But dog-owners are welcome to bring their well-behaved furry friends year-round, festival or not.
Featherstone Estate Winery & Vineyard, Vineland, Ont., featherstonewinery.ca.
---
With one of the most unique views of the capital's best sites, this restaurant serves up gourmet hot dogs, tacos, salads and an extensive list of cocktails, beers, wines and non-alcoholic options for everyone. And, thanks to a few patio tables reserved specifically for dogs and their human counterparts, your pooch won't miss any of the fun.
Tavern on the Hill, Ottawa, Ont., tavernonthehillottawa.com.
---
Shop talk
The next time you head up north, stop by one of Thunder Bay's most popular breweries, Sleeping Giant Brewing Co. Set on the largest freshwater lake in the world, it's the perfect spot to grab a flight of handcrafted fresh, authentic ales and lagers. And your pup will love hanging out on its dog-friendly patio while you head inside to check out their merch, including dog collars (complete with bottle-opening buckle), collapsible dog bowls and frisbees.
Sleeping Giant Brewing Co., Thunder Bay, Ont., sleepinggiantbrewing.ca.
---
Meal plan
Looking for a sweet and savoury escape? Head north to Twin Peaks Bed and Breakfast, a quaint, Victorian-style—and dog-friendly—inn set on 12 lush acres near the town of Mindemoya in central Manitoulin. Visitors can dig into stacks of pancakes smothered in house-made maple syrup, enjoy a plate of locally sourced eggs and sausages, or power up with smoothies and hot oatmeal before setting out on their island adventures.
Twin Peaks Bed & Breakfast, Mindemoya, Ont., twinpeaksbedandbreakfast.com.
---
CONTENT FROM GLOBE CONTENT STUDIO
ORIGINALLY PUBLISHED AUGUST 20, 2021
as part of the Great Taste of Ontario Special Report