Discover the story of GoodLot Farm and Farmstead Brewing Co. and how they grew from a test plot on their 30-acre farm into a hop farm that grows 1500 plants and launched a brewery focused on sustainability and great beer.
The Beginning of GoodLot Farm and Farmstead Brewing Co.
Gail and Phil Winters embarked on a remarkable journey when they acquired the 30-acre Pinkney Farm on Shaws Creek Road in Alton, Ontario in 2009. It was here that their dreams of cultivating the soil came to life.
Taking that 30 acres and growing a test plot of hops, Gail and Phil continued to build onto this crop until they reached a whopping 1500 plants.
Of course, with great hops comes great beer (at the hands of a great brewer of course). In 2010, Gail and Phil continued their dream as they continued the organic hop farm with a vision to one day open a brewery right on their farm for folks to come and enjoy.
By 2017, that end vision had come true! GoodLot Farmstead Brewing Co. was born, introducing an exquisite range of craft beers that truly capture the essence and terroir of the land the farm calls home.
Sustainable Farming Practices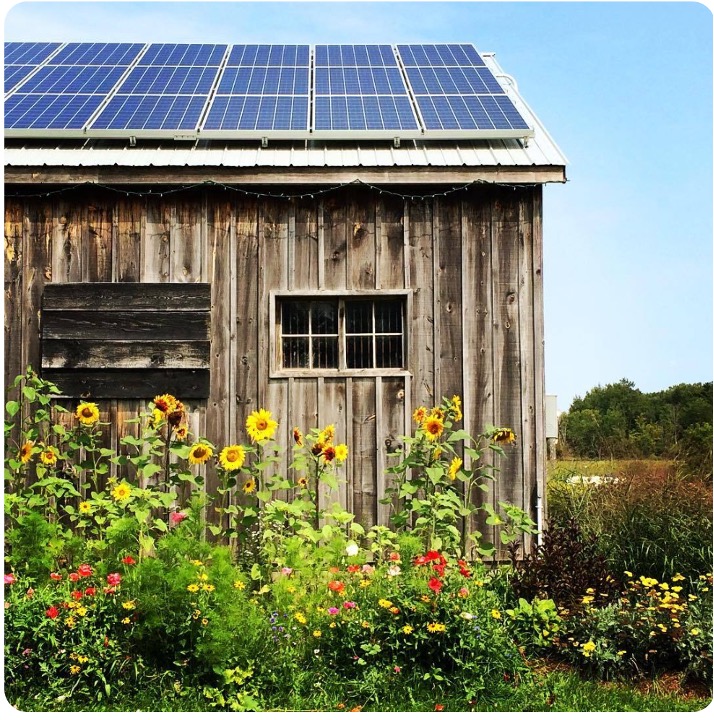 Today (and always), Goodlot Farm takes pride in its commitment to sustainable and regenerative farming practices. The farmers here prioritize organic methods, utilizing natural fertilizers and avoiding harmful pesticides.
Walking the walk, Phil, Gail and their team embrace sustainable practices when looking to nurture a thriving soil system.
Their approach includes feeding the soil to enhance its biology, practicing minimal tillage, maintaining soil coverage, refraining from chemical use, promoting biodiversity, and implementing a rotational livestock grazing system.
Through these conscientious practices, they aim to foster a resilient ecosystem and contribute to a greener future. As you explore the farm, you'll witness firsthand the harmony between agriculture and nature (and we think you'll love it)!
Unravel the Art of Craft Brewing at GoodLot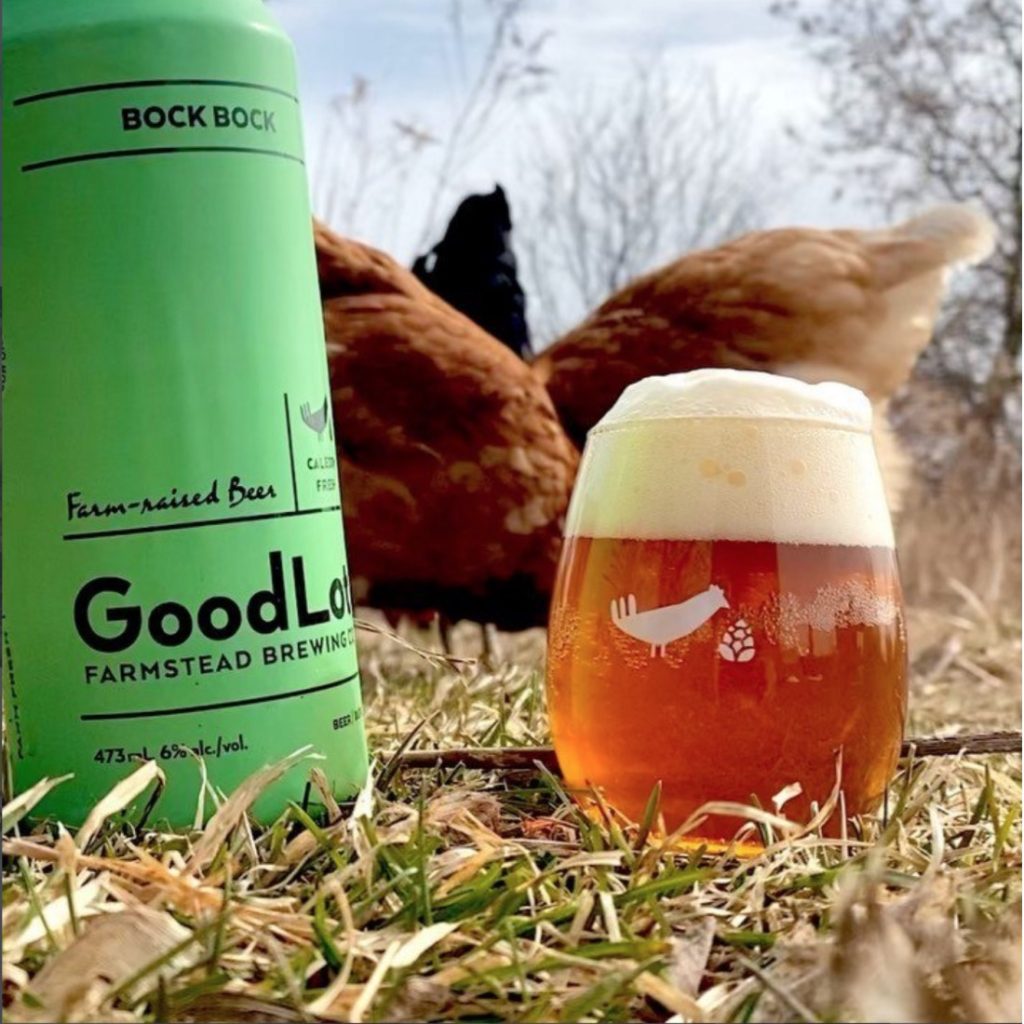 When it comes to flavours, this Feast On® certified brewery takes things to a whole new level. There's magic all over but we have a particular love for the magic that happens inside the brewery itself.
Combining fresh ingredients grown right on the farm with the expertise of an excellent brewing team, the folks at GoodLot have come up with a wicked lineup of brews. They grow eight varieties of hops in a two-acre yard. The result? Exceptional craft beers with unique flavours and character.
They have 9 different kinds of craft beer waiting for you to try. If you are looking for Ontario-hopped IPA-style beer do not miss Sesh. We could keep going with our recommendations (and we will if you ask) but in the meantime check out their lineup.
There is still more to taste and learn! Join a brewery tour and witness the brewing process up close, from mashing and fermenting to bottling and packaging. Plus (obviously) don't forget to sample the diverse range of brews, each with its own story to tell.
GoodSpot Food Truck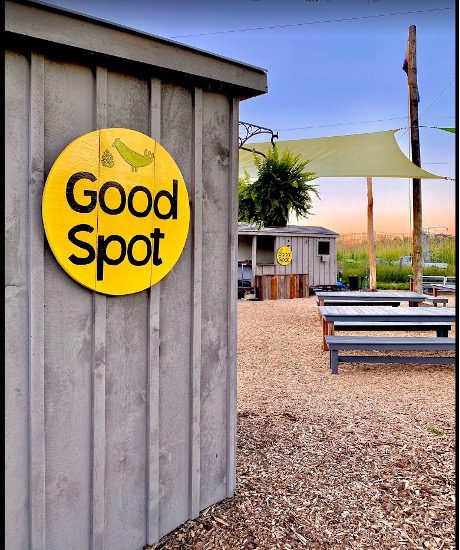 After a day of exploration, treat your taste buds to farm-fresh delicacies at the on-site GoodSpot Food Truck. The menu is posted Wednesday afternoon each week by Chef Phil Dewa, who uses the language of food as a vehicle to connect people, community, and culture.
No need for neckties and fancy dresses here- Good Spot serves up your classic food truck-style eats with sophisticated twists. Past favourites have included maple-glazed salmon with quinoa salad, rum cake and cream and more. When paired up with a brew made on-site you really can't beat it!
Events & Gatherings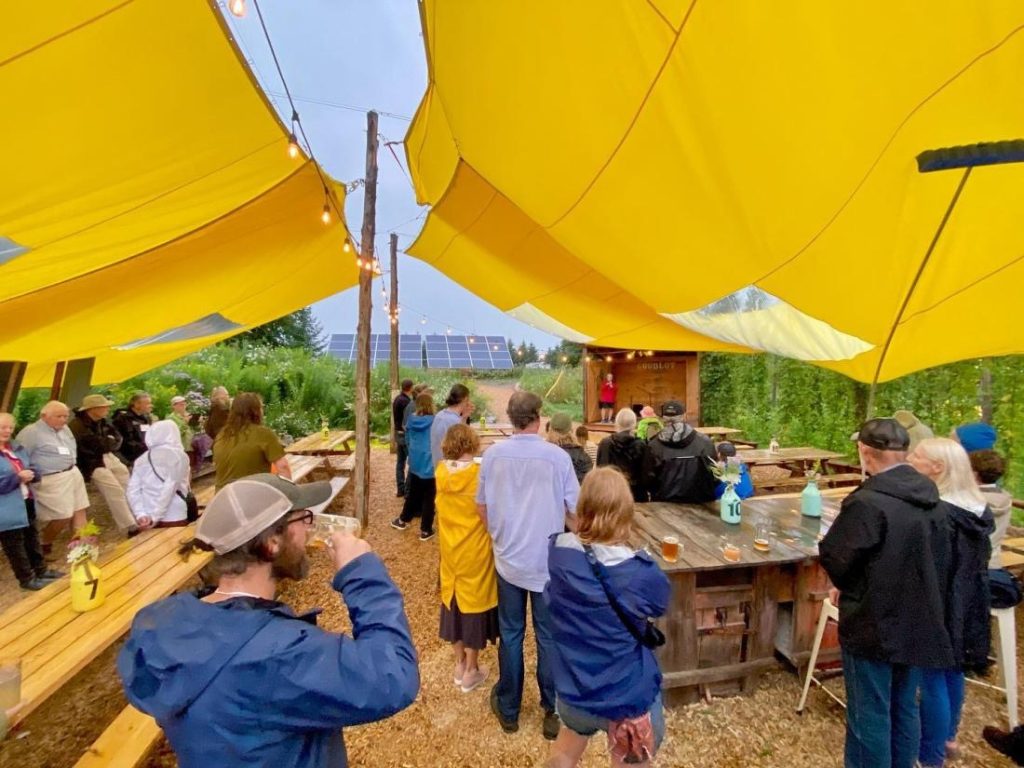 GoodLot Farm & Farmstead Brewing Co. is not only a destination for individuals seeking a unique experience but also a hub for community events and celebrations.
From seasonal festivals and live music performances to intimate gatherings and weddings, the farm provides a breathtaking backdrop for unforgettable moments.
Add GoodLot Farms to your Ontario Brewery Bucket List
So- what are you waiting for? Escape the city and embrace the beauty of nature at GoodLot Farm & Farmstead Brewing Co.! Indulge in farm-to-table delights, savour the artistry of craft brewing, and create unforgettable memories.