---
---
Culinary Tourism in Ontario tells the magnificent story of our food, our land and our varied people. This years' champions exemplify the innovation in storytelling that satiates the growing appetite of folks to experience local flavours.
These awards are about the passion and excellence of those dedicated to advancing the culinary tourism movement in Ontario. Through their steadfast leadership and unique experiences, both winners and finalists set the bar for what culinary tourism in Ontario represents. Presented by the Ontario Culinary Tourism Alliance, these awards recognize those who work hard to tell the stories of our growers, chefs, and beverage producers.
The Ontario Tourism Awards of Excellence are a celebration of success and an opportunity to recognize those who have made significant contributions to Ontario's tourism industry. These awards are jointly presented by the Tourism Industry Association of Ontario, the Ontario Tourism Marketing Partnership Corporation, and the Ontario Culinary Tourism Alliance. The Ontario Tourism Awards of Excellence are divided into three categories: Tourism Industry Awards of Excellence, Tourism Marketing and Travel Media Awards of Excellence, and of course, the Culinary Tourism Awards of Excellence.
Scroll down to apply for the Ontario Culinary Tourism Awards.
---
This award recognizes Ontario organizations who have or are working on developing a destination through investment in food, drink and/or agri-tourism.
This award recognizes an Ontario organization or business that delivers an exceptional, authentic consumer experience showcasing the best Ontario food and drink.
This award recognizes an Ontario-based festival or event that demonstrates its commitment to showcasing local food and drink products and is therefore an authentic expression on Ontario.
---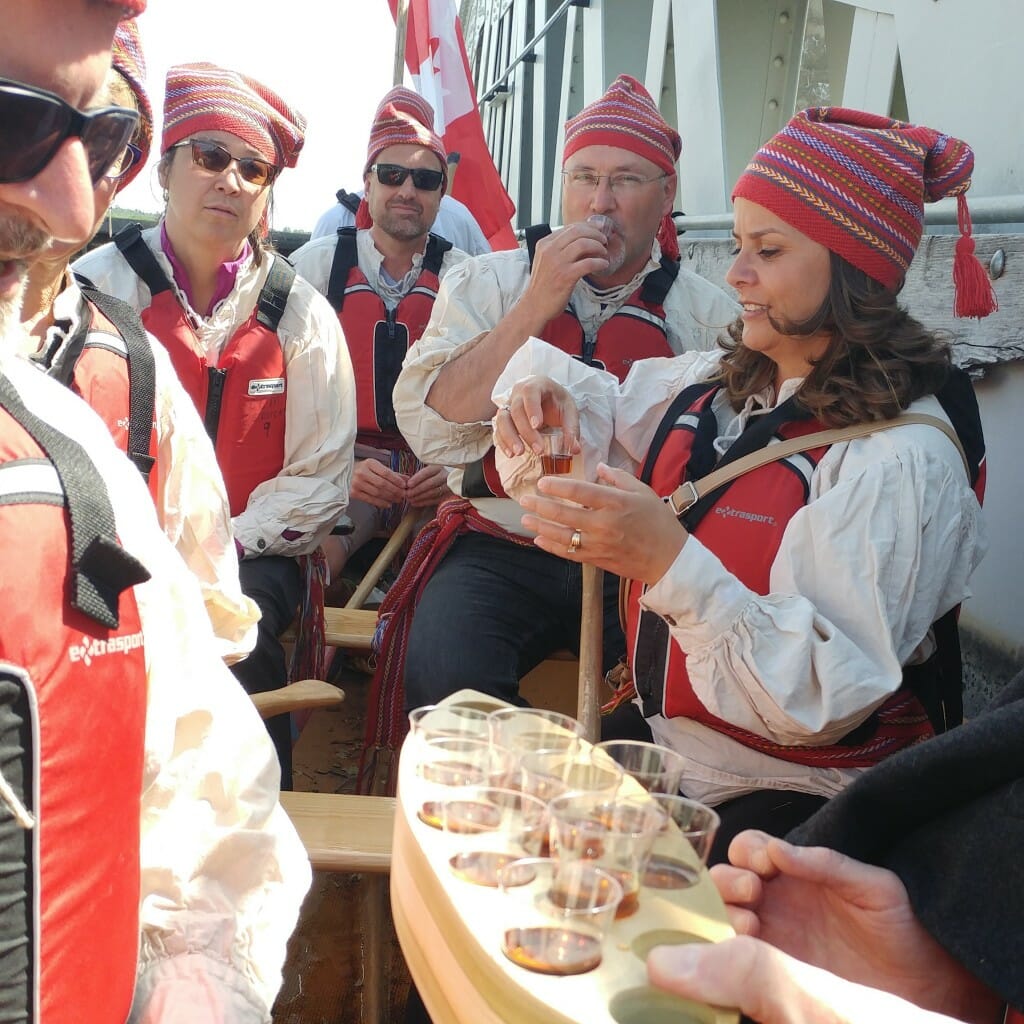 2017 Leadership Award
Peterborough & The Kawarthas
The "new wave" in local cuisine is not new in Peterborough & the Kawarthas. For years, the fruits of our centuries old farmlands and passionate producers have been, and continue to be the most important ingredient in our vibrant local food scene. In recent years, we have been showcasing local chefs dedicated to using local food and beverage, and the producers who have been supplying them. This year we piloted a new exclusive food tourism experience to further these efforts called Dinner Under Locke 21 — and it sold out!
thekawarthas.ca
---
Finalists included:
Bistro '67, 360 The Restaurant At The CN Tower
2017 Experience Award
Blue Mountain Village: The Apple Pie Trail
The Apple Pie Trail is the ultimate experience for culinary tourists to discover the people, places and authentic tastes that define the south Georgian Bay area. Located in the UNESCO Biosphere Reserve of the Niagara Escarpment that forms the historic Bruce Peninsula, the Apple Pie Trail was created to educate and inspire visitors to explore one of Canada's largest apple growing regions. Centered in The Blue Mountains, it includes businesses in Grey, Bruce and Simcoe County.
applepietrail.com
---
Finalists included:
Barrels, Bottles & Brews (TWEPI), Stratford Tourism Alliance
2017 Event Of The Year
Culivate: A Festival of Food & Drink
Cultivate: A Festival of Food & Drink is three days of farm-to-festival family fun hosted during harvest season in Port Hope, Northumberland County. The festival began in 2015 to celebrate local chefs, restaurateurs, farmers and brew-masters who are working together to bolster the local food scene. They promote the Cultivate Region`s food, drink, culture and music; the 'Cultivate Region' includes Northumberland County, Prince Edward County and the eastern section of Durham Region.
cultivatefestival.ca
---
Finalists included:
Family Day Wassailing Festival (Spirit Tree Estate Cidery), Dinner On A Pier (WindsorEats)
---
Find a full list of Ontario Tourism Award finalists here!
For any questions regarding the Ontario Culinary Tourism Awards of Excellence, please contact Agatha at agatha@ontarioculinary.com or at 416-644-3601.
---