On the northern shores of Lake Ontario, the Bay of Quinte sits in all its z-shaped glory with loads of natural beauty.
It's not just the scenery we're talking about though, it's also got a lovely food scene perfect for a weekend escape, mid-week adventure and more.
Fill Your Heart and Your Stomach on the Bay of Quinte
Keep reading for our fav spots to grab a bite on The Bay of Quinte.
1.    The Lark
Where: The Lark, 199 Front St #104, Belleville, ON. (View Map)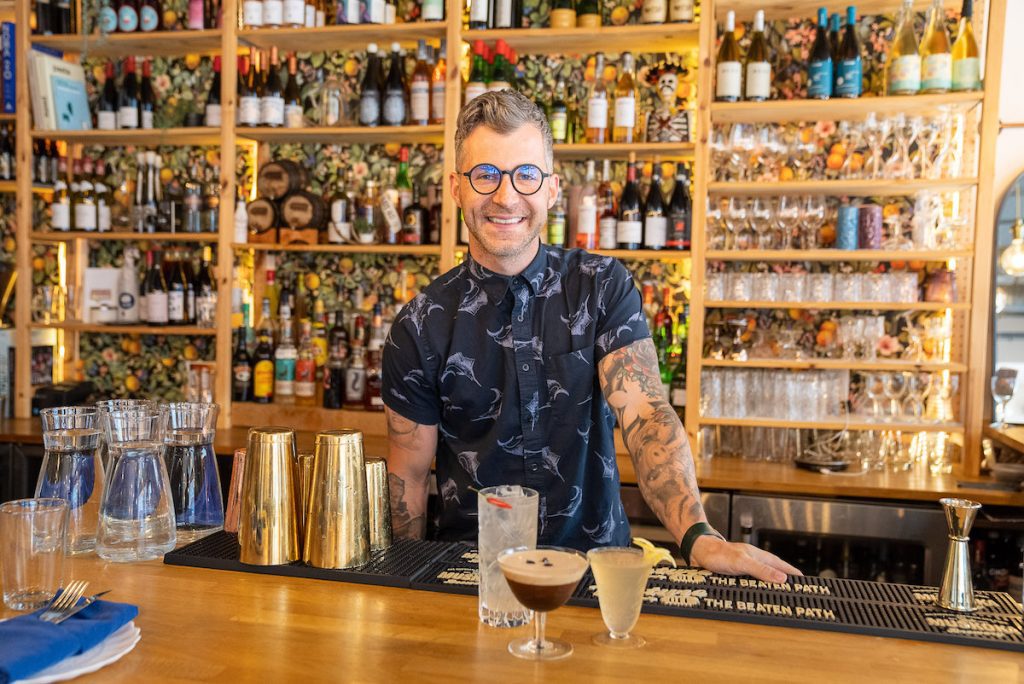 Dinner and drinks are waiting for you at The Lark in downtown Belleville. This can't-be-missed spot focuses on locally sourced ingredients made into culinary masterpieces (and we don't use that word lightly).
Their ever-changing menu means that by the time you read this, things have likely changed but we can tell you what we ate in hopes that it inspires you to go get a meal of your own!
First, we of course started with some cocktails served up by the co-owner, Alex. With a mix of complex but refreshing flavours, we enjoyed a classic espresso martini and the strawberry75 made with elderflower liquor, vodka, citrus, and sparkling wine.
Finally, we also tried the Suburban Divorcée Cocktail- a local favourite made with vodka, lychee, ginger, chilli and lemon. With a hint of heat and a refreshing base, this one is a must-try.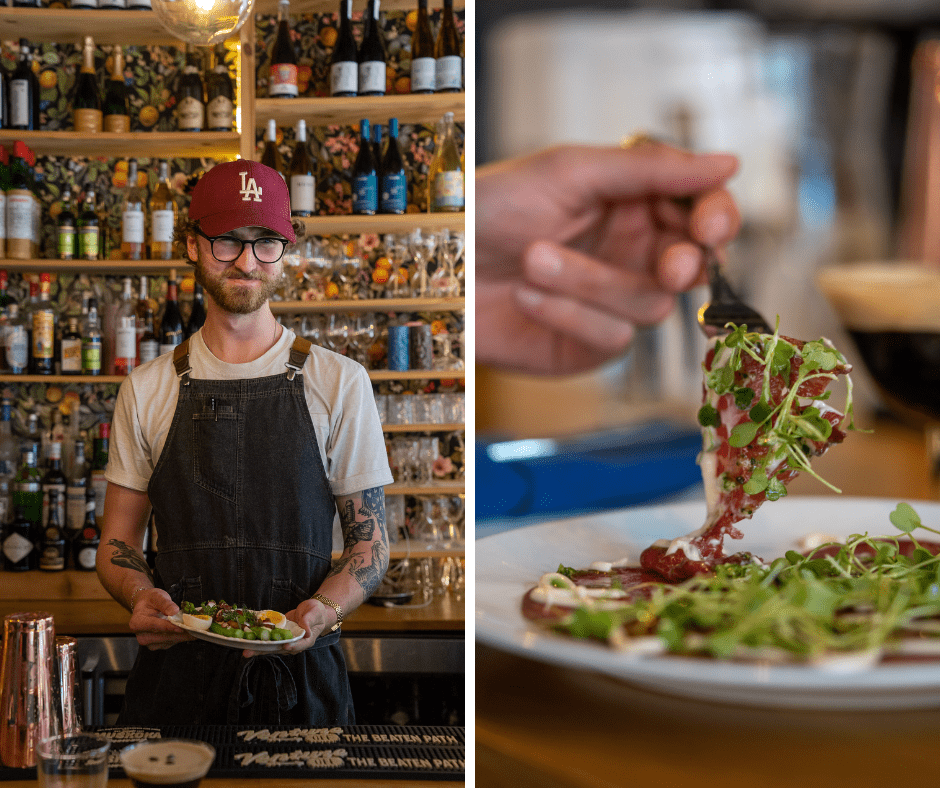 Of course, we'd be remiss if we didn't tell you about the food! Fresh off a trip to Italy, Chef Josh rolled out some tasty eats.
We enjoyed an Asparagus Caesar with Ibero pancetta, a jammy egg and decorated with edible herbs and flowers to start alongside a carpaccio worth writing home about.
Our favourite dish though? A handmade agnolotti pasta stuffed with stewed rabbit and topped with pea shorts, nuts and grated lemon zest. Can you even?! We dream about this still.
2.    Small Scale Bread Company
Where: Small Scale Bread Company, 14 N Front St Unit C, Belleville, ON. (View Map)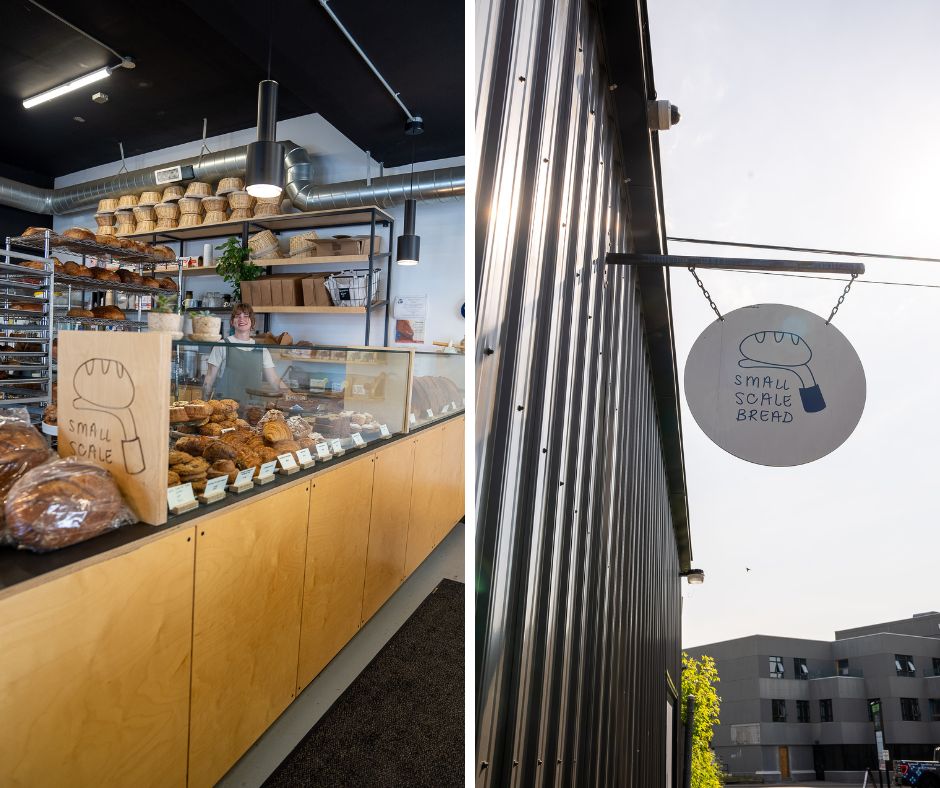 Unassuming from the outside and filled with mouthwatering scents and homey Scandinavian vibes on the inside, this spot is all kinds of pleasant surprises. We grabbed a few coffees, bread and baked goods to enjoy on the patio.
Step inside and you'll find a full counter topped with freshly baked breads and treats. We're talking baguettes, sourdough loaves, pain au chocolat…we could go on.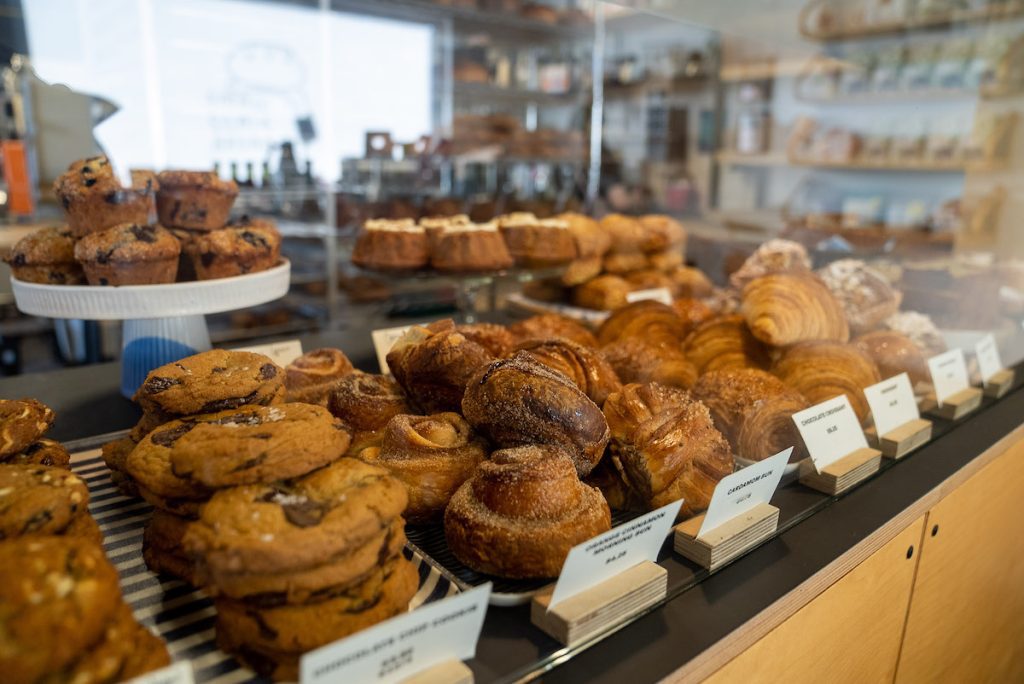 If you love an almond croissant, this spot will never let you down (unless our team has been by earlier in the day and ate them all). Crusty and flaky on the inside with a warm, almond paste inside, our stomachs are howling just thinking about it.
3.    Pop-Ups on the Bay
Where: Pop-Ups on the Bay, 10 Bay Bridge Rd, Belleville, ON. (View Map)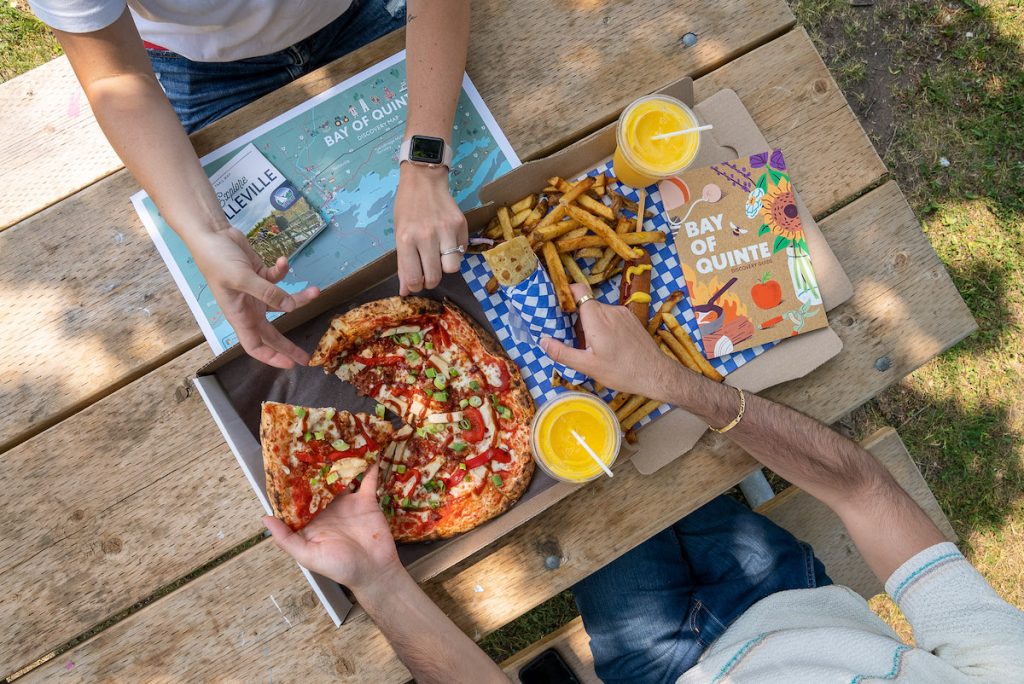 There's something for pretty much every palette at Pop-Ups on the Bay. Located on the beautiful Belleville waterfront, a bunch of shipping containers have been turned into tiny pop-up restaurants serving up all kinds of food.
From now until September 17th Wednesday-Sunday and all holiday Mondays, this is a great spot for groups to hit up as there's something for everyone and loads of cute photo opps with the giant Belleville sign and colourfully painted containers to boot.
Those craving something sweet will love Benji's Waffle Hut & Beverage Bar as well as The Community Bakehouse where savour-cravers will love Royal Haveli and Brick Oven Pizza Truck.
Once you've selected what you want (we know this might take a minute), grab a spot at one of the picnic tables and enjoy!
4.    The Counter Restaurant
Where: The Counter Restaurant, 11 Front St, Trenton, ON. (View Map)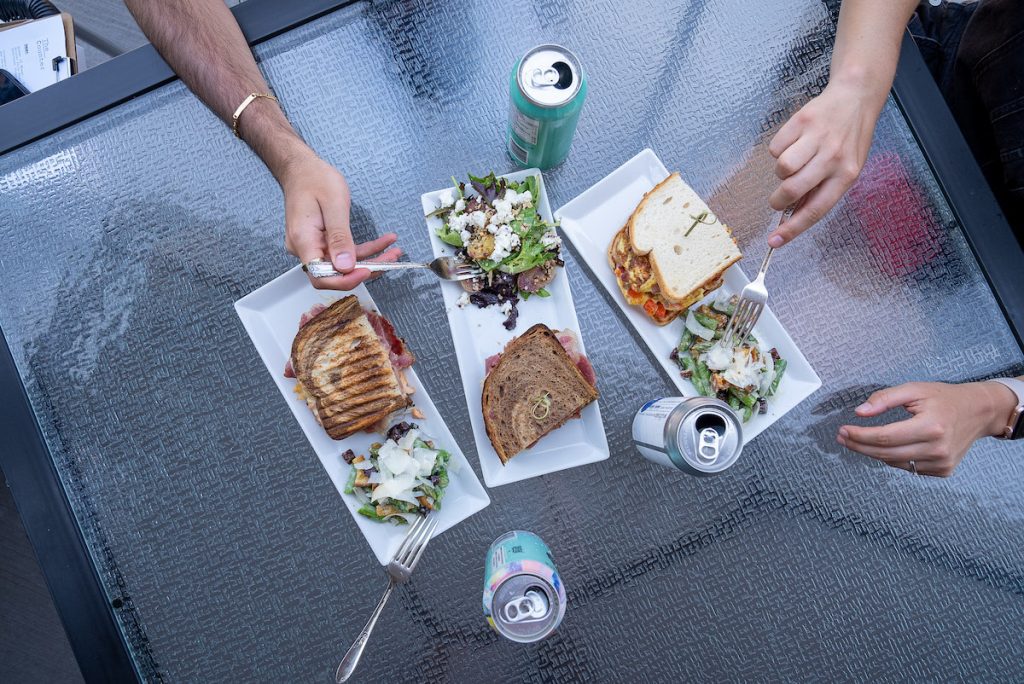 Located on the beautiful Trent-Severn River, The Counter Restaurant is a wonderful spot to enjoy the patio on a beautiful day.
Focusing on simple, local eats we loved pairing our meal with a locally sourced craft beer from Wild Card Brew Co. in Trenton and enjoying seasonal menu items like their asparagus Caesar salad.
The Counter Restaurant is known for its selection of simple and delicious classic sammies like reubens, chicken salad sammies and our personal fav, the Counter's Quinte West-ern. Clever, eh?
5.    Tomasso's Italian Grille
Where: Tomasso's Italian Grille, 35 Front St, Trenton, ON. (View Map)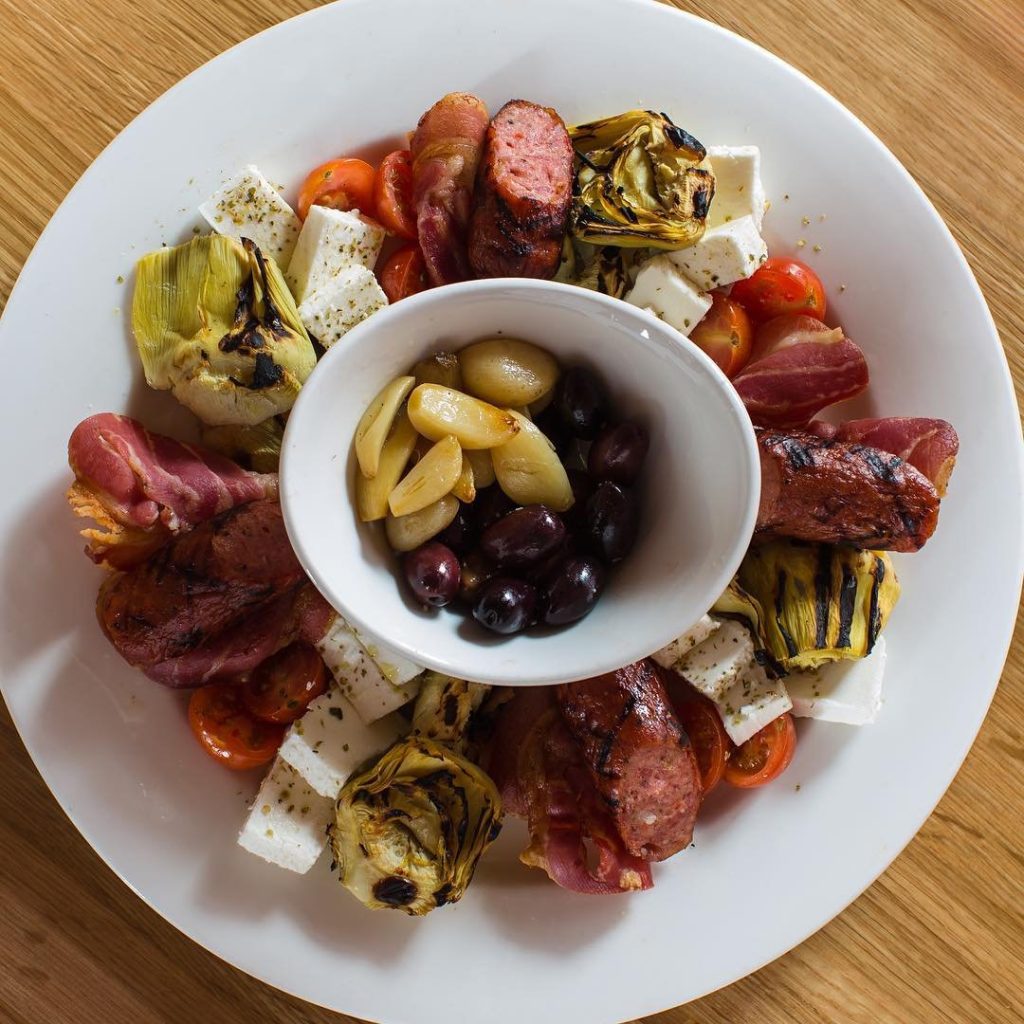 Tomasso's Italian Grille specializes in (you may have guessed it already), Italian cuisine. Feast On® certified since 2015, Tomasso's is also one of the province's first proponents for supporting local food systems.
Right next door to the Counter Restaurant overlooking the Trent River, favourites include their "House Special" Spaghetti, Tomasso's pizza (think tomato sauce, mozza, feta, chicken, mushrooms, hot banana peppers, red peppers, red onions and sun dried tomatoes) and their Fisherman's Platter.
Of course, what would all these delicious Italian eats be without great wine? Luckily, Tomasso's offers up some Wine Country Ontario must-tries including wines from Cave Springs on the Niagara Peninsula.
6.    Fawn Over Market
Where: Fawn Over Market, 22186 Loyalist Pkwy, Carrying Place, ON. (View Map)
Lovers of local food will adore this quirky-cool market filled with locally-sourced treasures. Under the helm of Chef Alexandra Feswick, this neighbourhood grocery store is so much more than that!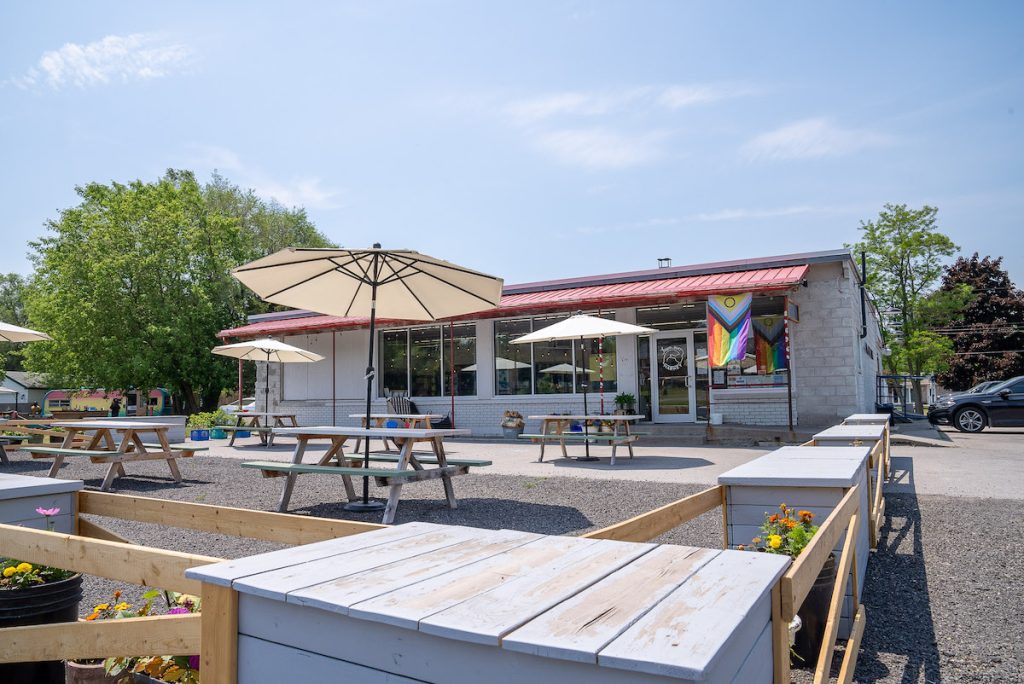 If you don't feel like cooking, the Fawn Over Market's prepped meals and dinners are a must.  They change every week, but past favs have included lasagna Bolognese, house-made pizza and chicken with lime rice and homemade salsa. Long story short, there's always something new to try.
Now let's talk groceries and home goods. You can shop everything from Ontario made cheese (think Glengarry Cheese, Gunn's Hill and more) to coffee from Birch Bark Coffee, hot sauce, wines and craft beer, baked goods, salad dressing, oysters, salamis and so SO much more.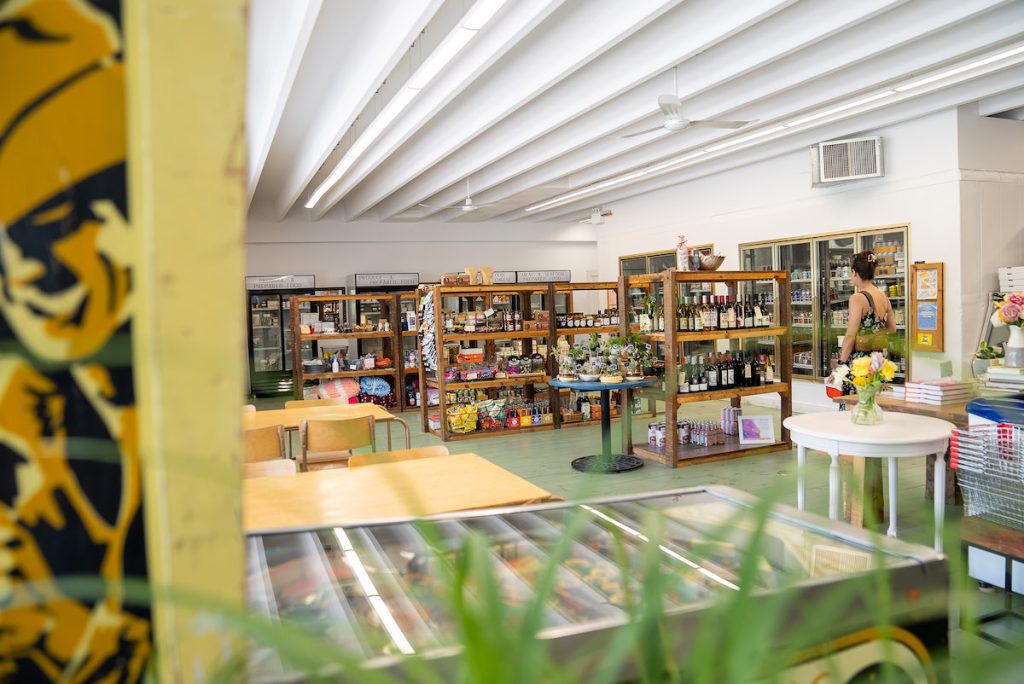 On top of all that, there's also a great selection of cookbooks from Ontario chefs, succulents, baked focaccia, oils, meat…the list goes on and on.
7.    Wannamaker's Bakeshop
Where: Wannamaker's Bakeshop, 391 Dundas St W, Trenton, ON. (View Map)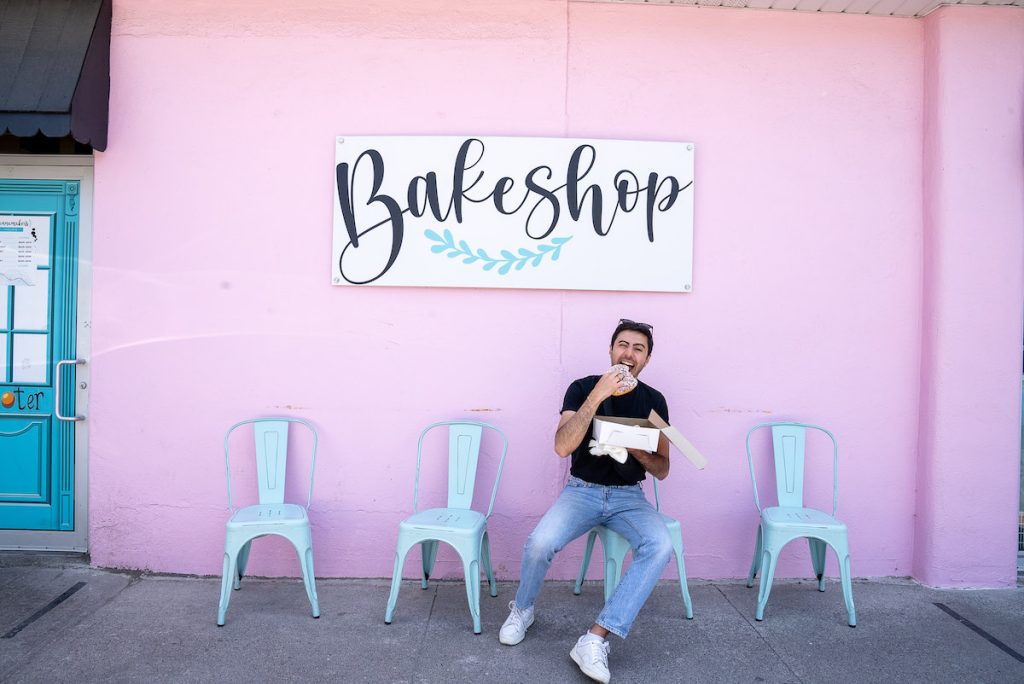 We couldn't possibly end this list without having you enjoy something sweet! This bakery regularly sells out. . . and for good reason! Step inside this pink and turquoise dream and you'll be greeted by the warm, delightful smells of the kitchen whipping up something mouthwatering.
We loved their sprinkle donuts and monster chocolate chip cookies which are stuffed with LOADS of itty bitty chips. This stop also has some really inventive flavours like strawberry rhubarb streusel, maple bacon donuts and strawberry banana cream donuts among others.
You may have a hard time deciding but no worries, there's no harm in grabbing a few extras!
Have a great time!
No matter where you land on Bay of Quinte, we hope you have a great time (we're pretty sure you will). Want to keep this train rolling? Keep heading into Lennox and Addington!
Taste, Explore, Repeat: A Foodie's Guide to a Weekend in Lennox and Addington