Squashes are totally underrated in the vegetable world; especially Ontario squashes. There's so many colours, shapes and sizes to be had — and a million and one ways to use them.
According to our gourd-gobbling friends at Foodland Ontario, the major varieties grown right here at home are Waltham Butternut, Buttercup, Royal Acorn, Hubbard (Golden, Blue and Green), Hercules, Kindred, Delicious and Boston Marrow — but those are just the start.
This month, think beyond the bowl. Throw that trusty butternut squash soup recipe in the bin and try something new!
---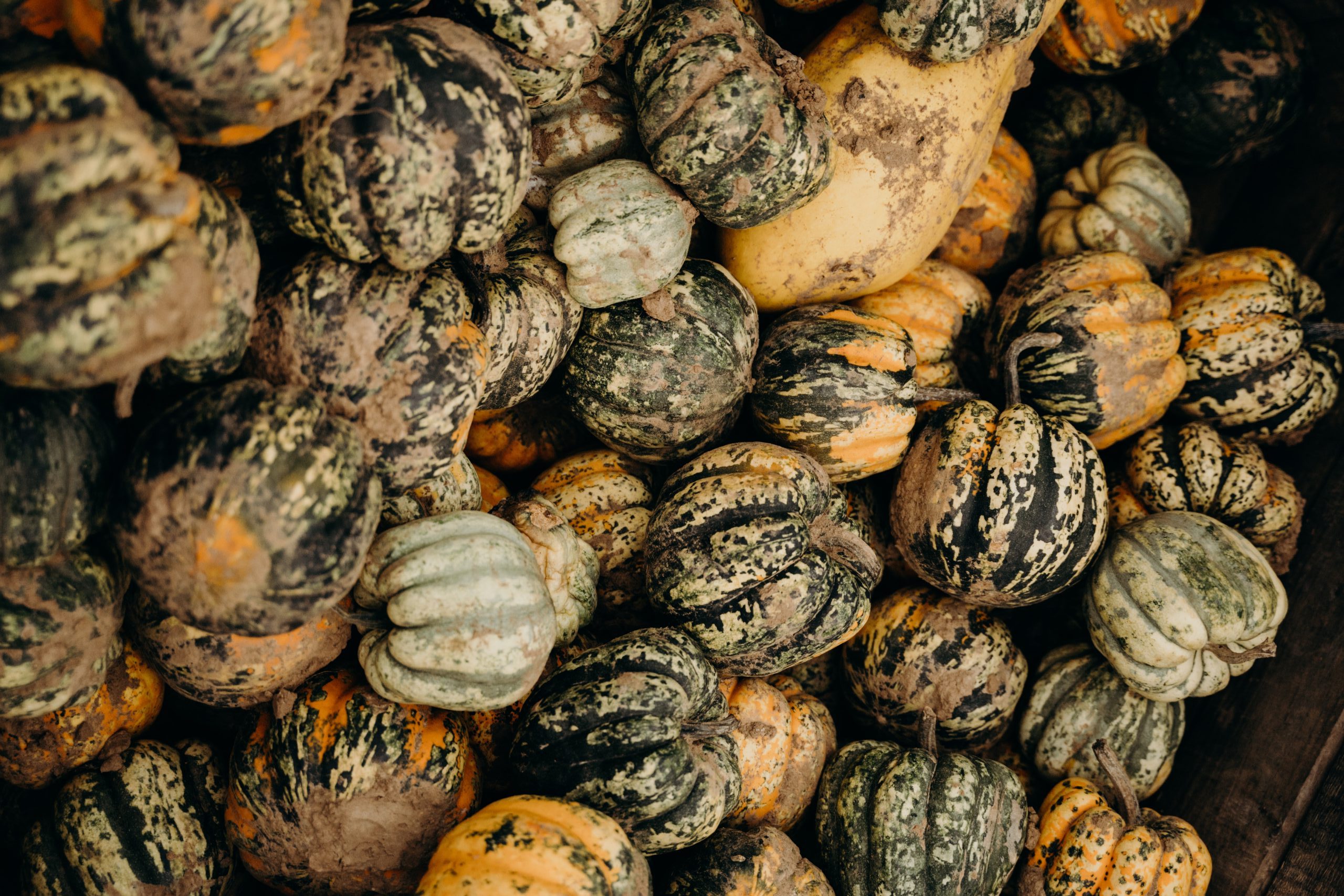 ACORN SQUASH
Acorn squash, also called pepper squash or Des Moines squash, is a dark green, almost black squash with distinctive longitudinal ridges on its exterior and sweet, yellow-orange flesh inside. It's a firm specimen and holds up well when roasted for salads. BONUS: the skin is totally edible, so no messy awkward peeling required.
---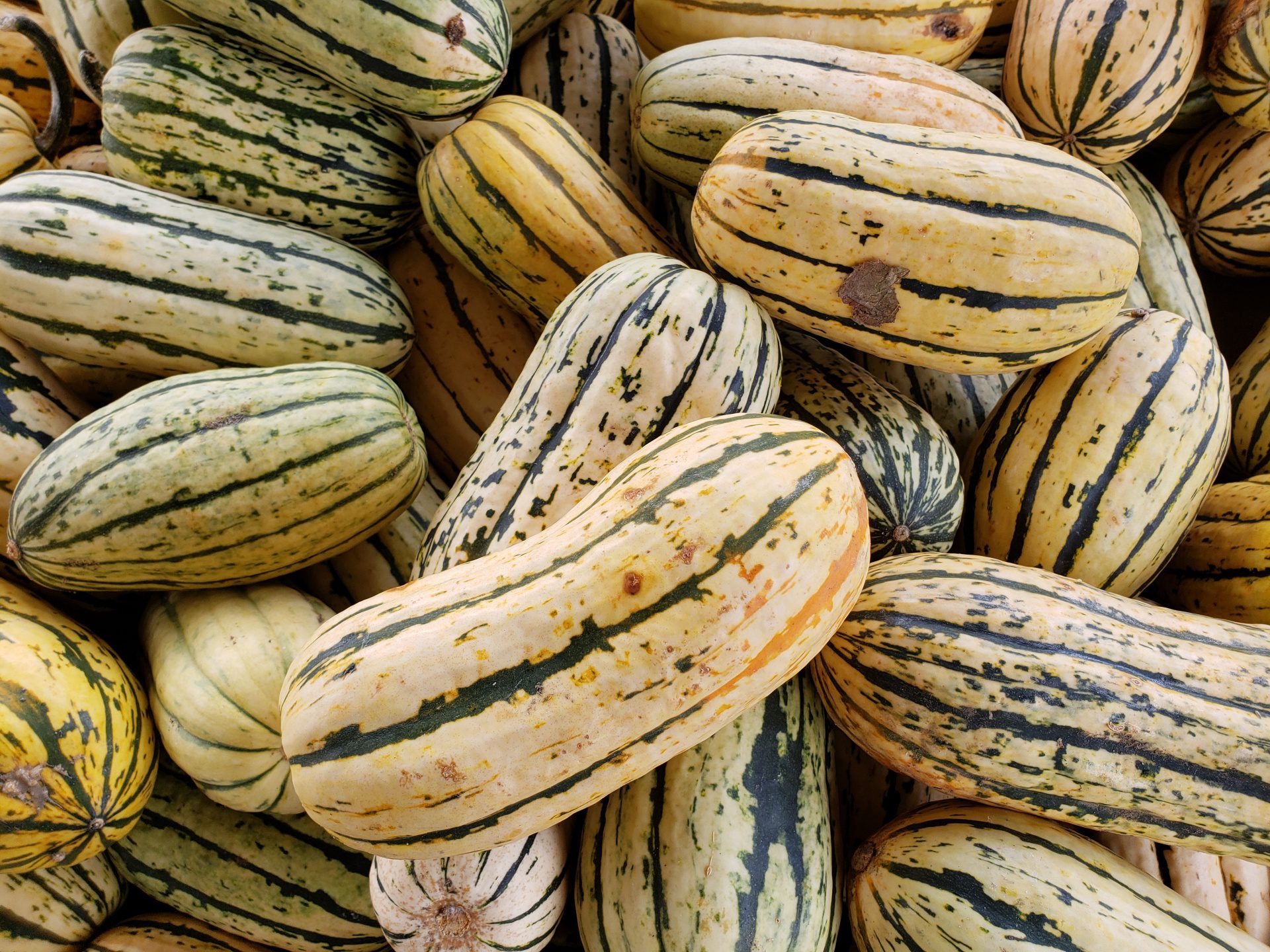 DELICATA SQUASH
If the skin on an acorn squash is edible, the skin on a Delicata squash (sometimes called a peanut, Bohemian or sweet potato squash) is SUPER edible. It's typically white with green stripes. Fun fact: it's actually more closely related to zucchini than the butternuts your used to.
---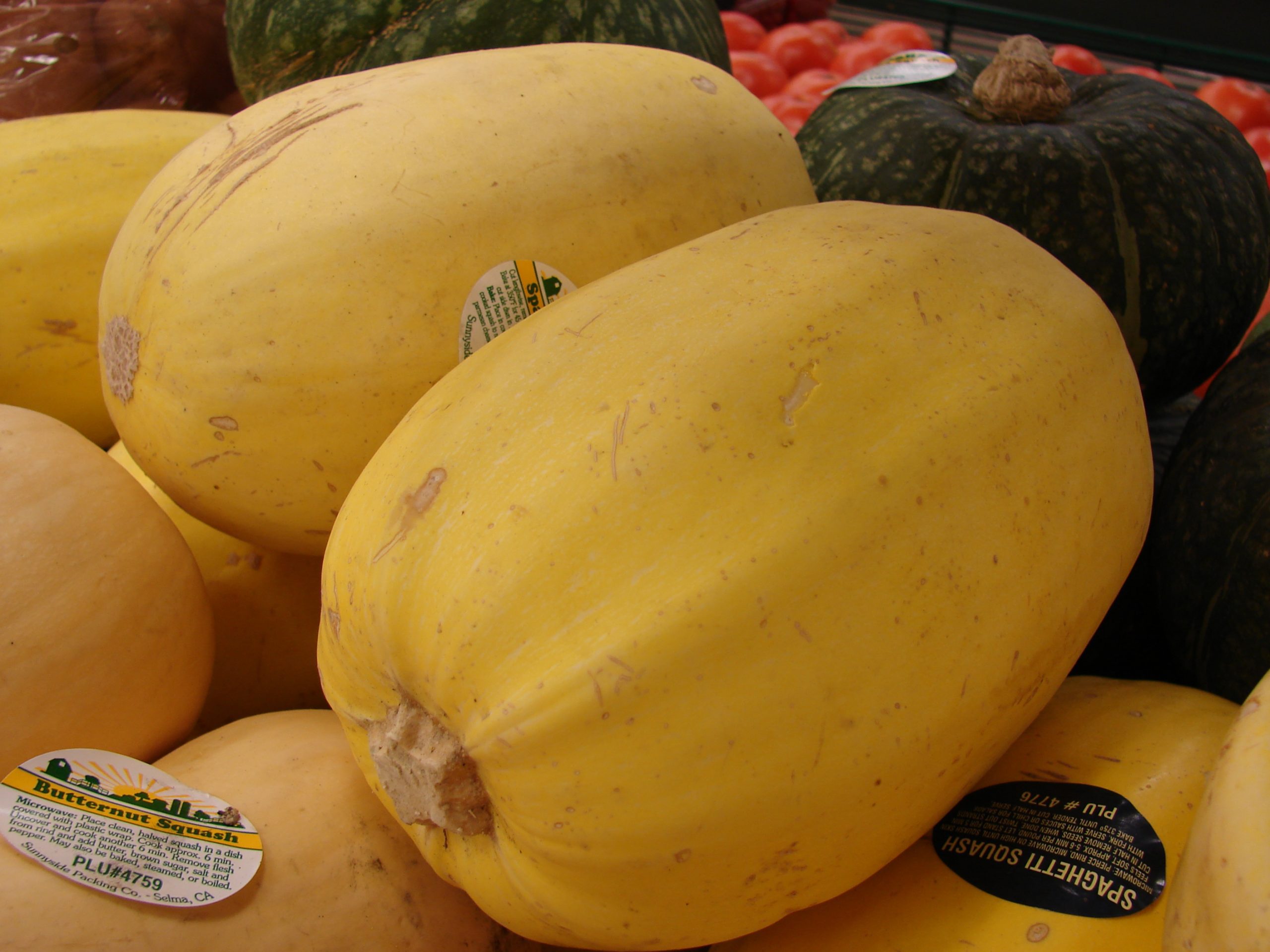 SPAGHETTI SQUASH
These might be the funnest squash you'll ever come across (sorry confetti squash, but you know it's true!). When raw, the flesh is solid and similar to other raw squash; when cooked, the flesh falls away from the fruit in ribbons or strands like, you guessed it, SPAGHETTI!
---
KABOCHA SQUASH
Sometimes called Japanese pumpkin, this late autumn variety is a real stunner. It's similar to the popular 'buttercup squash' but doesn't have the awkward nubbin on the bottom end, making it easier to peel and chop. This is a super sweet squash and is great for baking!
---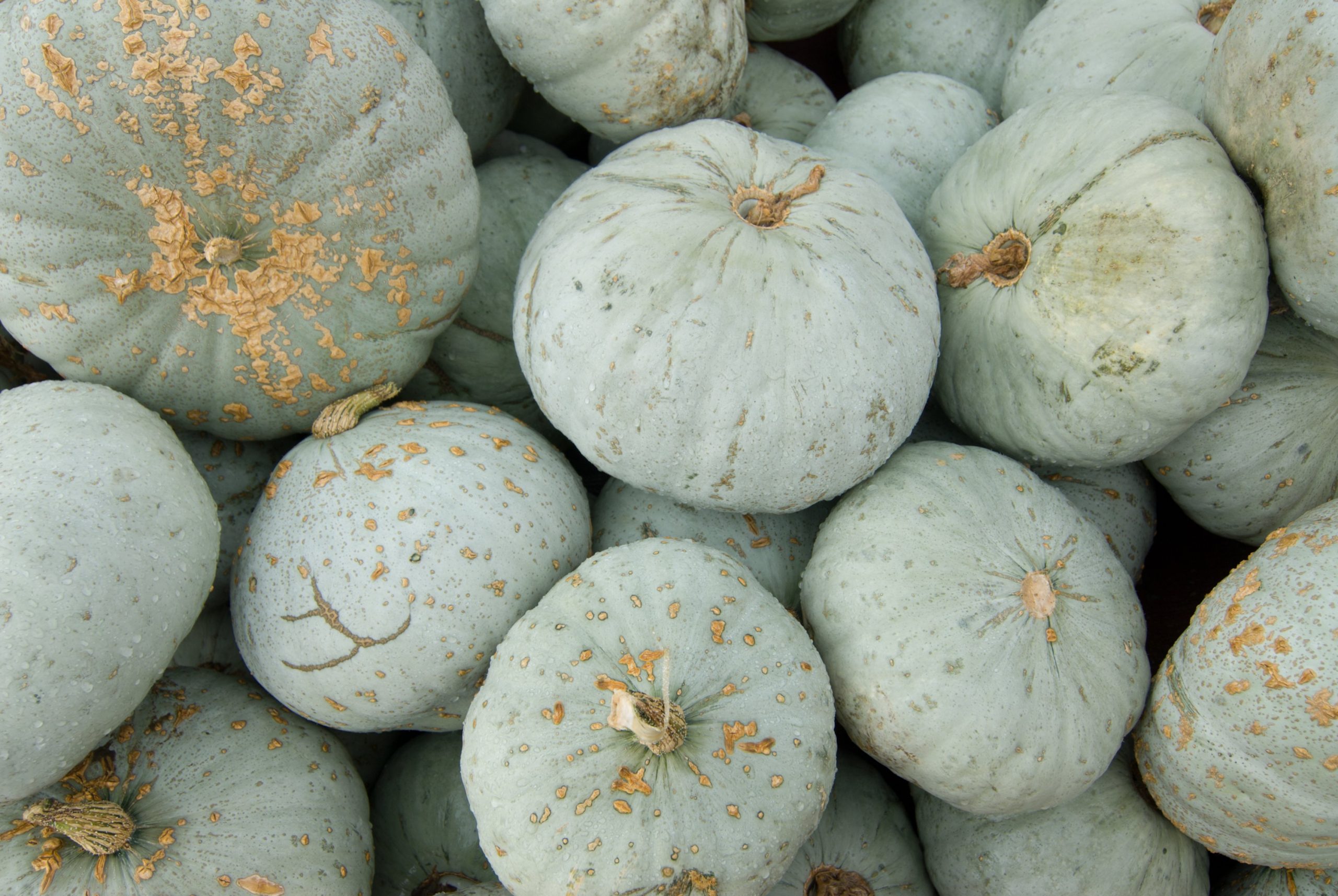 HUBBARD SQUASH
This squash takes a bit of effort, but trust us — it's worth it. It's wrapped in a very hard, bumpy skin ranging anywhere from a dark bronze-green to pale bluish-green to a light golden or orange in color. They're very large, often comically so — but the creamy, dense flesh makes great soup. The best even.
---
WHERE TO FIND FUN SQUASH
One of the best places to find out-of-box squashes is your local farmers market. There are dozens of winter markets happening every week in this province. Check out this post to find one near you!
VISIT OUR FRIENDS AT FOODLAND ONTARIO FOR SOME GOURD RECIPES!