It's no secret that Southeastern Ontario is filled with a multitude of delicious tastes. From Prince Edward County and the Bay of Quinte to Lennox & Addington, there are loads of culinary powerhouses and hidden gems along the way.
Read on for a list of 12 tastes of place you need to try in Southeastern Ontario!
Drinks and Dishes You Need to Try in Prince Edward County
You'll find these drinks and dishes in The County.
Culmination Sparkling Wine
Where: Lighthall Vineyards, 308 Lighthall Rd, Milford, ON. (View Map)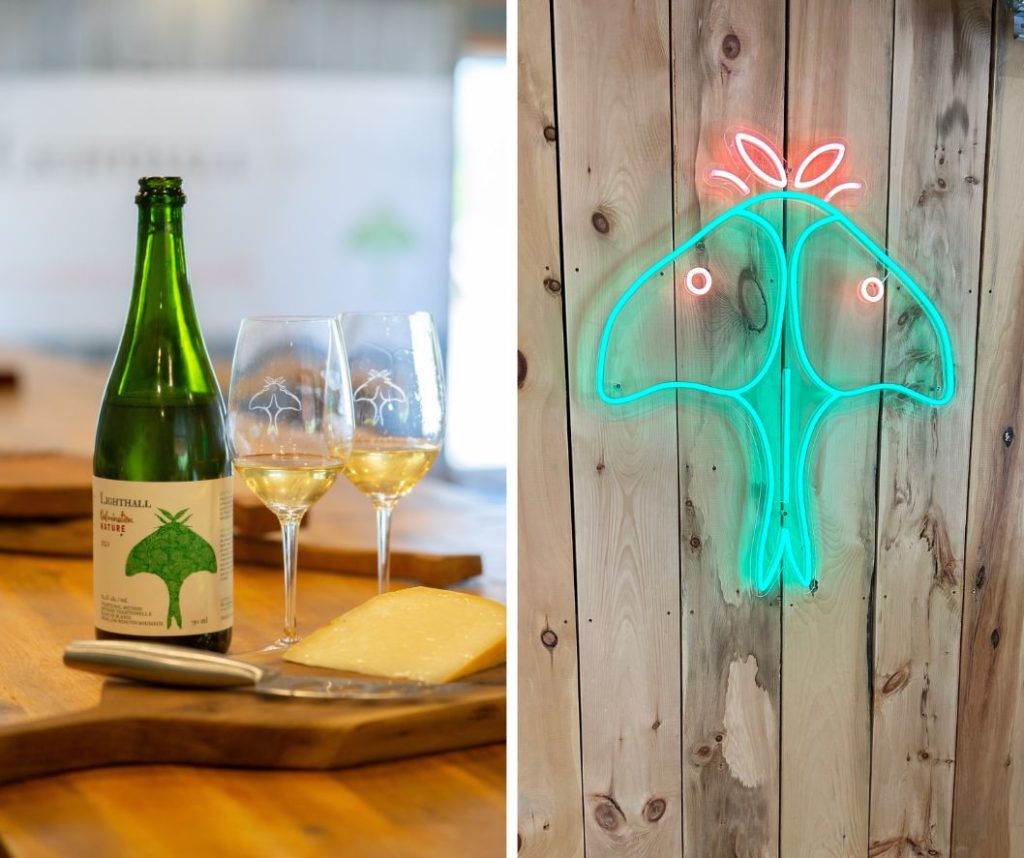 Pull into Lighthall Vineyards and you'll find an unassuming spot with great vibes and a line up of both wines and cheeses to adore.
We loved their 2019 Culmination Nature Wine, a sparkling, bonedry beauty- this wine is made with 100% Prince Edward County Chardonnay grapes and provides a true taste of place.
Aged on lees for two years (that means on top of spent yeast and other matter), it lets the fruit shine through but not the sweetness. Pair it with one of the vineyard's soft, creamy cheeses (including one they have covered in a layer of cracked black pepper!) and you won't be disappointed.
Cheese and Ham Croissants
Where: PECish Baking, 3020 County Rd 10, Milford, ON. (View Map)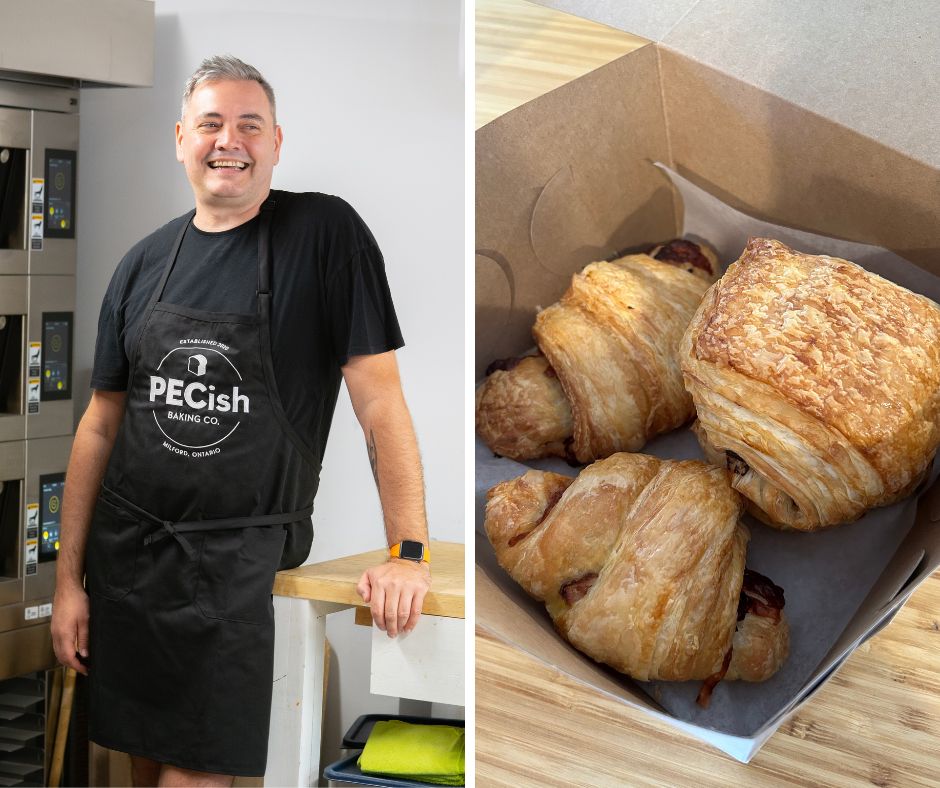 Located in Milford, PECish baking is open Friday to Sunday and sells out on the regular. The bakery opened during the early stages of the pandemic and has gathered steam ever since – this gem has really made a name for itself in The County and beyond.
The popularity is for good reason too! These folks really know their way around a great pastry (and bread, and cookie…). Our favourite? The ham and cheese croissant.
This croissant has a crispy delicate croissant pastry on the outside and is stuffed with thinly sliced and locally-smoked ham as well as a slice of gruyere cheese and cooked to perfection.
We recommend grabbing a few because they really won't last long!
Eloté Caesar Salad
Where: Parson's Brewing Co. 876 County Rd 49, Picton, ON. (View Map)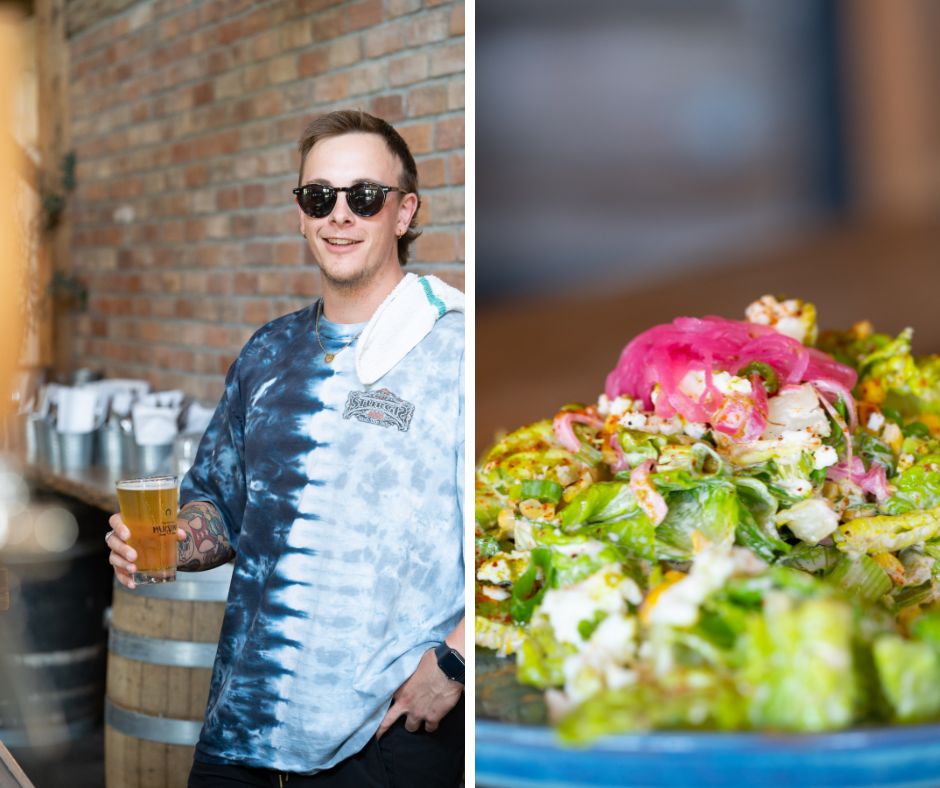 Okay, we can feel you rolling your eyes. Caesar salad on a culinary list? Puh-leeeese. Trust us though, this one is worth the hype.
Parson's Brewing Company's take on a Caesar salad is anything but ordinary, it's downright delicious. This one is stuffed with shredded chicken, pickled onions and la piece de resistance? Eloté corn. With corn season just around the corn-er (see what we did there?), this becomes even more enticing.
Pair that bad boy up with their flagship crushable pilsner and you're all set for a good day, friend!
Pickerel Tacos
Where: Cressy Mustard,  2983 County Rd 8, Prince Edward, ON. (View Map)
Cressy Mustard is a bit of an institution in The County, known for their fantastic line up of hot sauces and mustards.
Honestly, they could be on this list three times because you truly haven't lived until you've had their chardonnay mustard or dill pickle hot sauce, but we digress.
Head into their farm shop and patio for a lunch inspired by Lake Ontario (seriously, just look across the road and you'll see it). Their pickerel tacos and truffle fries make for the perfect lunch if you ask us!
With a light batter (they've struck the balance), pickled onions, mixed greens, baby tomatoes and a little slaw – it doesn't get much more summery than this.
Add those truffle fries and if you're feeling adventurous, their signature dill pickle macaroni salad. Life's too short friends, eat the meal.
Tinga Tostadas
Where: La Condesa, 298 Main St, Wellington, ON. (View Map)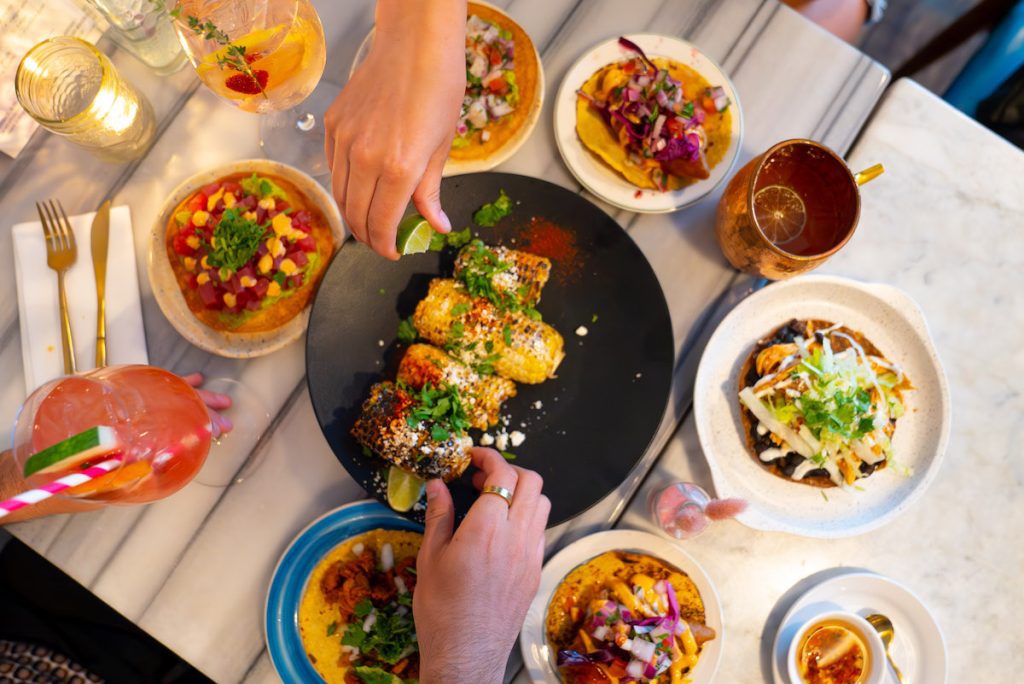 La Condesa is known for their tostadas and tacos because of the tortillas! Made fresh to order with corn flour and hand pressed, they're damn good.
The tinga tostada features chipotle chicken, black beans, cojita cheese, sour cream, lettuce, and cilantro… it's zesty and delicious. Perfect for a summer day in our humble opinion!
Deliciousness in Lennox and Addington
These tastes of place from Lennox and Addington tell a stories of terroir, immigration, and ingenuity!
Harvest Ale
Where: MacKinnon Brothers Brewing Company, 1915 County 22 Road, Bath, ON. (View Map)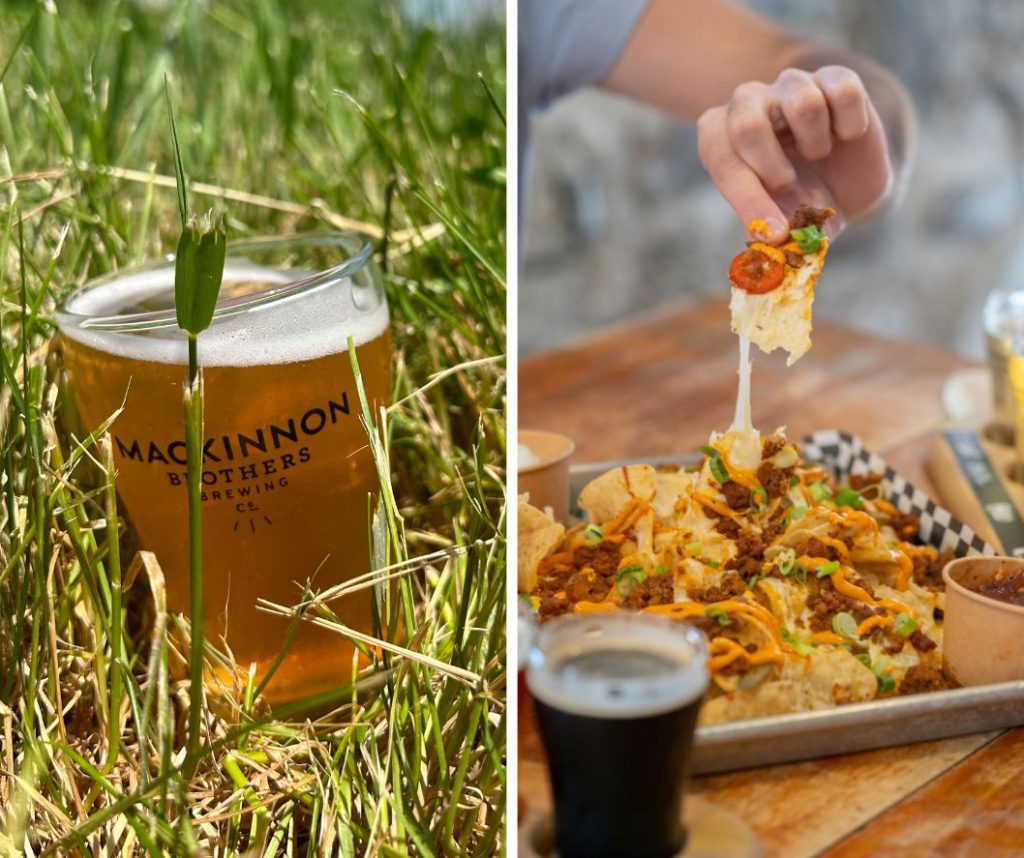 Best paired with the house nachos, MacKinnon's Harvest Ale is something special. A true taste of place, this brew is made with 100% of the ingredients grown on farm and is impacted by the terroir of the soil, the growing season, and more.
With a slightly bready aroma and notes, this toasty bad boy is made with Newport bittering hops and some spalter select aroma hops too! It doesn't stop at the hops, though. It also features Munich malt grown on site which helps give the beer depth of flavour.
With a rich, refreshing flavour, we can't think of a better beer for those final days of summer.
Mac n' Cheese…Loaf?
Where: Beachside BBQ and Cantina, 352 Main Street Bath, Bath, ON. (View Map)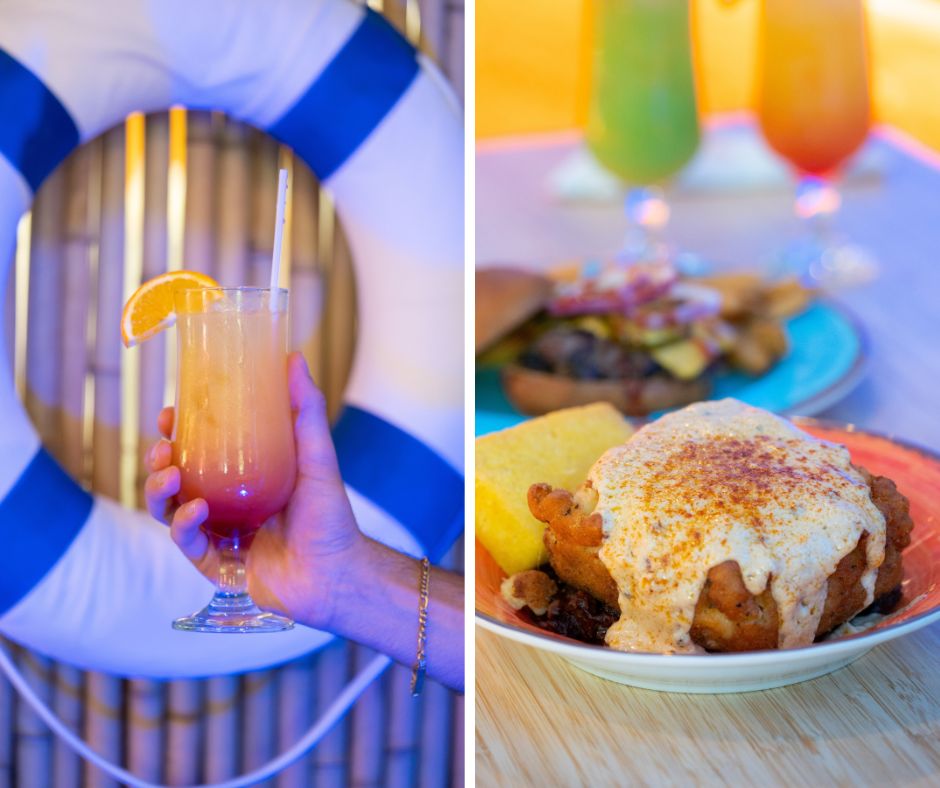 "It's not photogenic. It looks like prison food," owner, James Anderson, tells us of Beachside BBQ's mac n' cheese, "but it's delicious."
He's not wrong. When the mac n' cheese comes to our table in loaf form, it's not exactly pretty. However, when we slice into it and the macaroni pours out from the centre in all its cheesy glory, it's a different story.
If you're looking to slap on some stretchy pants and hit the town, Beachside BBQ and Cantina has you covered. With massive portions of Tennessee-style BBQ, don't be shy to dive in head first.
Their mac n' cheese loaf really hits the spot but you also need to try the burnt ends and the burger while you're there for the full experience.
The entire inside of the bar is decked out in blue light and makes you feel like you're on the beach sipping tropical cocktails. We even sat at a table inside of an old boat! No seriousness necessary here folks. Just have fun.
Scrummy Haskap Cider
Where: Bergeron Estate Winery, 9656 Loyalist Pkwy, Bath, ON. (View Map)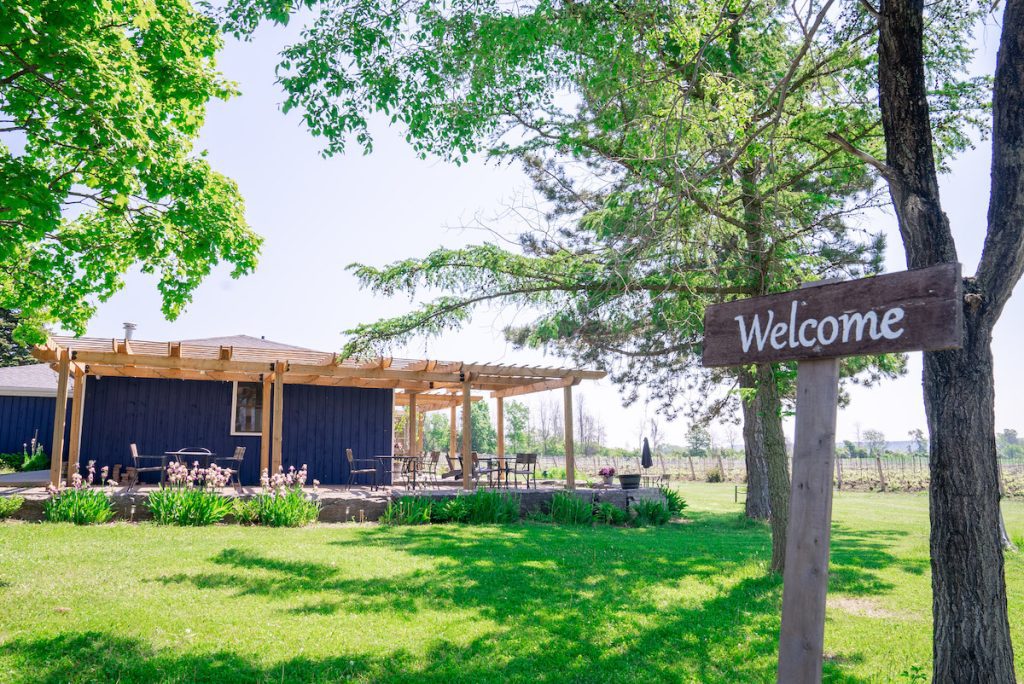 Beregeron Estate Winery crafts a number of wines but the knockout on the menu for us was the scrumpy cider made with locally-sourced haskap berries.
For those who don't know, haskaps are native fruits to Canada and when it comes to flavour, sort of like a blueberry and a raspberry had a baby.
Then that baby grew up, became a rebellious teen and added the zing of a black current into its flavour profile. This analogy is getting away from us…
Back to that cider. Made in the scrumpy style, these ciders are generally made right on-farm using ripe apples (even ones that have fallen to the ground), providing a slightly rustic flavour profile.
The combo of apple and haskap in a slightly off-dry cider is likely something you haven't tried before and makes for a wonderful early summer bevvy.
Chocolate Bao
Where: Fool's Kitchen, 19 A Market Square, Napanee, ON. (View Map)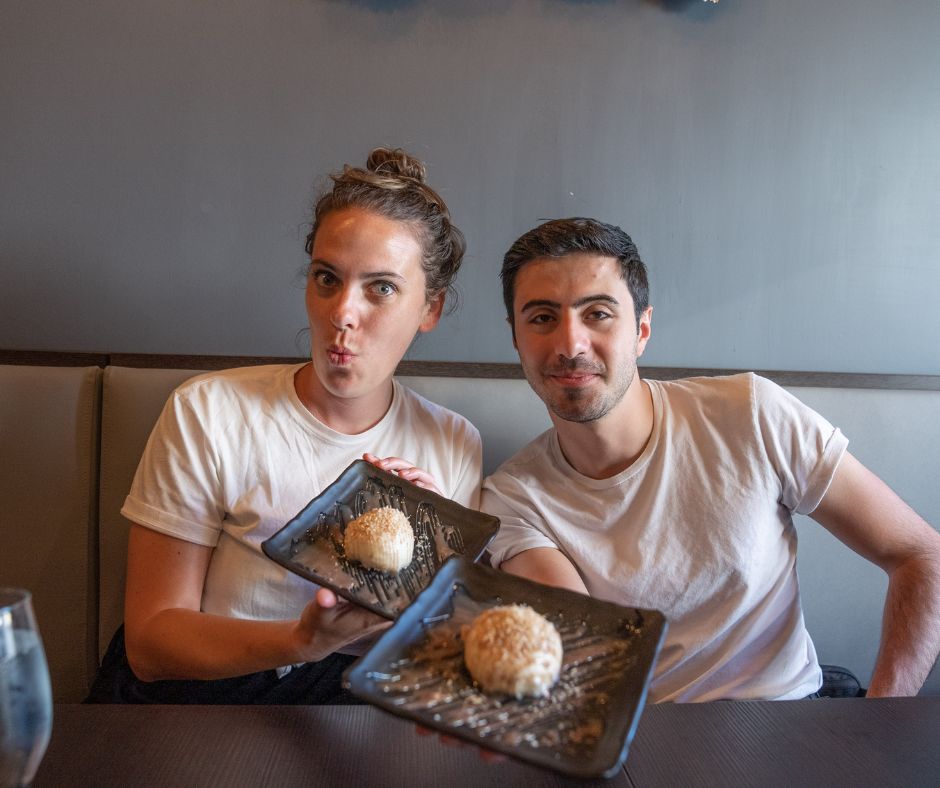 Ending our Lennox and Addington section with dessert just feels right. One of our favourites in Southeastern Ontario is the chocolate bao from Fools Kitchen.
Really, you can't go wrong with the menu any which way but these chocolate baos were next level.
Served piping hot, the chocolate bao come served on a simple black plate drizzled with chocolate sauce and some chopped nuts.
Cut into this dessert and you'll find steaming chocolate pouring out from the centre. It's like a delicious twist on your favourite lava cake. The combo of the steamed dumpling outside and sweet inside is just what the doctor ordered. Trust us.
Tastes of the Bay of Quinte
Suburban Divorcée Cocktail
Where: The Lark, 199 Front St #104, Belleville, ON. (View Map)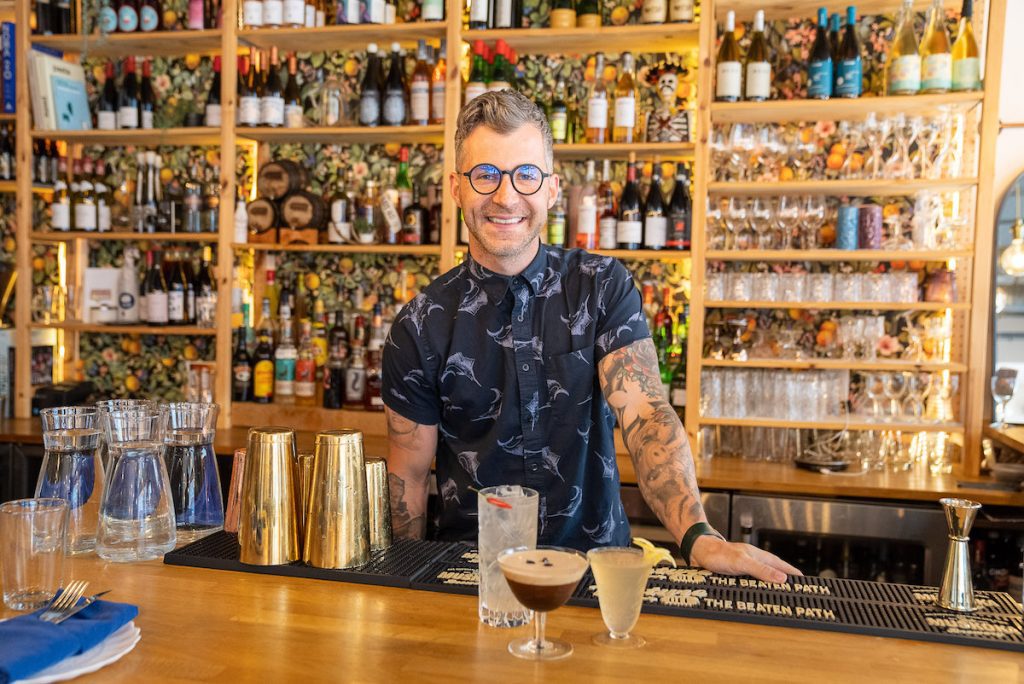 Let us preface this by saying that all the cocktails we had at the Lark were tasty as hell. Their espresso martini left little to be desired and the strawberry75 put a delicious local twist on a French classic.
Our favourite however was the Suburban Divorcée Cocktail. This local fav is made with vodka, lychee, ginger, chilli and lemon. Expect the unexpected when you sip this.
You'll feel the heat of the chilli at the start, smoothed out by the lychee almost immediately and then a wee refreshing punch to finish things off from the lemon and ginger. Whew! An absolute showstopper.
Almond Croissant
Where: Small Scale Bread, 14 N Front St Unit C, Belleville, ON. (View Map)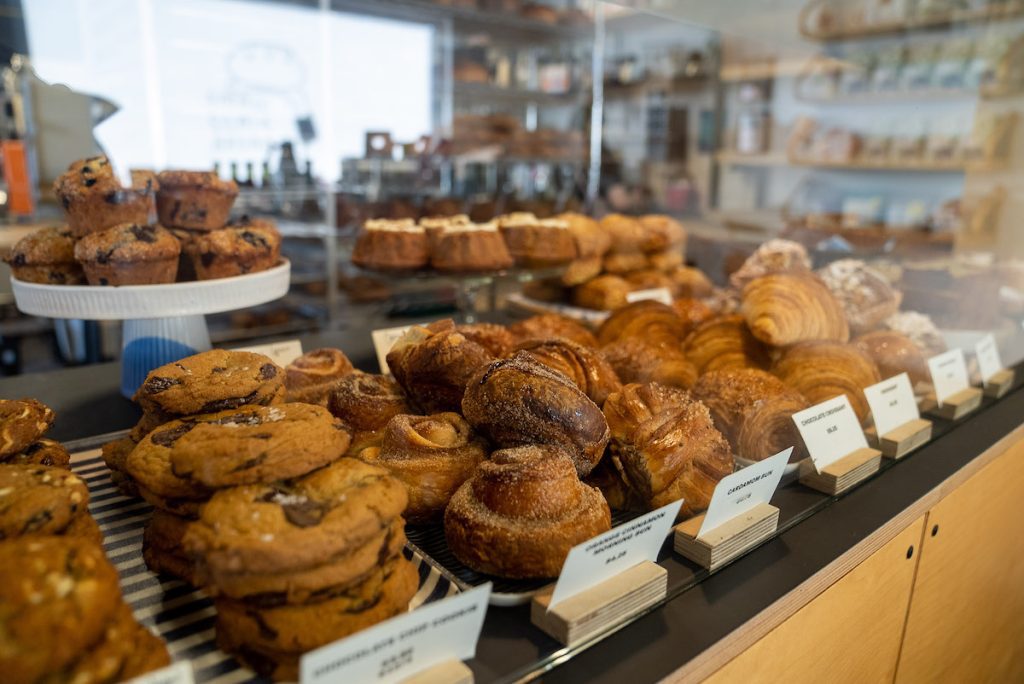 We love an almond croissant around here and the one at Small Scale Bread did not disappoint. In fact, neither did their salty choco-chip cookies…or their baguettes…or their pain au chocolat.
The almost croissant has a flaky outer edge just as you'd expect with a croissant and the inside was a softer pastry filled out by a warm, creamy almond paste. Now just close your eyes and you'll think you're in France.
The Quinte West-ern
Where: The Counter Restaurant, 11 Front St, Trenton, ON. (View Map)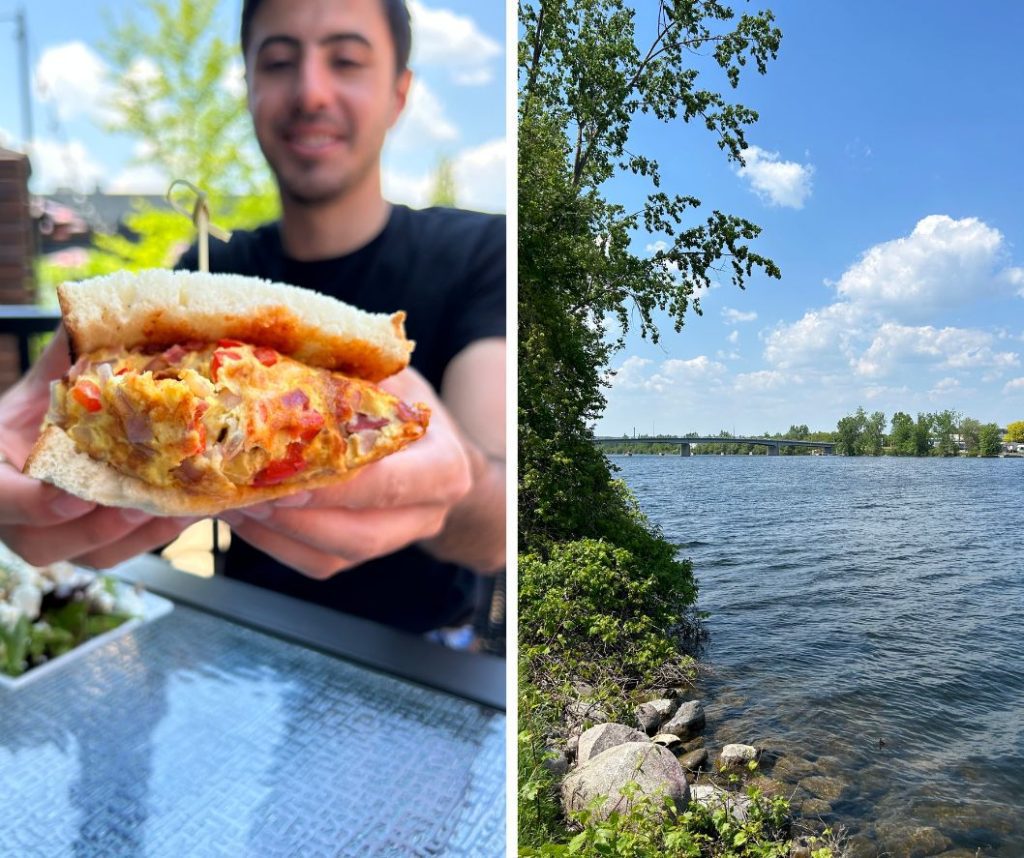 Okay, truthfully this sandwich gets bonus points on our end for the great pun in the name! That being said, it's delicious beyond the name.
This Bay of Quinte take on a Western sandwich makes for a filling and tasty surprise. With corned beef and a fat stack of egg mixed with red peppers and onions, this sandwich is as filing as it is savoury.
The best part is the Counter Restaurant's own homemade ketchup which sits halfway between your traditional ketchup and a pasta sauce-like flavour that lets those tomatoes sing.
Happy Eating
We hope you're able to make a little room in your life to try each and every one of these delicious treats! Want to start with an itinerary? Check out this one through Lennox and Addington!
Taste, Explore, Repeat: A Foodie's Guide to a Weekend in Lennox and Addington