Foraging, as we know, has been around since prehistoric times. Besides hunting, foraging is how our ancestors harvested food (read: plants) before agriculture and farming took over. Ontario's forests, meadows and waters provide an incredible range of nutritious and delicious edible wild plants.
We'll say it once, we'll say it a thousand times:

Wild foods and the places they grow should be treated with care and respect.

Never take the whole plant, be careful where you step and don't trespass on private property. Pick species that are invasive or recover easily. Lastly, if you don't know what it is – don't eat it
Many chefs and farmers take to foraging for specialty items but you'll be hard-pressed to get them to reveal their secret foraging hideaways. These natural products don't always grow in abundance which is what makes them such a delicacy when seen in a dish. We've curated an edible timeline of some of the easier to spot foraged items to be found this spring in Ontario.
---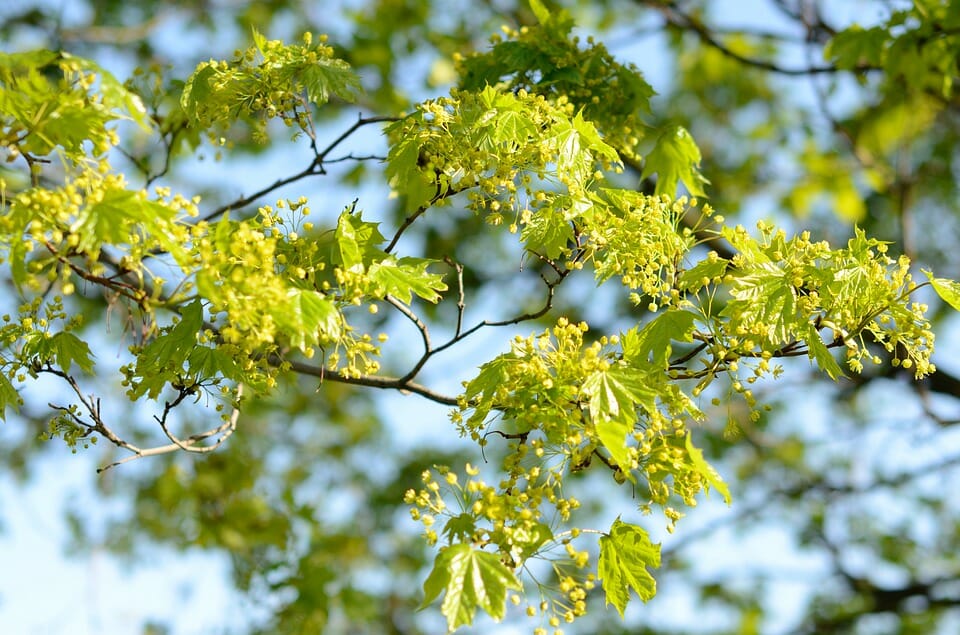 Edible Thing: Maple Blossoms
We've all heard about maple syrup, but have you tried maple blossoms? Use tender stems and flowers from the big leaf maple species. Dip them in a sweet batter and give them a fry! They're also lovely pickled. They're sweet, crunchy and delicate. How uniquely Canadian is that?
Harvest: Early spring
Location: Look up. Discover the maple species in your area!
---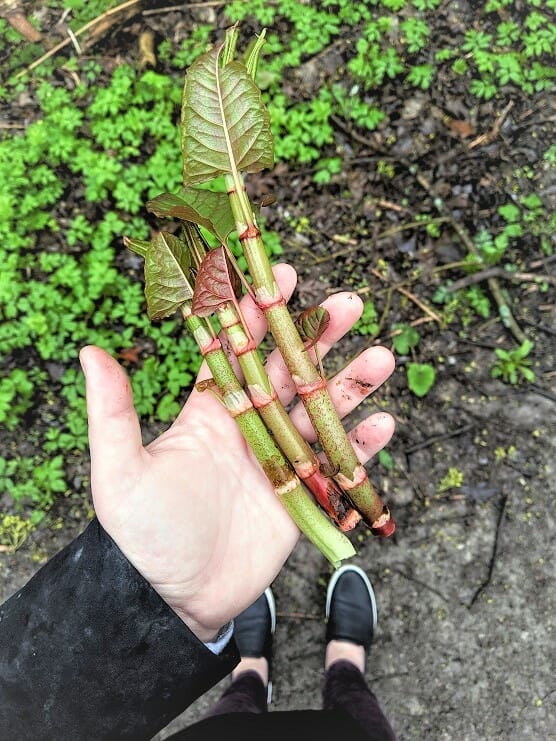 Edible Thing: Japanese Knotweed
This highly invasive species is best eaten young, right after it's burst from the forest floor. The shoots are sour, like rhubarb but have savoury notes too. Use them the same way – or slice them into thing rings and eat them raw.
Harvest: Early spring
Location: Roadsides, forest edges and urban spaces
---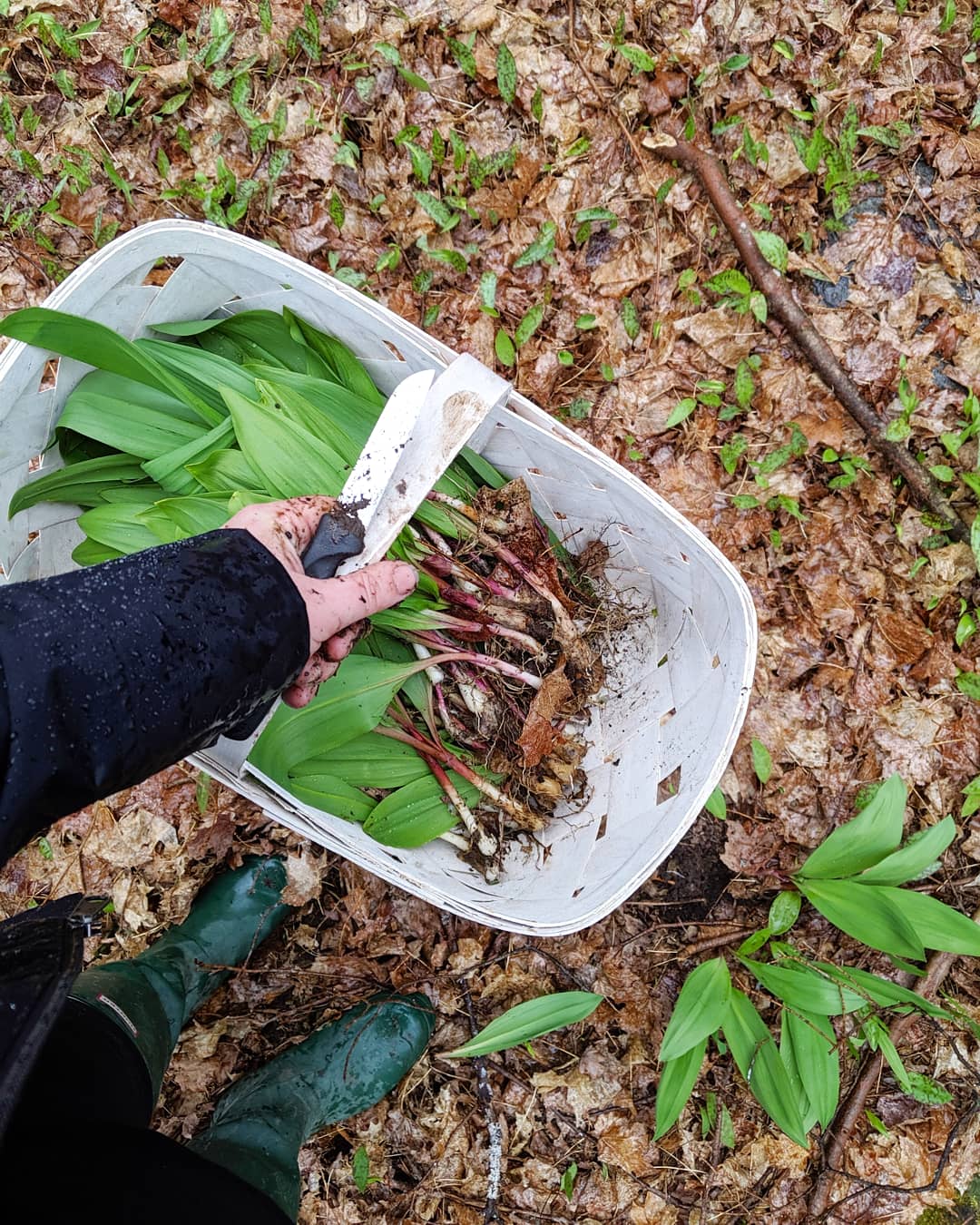 Edible Thing: Wild Leek
Wild leeks have a delightful taste, like a cross between garlic and onion. Rinse and cut off root; can be eaten raw but usually sautéed or steamed for soups and salads. For every 10 ramps you find, take only one and take care to leave the roots in the ground for future growth to flourish.
Harvest: Early spring
Location: Hardwood Woodlands, free of conifers
---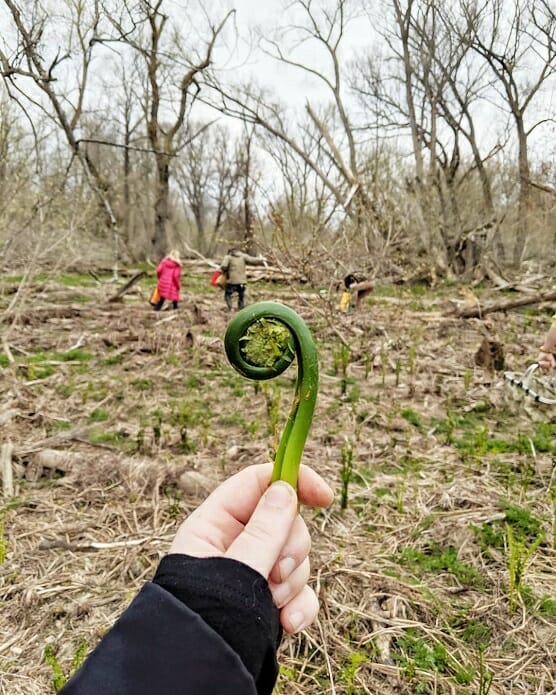 Edible Thing: Fiddleheads
Fiddleheads produce about six to ten fronds, so be kind when cutting. Pick only a couple and leave the rest for the plant to use. Wash and remove brown casing; boil, steam or sauté, we wouldn't recommend eating them raw. Think a cross between asparagus and spinach. Toss them in a delicious pasta or stir-fry. 
Harvest: Mid-spring before they've fully opened
Location: Forests and alongside streams
---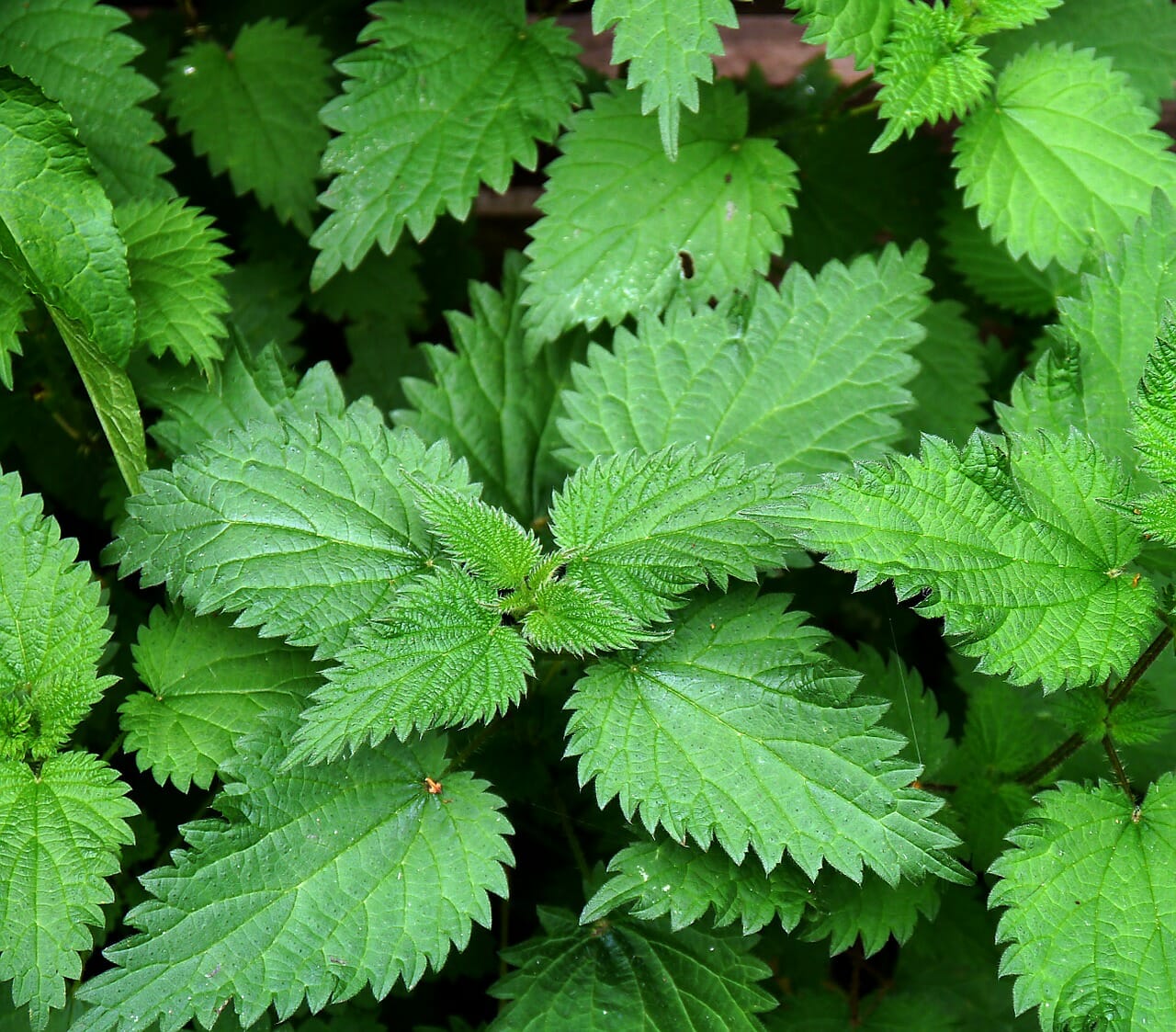 Edible Thing: Stinging Nettle
Nettle leaves are very similar to spinach and can be boiled as a side dish, sautéed with other vegetables or (like carrot or zucchini) chopped and added to muffins and breads. Pick all the nettles, ever. They're resilient and pop back up lickety-split.
Harvest: Spring to early summer
Location: Disturbed areas, hillsides, stream banks, moist woodlands
---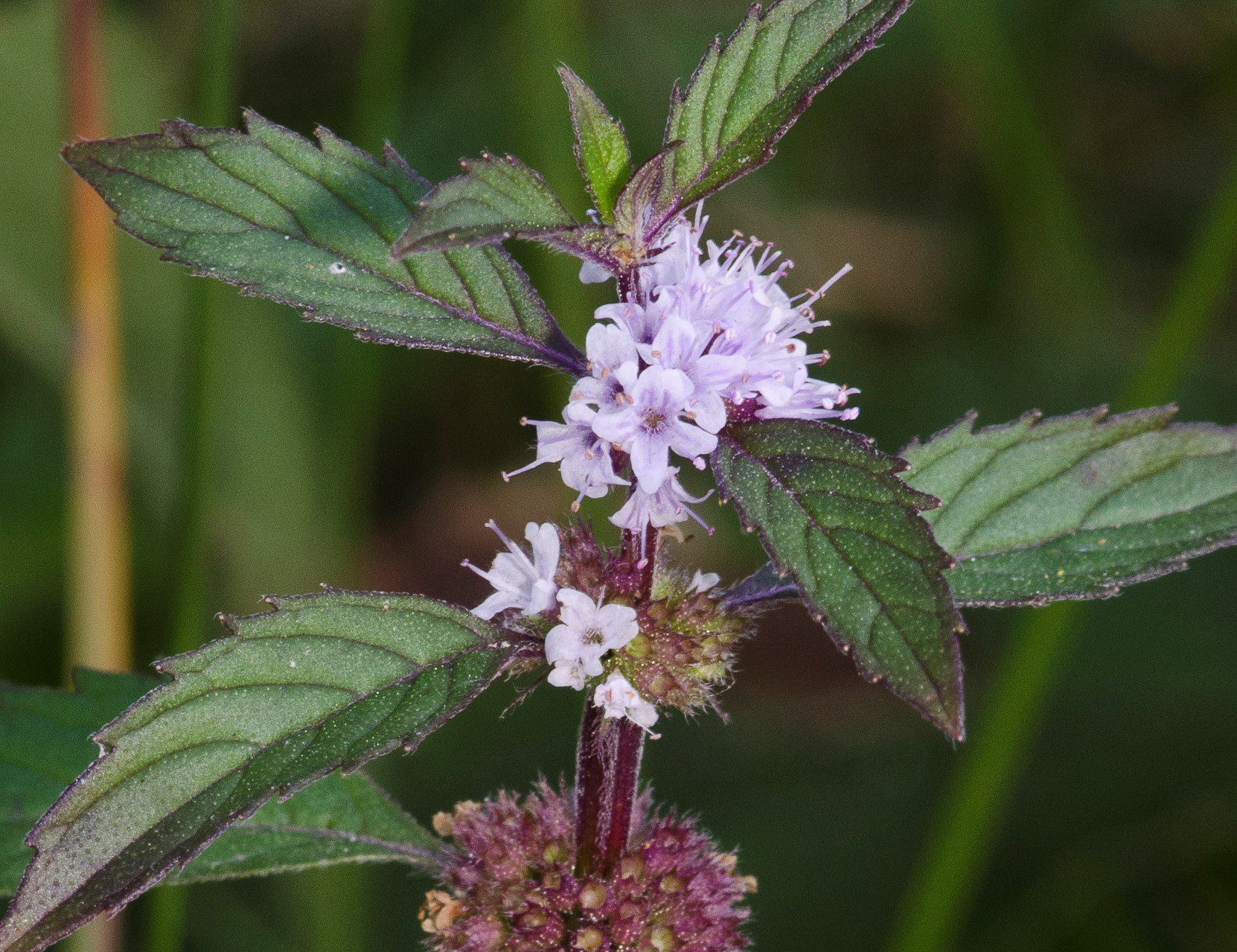 Edible Thing: Wild Mint
Dried, ground mint can be added to a variety of sweet and savoury dished such as cakes, scones, pastas, pestos, etc. Use the fresh herb to make a tasty Canadian mojito!
Harvest: Spring to fall
Location: Low-lying areas, near marshes or swamps, near beaver dams
---
Edible Thing: Wild Ginger
This low, colony-forming perennial grows only 4-8 in. high. Each plant bears a pair of large, velvety, heart-shaped leaves and a solitary flower at ground level, hidden below the leaves. The edible, sought after piece of this plant is the root. It tastes just like the classic stuff, but is a little more woody. Like with many wild edibles, consuming very large quantities can have some negative effects. Test the waters with small doses before consuming this root.
Harvest: Summer
Location: Moist, shaded areas, near hardwoods
---
Edible Thing: Cattail
The core of the stem tastes similar to cucumber and can be eaten raw, boiled, sautéed or fried. When green, flower heads can be steamed or roasted once the stalk and papery outer layer are removed. The pollen can be collected by shaking the flower head into a bag and then sifting the contents to separate out the pollen, and can be used in both savoury and sweet recipes.
Harvest: Spring for flowers and pollen, fall to early spring for roots and shoots
Location: Marshes, lakes, and streams with calm waters
---
Edible Thing: Common Dandelion
Leaves can be eaten fresh in salads, cooked in soups and stews – they're a bitter green, a lot like arugula, endive or radicchio! When roasted in the oven, the roots develop a coffee/cocoa like flavour and when ground are good for making tea or using in baking. Stems can be boiled and used as a substitute for pasta. Flowers can be added to salads or fried as fritters.
Harvest: May to August (flowers become more bitter later in the season)
Location: Disturbed areas, roadsides, lawns and gardens, meadows; Be cautious of foraging around urban landscapes where pesticide may have been sprayed.
---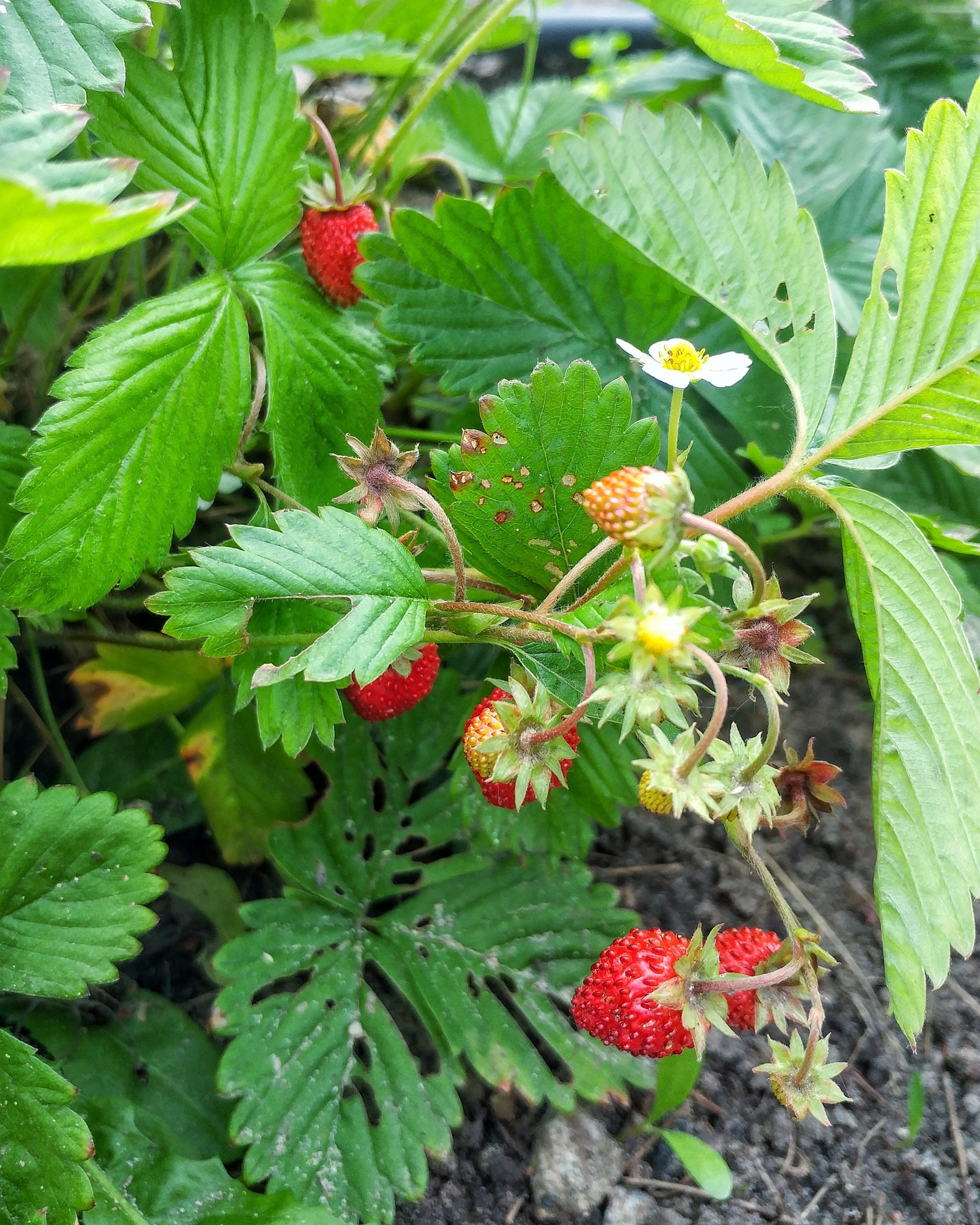 Edible Thing: Woodland Strawberry
Ah, the classic, beautiful summer strawberry. We love eating these freshly-picked, warm and ripe from the sun. Add them to salads, or create a colourful summer salsa.
Harvest: Late spring to early summer
Location: Trails, roadsides, meadows, forest edges, clearings
---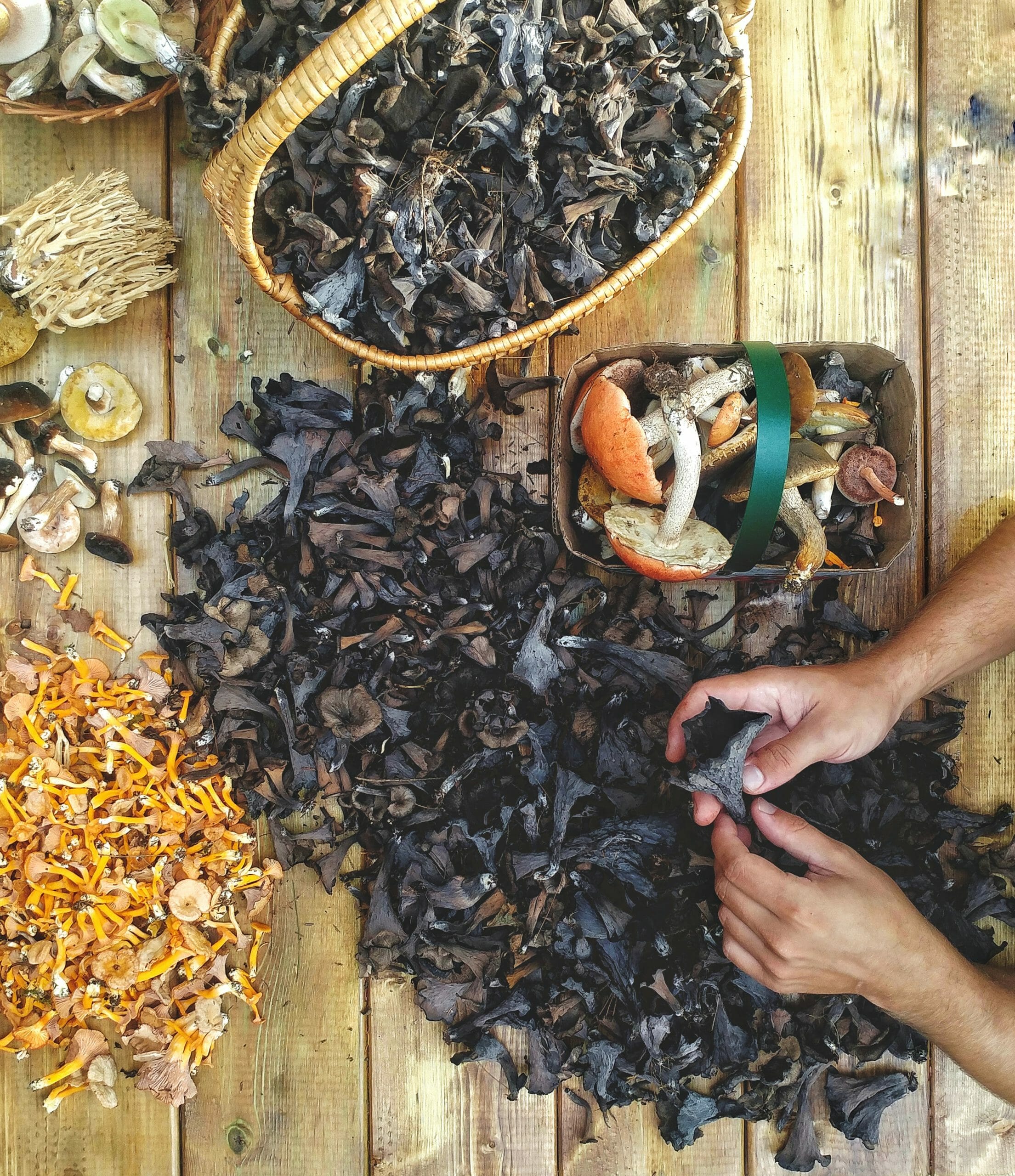 Edible Thing: Black Trumpet Mushrooms
These beautiful mushrooms are some of the hardest to find but the most rewarding. They're great for novice foragers because they don't have any look alikes and hunting them is a challenge. Dry them, grind them and sprinkle them on food all year to add a punch of umami.
Harvest: September to early November
Location: In the woods near oaks and large patches of green moss
---
If hitting the woods to forage your dinner doesn't sound like much fun, look for these wild ingredients on menus at Feast On Certified restaurants like Bruce Wine Bar in Collingwood or Backhouse in Niagara.
Wild foods are part of their sourcing philosophy and often pop-up on their uniquely Canadian plates.