Fierce competition for the top cheese in the country is underway! Last week, cheese experts (how do we qualify?!) tasted and judged 375 varieties of artisan cheese for the
Canadian Cheese Awards
. Presented by
Dairy Farmers of Canada
and Loblaw's, it is the biggest cheese competition in Canada with 80 producers from Newfoundland to British Columbia.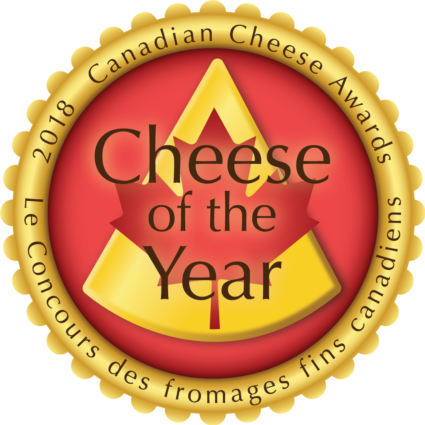 We're talking cow, goat, sheep, even water buffalo – this is the only cheese competition in Canada that is open to all milks used in cheese-making. On
ly pure, natural cheese is allowed to be judged which means you won't find any artificial colours, flavours, preservatives or modified milk ingredients.
Finalists in a whopping 32 categories will be revealed next week, on March 5. From 'Firm Cheese With Holes' to 'Grilling Cheese' categories, we can't wait to see who takes the cake! The cheese-cake, that is…
Winners, including the coveted Canadian Cheese of The Year, will be announced on June 6 at the historic St. Lawrence Market. The awards will serve as a great guide for consumers when tasting and buying Canadian-made cheese.
The celebrations continue on June 7 when the St. Lawrence Market hosts the inaugural Canadian Cheese Expo trade show for industry members & media to get a taste.
Later that night, the doors open for the first-ever Artisan Cheese Night Market for the public to enjoy food & drink, entertainment and oh yeah, all the artisan cheese you could ever want! You better believe we'll brie there.
The Canadian Cheese Awards and its events would not be a success without the organizers of the
The Great Canadian Cheese Festival
, Canada's biggest artisan cheese show hosted annually in Prince Edward County, Ontario. Talk about a gouda partnership! The event will be on hiatus this year due to all their efforts to support the Artisan Cheese Night Market.
---
Looking for more info on Ontario's cow's-milk cheese? Visit our friends at Dairy Farmers of Canada!
---