One of the best parts of our work here at OCTA is hightailing it out of the office in search of charming country roads and the delicious hidden gems they have to offer.  So you can bet that when we were invited to join a tour of the United Counties of Prescott-Russell, nestled between the Ottawa River and Highway 417, we jumped at the offer.  The promise of sampling wine, cheese and beer didn't hurt either!
After touching down in Ottawa, we were met with a warm welcome from the lovely Tourisme Prescott-Russell Tourism (TRPT) team whose enthusiasm and pride for their region was immediately evident and soon became infectious.  As we wound our way out of the nation's capital for the short half hour ride to our first stop, the TRPT team passed out pints of oh so sweet strawberries from nearby Ferme Proulx to their guests.  If only all bus rides were this tasty!

That first stop? Domaine Perrault – a trailblazing winery in Orleans.  Owner Denis Perrault was one of the first to recognize the grape growing potential of the region.  Originally a dairy farmer, Denis planted his first 1,000 vines in 1999 with the help of a viticulture expert at the University of Guelph.  Six years later he added an additional 5,000 vines, giving Domaine Perrault the capacity to produce over 10,000 bottles of wine each year.  As Denis and his staff member Julie shared the history of the winery, they led our group around the property – stopping at their outdoor tent (fast becoming a popular place for destination weddings), at the foot of the grape vines and into the production facility before finishing at their retail space.  Denis' wines aren't available at the LCBO – and they prefer it that way.  It's clear that they love entertaining visitors and providing a personalized education on the winemaking process.

There are very few things that pair better with wine, which made our next stop – the award-winning St. Albert's Cheese – all the more fitting.  If you haven't been to St. Albert's new sprawling grounds yet, you're in for a treat. That treat being some of the freshest, squeakiest (seriously, so squeaky!) curds you'll ever enjoy.  Visitors can also pre-arrange to take a tour of the facility, stop for lunch and Kawartha Dairy ice cream at their restaurant or sample curds to their stomachs' content in their massive retail shop.
Visiting the space is even more impressive when you learn that a devastating fire in 2013 almost shut down the fromagerie forever. We're happy to report this wasn't the case – the new 9,000 square foot store is a gleaming testament to the overwhelming community support and determination of the company to not just rebuild, but to innovate. Today, St. Albert's continues to source their milk from one of the oldest co-ops in the country and has expanded their output three fold.  We'd highly suggest you make your whey to the fromagerie during their popular Festival de la Curd (Aug. 12-16), which draws thousands of cheese lovers eager to taste their curds and enjoy live entertainment.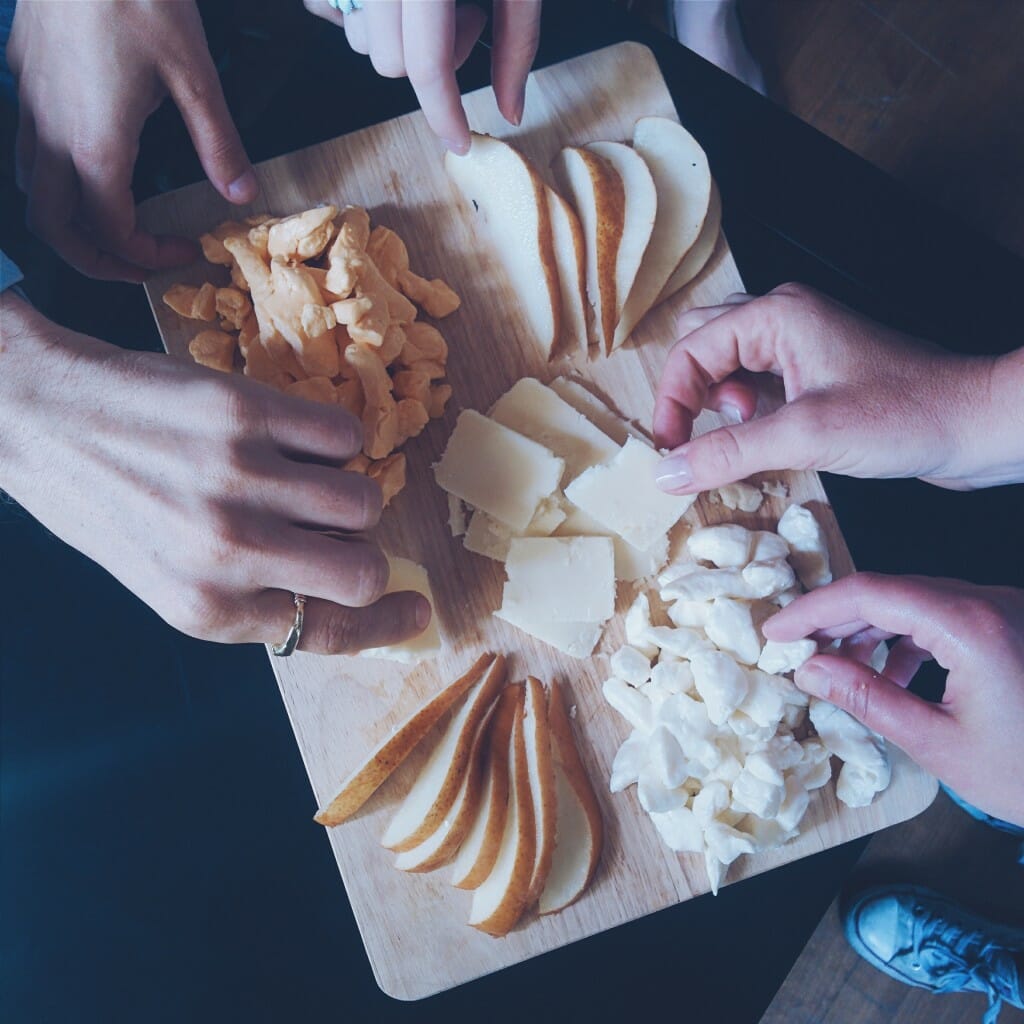 Wine? check. Cheese? check. That meant it was time for beer! Our last stop for the day was Cassel Brewery, whose railroad themed branding is a nod to the history of Casselman and their location alongside the the town's train tracks.  That theme continues right into their names of their beers, which include the Lil' Red Steamer, the Hopper Car IPA and the White Fog.
Our favourite? It was a toss up between their honey brown Golden Rail and their seasonal Railroad Special, a maple rye made entirely using local maple sap.  You can find their beers on tap at over 40 restaurants across the region or plan to stop at the brewery on a Brew Donkey craft brewery tour and take home one of each!
Conveniently located a short distance between both Ottawa and Montreal, the Counties of Prescott-Russell are a unique reflection of both Ontario and Quebec.  There's plenty to draw the urbanite from either location (and much further afield); Prescott-Russell is also home to the beloved Beau's Brewery, Foire Gourmande (nominated for Culinary Event of the Year in 2014), farms and artisanal producers.  We can't wait to make a return visit to try the sheep's milk curds (!) and sheep's milk ice cream (!!!) from La Bergerie des Sables and stay in one of Mariposa Farm's stunning perched cabins while enjoying a leisurely lunch featuring their own raised ducks and geese.
You can learn more about Prescott-Russell's country charms by visiting their website, downloading a Visitor Guide or picking up a copy of the Eastern Ontario Agri-Food Network's Local Food Map. Bon appetit!