New year, new you. Right? Don't let your healthy eating resolutions get you down! Eating right can be delicious — just ask Chef Julia Graham from The Quirky Carrot. She's shared her recipe for a delicious, resolution-friendly wrap.
"At The Quirky Carrot they are passionate about food! Where it comes from, how it is grown, along with the preparation and presentation of the final product. We want to offer you fresh, healthy, REAL food. More then a restaurant, The Quirky Carrot also offers classes! Discover different cuisines and learn valuable skills, all while having fun in an intimate social setting. After all, every great party begins in the kitchen, right? Most classes are hands-on, allowing you to roll up your sleeves and have a more meaningful experience."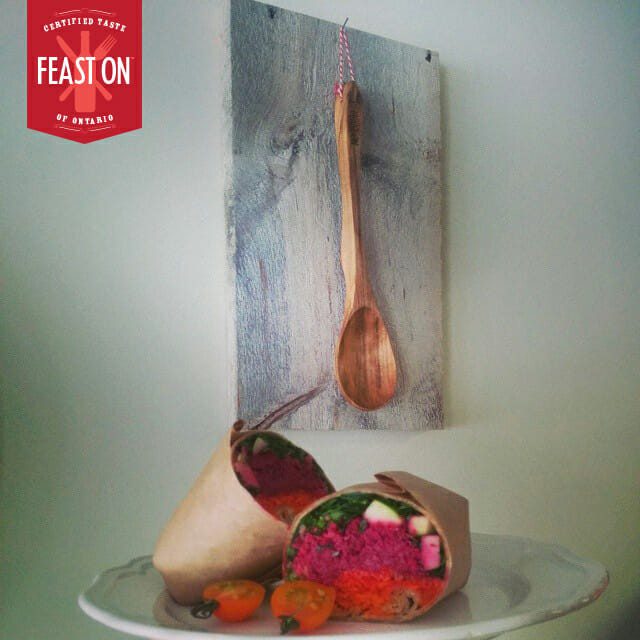 [yumprint-recipe id='21']
---
Did you know? Ontario grown carrots and beets are stored in special silos all winter long, making it possible to preserve the autumn harvest? In the olden days they used root cellars to do the same thing!
---