When looking to grill the perfect steak, it's best to consult the experts. So, when we wanted to up our grill game, we went straight to Meat Maker #4 at VG Meats, Kevin Van Groningen for tips and tricks for the perfect steak.
Turns out, grilling a Very Good steak is more than just a good cut of beef — though that definitely helps! Kevin suggests using a VG tenderness tested bone-in strip loin for a gas grill, about an inch and a half thick is ideal. The most important step for grilling a Very Good Steak? Let it rest for about 7 minutes after it's done before slicing! Patience is key.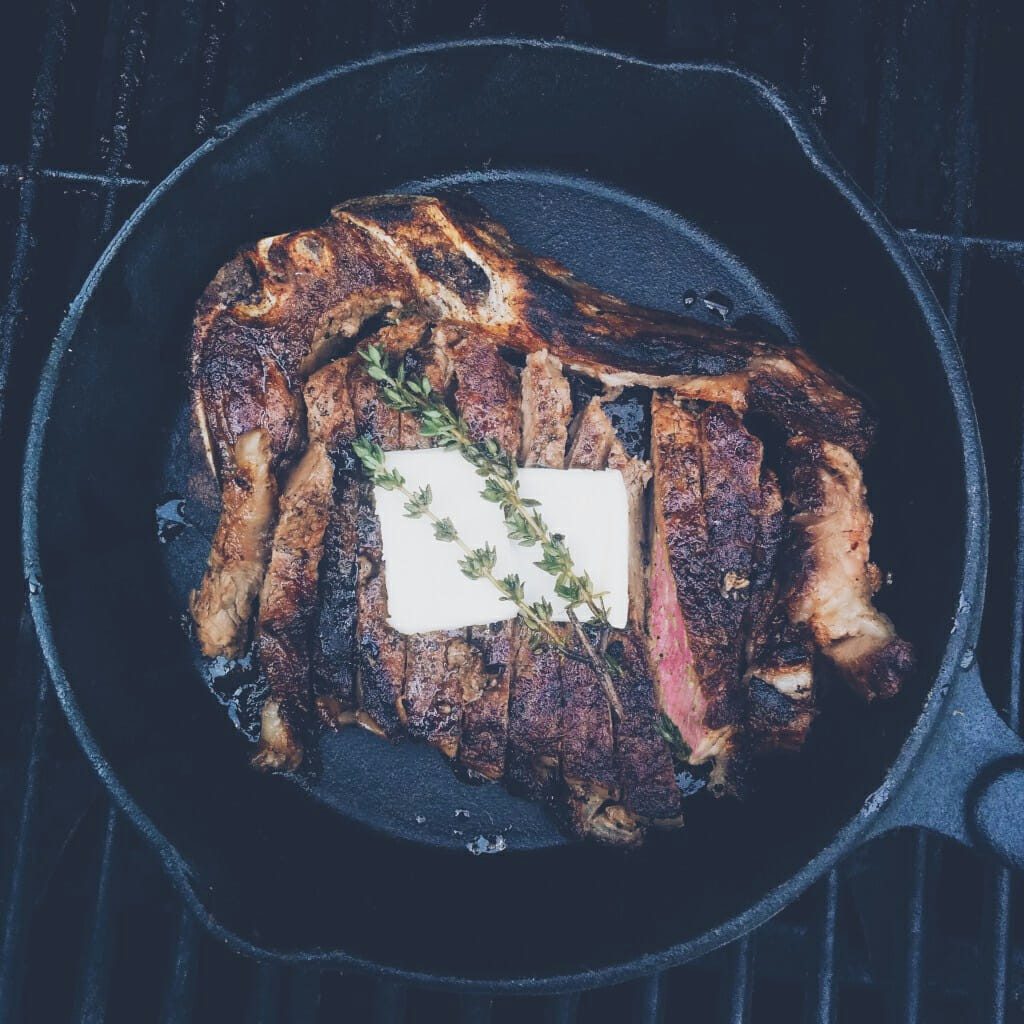 A Very Good Steak
2015-05-19 18:12:20
This is an easy way to grill delicious steak at home for family, friends and those hard-to-please guests! With some salt, grape seed oil and a little horseradish butter at the end, you really can't go wrong.
Ingredients
2 VG Meats Tenderness Tested, Bone-In, Ontario Striploins
2 tbsp Ontario cold pressed canola oil
1 tbsp coarse sea salt
1 tbsp Ontario butter
1 tsp thyme
1 tsp horseradish
Instructions
Preheat grill.
Pat steaks dry with paper towel.
Sprinkle liberally with salt on both side.
Coat meat with cold pressed canola oil.
Sear steaks approximately 3 minutes per side, flipping only once. Remove from heat and let rest for 7 minutes.
Meanwhile, mix horseradish, thyme and butter together in small bowl until smooth.
Once rested, slice steak against the grain into half inch slices. Arrange in a cast iron pan, top with horseradish butter and serve!
Adapted from VG Meats
Adapted from VG Meats
Culinary Tourism Alliance https://ontarioculinary.com/
---
---