READY, SET ROMP! Local Food and Agriculture Highlighted During the Annual Spring Rural Romp in Guelph and surrounding area.
The Taste Real Spring Rural Romp will be held as an in-person event on Saturday, May 28. The free, self-guided farm and food tour creates an opportunity for the public to experience local agriculture up close and learn about food grown and prepared in Wellington County.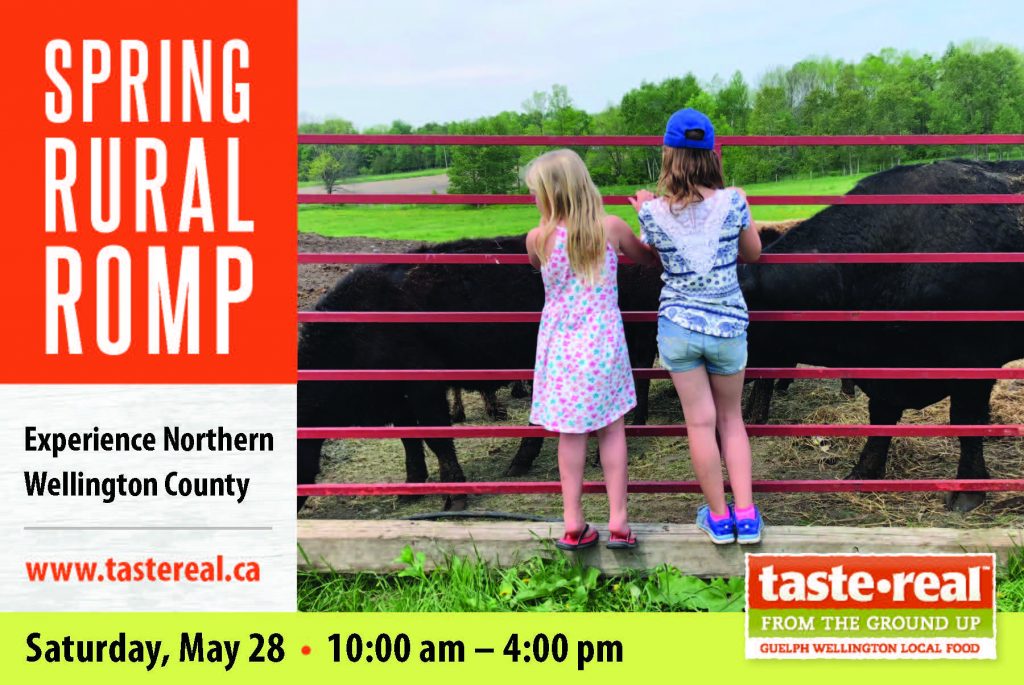 Thirteen locations, including farms, bakeries, plant nurseries, a fibre mill, and a distillery in Mapleton, Minto, and Wellington North are welcoming visitors between 10:00 am to 4:00 pm.
"After two years of running a hybrid campaign, we are excited to welcome the public back to an in-person Rural Romp," said George Bridge, Chair of Wellington County's Economic Development Committee. "The event showcases some of Wellington's outstanding food and farm entrepreneurs and the excellent food that is grown and prepared right here."
Rompers will have the opportunity to meet local farmers, visit farm animals, go on wagon rides, participate in tours and activities, and purchase seedlings, flowers, plants, spring produce, and other local foods.
Many Rural Romp locations will also feature a signature 'Must Taste' item grown or prepared with local ingredients, such as corn tortilla chips or homemade ice cream. Lunch and snacks can be purchased at select Romp stops throughout the day.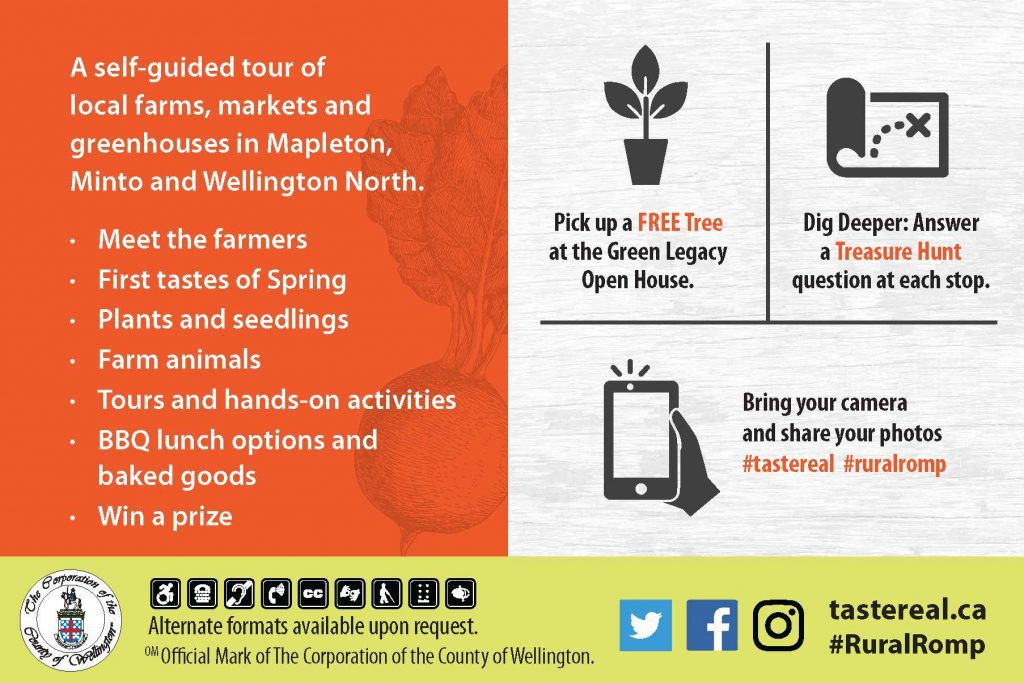 Each Rural Romp location invites the public to 'dig a little deeper' and find out the answer to a unique Treasure Hunt question for a chance to win one of three $100 gift certificates to a local food business.
Rural Romp Maps are available at all participating locations or can be requested from the County's Economic Development Office. For more information, and to view participating locations, visit www.tastereal.ca.
The Fall Rural Romp showcasing Centre and Southern Wellington's farm and food businesses is scheduled for September 24.