The Kawartha Lakes region of south-central Ontario is a nature lover's paradise. Boasting over 250 lakes, five provincial parks and kilometres of hiking trails, the area is a prime specimen of the Ontario outdoors.
Add in a burgeoning local food movement and expanding agritourism industry, and you've got plenty of reasons for a stopover in the picture-perfect Kawartha Lakes.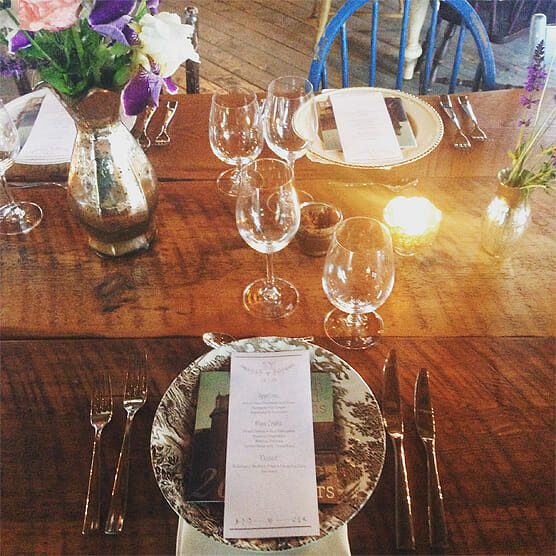 Fabulous seasonal produce, maple syrup, goat cheese, ice cream and high quality local meats are only a fraction of the culinary delights that this region has to offer! Try them all with our top picks for the perfect weekend getaway in Kawartha Lakes:
1. No visit to the Kawartha Lakes area is complete without a trip to the Kawartha Dairy in Bobcaygeon. For nearly 80 years, this famed Ontario landmark has been churning out some of the creamiest, dreamiest ice cream around (seriously, summer cottage weekends were made for this stuff)! With eight locations in Ontario, you can easily get your fix, but the Bobcaygeon spot is the real deal: it's the official headquarters and central production plant, complete with a retail store. Open at 9 a.m. most days of the year, it's never to early for a scoop of Moose Tracks or Raspberry Ripple!
2. Next, stop by the Lindsay Farmers' Market for some fresh, from scratch baking and seasonal produce. You might want to check out the locally made arts and crafts too! They're open from 7 a.m. to 1 p.m. Saturdays from May to October.
3. Be sure to work a visit to picturesque South Pond Farms in Bethany into your itinerary. With their beautiful acreage, culinary workshops and heritage (don't forget licensed!) barn, they're a popular spot. Check out their website in advance to see what's on when you're in town. For the ultimate getaway experience, treat yourself to a night in Ballyduff Cottage to unplug and unwind. Even better, you can pre-order a South Pond specialty food hamper to keep cravings at bay.
4. On your second day, pay a visit to The Old Tin House Flower and Herb Farm. Pick up a fresh cut bouquet (or pick your own!), introduce yourself to specialty herbs like sorrel and nepitella or try their mixed salad greens sprinkled with edible flowers.
5. If you're feeling a little tuckered out after your Kawartha Lakes explorations, rest your bones over a locally produced beverage. Kawartha Country Wines in Buckhorn offer tastings with cheese pairings and also sell ciders, balsamic vinegars, preserves and wine jellies. If you're more of a hop head, stop by Smithworks Brewing Company in Peterborough for a brew to please every palate.
To find out more about what the Kawartha Lakes offers, visit explorekawarthalakes.com.