Beaver Valley, with it's lush outcrops of woodland, rows upon rows of apple trees and smattering of lakes, might just be one of our favorite regions in Ontario… especially in the fall.
Carving it's way from Flesherton along the Beaver River to the coasts of Georgian Bay in Thornbury, the Beaver Valley is one of the province's best preserved hardwood swamp ecosystems. It's also speckled with tiny towns overflowing with artists, sewn together by breweries, cideries and even a winery or two.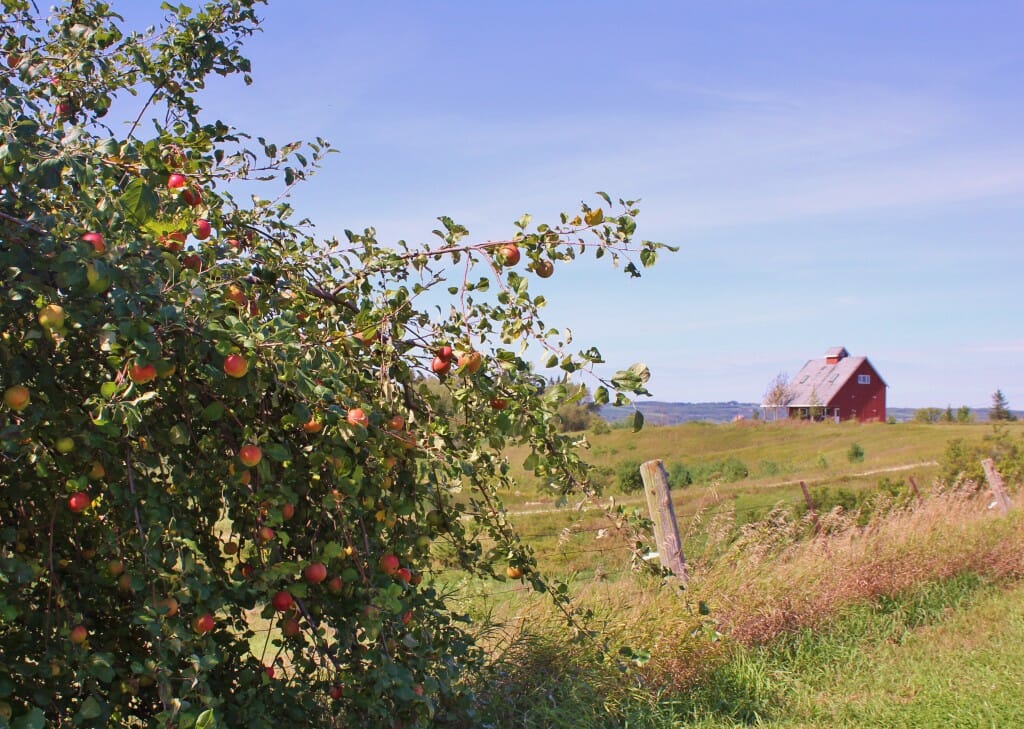 There are so many perfect weekends to be had in this sleepy part of the province. Once the fall colours arrive especially! Here's what one of them might look like:
1. If you ask us, nothing beats breakfast pie. Stop into the Thornbury Bakery for a slice of the areas famous apple pie and a cup of coffee before venturing out onto the roads. This is, after all, the home of The Apple Pie Trail.
2. The roads in Grey County are perfect for cycling — good pavements and just the right amount of curves. If you're up for it, we highly suggest hitting the pavement on two wheels instead of four! Cycling or not, you'll want to stop into the Ravenna Country Market at the four-way stop in Ravenna. The owner, Roy bakes a mean buttertart, but also churns out the County's best kept secret: Meredith's Ginger Slushies!
3. Stop into Georgian Hills Vineyards for a tour with Joel. Let him walk you through the rows of cold-tolerant grapes planted in the area seven years ago then taste their newest release: Viva Vidal! Sparkling. It's light, refreshing, almost colourless. What it lacks in colour it makes up in flavour.
4. For lunch, there's no better spot than The Cheese Gallery in downtown Thornbury. Grab yourself a seat and the counter and enjoy an ooey gooey grilled cheese off the rotating menu.
5. In the afternoon, spend sometime picking apples at The Farmer's Pantry or head to The Scenic Caves for a hike up the Escarpment. For the best view, we suggest making your way to the zipline tower.
6. For dinner, make a reservation at Bruce Wine Bar. Get the Tartare, at least one pizza (we love the housemade pepperoni!) and one of their newly minted cocktails. We're digging The Viper — a mix of Ontario Golden Beet Shrub, Tequila, Chartreuse, & Orange Juniper Bitters.
---
Looking for a place to stay? There's always the Westin in The Village at Blue Mountain, but those of you looking to really immerse yourselves in the fall colours might want to consider camping at Craigleith Provincial Park! This Ontario Park is right on Georgian Bay and boasts a slew of outdoor cooking and camping facilities.
---
---