In our humble, chicken-obsessed opinion, the best fried chicken in Toronto beats the big box chains – every single time. From sandwiches to waffles to super hot, all our favorite iterations of this Southern staple are a little different, but they're all finger lickin' great.
---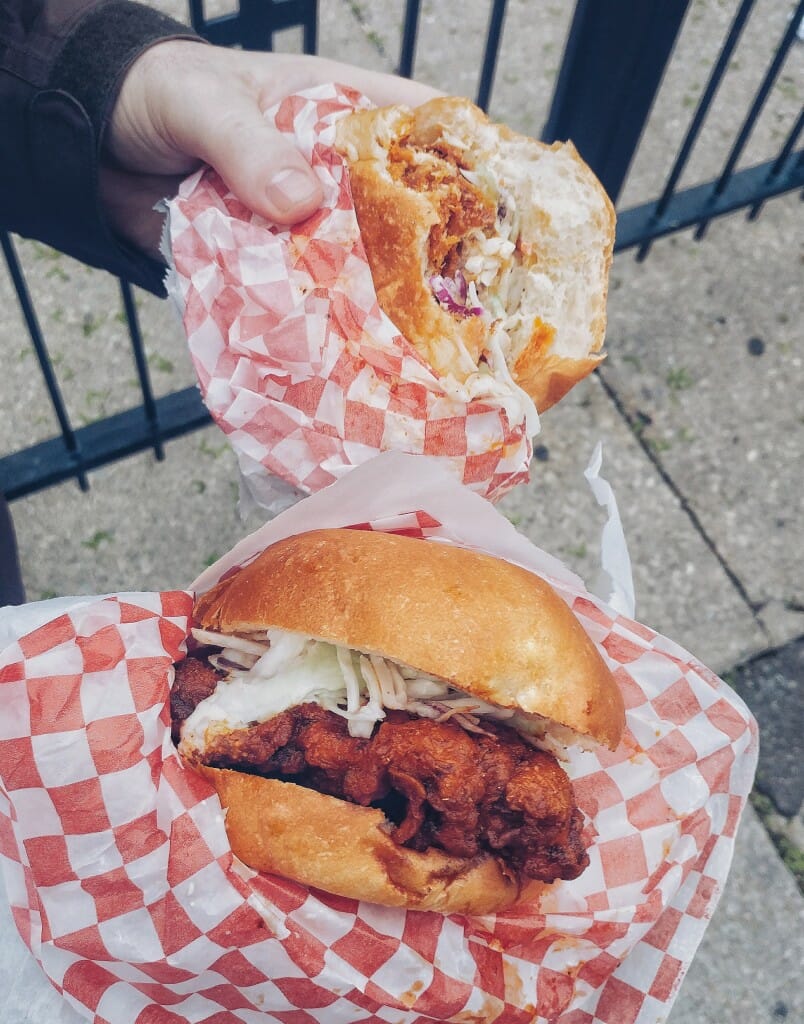 PG Clucks
610 College Street, Toronto     
facebook.com/pgclucks
The Nashville Hot sandwich at this Little Italy chicken shop is well worth the line-up. It's brined for 30 hours, dredged in their secret spices, tossed in spicy sauce and served with house made pickles on top. It might just be fried chicken sandwich perfection. Hot tip: If you wanna skip the line AND enjoy a craft pint, head to Birreria Volo next door.
---
Belfast Love Public House
548 King Street West, Toronto     
donnellygroup.ca/belfast-love
Chicken and waffles. Waffles and chicken. It's a match made in fried chicken lovers heaven. At Belfast Love, they serve this classic combo with stewed seasonal berries and lace their waffle with cheese. You read that right, cheese! BONUS: They're Feast On Certified, so you know they're supporting Ontario farmers.
---
BEAST
96 Tecumseth Street, Toronto     
thebeastrestaurant.com
Whoever thought of serving fried chicken for brunch was a very smart human. The Bruce Leroy breakfast sandwich at Beast would make them proud. It's a crispy fried, juicy thigh topped with house made kimchi, kewpie mayo and a fried egg, for good measure. Roar.
---
MONGA Fried Chicken
692 Yonge Street, Toronto     
mongacanada.com
For fried chicken purists who shun the need for a bun, the Taiwanese, thick-cut, fried chicken at Monga is a sure thing. They've got franchise up for grabs, so be on the look out for more locations of this quirky spot soon!
---
PORCHETTA + CO
Four locations across Toronto     
porchettaco.com
With four Toronto locations slinging sandwiches, you're never far from one of these monstrous beauties. We usually opt for whatever creation is on special and stuff plenty of napkins in our pockets. Don't skimp on the housemade hot peppers.
---
Fried chicken in the ultimate comfort food. Want more Toronto comfort food? Check this out.