Things are heating up in Grey County – literally! With summer on the horizon, a slew of delicious new experiences have popped-up and they're well worth a road trip.
Here's a a look at what's new in Apple Country… just in time for Ciderfest, happening this weekend along the Apple Pie Trail.
---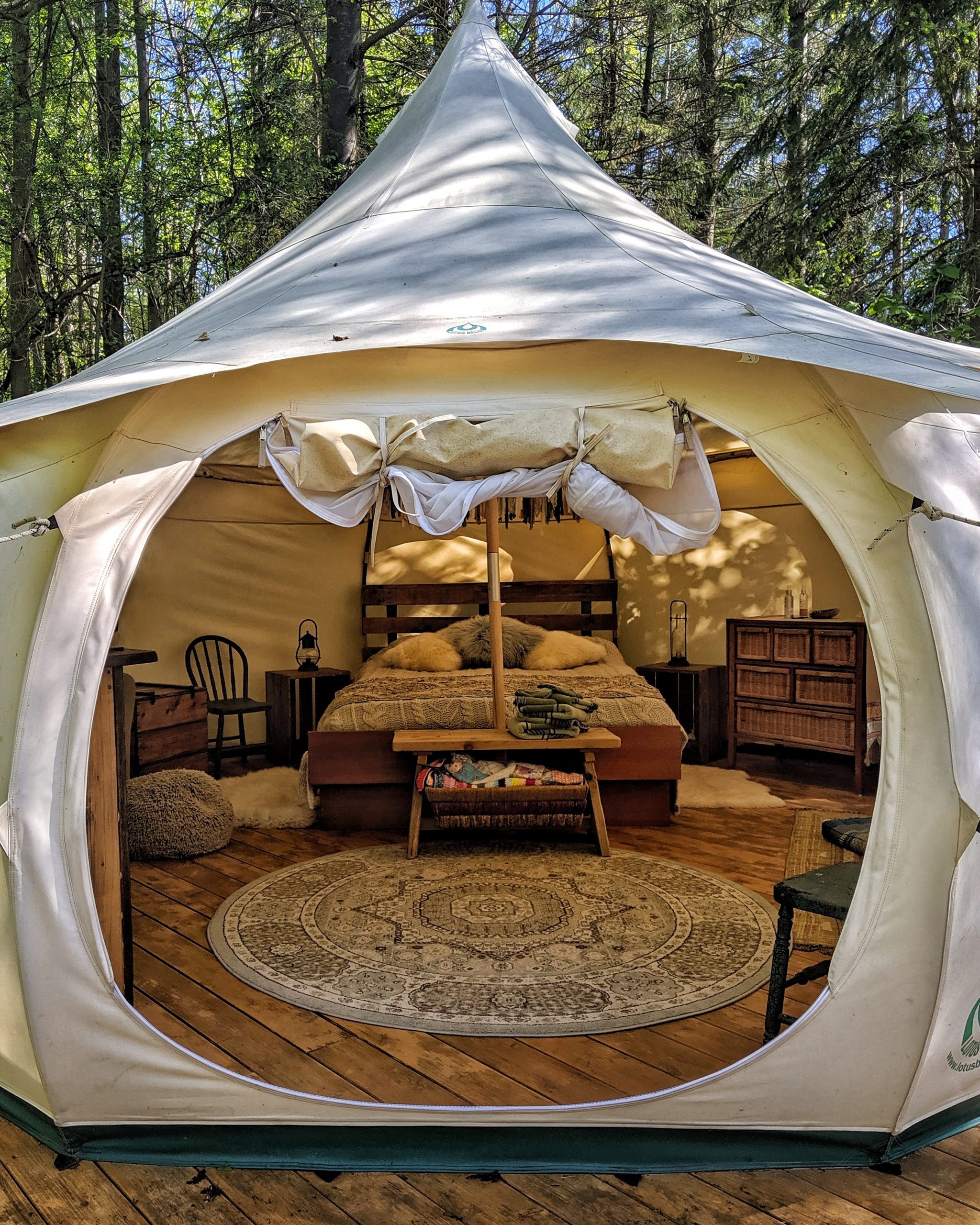 Woodland Glamping Retreat by OpalWing
245606 22nd Sideroad, Meaford    airbnb.ca
Naomi Assenheim, who also runs one of the area's most beautiful jewelry shops – OpalWing – opened this new glamping option near Meaford. It's designed to for camping without compromising the comforts of everyday life.
---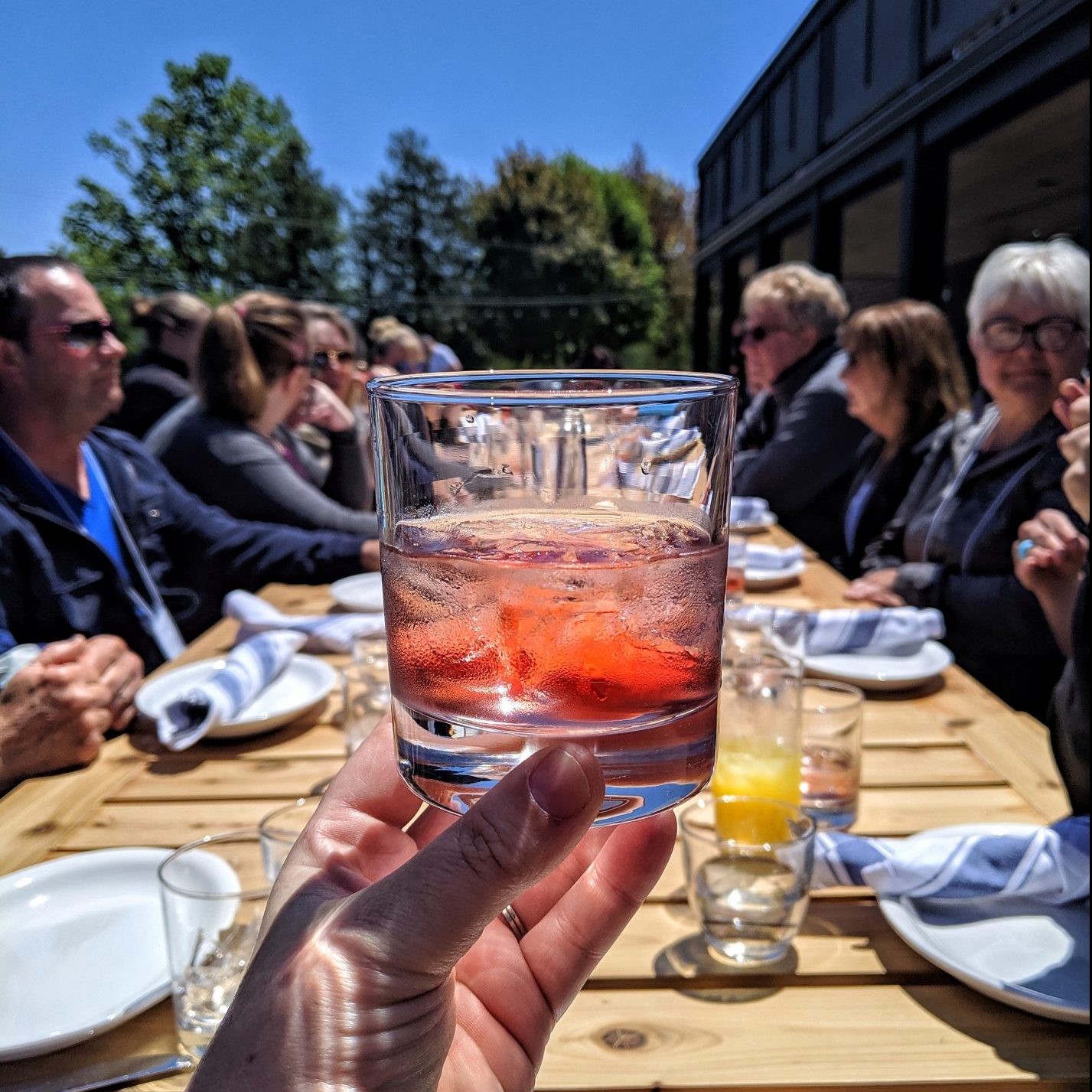 Blueberry Elderflower Cider by Thornbury Cider
90 King Street East, Thornbury     thornburycraft.com
There have been a lot of amazing changes since the last time we visited Thornbury Cider Village – the two most important one's are the ciderhouse exclusive varieties! New for summer 2019: an Elderflower Blueberry Cider and, wait for it – a Rosé Cider made with a hint of wine!<
---
Axed Throwing Club
2-16 Bruce St N, Thornbury     axedthrowing.com
Once only a mobile operation, Axed now has a permanent location in Thornbury. Not only do they provide a serious outlet for fun, but they've got one of the best beer lists in the area. It's tall cans only, but bonus points for providing a serious cool can crusher for guests to crush their own cans. One more way to let it all out at Axed!
---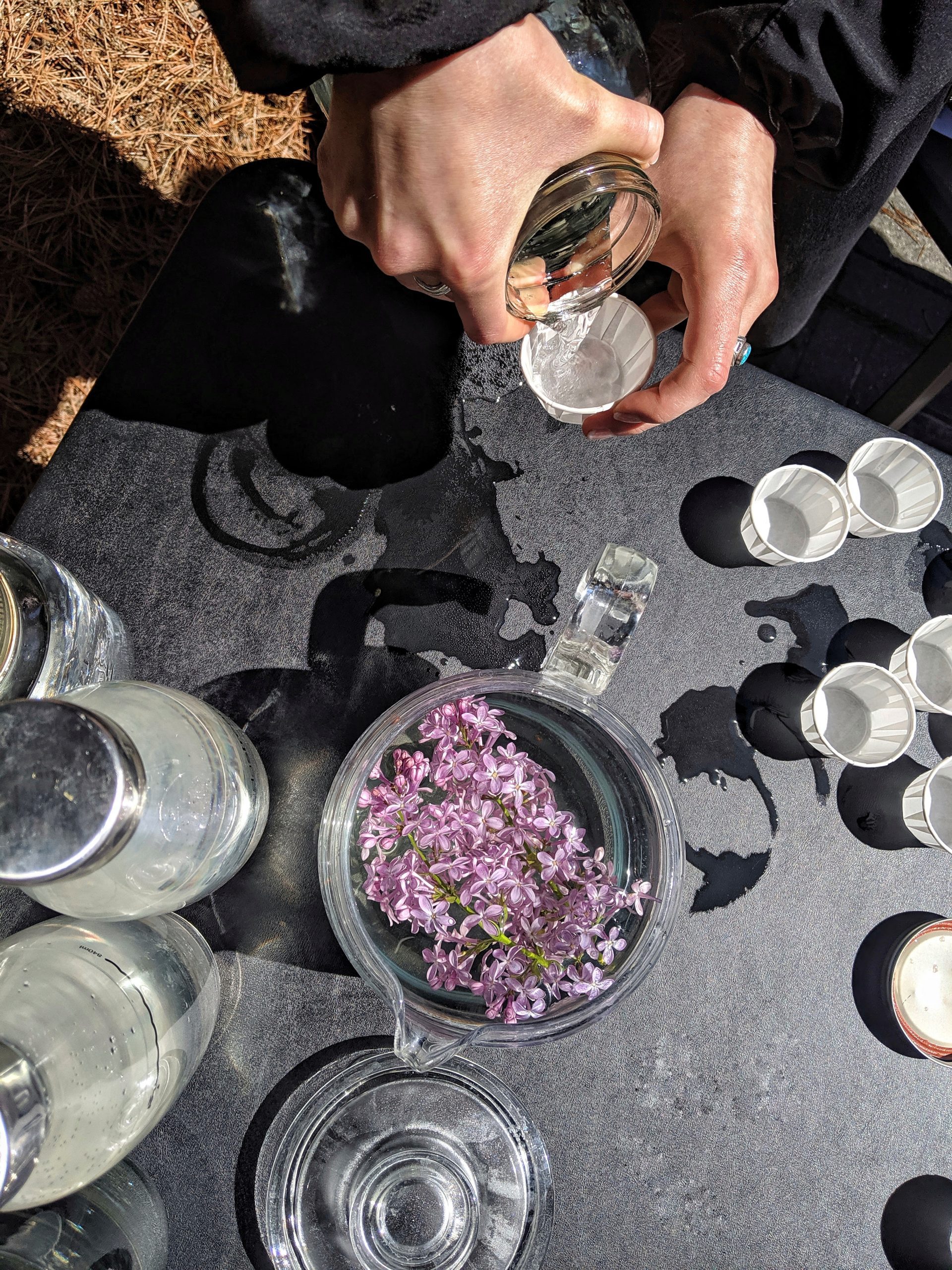 Rocky Shores Health & Wellness Hub
3-16 Bruce Street North, Thornbury     rockyshores.ca
Foragers take note: there's a new place for all things wild in Thornbury! From foraged teas to lilac water to dandelion ice cream, this wellness hub has what you're looking for. Groups can book local 'weed walks' to learn how to forage for themselves too!
---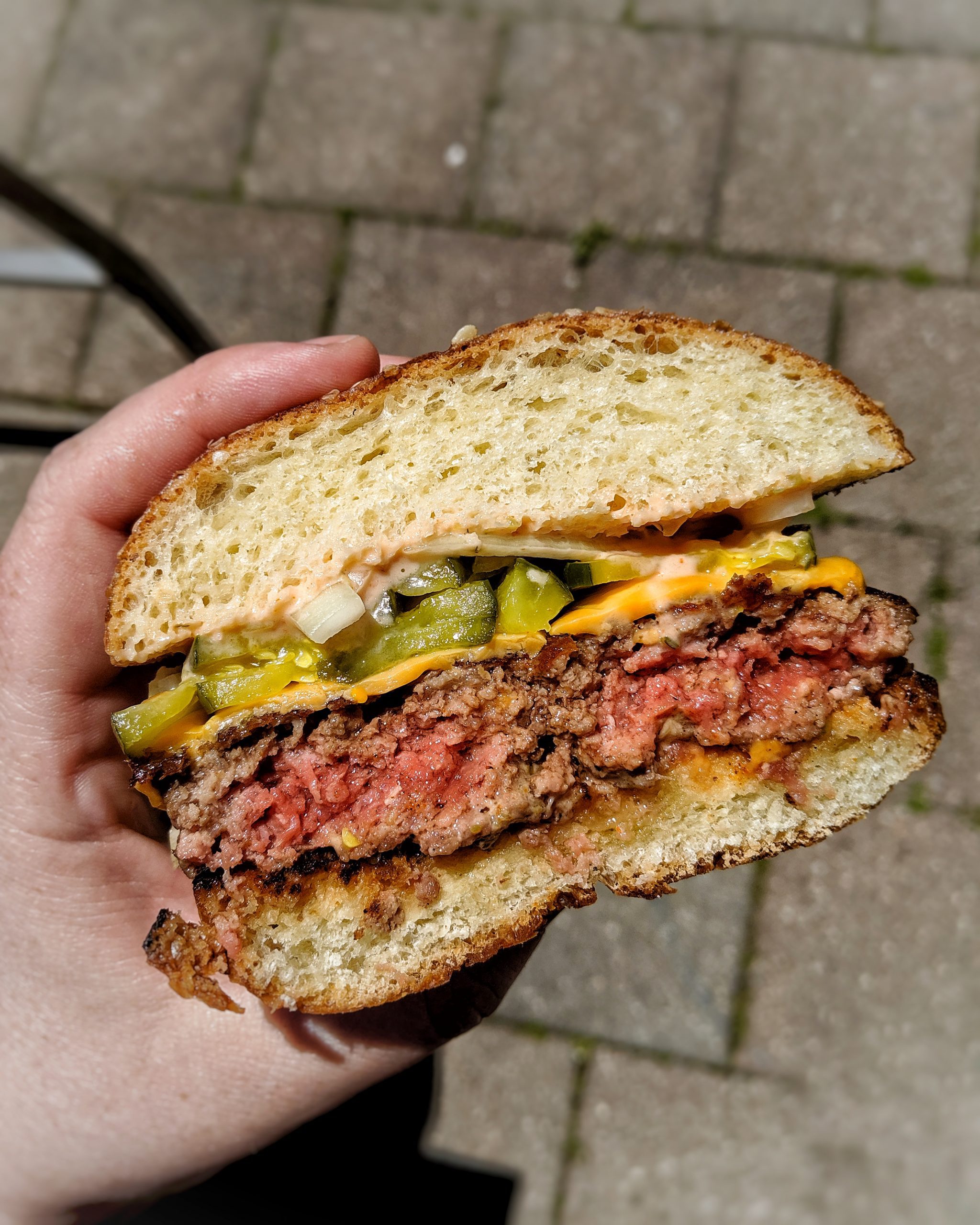 The Grey
5 Harbour St, Thornbury     thegreythornbury.com
This newly opened spot takes the prize for the best patio (and patio snacks!) in the area. The menu features classic with a local twist like steak tartare, deviled eggs, seared lake trout and of course, extra crispy fries.
---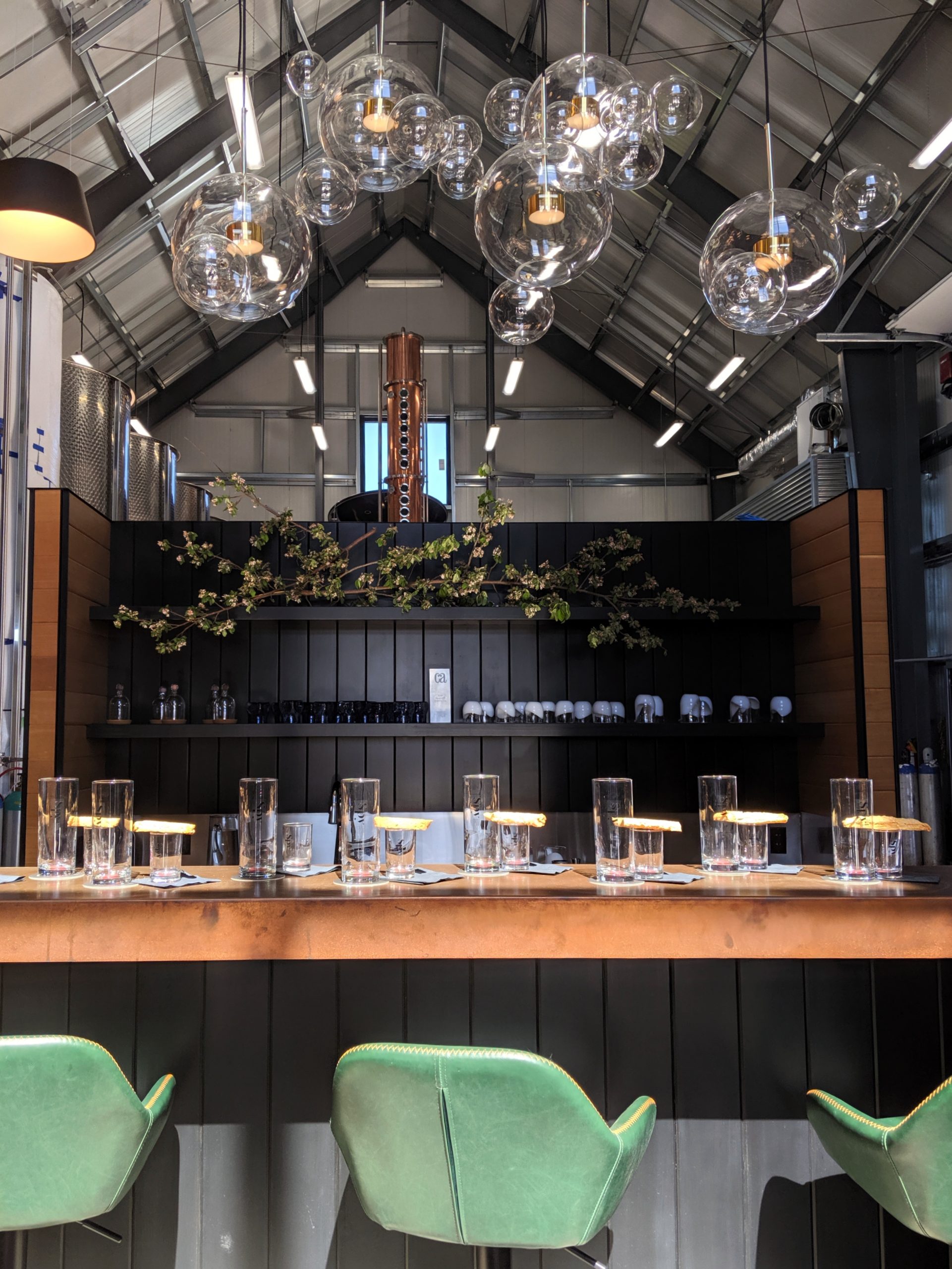 SPY Cider House + Distillery
OPENING SOON     spydistillery.com
This beautiful tasting room is opening in the comings months, but their signature cider – Golden Eye – is already available at local stores. Once open, you'll be able to get seasonal snacks and flights of their apple eau-de-vie when you visit. Add this one to your bucketlist!
---
Head over to Grey's destination profile to explore more!