Toronto, ON — The Culinary Tourism Alliance has announced the finalists for the 2019 Culinary Tourism Awards.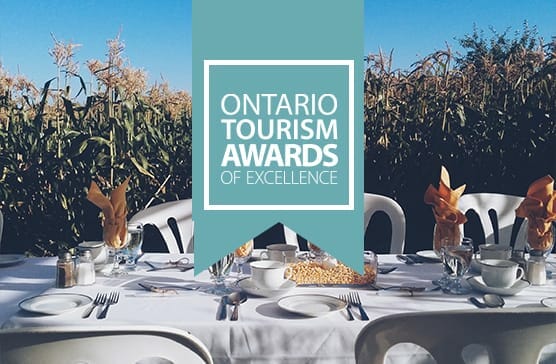 As a category of the Ontario Tourism Awards of Excellence, these awards recognize tourism industry successes by honouring organizations and individuals who have made significant contributions to tourism in the province.
"We're really proud of this year's finalists. There is such a wide variety of experiences and regions nominated – our panel of judges had their work cut out for them!" said Agatha Podgorski, Director, Community Engagement – who oversees the awards. "We can't wait to announce who won at the Ontario Tourism Awards in Grey County next month."
---
The finalists for the Culinary Tourism Awards are:
LEADERSHIP
This award recognizes Ontario organizations who have or are working on developing a destination through investment in food, drink and/or agri-tourism.
EXPERIENCE
This award recognizes an Ontario-based business that offers an exceptional food and drink experience for locals and travellers alike.
EVENT OF THE YEAR
This award recognizes an Ontario-based festival or event that demonstrates its commitment to showcasing local food and drink as an authentic expression of Ontario.
---
Winners will be announced on October 29th, 2019 during the Ontario Tourism Awards of Excellence Gala in Blue Mountain Village.