Everyone knows that the best parties always end in the kitchen. With our series, Kitchen Party, we're sitting down with Feast On Chefs, brewers and restaurateurs to get to know them, and the local foods that inspire them, a little better.
---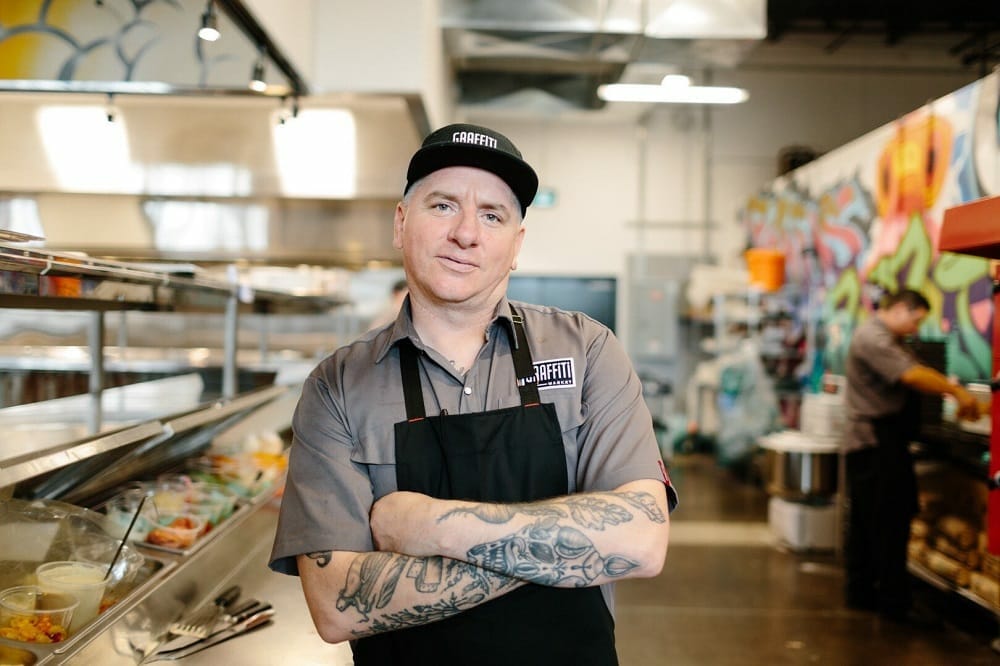 Brian McCourt
Graffiti Market
Kitchener, ON
---
What is your favourite seasonal ingredient?
There are so many amazing local options in the summer. From ramps to morels, to chicken of the woods and heirloom tomatoes. There is nothing like a piece of freshly grilled sourdough on the wood charcoal, with a slice of tomato fresh from the garden, a little sea salt, freshly cracked pepper, local buffalo mozzarella, basil and cold pressed virgin canola. This is summer heaven.
What's your drink of choice?
Brunello di montalcino
Most underrated ingredient?
Lentils. Canada is one of the words largest producers of lentils and the largest exporter in the world. I don't think a lot of people understand that. You can use them in soups, curries, salads, or with a nice piece of seared lake fish, the possibilities are endless.
Favourite restaurant?
This is an extremely tough question since there are so many amazing restaurants and chefs. The most recent restaurant that sticks out to me is Maison Publique in Montreal. Amazing food with a unique atmosphere.
What's the best part of working with Ontario food and drink?
Working with local farmers and the relationships gained from that. Knowing where your food comes from and how it's raised is so important to me. Ontario has fantastic farms, and getting to work with them daily is something special.
Why is Feast On important to you and your restaurant?
Feast On is all about community to me, and connecting us with local purveyors and farmers. It pushes us to get out and connect with what's around us. It gets us supporting the farmers and getting their amazing products out to the public. The relationships we build with our famers turns into friendships that could last a life time.
Fill in the blank:"If I entered a competitive eating contest, I'd definitely win if the item
was _______."
Pizza.
What does your 'Perfect Weekend' in Kitchener look like?
Sleeping in with my wife and then a day trip to the farmers market. Maybe followed up by record shopping at Encore Records, a trip to Four Quarters Butcher Shop, and a nice walk with our dog around our small community. Then making dinner with my wife from the ingredients we got at our local markets. Later in the day, watching Football at the Malt, grabbing drinks at Barley Public House with the lads, or listening to some live music at The Rich Uncle Tavern.
---