Everyone knows that the best parties always end in the kitchen. With our series Kitchen Party, we're sitting down with Feast ON Chefs to get to know them, and the local foods that inspire them, a little better.
---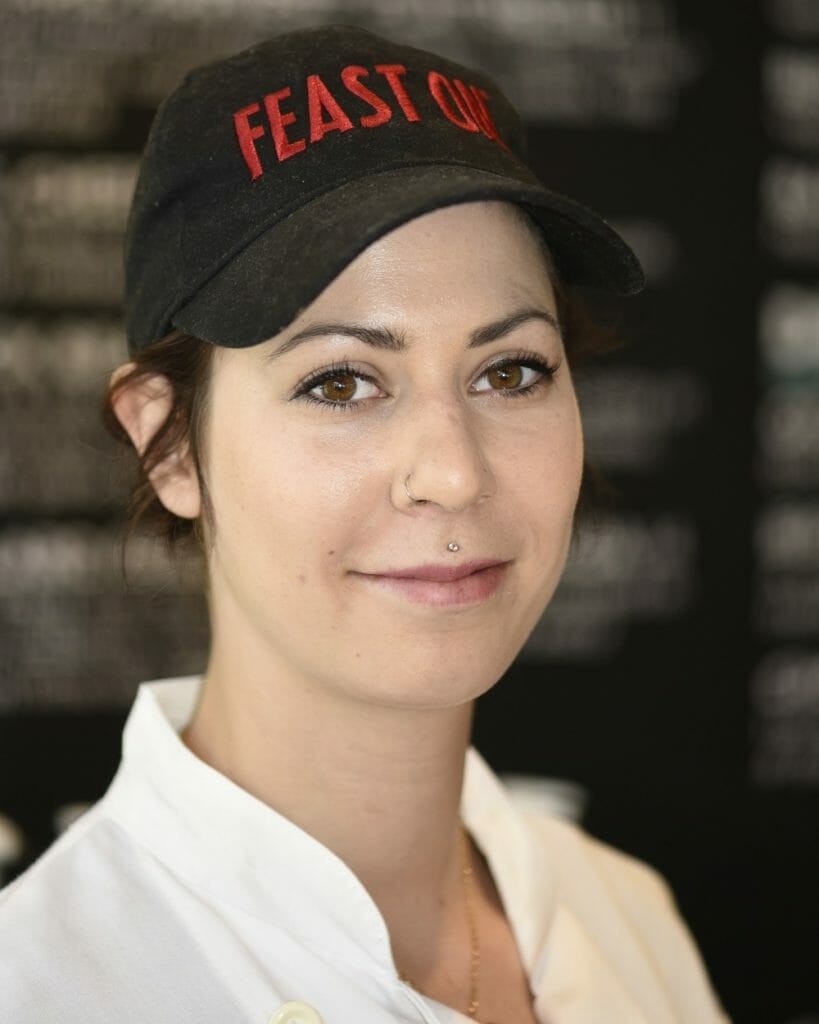 Devon Dattilo
Paintbox Catering + Bistro
Toronto, Ontario
Check out their Feast On profile here!
---
What's your favourite seasonal ingredient?
I'm going to go with fiddleheads… they're only available for such short period of time; so underrated; so "Springy"
What's your drink of choice?
Coca Cola – It's bad for you like drinking battery acid but is perfect, has perfect acidity.
Most underrated ingredient?
Cloves. The tiniest amount in anything gives that certain "je ne sais quoi"
Favourite restaurant?
Paintbox! There's a restaurant my family loves and call simply the Mulcaster Street Restaurant (not it's real name) in Barrie. It's run by a Sicilian family. So simple so good so cute!
Fill in the blank: "If I entered a competitive eating contest, I'd definitely win if the item was _______".
Any type of dessert.
What does your 'Perfect Weekend' in Toronto look like?
Hanging out by the lake with my dogs.
What's the best part of working with Ontario food and drink?
Supporting the local agricultural economy and workers and industry. Not only that but it tastes better!
Why is Feast On important to you and your restaurant?
To help be a driving force behind a change for everyone to be more conscious of what they're eating and where ingredients come from.
---