Funny things happen when you start exploring the rural roads and small towns of Lincoln in the fall. Time feels like it slows down. Strangers suddenly seem friendlier. Food tastes so fresh. The brightly coloured trees lining the Niagara Escarpment and rolling vineyard views make you forget about checking your phone.
If that sounds like the recipe for a perfect getaway, the friendly communities of  Lincoln are calling you this fall. This more rural area of Niagara is home to dozens of wineries, endless acres of fields and orchards, heritage sites and an amazing collection of parks and trails that showcase the area's stunning location between the Niagara Escarpment and Lake Ontario. Here are just a few of the reasons you'll want to linger a little longer in Lincoln.

---
With a name that is prone to make a few giggle, this spectacular and scenic spot encourages visitors to explore nature, conservation and culture in the small Balls Falls settlement. Named after the Ball family, this 19th century hamlet features the original Ball home, an operating flour mill, a lime kiln, a church, black smith shop, carriage shed and more. Head over to the Balls Falls Centre for Conservation and explore interactive exhibits that focus on nature and conservation in the state-of-the-art LEED Gold certified building.
Cave Springs Conservation is a geographical gem that will encourage explorers to seek the hidden ice caves and rock outcrops along the Niagara Escarpment. Spot wildlife and wildflowers in this whimsical wooded area overlooking Lake Ontario. This is not just any conservation area – according to cultural folklore, "the fountain of youth," an unexplainable underground lake, mysterious rock carvings and more call Cave Springs Conservation home.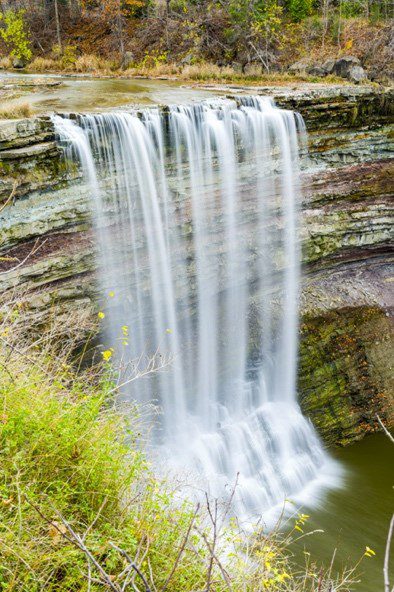 If you are anything like our locals; you love a great 'stick to your ribs', comforting meal in fall. After a long day of hiking and exploring the trails in Lincoln- you are going to be in need of a delicious meal to recuperate. You  can guarantee that Chef Clayton and his team will always have the very best of what Lincoln has to offer on their menu and know that every single dish is made with love and care.
What's even better than Vineland Estate's killer patio views? The restaurant's seasonal menu releases of course! Thanks to their long-standing commitment with local farmer; Vineland's culinary team sources the very best local fruit and produce to make their seasonal menus sing. We highly recommend one of their estate-made gelatos and sorbets as the perfect way to wrap up your meal on a Lincoln inspired sweet note.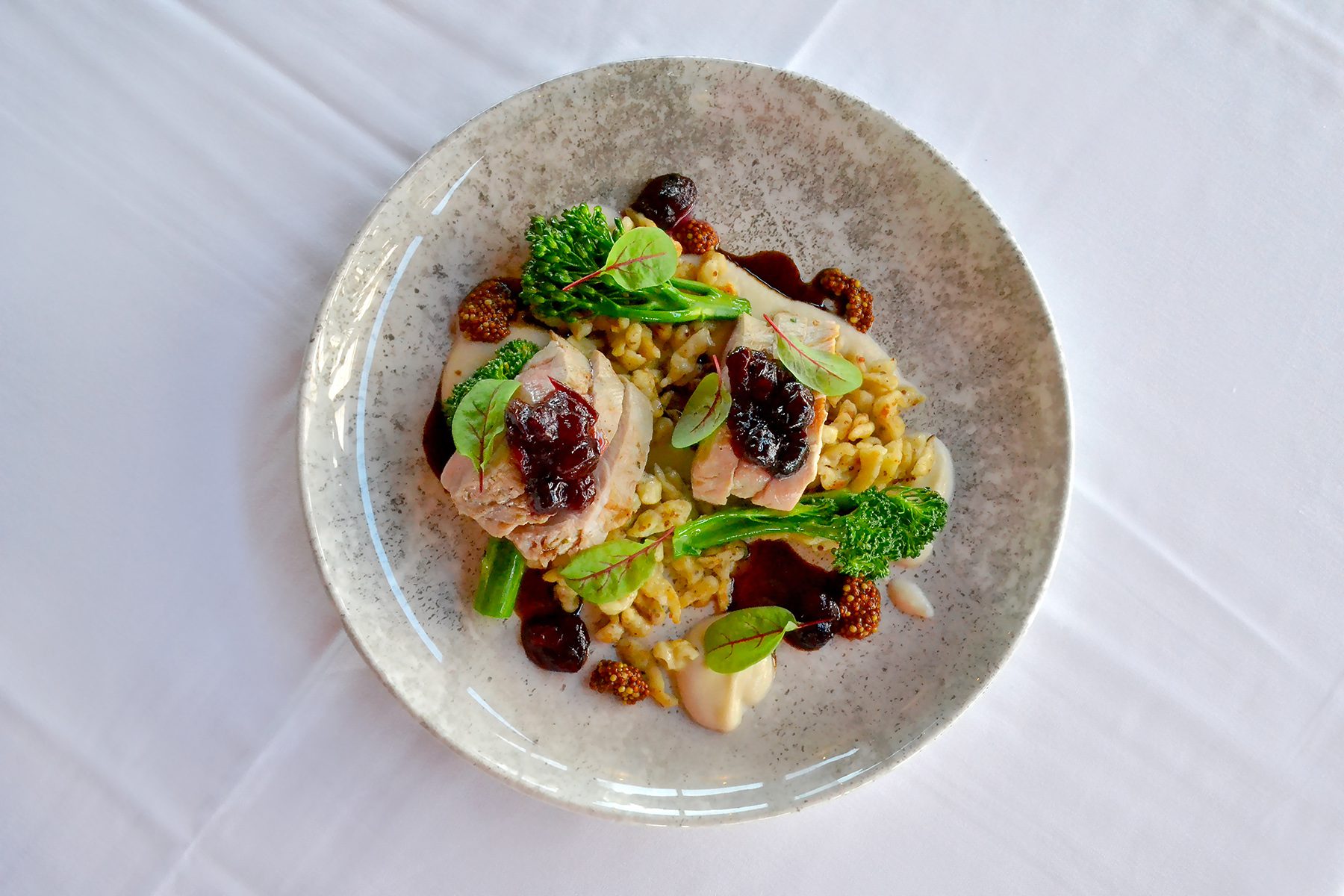 This fall, Good Earth brings back its beloved cooking classes with a 2020 twist. Bring Your Own Bubble Cooking Classes allow groups of up to eight people to enjoy the fun of a Good Earth class in a safe and socially distanced way. A collection of some of Niagara's best chefs is on board to host the two-hour classes that include a generous serving of wine, laughter, a themed menu, as well as recipes, tips and tricks to reproduce the meal at home.
---