Swing into the Blue Dog Café for a hot or cold brew and a baked good, including gluten free cookies and squares. Head to the nearby trail access and take a walk along the Gordon Glaves Memorial Pathway, a peaceful 6 km trail that offers tranquil views of the Grand River. Feel at peace while appreciating a variety of wildflowers and engage in some excellent birdwatching opportunities.

Pick up lunch to-go at Healthy Rabbit, a delicious spot to fuel your body with healthy foods that can accommodate a range of dietary needs. Healthy Rabbit promotes healthy, holistic and sustainable lifestyles with their fresh and colourful menu. Plus you can also shop their quality, zero-waste products that include bulk dried produce, loose leaf teas and more.
Take a short trip over the Lorne Bridge and enjoy your lunch at a comfortable spot under the mature trees of Lorne Park. Take advantage of the picture perfect flower displays for memorable photos at Brantford's top horticultural park.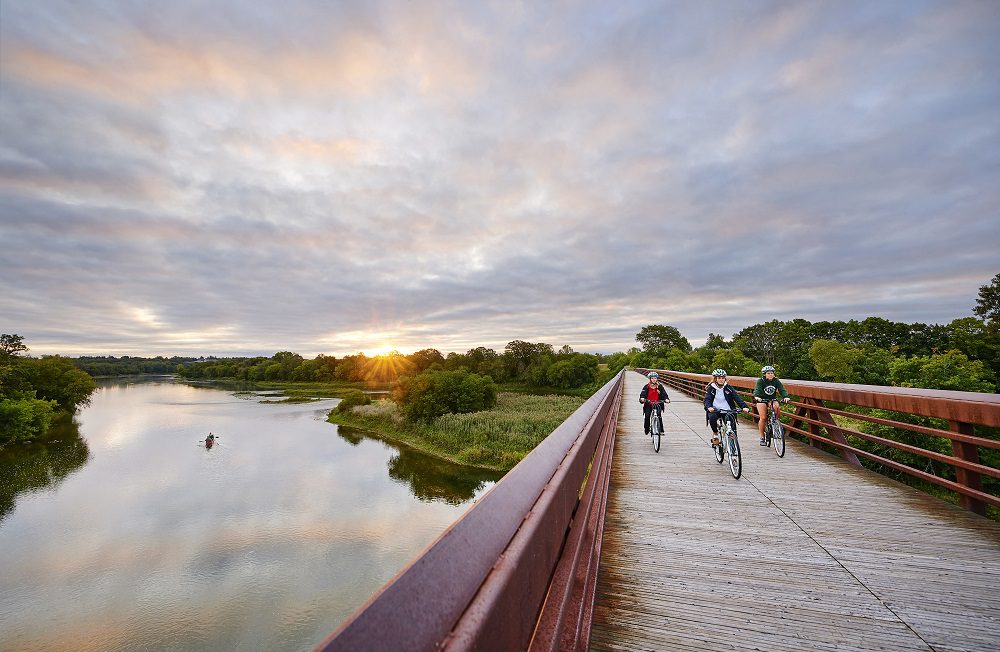 Around the corner, visit Bathtub Bakery to pick up some bakery-inspired bath, body and fragrance products. You will think your eyes are playing tricks on you with their assortment of items that look good enough to eat!
Before you head home, visit Grand Wellness Centre and pamper yourself with your choice of massage, reflexology, alternative healing or one of the many aesthetic treatments offered.

Choose a warm salt block foot detox that draws toxins out of the feet while relaxing your muscles. The salt block foot detox can also help strengthen weakened kidney function, improve circulation and provide relief of insomnia. For a unique luxury, try an authentic European beer bath in their Beer Spa while sipping a cold beverage and overlooking the Trans-Canada Trail.
---