This route hits all the best views in southern Peterborough County. The rolling hills along the ride offer challenging climbs and rewarding views in every direction. Freshly made pastries are a tasty way to recharge and are accessible at several locations along this ride.
From Keene to Bailieboro, this route gives riders spectacular views of Rice Lake along the way.  From Bailieboro, riders will encounter plenty of rolling hills and views along the way to Millbrook, which is another great place to stop for a nibble. Ride up the infamous Prison Hill heading out of Millbrook and on to more illustrious views as the route continues through Ida Hill and back to Peterborough.
Why We Love This Route:
Challenging uphill climbs | Breathtaking scenic views | Great coffee and pastry shops along the way | Locally inspired Food & Drink | Rooms with a view
Highlights & Photo Ops:
Scenic views from Elmhirst's Resort | Scenic views of Rice Lake from County Rd #2 | Scenic views south from Sharpe Line
---
Pre-tour
---
Publican House Brewery & Pub
300 Charlotte St, Peterborough
Publican House Brewery is a craft brewery creating some of the finest and most interesting brews in Ontario. Attached to the Brewery is the Feast On Certified Publican House Brew Pub nestled in the 150-year old building that inspired our brands. With a focus on local ingredients.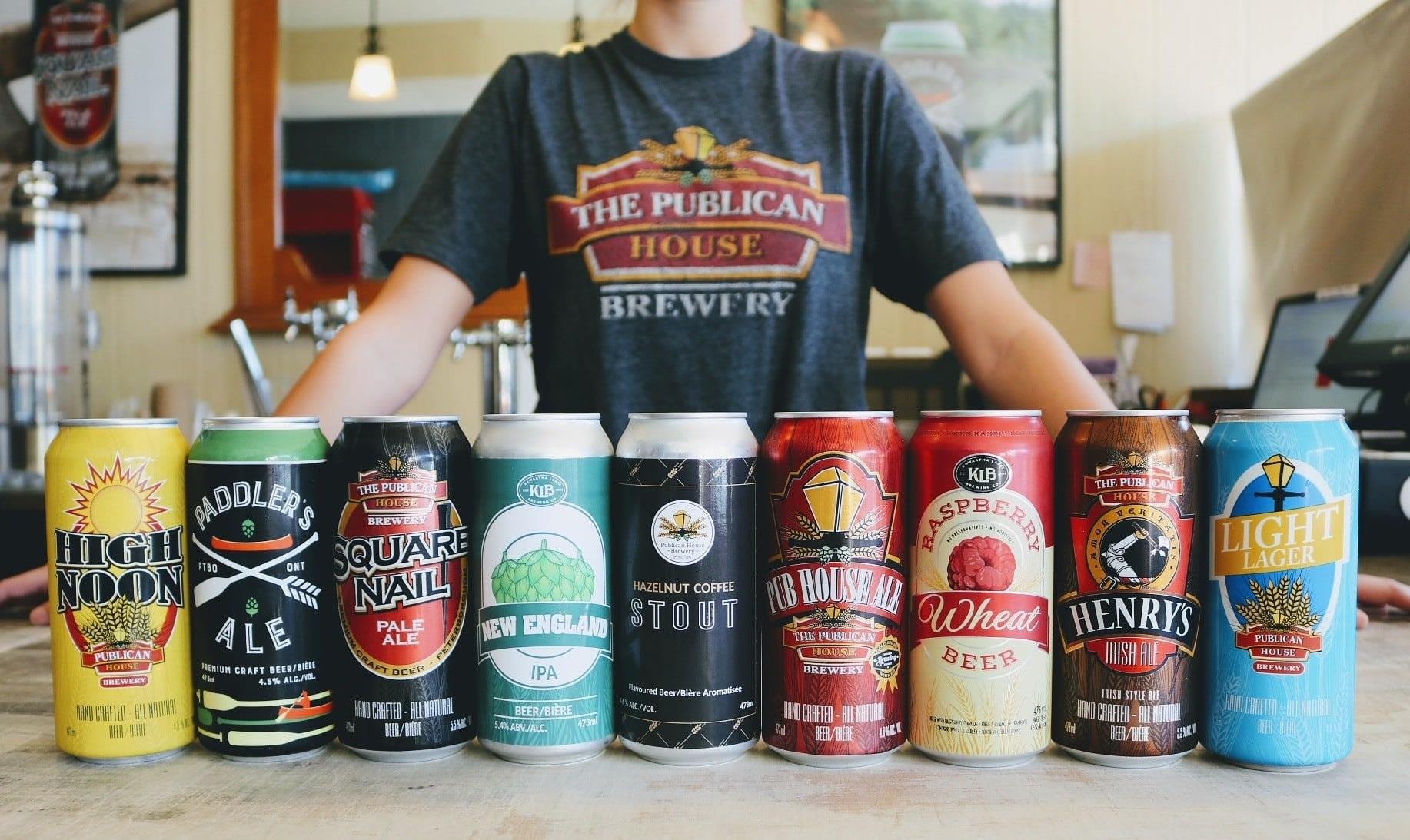 ---
Holiday Inn Peterborough Waterfront
150 George St. N, Peterborough, ON
Rest up for your exciting journey ahead at the newly renovated, Holiday Inn Hotel Peterborough Waterfront which is ideally situated along the Trent Severn Waterway in the downtown business and shopping district. It also happens to be steps aware from the start of The Peterborough & the Kawarthas Classics Road Cycling Routes – Coincidence, we think not! The Holiday Inn Peterborough Waterfront is Stay Safe Certified.
---
Day 1
---
The Silver Bean Café, located in Millennium Park and is often referred to as the 'waterfront cottage in the city' it a community café, your cottage in the city of Peterborough. The perfect spot to enjoy your breakfast with a latte view. Then it's time to hit 'The Great Trail' and head south!
---
Harley Farms
1630 Heritage Line, Keene ON, K0L 2G0 
With all seasons, comes beautiful weather, great for being around the farm! One of the only SPCA certified farms in Ontario. Harley Farms is a family owned business that offers a retail farm store, agritourism adventures and more all year round.
---
Lang Pioneer Village Grist Mill
104 Lang Rd., Keene, ON K0L 2G0 
At Lang Pioneer Village Museum, Peterborough County's history is brought to life as costumed interpreters welcome you into over 30 homes and businesses located in the picturesque village. Representing a full century in time, the Village will not only take you back in time, but also through time. Mills provided an invaluable service to farmers who, prior to having access to a mill, had been forced to carry wheat long distances to be ground into flour. Many Peterborough County villages, such as Lakefield, Warsaw, Young's Point, Buckhorn, Norwood and Lang all developed around mills.
---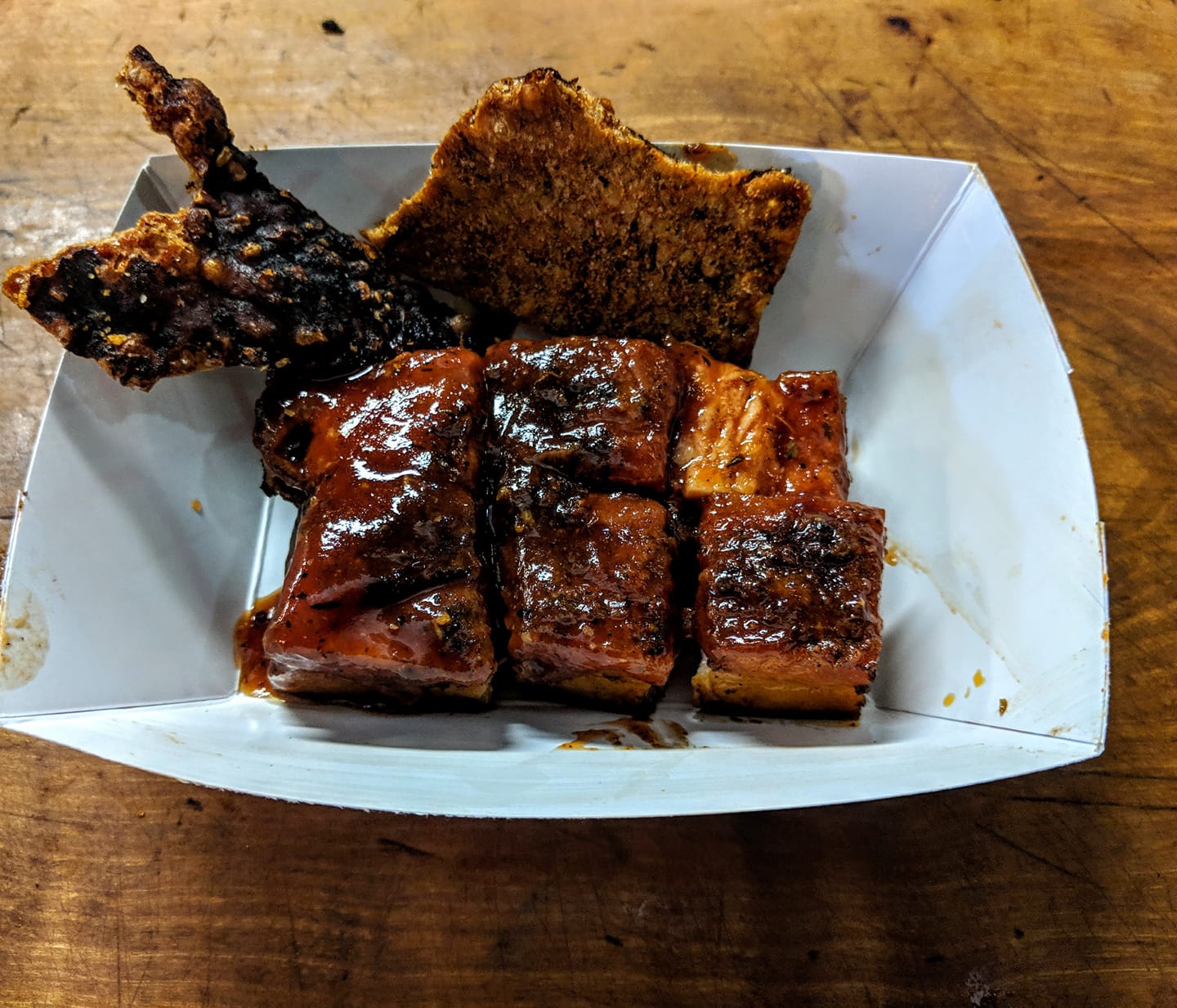 Muddy's Pit BBQ
3247 County Rd. 2, Keene, ON K0L 2G0
Authentically Barbequed meat on custom outdoor smokers using only log hardwood. At their BBQ Shack you can also dine in or take your BBQ home. Muddy's always has daily side dishes to go along with our Pork Back Ribs, Pulled Pork, and Beef Brisket. They are a seasonal business open from April to the end of December.
Must-Try? Everything! Carnivore Sampler Platter is the way to go.
---
Elmhirst's Resort
1045 Settlers Line, Keene, ON
Elmhirst's Resort is an all season, cottage resort and conference facility. It offers a spa and a host of activities for the whole family. There is a large working farm with animals raised and produce grown on site. These foods, known as Elmhirst's Own, are solely for consumption by their Feast On Certified restaurant. They also maintain partnerships with local suppliers to round out their menu offerings and reflect their commitment to sustainability. When visiting, keep an eye out for Angus Beef, turkeys and Pekin ducks, Fiddleheads, Greenhouse herbs and harvested vegetables featured seasonally. Elmhirst's Resort has been awarded the Safe Travel Stamp from the World Travel & Tourism Council.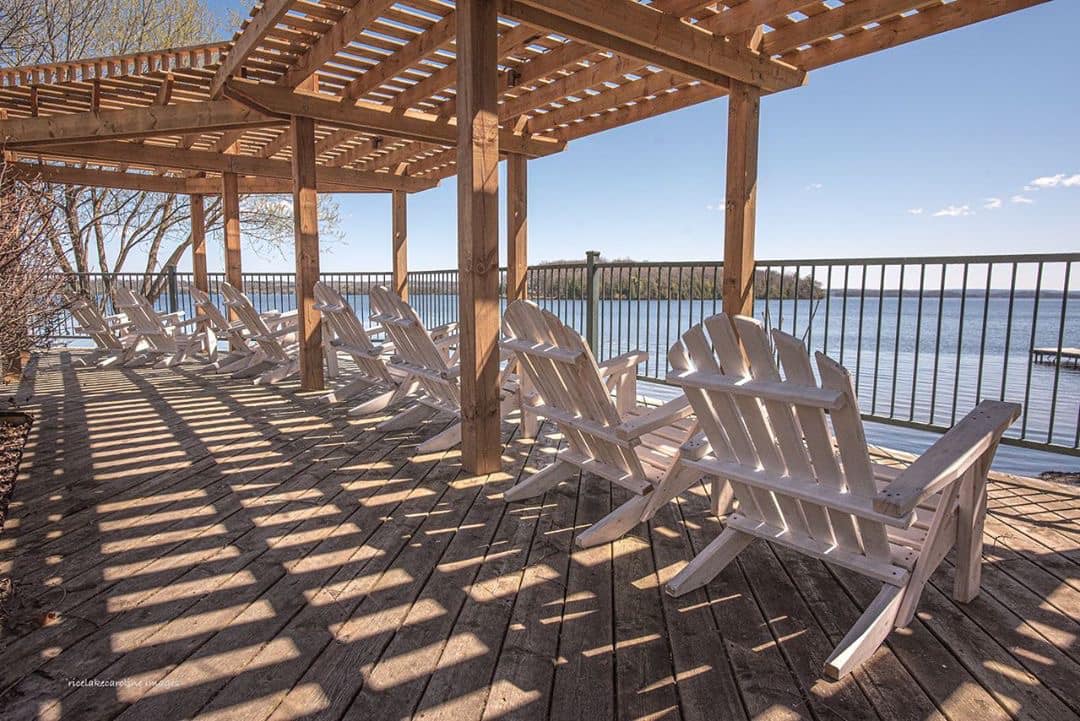 ---
Day 2
---
ZimArt Rice Lake Gallery
855 2nd Line, Baillieboro, ON K0L 1B0
This is not your typical gallery! Founded in 2000, this unique sculpture park is home to the most comprehensive, eclectic selection of Zimbabwean stone sculpture in Canada. It's a must-see destination for art lovers of all ages. Locals Love: Bringing a picnic and spending hours immersed in the gallery.
---
Rolling Grape Vineyard
260 County Rd 2, Bailieboro, ON K0L 1B0 
On the family farm in the middle of their vineyard is where you will find their winery. There you can enjoy their estate wines and learn about the vineyard.
---
Doo Doo's Bakery
187 Country Rd. 28, Bailieboro, ON K0L 1B0
Their butter tarts are handcrafted bursts of sweet and savoury – lovingly baked for those who enjoy both flakey crusts and creamy fillings.
Must-Try? Maple Bacon Butter Tarts!
---
Millbrook Mercantile
28 King St. E., Millbrook, ON L0A 1G0
Nestled among a number of charming storefronts along Millbrook's King Street, Millbrook Mercantile is a unique retail store that features a farmers' market feel.
---
The Pastry Peddler
17 King St E., Millbrook, ON LOA 1GO
It's in the name, The Pasty Peddler is a shared enthusiasm for baking and cycling with a family history of amazing bakers they share their favourite treats and family recipes with all. A great place to stop for lunch and fuel up for your ride back to Peterborough.
Fan Favourites: Flaky Fridays!
---
Not Ready to Leave? Relax Waterside for One More Night.
Best Western Plus Otonabee Inn
84 Lansdowne St. E, Peterborough, ON
Conveniently located in a resort-like waterfront setting close to downtown and area attractions like the Peterborough Lift Locks. Our friendly staff ensures an enjoyable and memorable stay.
---