We know that this winter is probably going to be more stressful than most. You don't need a tropical escape to ease all that tension! Follow along with our one-day wellness staycation in Oakville for the best tips and tricks for relieving your winter woes.
Note: The suggestions below are based on information available in November. Please contact businesses directly to confirm.

---
Forest bathing, shopping sprees and spa promises
Begin your wellness adventure by forest bathing in Oakville's natural spaces. Forest bathing originated in Japan and derives from the concept that spending time immersed in nature is rejuvenating for the mind, body and spirit. Simply follow a trail into the forest, close your eyes once you are fully surrounded and take the time to open your senses to everything around you. Trails like Sixteen Mile Creek Trail, Oakville's Mocassin Trails or the trails at Bronte Creek Provincial Park are great places to start.
Once you've made your way out of the woods, treat yourself to a meal at La Parisienne Creperie. This Feast On certified restaurant sources locally and practices sustainability while providing authentic French fare. Take a seat on their heated patio or order takeout if you're more comfortable dining at home.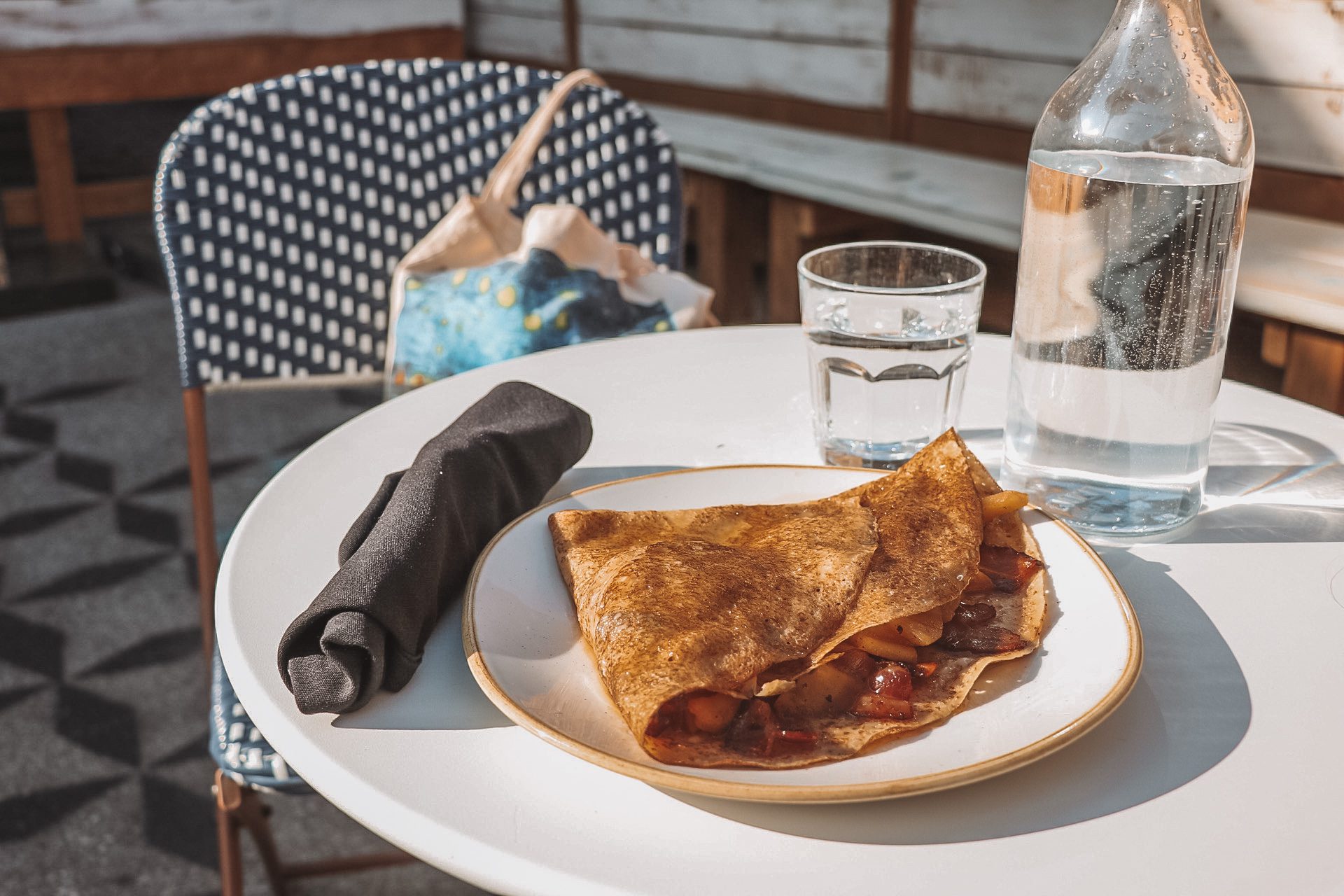 Indulge in a little sustainable retail therapy in the afternoon and explore local favourites like The Kind Matter Company and EcoFillosphy. Both of these refilleries stock bulk items like shampoo, dish soap, moisturizer and more, so you can fill your own jar and leave the store having made no waste. Both retailers also supply sustainable kitchen, cleaning, hygiene and fashion products. You can also shop online or order curbside pickup.
Invest in a little self-care by buying a gift card or certificate for a local spa! Yellow Door Nail Studio will pamper your hands and feet while Rosewater Spa will give your body a break from all the tension. Even the promise of a massage can get us through the winter blues. In the meantime, try purchasing some supplies from these local spas and creating your own at-home spa experience!
Looking to eat clean for dinner? Grab some takeout from Community Resto or Dar Nabati. Both restaurants serve vegan food that will make your mouth water, and provide remote services so you can eat local from the comfort of your couch.
Tag @VisitOakville in your adventures and share your memories with us by using #VisitOakville.
---