Niagara's South Coast stretches along the shoreline of Lake Eerie. It's home to long sandy beaches, charming little towns, historical landmarks, a lively arts and culture scene and numerous festivals and events that take place during the warmer months. With its relaxed beachy vibes, this family-friendly destination is a great place to escape to in peak summer.
The South Coast's sizable shoreline means that visitors can engage in all manner of water sports here, from wakeboarding to fishing to boating. And after a day spent in the sun and sand, you can explore the restaurants, breweries and pubs in its five municipal towns – Fort Erie, Port Colborne, Pelham, Welland and Wainfleet. The culinary landscape here rivals that of any city in the Niagara region. To get you started, we've rounded up seven spots that are well worth a visit.
---
Minor's Fish & Chips
176 West Street, Port Colborne, ON
minorfisheries.net

Located in downtown Port Colborne overlooking the picturesque Welland Canal, this tiny lakeside shop has been serving locals and visitors fish and chips (possibly the best in Ontario!) since 1974. We recommend ordering the fresh-caught local perch that comes with fresh cut fries, coleslaw, a roll and sauce. And to finish off this classic dinner, get a cone of Minor's Flavour Burst soft serve ice cream and head down to the promenade to watch the ships sail by along the breezy Welland Canal. If you prefer to get takeout, call ahead to place your order.
---
Matty Matheson's Meat + Three
465 Central Avenue, Fort Eerie, ON
mattymathesonsmeatandthree.com
Matty's Meat + Three is a roadside BBQ pop-up in Fort Eerie. A collaboration between celebrity chef Matty Matheson and Canadian foodservice equipment supplier, Kendale, this popular spot is open three days a week – Friday-Sunday, 12pm-7pm. For those hungry for BBQ, Meat + Three offers four meal combos – from fried chicken to BBQ brisket – that can be pre-ordered online for pickup. Each combo comes with three delicious sides. You can also order BBQ meats by the pound or in sandwich form and extras like bucket chicken and cornbread. For dessert, there's banana pudding pie and sticky pineapple upside-down cake. From each combo sold, $1 is donated to Women's Place, a charity based in South Niagara.

---
Brimstone Brewery
209 Ridge Rd N, Ridgeway, ON
Housed in a re-imagined 20th century church in downtown Ridgeway, Brimstone Brewery crafts traditional style small-batch ales using all natural, locally sourced ingredients. With nine beers on tap and a delicious smokehouse menu featuring house-smoked meats and veggies, it's the perfect place to check-in your Great Taste of Ontario passport and grab a chilled pint and nibbles after a day exploring the historical town of Fort Eerie. Their entire food and drinks menu is also available for takeout. The brewery shares the space with The Sanctuary – a community-based, multi-use facility that hosts plays, beer festivals and live concerts (be sure to check their events page before you visit).

---
The Smokin' Buddha
Old Train Station, 265 King St. Port Colborne, ON
This laid-back eatery located in the causeway of the Old Train Station in the Canal District of Port Colborne serves up globally inspired dishes made with locally sourced ingredients. From Pad Thai to udon soup, and veggie samosas to birria tacos, the menu at Smokin' Buddha offers an eclectic mix of dishes that are inspired by owner Kevin Echlin's travels to Thailand, Japan, India, and Mexico. If takeout is what you're after, order online for curbside pickup.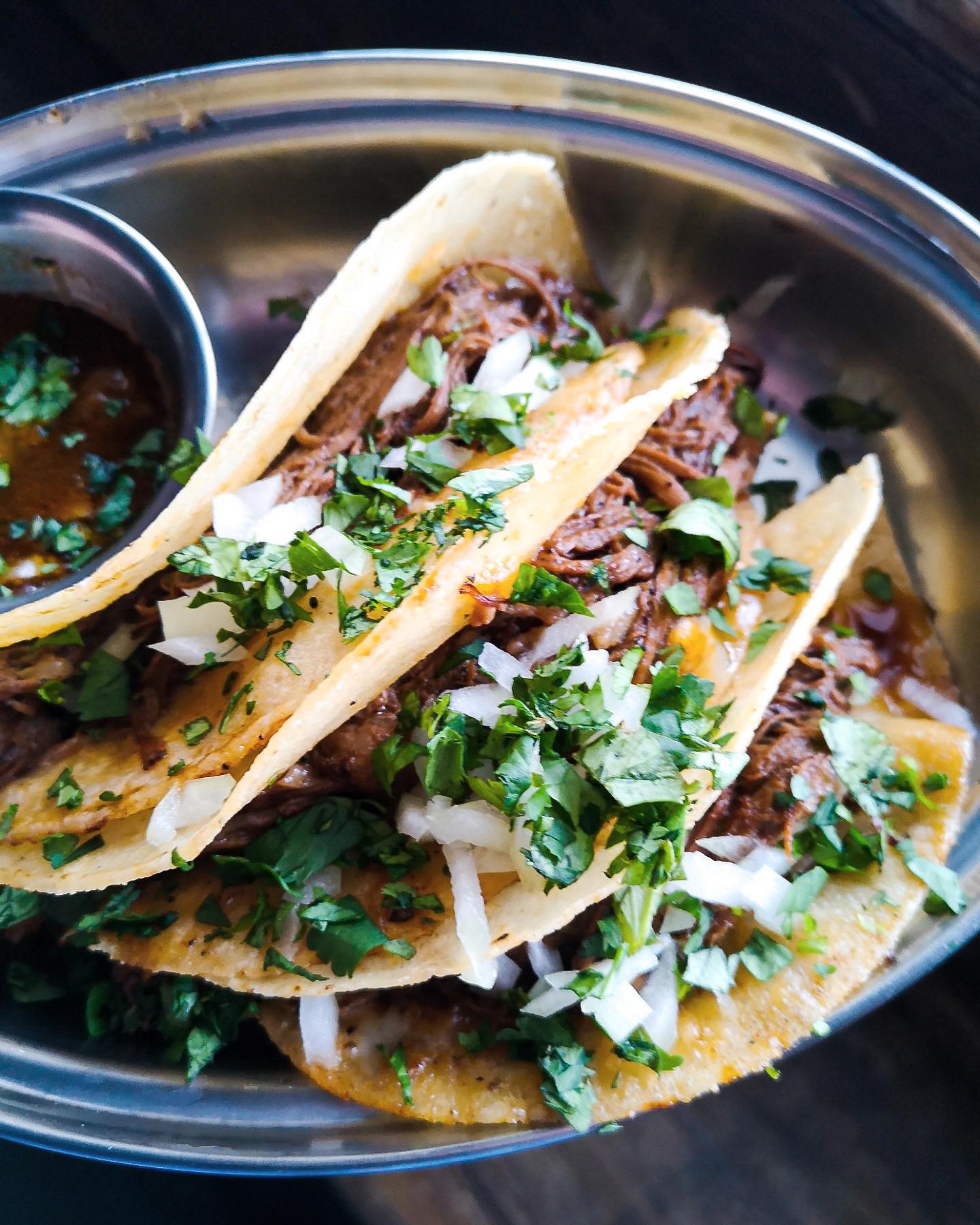 ---
Welland Farmers' Market
70 Young Street, Welland, ON
facebook.com/wellandfarmersmarket
The largest farmers' market in the Niagara region, Welland Farmers' Market has been encouraging people to support a 'buy local' philosophy since 1907. You'll find local farmers and vendors proudly selling what they grow, raise, farm and produce every Saturday, all year round. Be sure to check-in your #GTOO passport before browsing the market stalls piled high with fresh fruit and veg, farm-raised meats, natural cheeses, baked goods and handcrafted items.

---
Pie Guys Café and Bakery
148 West Street, Port Colborne, ON
A shared love of baking led partners Rob and Brennon to open their own pie shop in downtown Port Colborne. Pie Guys' sweet and savoury pies are hand-made with their signature, hand-rolled pastry and fresh ingredients sourced from local farmers. In addition to baked treats, they also serve soups, sandwiches, salads & quiche. With its rustic farmhouse vibes and beautiful views of the Port Colborne canal, this award-winning bake shop is the ideal spot for a long, relaxed lunch (just remember to check-in your Great Taste of Ontario passport first!). And for dessert, treat yourself to the 4-pack mini pies – it's a perfect little sampler of their delicious fruit pies. If you prefer to lunch on the go, order from the online menu for curbside pickup.

---
The Garden Houzz
10414 Lakeshore Rd W, Port Colborne, ON
Another great place to grab lunch or dinner in Port Colborne, The Garden Houzz serves up seafood-forward Mediterranean dishes like grilled calamari, scallops, and Lake Eerie perch and pickerel, as well as chicken and beef souvlaki, moussaka, pastas and pizzas. While you wait for the food, enjoy a glass of wine or an ice-cold beer on the beautiful patio. And don't forget to check-in your #GTOO passport!

---