Ontario's West Coast has quickly emerged as one of Ontario's newest craft beer and wine regions. You'll find farm-to-table beer and wine as well as crisp ciders, IPAs, sour ales, dark stouts, and every flavour and colour combination in between.
Huron County offers two distinct wine and beer road trips. The Coastline Tour visits wineries and breweries located along the scenic shoreline of Lake Huron and the Countryside Tour visits those located within the picturesque rural landscapes. We understand that choices can be hard, so we highly recommend you make it easy for yourself and plan to spend at least a couple of days exploring the beer and wine treasures located throughout the countryside and coastline of Ontario's West Coast.
---
Coastline Tour
Travelling from Grand Bend to Goderich, this route covers 50 km of magnificent Lake Huron shoreline staying primarily on Bluewater Highway #21.

Start your road trip at Dark Horse Estate Winery (70665 B Line, Grand Bend, ON), an impressive vineyard and 31,000 sq. ft. manor including a tasting room, production facility, barrel cellar, ballroom, VIP lounge, and patio spaces. A family-owned and operated winery that brings a unique essence to every bottle of wine and a memorable experience to every visitor.
Continue travelling north on Bluewater Highway through the former French-Canadian settlement of St. Joseph. The Historical Park tells the unique and surprising history of today's tiny, modest village.
Just past St. Joseph is Hessenland Inn and Schatz Winery (72981 Bluewater Highway #21, Zurich, ON), offering wine tastings of their new vintages in unique outdoor and indoor spaces. Hessenland's location also boasts lovely accommodations, memorable dining experiences and expansive gardens and vineyards all in one location.
Two minutes down the road is Bad Apple Brewing Company (73463 Bluewater Highway #21, Zurich, ON), a family-owned, family-run and family friendly craft brewery. Located in a renovated century barn, the brewery sits on a small orchard where they grow fresh produce that is used in many of their beer recipes.

Continue north towards the next stop, Cornerfield Wine Co.(74444 Bluewater Highway #21, Bayfield, ON), a family-owned and operated boutique winery whose wines feature a blend of Huron County grown grapes.  Enjoy a tasting and share in the beauty of the vineyard.
Your next stop is in the charming lakeside village of Bayfield, known for its heritage Main Street lined with galleries, boutique shops and casual fine-dining restaurants.
Located on picturesque Main Street, Bayfield Brewing Company & Public House (14 Bayfield Main St N, Bayfield, ON) is a brewery and brewpub with a passion for producing craft beer and craft food. Offering a selection of in-house beer on tap and food featuring many of Huron County's own fresh ingredients.
Just north of Bayfield is River Road Brewing & Hops, (35449 Bayfield River Road, Bayfield, ON) a farm-based, sustainable brewery dedicated to providing delicious and quality crafted beers. The ingredients that go into making their beer are grown right on the farm giving a fresh taste like no other brewery in the area.

Continuing north on Orchard Line, you'll reach Bayfield Berry Farm, (77697 Orchard Line, Bayfield, ON), Huron County's newest winery and first distillery. Indulge in their field to finish creations of hard cider, fruit wines – apple, blackberry, raspberry, gooseberry and more – fruit Schnapps and wine coolers.
Back on Bluewater Highway #21, continue north until you reach Goderich, the 'Prettiest Town in Canada'. The town has a rich and colourful history, celebrated in its museums and destinations of historical interest.
Square Brew (430 Parsons Court, Goderich, ON), is your final stop. With a name inspired by the town's octagonal core known as The Square, the brewery produces roughly 2000 litres of beer per week, meeting demand for their popular 1L Growlers.
* Bonus Stop
East Street Cider (130 East Street, Goderich, ON) in Goderich is a small urban craft cidery. Using 100% Ontario apples, they are focused on crafting authentic, easy-drinking cider with a refreshing, pure taste that everyone can enjoy.
---
Countryside Tour
On this tour, enjoy a road trip that takes you through the agricultural heartland of Huron County through cultivated fields, crossing the Bayfield and Maitland Rivers and visiting the bygone era charm of Ontario's West Coast's towns and villages.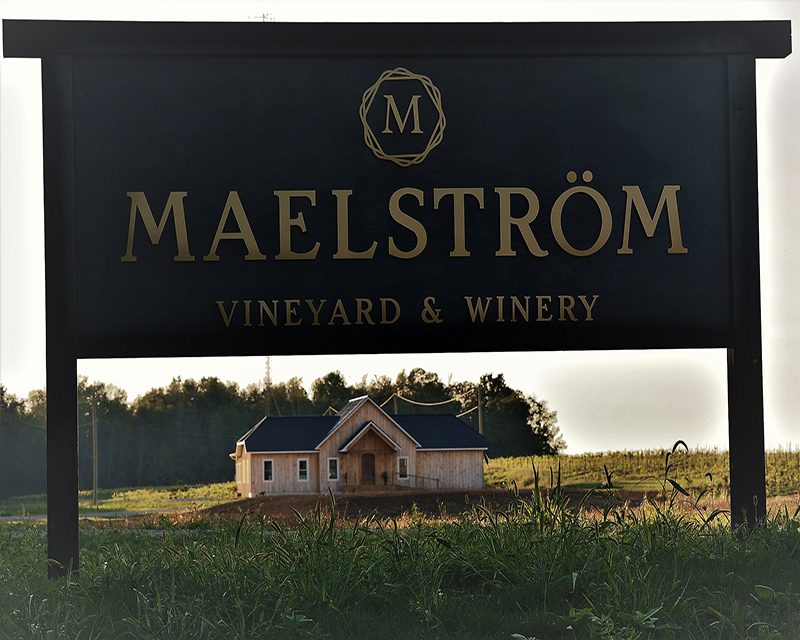 Start in the Town of Exeter, the "Home of the White Squirrel". Exeter boasts a historic downtown featuring heritage architecture and inviting retail shops.
Eddington's of Exeter (527 Main Street S, Exeter, ON) is a farm to table restaurant located in the original Carling (of beer fame) homestead. Local food is the driving force in Eddington's kitchen along with a locally-sourced menu that changes seasonally.
Continue north on Provincial Highway #4 to Brucefield and turn left onto Mill Road/County Road #3. Follow Mill Road to the hamlet of Varna and then turn right onto Parr Line/County Road #31 to reach your next stop.
Stone House Brewing (76050 Parr Line, Varna, ON) is a traditional craft brewery with a tap room and outdoor patio. Trained under a German Brewmaster, owner Mike Corrie's first beer was a Czech Pilsner beer (the brewery's flagship beer).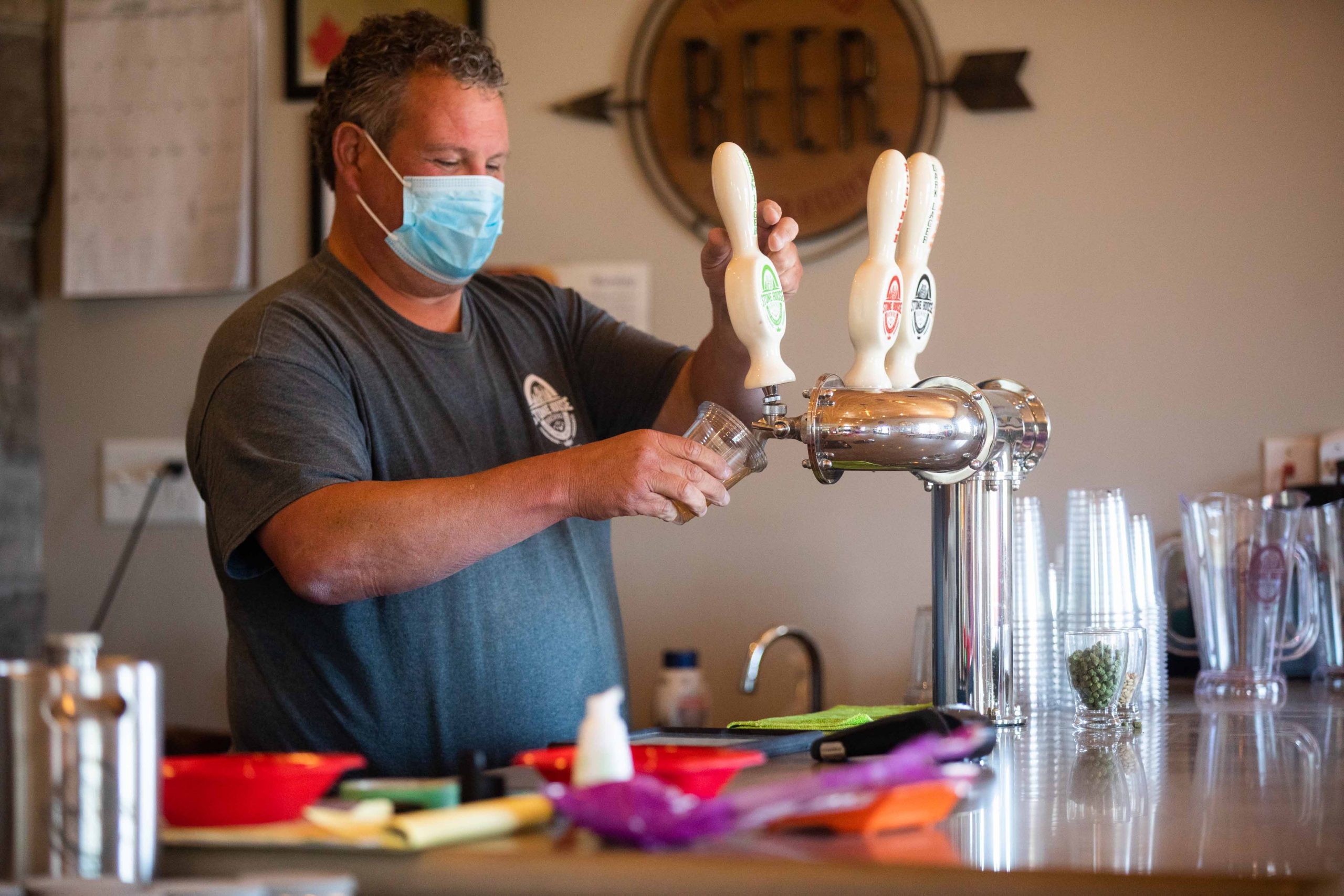 Continue north on Parr Line/County Road #33 until you reach the village of Holmesville. At Holmesville, turn left onto Provincial Highway #8 to find your next stop 5km away. The beautifully designed 2nd Streetlight Estate Winery (36594 Huron Road/Highway #8, Clinton, ON) was established when, after a three year search for the right location, the owners planted the five different vines of Cabernet Franc, Baco Noir, Vidal, Chardonnay and Riesling.
Continue west on Highway #8 and turn right onto Benmiller Line/County Road 1. Crossing the Maitland River, enter the community of Benmiller and turn right onto Londesboro Road/County Road #15 continuing along to County Road #4. Travel north on County Road #4 to the Village of Blyth. Upon reaching Blyth, you'll find the distinctive architecture of Cowbell Brewing Co.  (40035 Blyth Road, Blyth, ON). A Canadian destination craft brewery, Cowbell features a state-of-the-art brewing facility, restaurant and retail store making it one of Huron County's top attractions since its opening in 2017.

Take a little time to explore the historic Village of Blyth that exudes Victorian charm. Stroll down Queen Street, peek into the unique galleries and shops and make your way to Blyth Memorial Hall, home of the world-famous Blyth Festival Theatre.
From Blyth, head south on County Road #4 to Provincial Highway #8 in Clinton. Turning left onto Highway #8, proceed east for 5km before turning right onto Sanctuary Line for your final stop.
Maelström Winery (78925 Sanctuary Line, Seaforth, ON) is Huron County's first winery and is focused on small batch, high quality wines. Their artisanal and "hands-off" approach allows the richness of the terroir to come through in their wine. Take a winery tour, book a tasting on the outdoor patio or sit by the fireplace in the tasting room; open year-round.
*Bonus Stop
Currently only offering online sales, Half Hours on Earth Brewery is well worth a try if you get the chance. Though one of the smallest producers in Ontario, Half Hours on Earth Brewery is mighty. Their focus is on producing beers that impart a refreshing dryness with yeast forward flavour and aromatic characteristics.
---
For some additional inspiration on what to do and experience while visiting Huron County, visit ontarioswestcoast.ca.
Please be a responsible guest. Practice social distancing, wash hands or use hand sanitizer frequently and wear masks when indoors or when social distancing is not possible.  Let's be kind to one another.
---