Harvest season has arrived in Halton Hills! Fresh fruits and vegetables are ripening across the many farms in our Region. However, many farms offer more than locally grown produce. Halton Hills' farms offer interactive kid's areas, fresh wine and cider, live outdoor concerts, petting zoos, and so much more! There is no better time than now to explore the fields, activities, and markets of Halton Hills' many beloved local farms.
Andrew's Farm Market and Winery
Combine local farms and entertainment experiences at Andrew's Farm Market and Winery! This pick- your-own location offers adventures suitable for all ages. The vast fields of Andrew's grow delicious strawberries, rhubarb, asparagus, apples, flowers, pumpkins, and more! Try their collection of fruit wines for another delicious taste of Andrews' fields.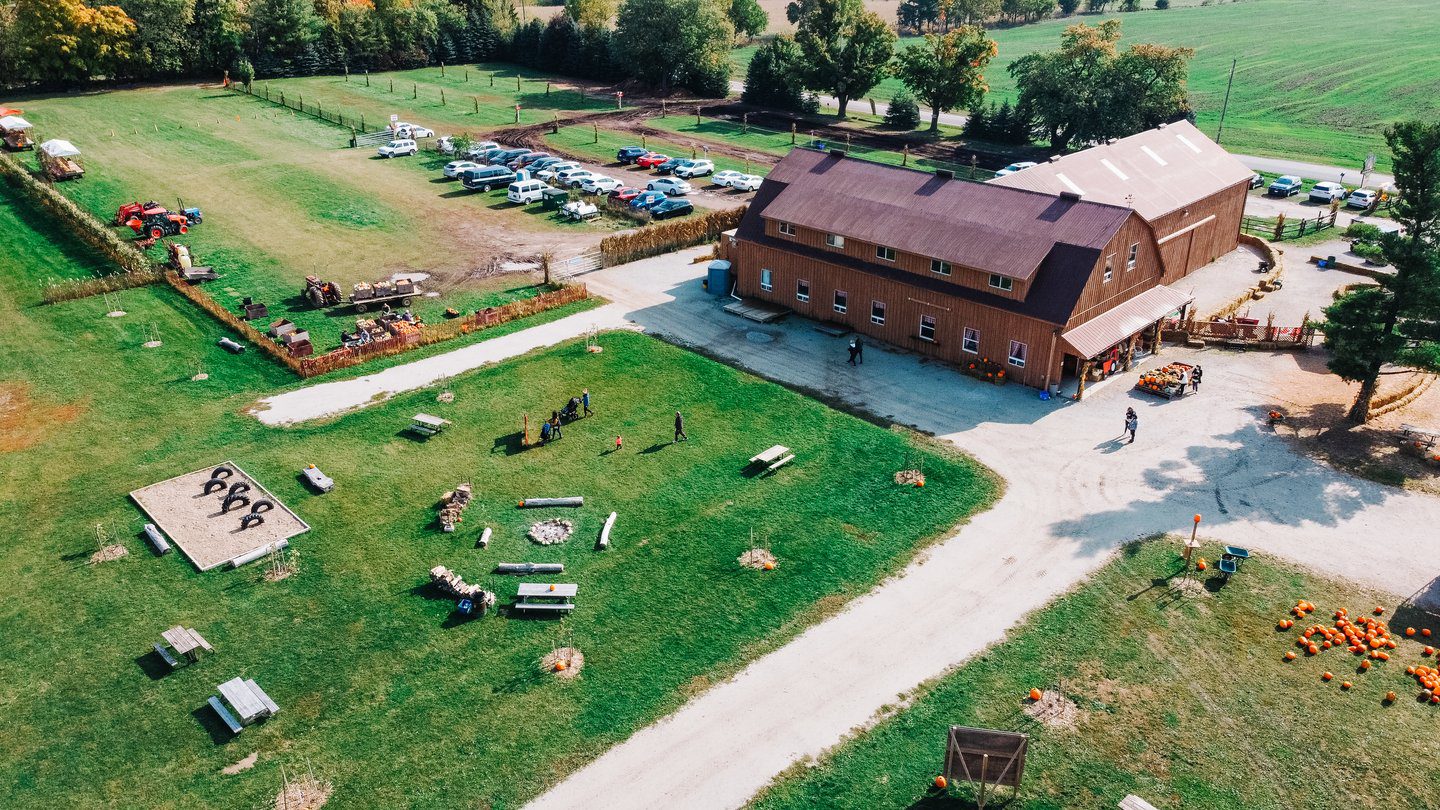 Allison's Farm Market
Allison's Farm Market lies central to the North and South of Georgetown. Head to their corn drive-thru, pick up their famous cobs, always fresh from their fields! While you shop the market, grab a cone from the ice cream stand, which serves delicious Kawartha Dairy flavours and local fruit toppings! As well, depending on the season, you can pick a fresh bouquet of sunflowers right from their fields to make a thoughtful gift or beautiful centrepiece!
OVINO Farm
OVINO Farm and Dairy, located in Acton, Ontario is a sheep farm that produces lactose-free, sheep dairy products. The workers at OVINO farms offer free farm tours to visitors on Saturdays to introduce their flock to the community and the many advantages of sheep-dairy products! You can register in advance on their Facebook page here.
Wheelbarrow Orchards
Eating local is easy at Wheelbarrow Orchard's farm market. While the apple orchards are open to the public in the fall, you can still enjoy many of the Harvest Goodies snacks all year-round. In particular, the Fraser's Beverage Company hard cider is perfect to quench adult tastebuds! You may also check out opportunities for photos!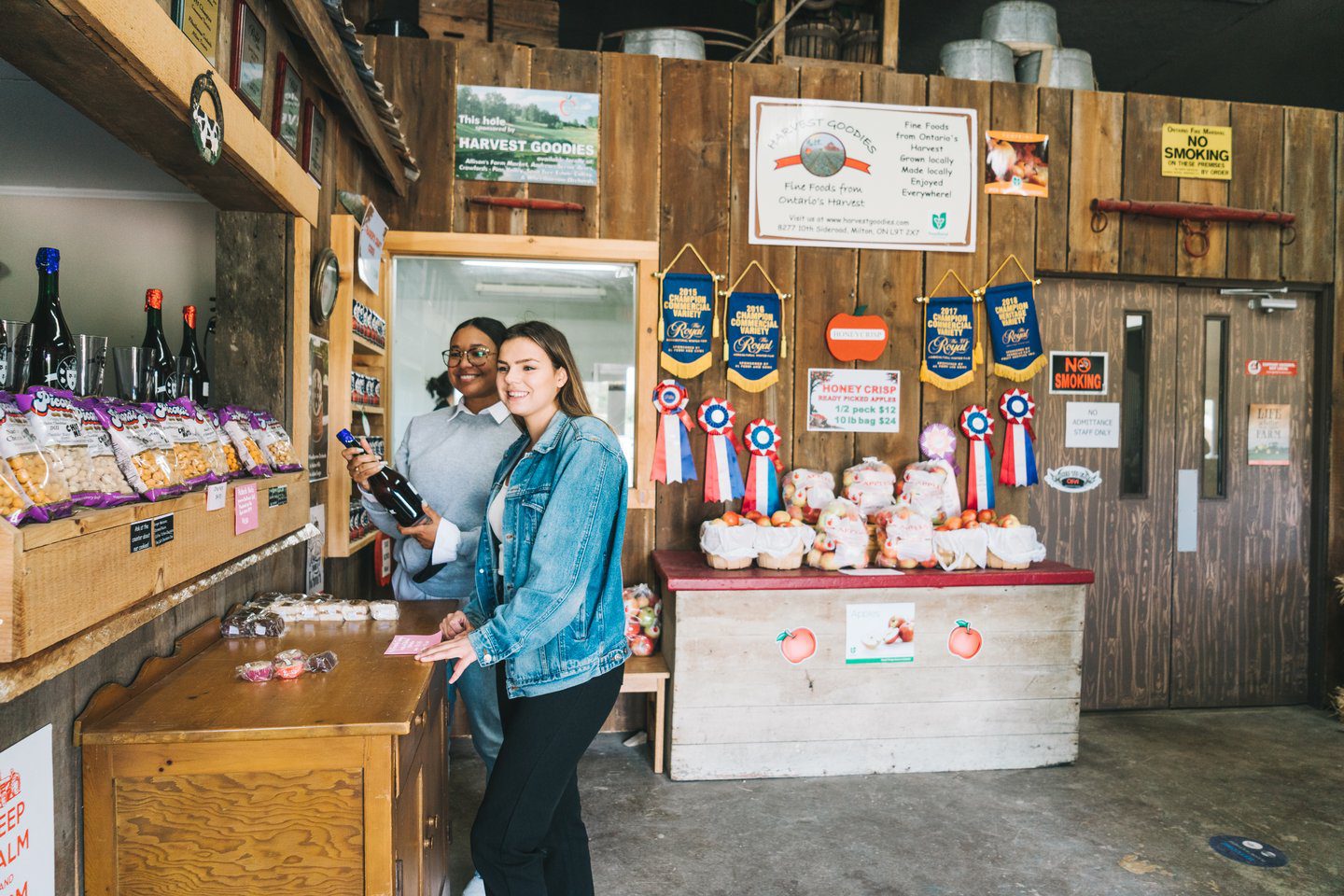 Chudleigh's Entertainment Farm
Chudleigh's is famous for its large concert patio, hosting outdoor live concerts all summer long. Right off Highway 25, explore the playground, orchard, and petting zoo during the day or grab a fresh hard cider and enjoy some tunes in the evenings! Whatever you fancy, Chudleigh's is sure to have something to suit your daily schedule.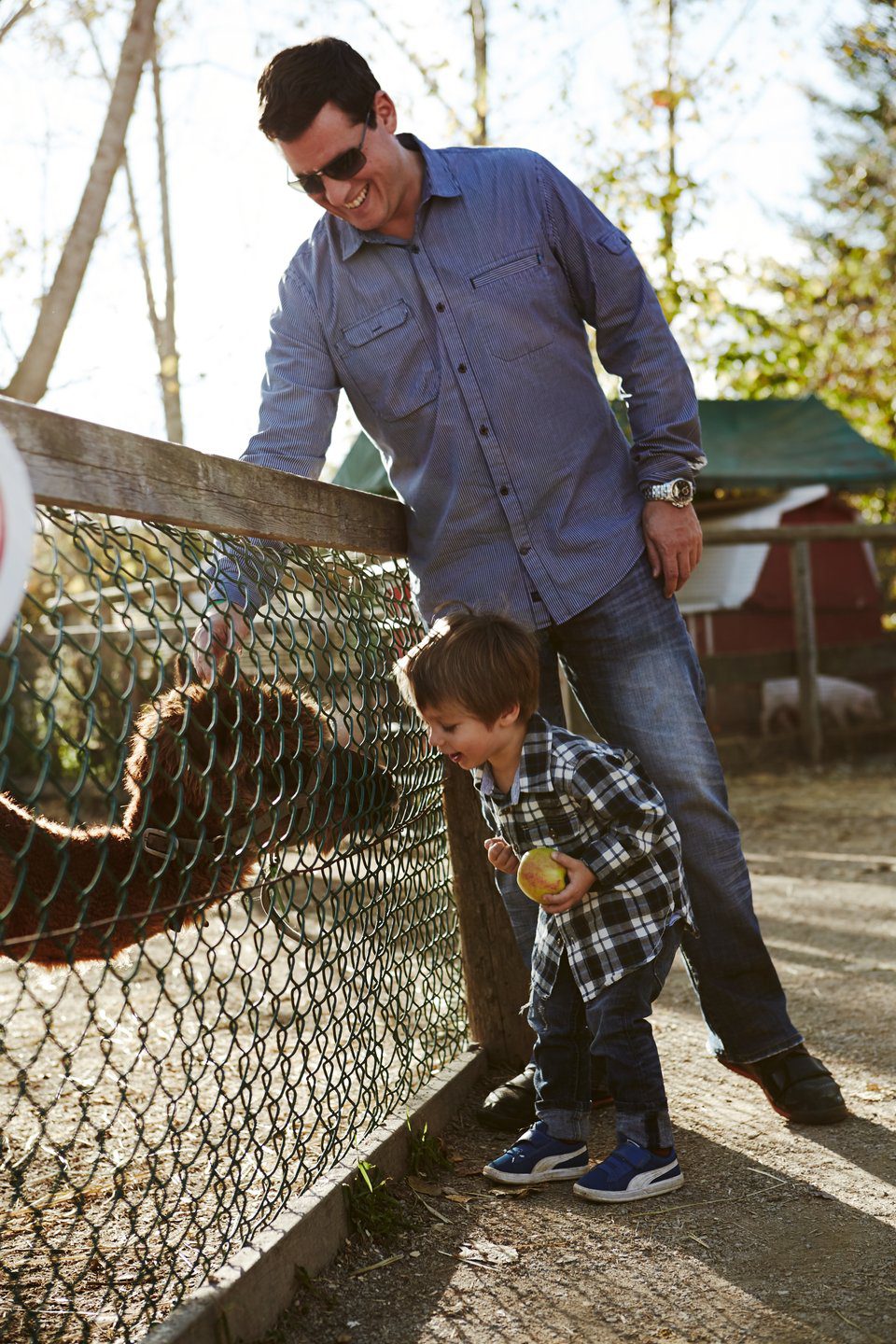 Don't forget to download your Great Taste of Ontario passport and check-in along the way!