Toronto's food and culture scenes reflect the diversity and personalities of its population. On this weekend adventure through Ontario's capital, you'll experience the flavours and sights of the city, along with some world-class museums showcasing stunning architecture and stimulating exhibits. This itinerary can be done comfortably on public transit, but you may want access to a vehicle when you visit the Aga Khan Museum on day one to save some time.

---
DAY ONE
Spend your Saturday morning exploring one of National Geographic's top ten food markets. In operation since 1803, and featuring over 120 retailers – you can feel the history of the city at St. Lawrence Market. We recommend grabbing a peameal sandwich from Carousel to enjoy while you traverse the market floor and stop by Kozlik's to sample some delicious local mustards (and bring your favourites home!). Then, grab a coffee from Balzac's and take in the sights and sounds of old Toronto.
The Aga Khan Museum is dedicated to showcasing Persian and Islamic art, and it's worth the trip outside of the city centre. You'll explore a rich collection of exquisite ceramics, decorative items and scrolls from throughout history. Plus, the surrounding park area offers a beautiful, serene backdrop to stroll through.
This popular spot in downtown Toronto brings you Chef Nuit Regular's mouthwatering menu of Northern Thai dishes like Khao Soi and Pad Thai. You'll want to get a few dishes to share so you can get the most out of the menu.
Make your way south to Toronto's Harbourfront for the Power Plant – a former actual power plant turned contemporary art gallery. Renowned for its diverse programming and commitment to groundbreaking Canadian art, there's always something thought-provoking happening at the Power Plant. Plus, admission is free!
Chef Nick Liu uses quality local ingredients to create Asian-fusion dishes that excite the senses. They also offer a per person chef's choice tasting menu if you can't decide on a single dish. Plus, DaiLo has achieved Feast On Certification, so you can dine with peace of mind knowing you're supporting local food producers.
---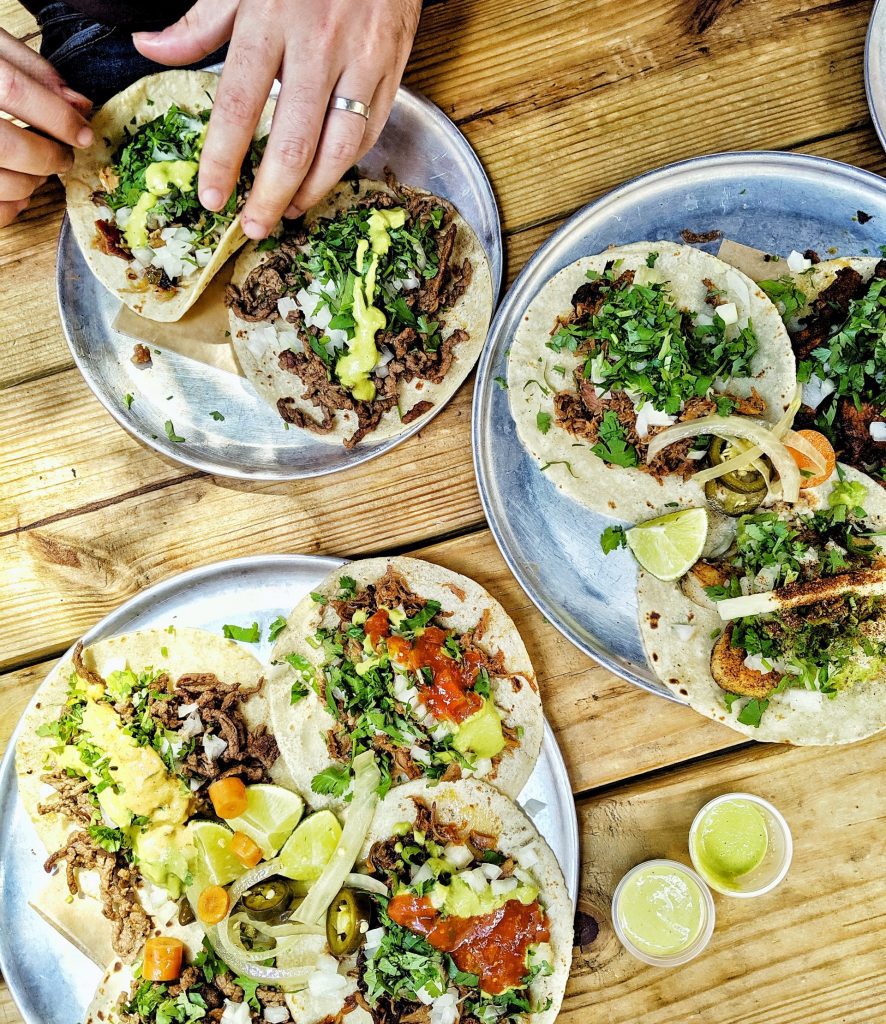 ---
DAY TWO
Local brunch enthusiasts know this spot very well. Nestled in Toronto's East End, Maha's has been putting smiles on hungry faces since 2014. Boasting one of the cities best falafel and a deliciously varied menu of traditional Egyptian street food – it's easy to see why there's a line out the door.
The new and improved (and permanent) iteration of the Toronto sign at Nathan Philips square provides a perfect backdrop for a memorable photo of your delicious weekend in Toronto.
In the heart of downtown Toronto lies a quaint, seemingly out of place neighbourhood called Kensington Market. One of the most diverse areas in the city, there is a huge variety of shops and food options available to explore. Book a guided food tour or explore on your own – everything in Kensington Market is within walking distance of each other. If you can, plan to visit on one of their Pedestrian Sundays – on the final Sunday of the month, the streets are closed to vehicles, and you're free to stroll the streets.
Come curious and leave surprised – the Bata Shoe Museum is a unique experience exploring the history and art of footwear. There are pieces representing over 4,500 years of human history, and while shoes may seem simple, there's a lot to learn and discover around every corner.
The Royal Ontario Museum (ROM) is as eye-catching inside as it is outside. Discover the spectacular dinosaur exhibit, and explore Canada's Indigenous history. Check their website for up-to-date exhibitions and special events.
---