Experience views that are out of this world by exploring some of Thunder Bay's natural wonders.
---
Fuel up your morning with a pretzel and coffee from Sweet North Bakery. The bakery offers up delicious baked goods and home-style food made fast but with high quality, using whole food ingredients and featuring regional flavours while never using artificial flavours or preservatives.
Spend the morning ice climbing with Aric from Outdoor Skills and Thrills. Aric will provide adventure seekers with professional courses that teach safe climbing practices while provide exciting adventures in a thrilling and breathtaking environment.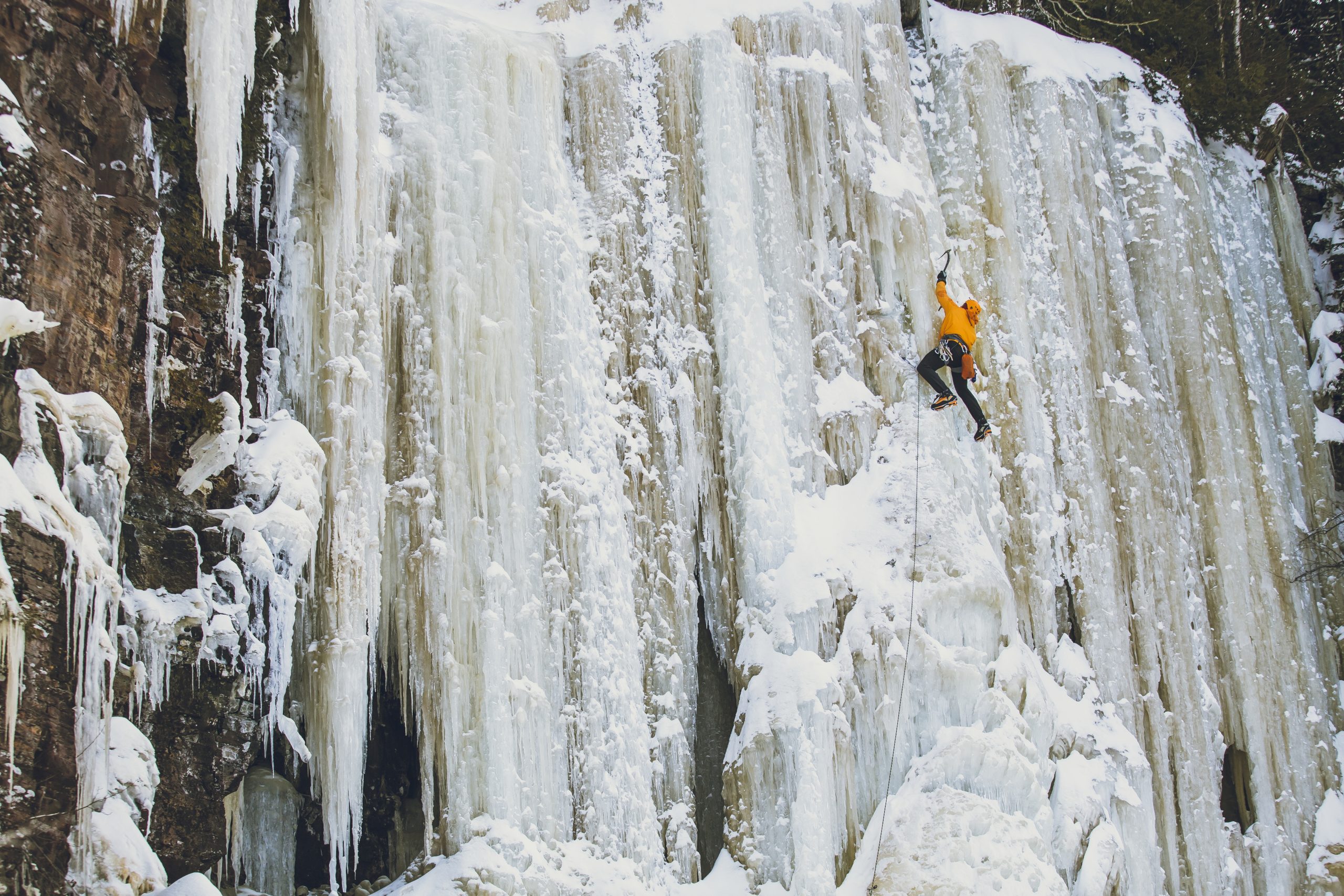 Take a break and head to Bliss Restaurant and Catering for an energizing light lunch. Bliss is Thunder Bay's only completely dedicated Vegan and Gluten-free restaurant. Their menu consists of 100% plant-based, whole foods. They offer a wide variety of raw, semi-raw and cooked eats and treats to keep you going for the afternoon.
Now rested, grab your fat-bike and explore Thunder Bay. Fat biking has exploded in recent years and Thunder Bay and the North Shore of Lake Superior are known throughout Canada and the U.S. as the best place to ride in the winter. Ride our many packed trails or try some of our more well known spots. With trails and tracks for riders of all skill levels at Centennial Park and Shuniah Mines, this is the best spot in the city to ride. The most epic scenery is found on the trails winding through Sleeping Giant Provincial Park. Find simple rides with breathtaking views or choose a more rugged route for a challenge.

Warm up with a coffee at St-Paul's Roastery. St-Paul's is a full-scale roastery with an in-house cafe located in the heart of downtown Thunder Bay.
Be sure to stop at Sleeping Giant Brewing Co. to stock up for home before heading out again. Sleeping Giant Brewing Co.'s craft beers are inspired by Lake Superior and the northern wilderness with its rich Canadian heritage. They produce a distinctive line-up of easy drinking, full-flavoured beer with the perfect balance of deliciousness, attitude, and northern provenance.
Travel west to the "Niagara of the North", Kakabeka Falls to discover the Legend of Green Mantle and feel the mist on your face as you witness the Kaministiquia River plunge over 40m (130ft) down the rock face.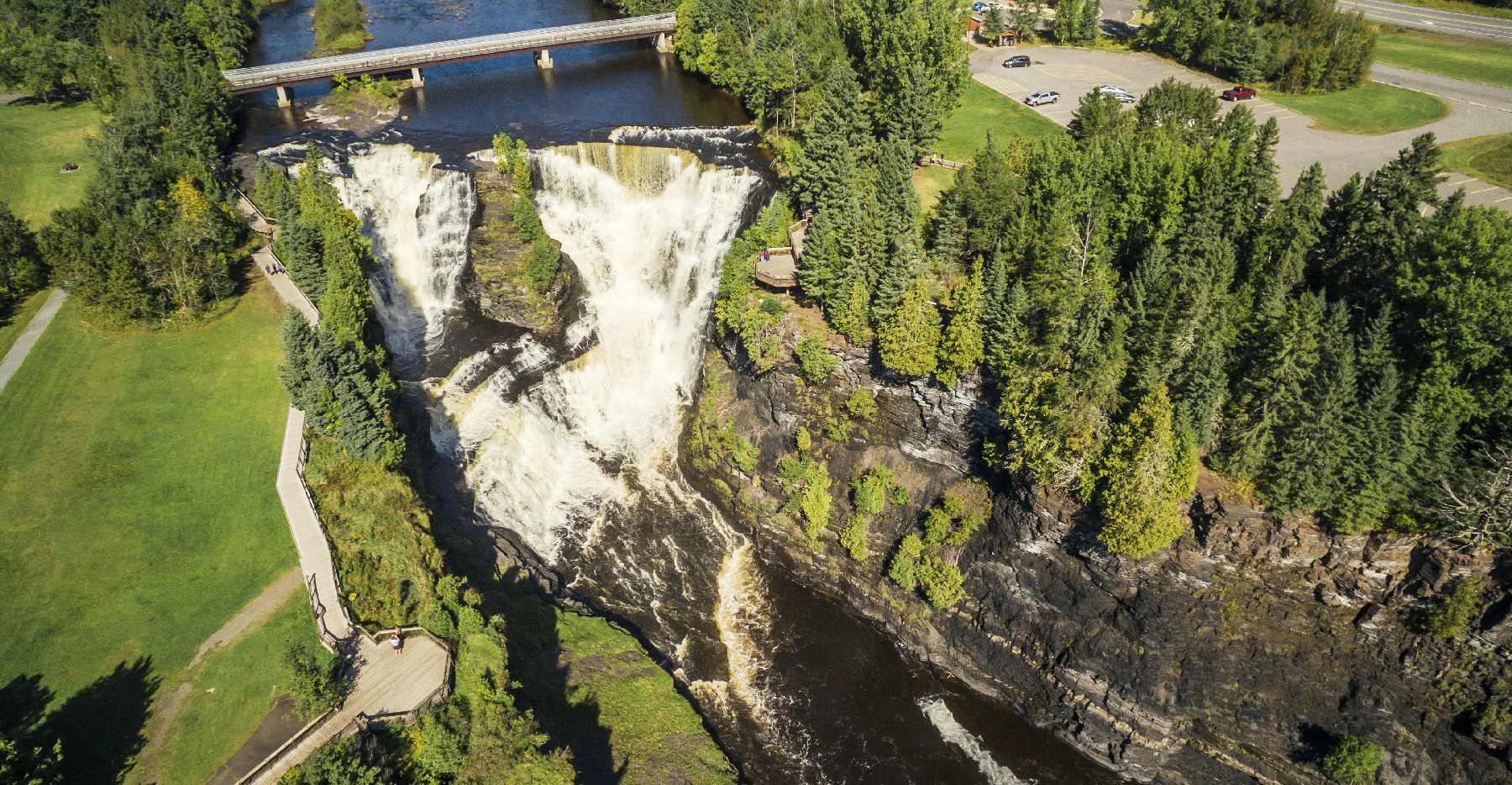 End your day back inside city limits at Prince Arthur's Landing, on the shores of the world's largest freshwater lake, Lake Superior, for the most amazing views of the Sleeping Giant – Thunder Bay's iconic landmark while enjoying dinner at Bight's patio. At Bight, expect a dynamic cocktail menu crafted with in-house ingredients, an eclectic wine list with hand selected bottles and a menu that reflects a passion for real food made to order with the freshest of ingredients.
---