Quiet country roads, small-town charm, and beautiful scenery beckon to visitors who wish to explore Haldimand by bike. Take your time cycling along the Heritage Grand River, as the county's paved flat roads offer attractive conditions for both recreational and touring cyclists.
Riding past beautiful farms, interspersed with woodlots, small towns, and wide-open spaces the area's flat elevation is a great fit for on-road cyclists who are looking for opportunities to train or take extended rides. Cycle the Lake Erie River Run, Haldimand County's Grand River Ride, with a total distance of 135km, which is an overnight cycling tour for the moderate to experienced cyclist.
---
DAY 1
This two-day ride begins and ends in the town of Caledonia, located in Haldimand County, just 15 minutes drive outside Hamilton, Ontario. It is home to quaint shops like Bella & Coop, Coach Pyramids, and Second Chance Records along with local favourite Jones Bakery,which was established in 1904, and still operated by 4th generation Jones' who still use original recipes and bake in the century old brick oven.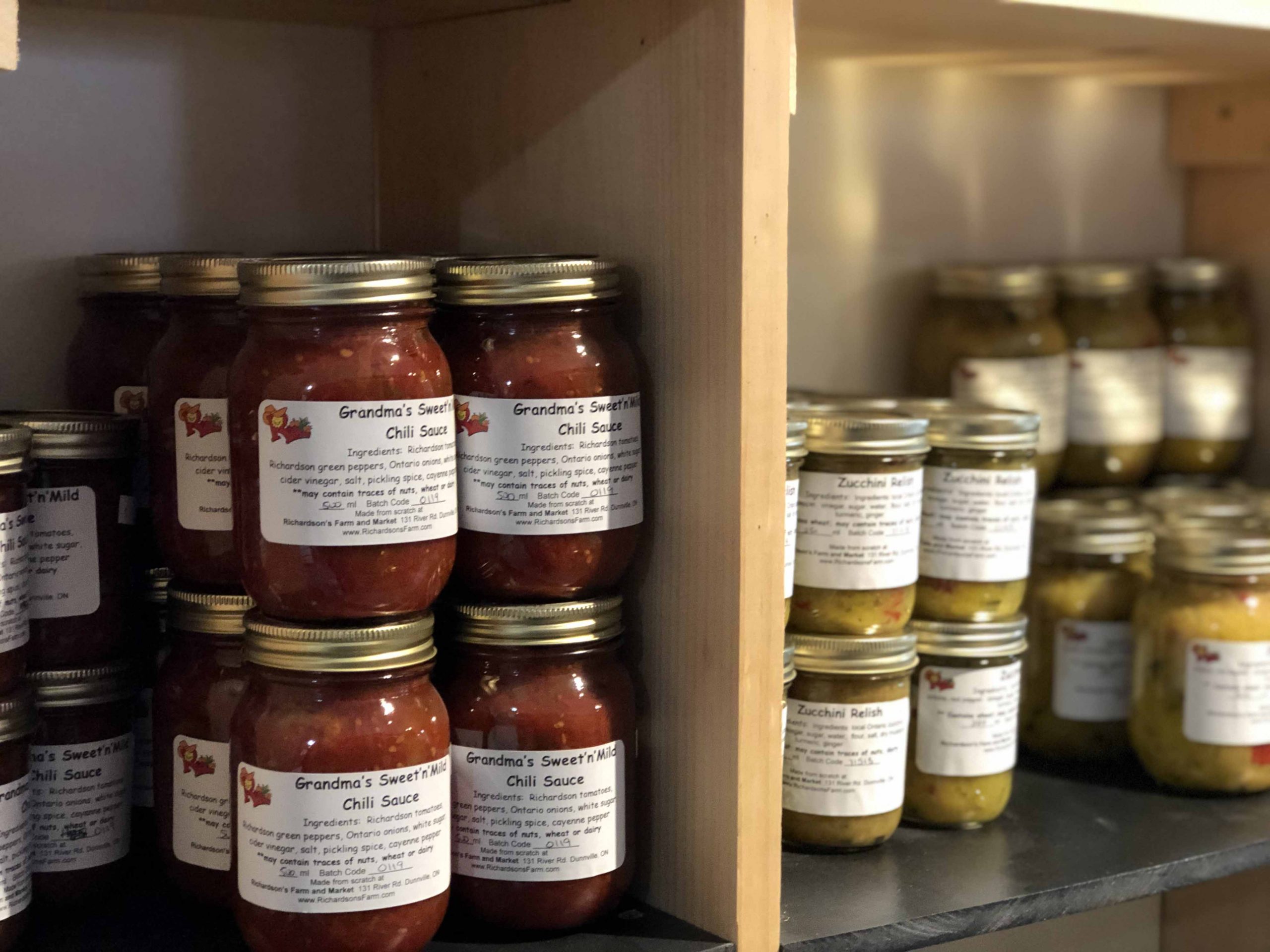 The first leg of your cycling tour (24kms) will take you from Caledonia to Cayuga, with a stop for lunch at Twisted Lemon. Twisted Lemon is described as a hidden gem, which attracts a faithful following of flavour junkies and experienced diners from far and wide. Noted for offering seasonal and locally inspired cuisine, including Chef's Blind Tasting menus, Chef's Tables in the private kitchen, demonstrational and hands-on cooking classes, Chef Dan puts careful consideration into each dish. Not to mention, cyclists are always welcomed!
To finish your day, you will ride the rolling River Road towards Dunnville arriving at Richardson's Farm and Market , where you can purchase fresh fruit and produce to enjoy on-site or on the road. In Dunnville, accommodation options are varied and you may opt for a bed and breakfast or motel.
---
DAY 2
Your second day's route explores a mix of beautiful lakeside riding along portions of the Great Lakes Waterfront Trail, as well as cycling along country roads in the region's rural hinterland. When your ride ends in Caledonia where you began, consider fueling up with a visit to the Oasis Drive-In, Canada's oldest drive-in restaurant, which has been serving home-made meals since 1927. Take a self-guided walking tour of Caledonia with information available at caledonia-ontario.com.

Before heading home, take in your last meal at the Argyle Street Grill, which sources its beef from neighbouring farms, bread baked just down the road in Hagersville, and local cheese from cheesemakers next door in Norfolk County.
Come visit us, again and again, as we explore the Real.Potential. of being a tourist in Haldimand County; TourismHaldimand.ca 
---