---
Written by Lindsay Medeiros
---
The County is one of my favourite spots for a getaway because of its refreshingly relaxed pace, no matter the season. Not only is it more affordable, but it's also a short distance from Kingston (1 hour) and Toronto (2.5 hours). The road trip isn't too much of a travel commitment in the winter.
---
Where To Stay
---
The Wilfrid Boutique Farmhouse

Where do I even start with this incredible spot? The Wilfrid makes for a superb and relaxing getaway from the city. Frank and Nancy are the most welcoming and fun-loving people. The couple restored an old farmhouse built in the 1840's and transformed it into a posh B&B.
We stayed in "The White Room," which should be named the "bright room" for all of the gorgeous light that shined through. We were provided with an instax camera for us to document our stay and later hang up our favourite shot on their guest book wall of fame.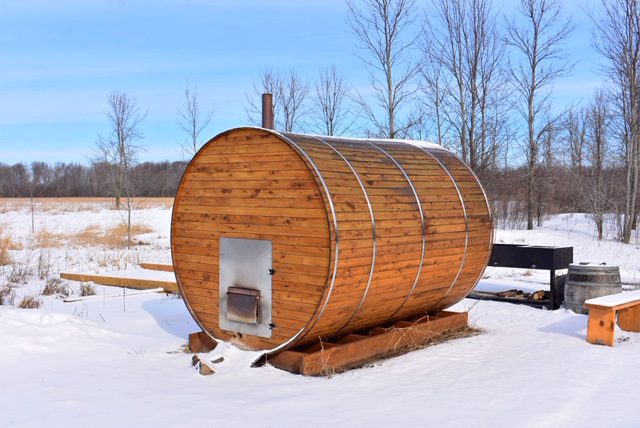 We were spoiled with an exceptional gourmet breakfast that included fresh produce, eggs, waffles, salads, and rhum barrel maple syrup – 100% County sourced. The breakfast left us simply giddy as well as ready for a mid-morning nap. At the end of your stay, you can take home with you farm fresh eggs, pickled spicy peppers, jams, and some of that yummy rhum barrel syrup.
This bed and breakfast is a destination in itself. Hang out with the roaming chickens, relax in the wood-fired sauna, take out some snowshoes along their trail, plus more. If relaxation is what you're looking for, there is a shared living room that is perfect for reading and sipping wine.
---
Things To Do
---
Bloomfield Beauty Co.

Get pampered at Bloomfield Beauty Co. located in you guessed it, Bloomfield. Owned by sisters Emma and Annie Woodman, Bloomfield Beauty is The County's first luxury spa offering basic spa services (manicures, pedicures and facials) plus medical aesthetics (IPL and Botox). The spa is located in an old home from 1865 and has been renovated beautifully to be a modern and cozy place. Added bonus, you can enjoy a glass of bubbly while having your services!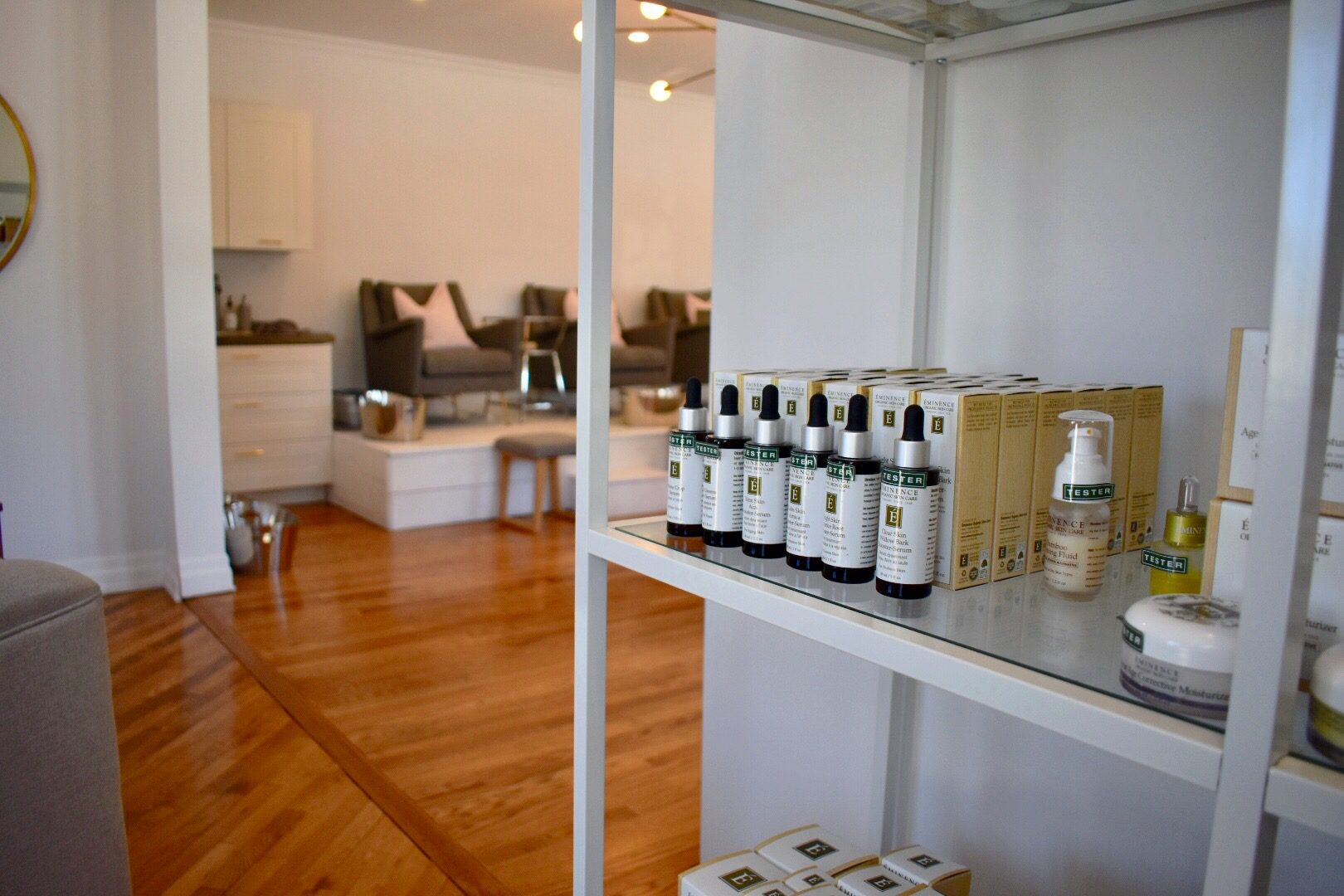 ---
Ice Fishing

When thinking about a quintessentially Canadian experience, ice fishing should definitely come to mind! We were able to plan an ice fishing excursion with the help of Frank and Nancy at The Wilfrid. They coordinated with a local partner to provide us with a heated hut, drilled ice holes, and all of the necessary equipment we would need. Did we catch anything? Unfortunately no. Even though the fish completely ignored us, I would definitely try out ice fishing again!
After enjoying your meal at night, make your way back to The Wilfrid and warm yourself up with a relaxing seat inside the Barrel Sauna or snuggle up around the bonfire while you enjoy a nightcap!
---
Eat & Drink
---
Chef Leah and her team are killin' it! It's easy to see why this is such a hot-spot in Picton. Offering small plates, no set menu, but never short on big flavour! Dining at Stella's is a real surprise since the menu is constantly changing depending on what is locally available.
---
Flame + Smith

Instead of thinking farm-to-table restaurants, think farm-to fire! At Flame and Smith, you can enjoy vegetables, meat, and cooked fish dishes from their custom made wood burning Argentinian grill. The flavours of fire-cooked foods are undeniable and a must-try!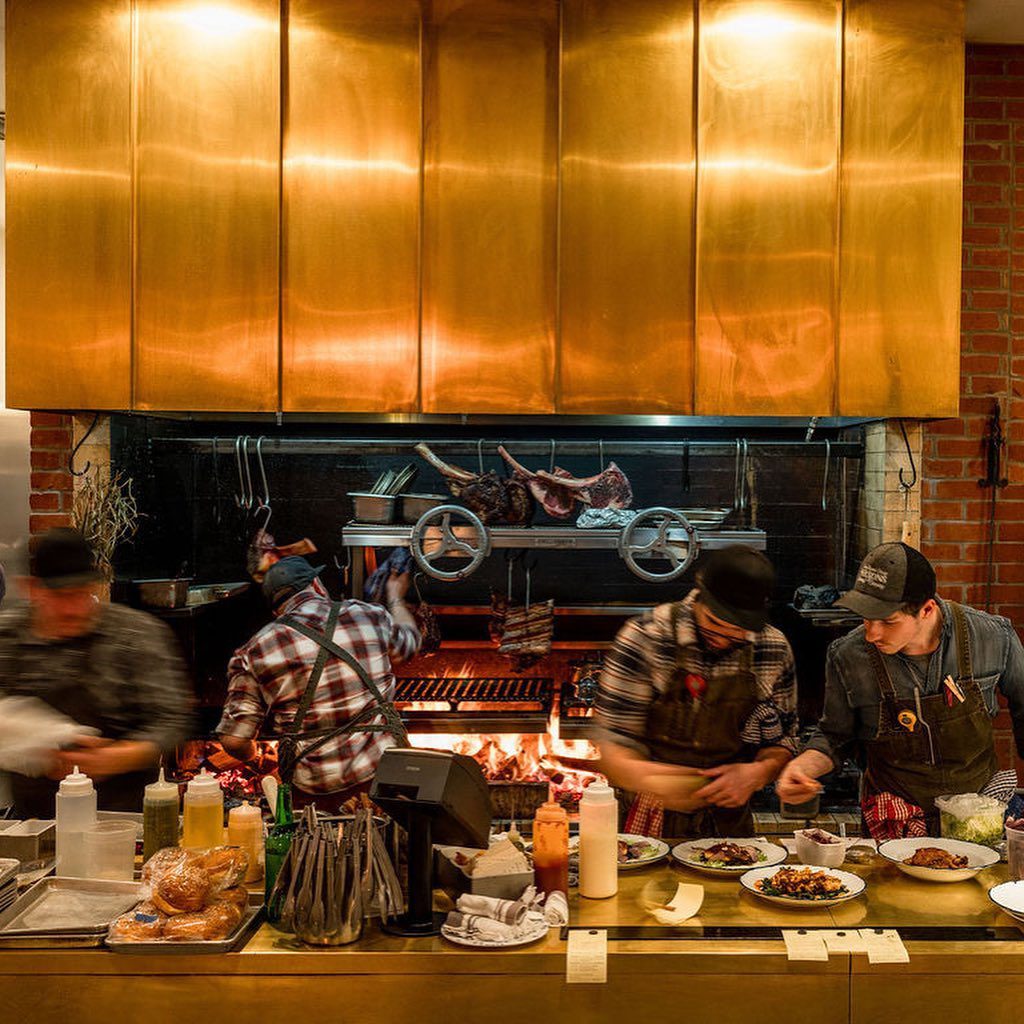 ---
Extra Places To Check Out
---
Hinterland Winery: They offer bubbly by the glass, and for the cider fans, they have a delicious cherry cider!
Kinsip Spirits: If spirits are more of your thing than wine and beer, swing by Kinsip House of Fine Spirits. This is The County's very own farm-based, grain-to-glass distillery.
Slickers Ice Cream (Picton location): You have to try the burnt marshmallow ice cream!
Agrarian Market: A great full-service deli in Picton.
Luna Boutique: Shop for your County inspired outfit.
Coriander Girl: The shop is absolutely gorgeous, filled with plants, skincare, and more.
---