Some of the most memorable road trips stem from the places we stop to eat and feed our souls. And while Cornwall and the Rideau Canal are known for their breathtaking scenic sights, your memories are made at the pubs, restaurants, vineyards and breweries you stop at as you pass through South Eastern Ontario. Satisfy your hunger and make your road trip unforgettable at these seven pit stops in the Cornwall and Rideau Canal region.
With on-going developments regarding the global pandemic, please visit each location's website, or connect with their staff via email and telephone, for updates on COVID-19 procedures such as guest capacity, sanitization methods and mask requirements.
---
Edward's Bistro
35A Second St. E. Cornwall
edwardsbistro.com
Menu Highlights: Smoked Maple Wings | Seafood Pasta Monterosa | Sugar Pie with Pecan Praline
Rosie and Jason Wagner, owners of Edward's Bistro (named after their son), have one goal in mind—to serve the community of Cornwall with the finest bistro fare at fair prices. The menu is inspired by French and Italian cuisine, while each dish is made from scratch using ingredients sourced locally and ethically from the region's growers. If you enjoy a cuppa-joe, Edward's Bistro roasts their coffee beans onsite with each grind purchased directly from fair trade farms.
For a convenient dining experience, place your order online for pick up or reserve a table to eat in.
---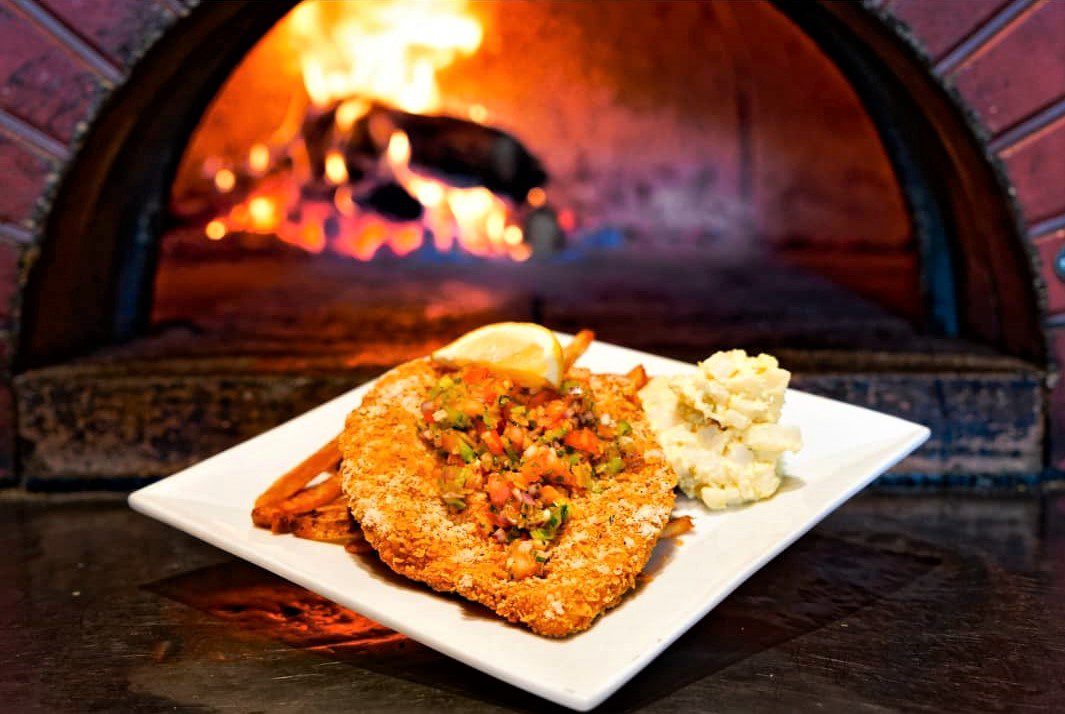 Schnitzels European Flavours
158 Pitt St. Cornwall
schnitzels.ca
Menu Highlights: Perogies | Jager Schnitzel | European Platter 
For midday eats, evening feasts and social treats, Schnitzels delivers a wide range of European flavours to satisfy whatever you're craving and whenever your hunger strikes. Located in the heart of downtown Cornwall, Schnitzels combines fine dining with a casual pub atmosphere for a familiar, yet uncommon, restaurant experience.
Schnitzels European Flavours serves up the perfect match for your palette. Order out, dine in or cozy up at the bar with a refreshing "bevie." Walk-ins are welcome; however, due to reduced seating, reserving a table in advance is suggested.
---
Stomping Grounds Bistro & Cafe
110-705 Cotton Mill St. Cornwall
The-Stomping-Grounds-Bistro-and-Cafe
Menu Highlights: Matchstick Salad | Eggplant Parmesan | Freshly Brewed Coffee
Warm. Humble. Welcoming. That's the slogan of Stomping Grounds Bistro & Cafe, a place best described as rustic and unpretentious. Located in the restored Cotton Mill (circa 1873), Stomping Grounds offers a flavourful lunch and dinner menu complimented by a quality list of wines and beers.
Given the name of his restaurant, owner Phil Gilmour is most proud of the coffee, and he can't get enough of his customers' reactions after tasting the difference of properly brewed java.
A heritage building positioned along the St. Lawrence River provides the perfect setting for a bistro and cafe—but don't take our word for it; stop by and see for yourself as you travel through South Eastern Ontario.
---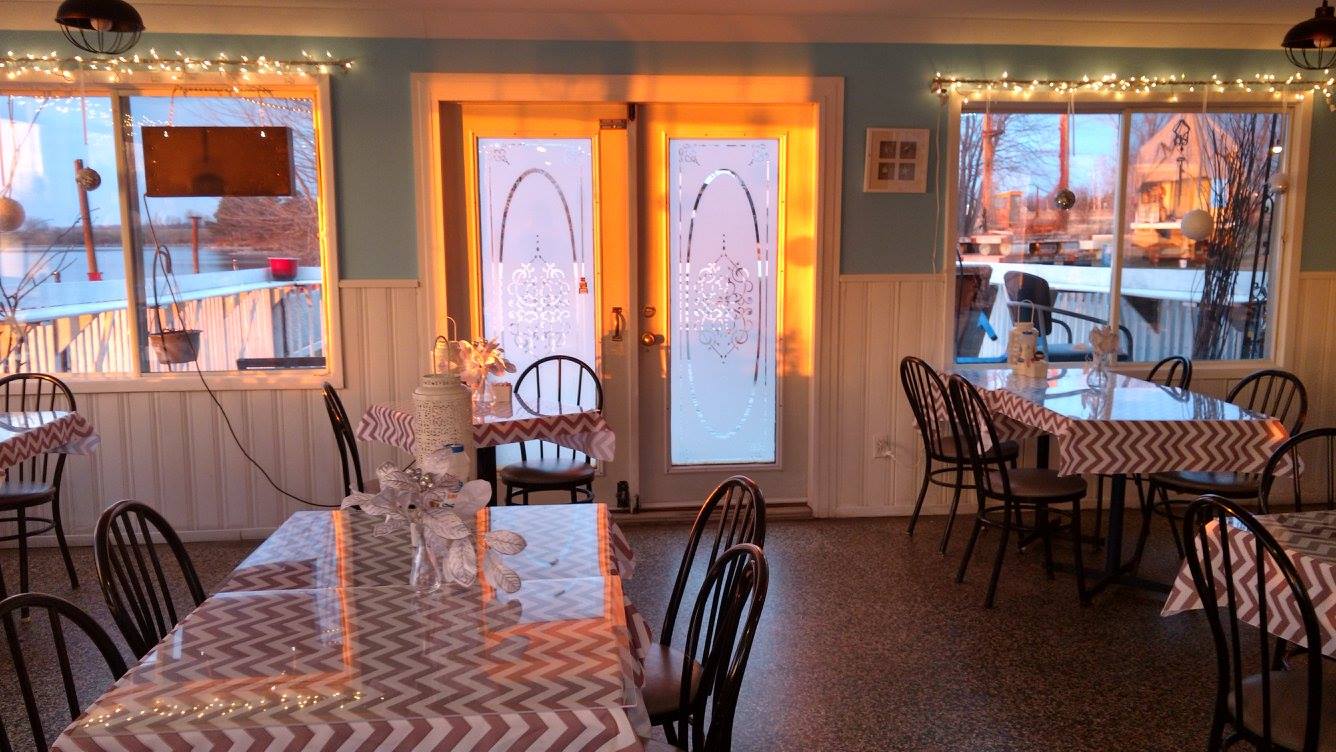 Nautica Grill & Wine
15968 County Road 2 Long Sault
nauticagrill.com
Menu Highlights: Mediterranean Grilled-Cheese Sandwich | Lox Salad | Stifado
Nautica Grill & Wine is a family-run restaurant tucked along the waterfront at the Long Sault Marina. Offering a modern approach to comfort food with Mediterranean inspiration, Nautica plates more than just a wholesome meal. Captivating scenery combined with a rustic, laid back atmosphere and friendly staff will have you stopping by as you travel back and forth through South Eastern Ontario.
Along with high quality, great tasting food, Chef Michael Efthimiou prides himself on consistent presentation and simple cooking methods where the flavours do all the talking. Dig into savoury dishes including organic, plant-based vegan and vegetarian options at Nautica Grill & Wine. Stop by for breakfast, brunch or lunch and enjoy a peaceful waterfront setting, or call ahead and grab your food to go for a delicious meal on the road.
---
Rurban Brewing
412 Cumberland St. Cornwall
rurbanbrewing.com
Menu Highlights: Rora Rood | Cornwall Golden Lager | Anton's Ghost Copper Lager
Rurban (rural + urban) Brewing is a retirement project turned full-time for this husband and wife duo. Their philosophy is simply refreshing—brew beer that's unfiltered and unpasteurized, and promote a culture that's inclusive, honest and accepting. In other words, Rurban Brewing sells beer, not a lifestyle.
Rurban beers can be purchased from their retail location or tested in the taproom, while their beers are stocked by many of the restaurants and pubs in the region such as Stomping Grounds Bistro & Cafe.
Call ahead before visiting the taproom or follow Rurban Brewing on their social channels (Facebook, Instagram and Twitter) for up-to-the-minute information.
---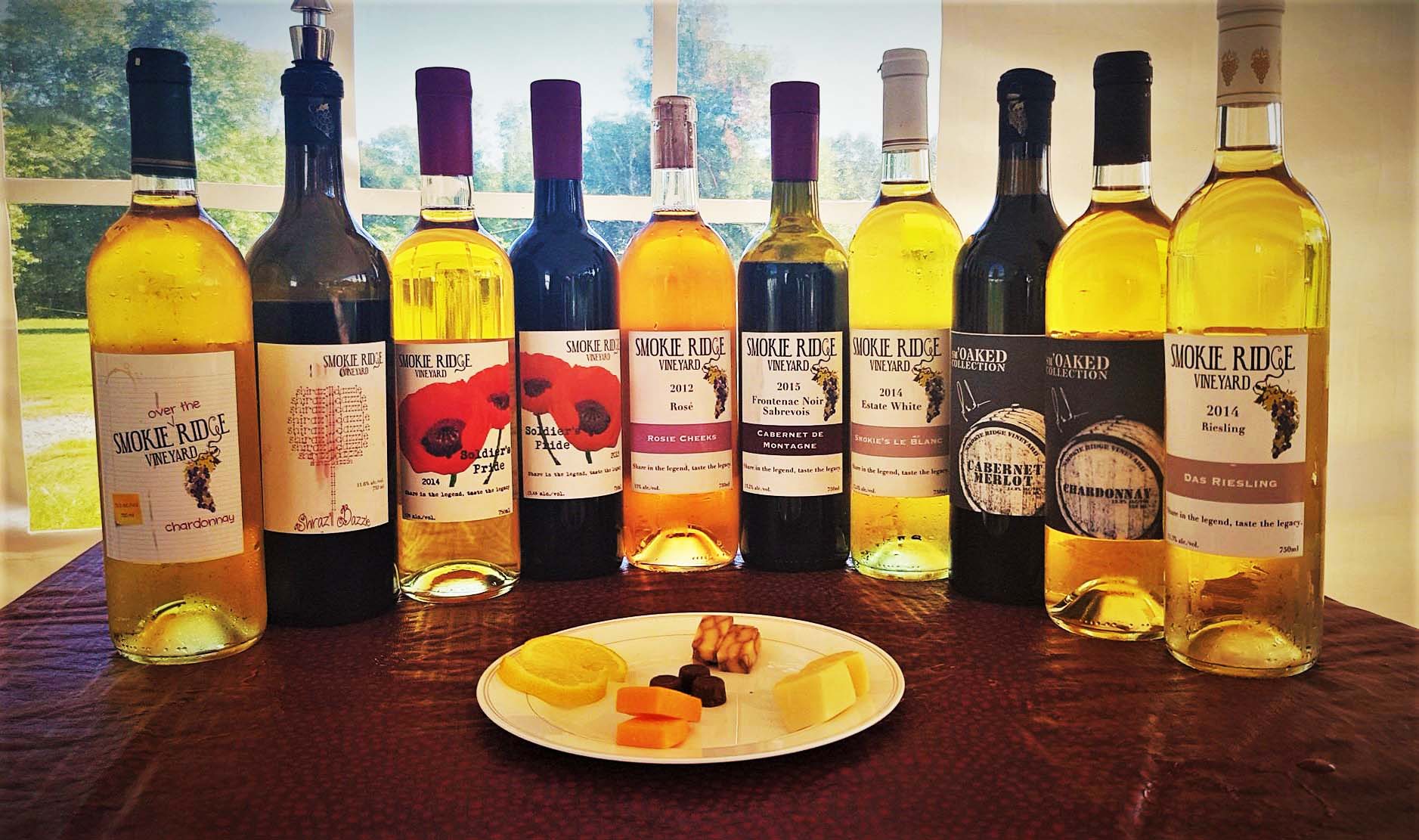 Smokie Ridge Vineyard
10090 Cameron Rd. Mountain
smokiesgrapes.com
Menu Highlights: Das Riesling | Vegan Cheese Pairing Wine Tour | Charcuterie Pairing Wine Tour
After 32 years of service in the Canadian military, "Smokie" turned to making wine with his wife, Debbie, and their sons. Specializing in northern varietal grapes, Smoke Ridge Vineyard delivers delightful wines from 2010–2016 vintages along with a variety of private wine tours. The vineyard spans 43 acres, while the patio is open for socially distanced gatherings of groups of 10 people or fewer.
Wines can be purchased for curbside pickup or delivery within 50 kilometres of the vineyard. Orders can be made online through Smokie's online wine store with delivery available throughout Ontario (shipped through Canpar and Swiftpost).
---
The Opinicon
1697 Chaffeys Lock Rd, Elgin
opinicon.com
Menu Highlights: Brunch Flatbread | Deep Dish Quiche | Beef Filet
Enjoy "delicious food in a glorious setting" at The Opinicon. Situated near the Rideau Canal at Chaffey's Lock, The Opinicon has been offering 100-years of hospitality for those traveling through South Eastern Ontario. With a dining room and a pub located on Opinicon Lake, the restaurant combines great meals and cold drinks with beautiful views— perfect when you need a break from the road.
Menu items are cooked up using locally sourced ingredients including some that are grown from The Opinicon's very own kitchen garden. The Inn is currently closed to guests, while reservations to the restaurant are strongly recommended given current limitations to seating and capacity.
---
Cup of Jo's
515 Main St. Winchester
cupofjos.ca
Menu Highlights: Caramel Cookie Bars | Garlic Beef and Broccoli Box | Pizzaghetti
At Cup of Jo's everything is made to order to provide guests with the freshest, highest-quality food in Winchester's oldest stone home. Enjoy gourmet coffee, sweet desserts, breakfast and lunch plates along with meal kits to go.
You'll come for the food, but you'll leave with the merchandise; aside from family meal boxes, Cup of Jo's features a variety of knick-knacks and sassy-branded t-shirts to commemorate your visit.
---