Gourds are a weird food thing. The term gourd refers to a number of species of squash-type fruit, many with hard shells, but some without. They're largely decorative, but the hard shelled varieties historically, have been used as tools, musical instruments, or water carriers.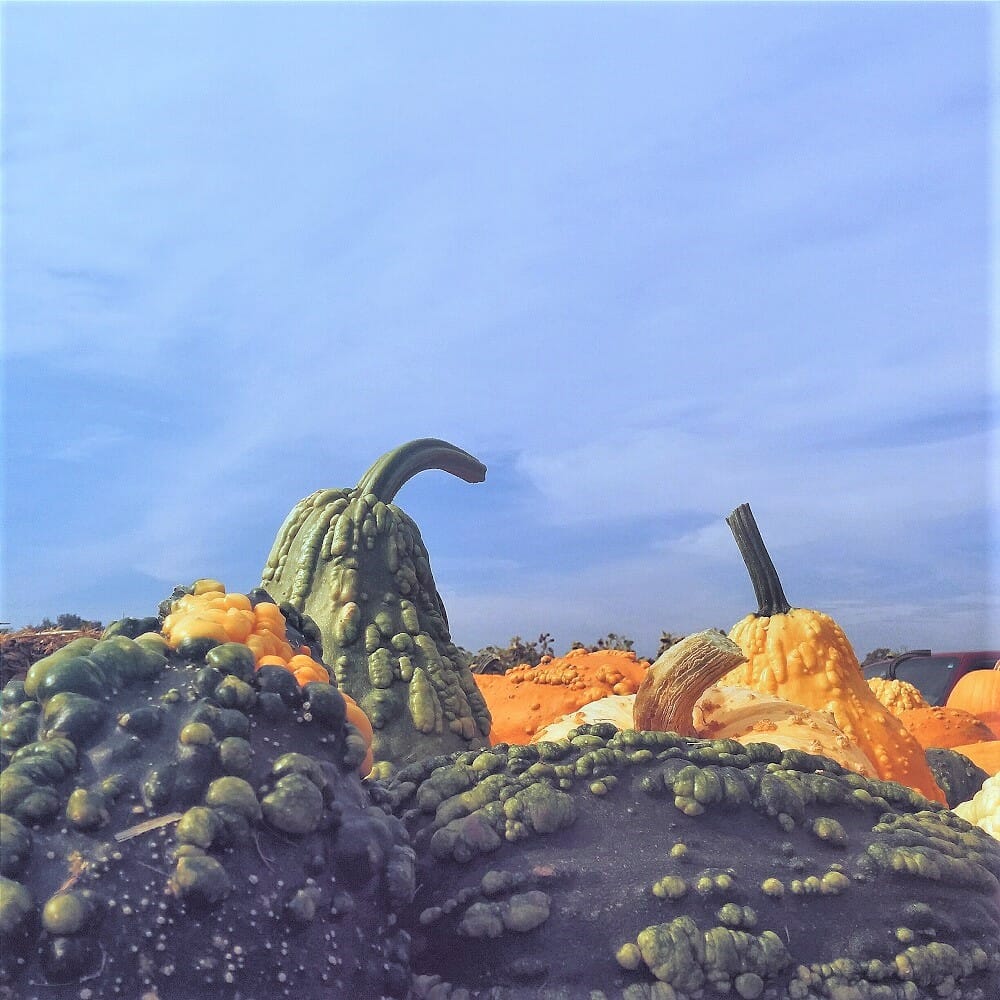 At this time of year, grocer's and farmstands get flooded with decorative gourds in the Cucurbita Genera family. In my human family, we reveled in digging through great big bins of them — competing over who could pull out the weirdest looking in the bunch. Don't smirk, you know you did it too. Then you went home and arranged them on your table all like "BAM! It's Autumn!". You may have even gotten a little crazy and thrown in some colored leaves, all haphazard like. I bet it was gourd-geous.
Now, imagine taking that ritual up a notch and heading into a field to pick those gourds yourself? That might just be the easiest way to win at autumn.
---
Here's some places to get your gourds off this season:
Gammondale Farm   |   gammondalefarm.com
426 McCluskey Dr, Slate River, ON
Not only can you pick your own gourds and pet some baby animals, Gammondale is also home to Canada's largest catapult. That's right. Canada's, largest, catapult.
Berryview Farms   |   berryviewfarm.com
13707 Heart Lake Rd, Caledon, ON
Famous for their pick-your-own apples, this orchard also does a mean decorative gourd and giant pumpkin PYO come fall.
Orchalaw Orchards   |   orchalawfarms.com
9726 Heritage Rd, Brampton, ON
Not only can you get yourself a big, ol' gourd — but these guys also grown edible squashes like hubbard and acorn.
---
And if crazy, colourful gourds aren't you thing (be honest, is that even possible?) — you can always pick-your-own pumpkin. Whether you're intimidating the local school children with your carving abilities, or just baking pie, Ontario Farm Fresh has you covered!
Visit ontariofarmfresh.com to find a far near you!