What better way to serve up a truly local meal than to grow the ingredients yourself? In our Garden Party series, we're chatting with Feast On chefs to bring you the ins and outs of starting a kitchen garden. You'll also get a sneak peek of what they're growing…coming soon to a restaurant near you! 
---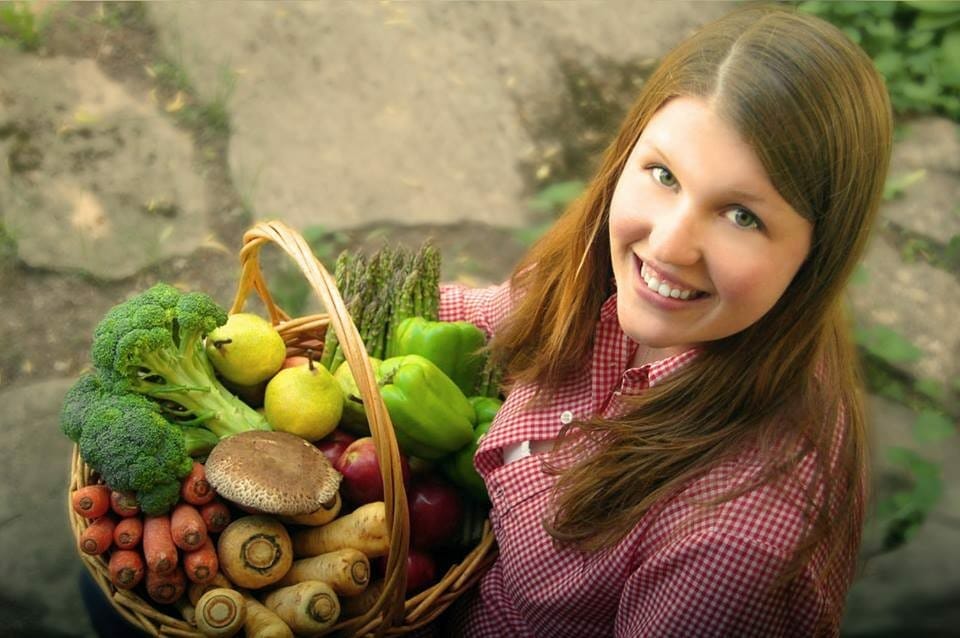 Rebecca Landman

Landman Gardens
Grand Valley, Ontario
Find their Feast On profile here! 
---
Tell us about your garden! What are you planting this year?
Our garden is about 3/4 of an acre. I am planting all kinds of amazing vegetables this year, our focus for the garden this year is growing lots of things that we can use in the Blackhouse restaurant, but also for canning. I am growing everything from tomatoes to fennel to beans to beets and lots of greens!
What is your favourite item grown in the garden?
My absolute favourite vegetable out of the garden is beans. Beans are the very first vegetable I learned to grow from my Grandpa. When I was younger I used to follow my Grandpa around the farm, he was a very patient, nature loving man. He taught me about earthworms and what a seed needs to grow. I have a great picture hanging in the bakery of my Grandpa and I planting beans, I am about three and wearing bright pink rubber boots, a matching scrunchy in my hair and a loud floral print on my shorts! Ha ha!
Do you have help?
I do have help. In the summer I have 3-4 employees. They help with everything from the garden to the farmers' market to helping with the animals and helping to cook in the kitchen.
What has been the best part about starting a garden (or really, a farm)?
The best part of starting a garden and raising all of our meat and eggs on the farm is knowing exactly what goes into the food we are consuming. It's knowing exactly the amount of love, passion and care that went into producing every head of lettuce, every egg and every cut of chicken or pork. We really pride ourselves on raising high quality food and my absolute favourite part is being able to share that with all of our amazing customers. Once people taste the quality of our food they just get it. They understand the pure passion and energy that went into creating it.
How do you showcase what you grow on your menu?
We showcase what we grow on our menu at every dinner! Everything on our menu is either grown on the farm or sourced from other local farms. When we are planning our menus for the year we focus on what is in season. We know that in July we will have zucchini and beans, so we make sure to feature them on the menu. We also feature a variety of vegetables that people aren't used to eating, for example braised radishes, steamed swiss chard etc.
Any tips for a first time gardener?
My biggest tip for a first time gardener would be to grow what you enjoy to eat! The second biggest tip would be start with something easy, like radishes, they grow quickly – 22-27 days, it is crazy exciting to see something grow from a seed to an actual vegetable that you can eat! I am constantly amazed at the power of seeds. In the winter I get a box of seeds and over the season I feed numerous people with these vegetables. It is amazing the potential that this small box has.
---
Meet more chefs from Feast On certified restaurants here!