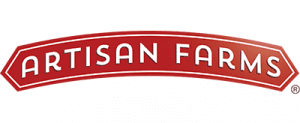 ---
FEAST ON PURVEYOR SINCE
2015
OUR MISSION
To bring ONLY the Healthiest, naturally raised beef from local farmers to your table.
By utilizing only heritage breeds, growing its own vegetarian feeds and offering stress-free natural pasture lands, Artisan Farms has developed stronger, healthier breeds that do NOT require the use of anti-biotics,
added hormones or growth stimulants of any kind.
NEVER ALTER THE NATURAL GROWTH OF ITS HERDS
Artisan Farms has been involved in Canadian farming Since 1902, and has never used any additive, process or structure that alters the natural growth of its herds. A healthy herd produces a better product. Simple.
ETHICAL ANIMAL WELFARE AND SUSTAINABLE LAND STEWARDSHIP
Artisan Farms maintains the highest standards for ethical animal welfare and sustainable land stewardship at all its farms. It is an involved member of the Canadian Roundtable for Sustainable Beef and Verified Beef Producer programmes, and promotes these ethics on all its farms.
SUPPORT SMALL, MEDIUM AND LARGE FAMILY FARMS ACROSS CANADA
As a farmer itself, Artisan Farms believes the best quality come from family run farms, and works with over 120 families in their pursuit to continue the tradition of natural livestock agriculture and responsible farming.