Is there anything more authentically Ontario then weaving your way along the winding roads surrounding Algonquin Park? With roads almost haphazardly cut from the metamorphic rock strewn throughout the area and gnarled pine trees lining every curve, it's definitely a bucket list worthy road trip. It's also home to some seriously delicious adventures.
Many travellers paddle into the park and set up camp along the way, but camping is just one of the ways you can experience the areas natural splendor.

On the northern most tip of the park, you'll find Northern Edge Algonquin. Visitors headed to the Edge can expect a completely off-grid experience with the luxury of a soft, warm bed in our one of their wood cabins. Depending on the season, you'll also have your pick of snow shoeing, dog sledding, canoe trips into the park, relaxing yoga sessions, at least one stint in the Finnish sauna and guided experiences like ?Trails, Tales and Ales?. This 3 or 4 day autumn adventure has you hiking through the wilderness, listening to stories of the region and ending with a Feast ON certified feast created by the Edge's chef and steward, Greg Waters. Wild edibles and fireside treats are paired with unique brews from Highlander Brewing Company, one of the regions most celebrated breweries.
While in the area, make sure to stop by the brewery itself for a taste of their Liongrass Ale — a refreshing malt ale flavoured with foraged dandelion leaves and lemongrass. Highlander's Centurion Ale, with notes of honey and mild fruit, pairs perfectly with ham hock and split pea soup — or better yet, cheese! If your visit is more drive-by than leisurely-lunch, make sure to schedule in a pit-stop for some Thornloe Cheese.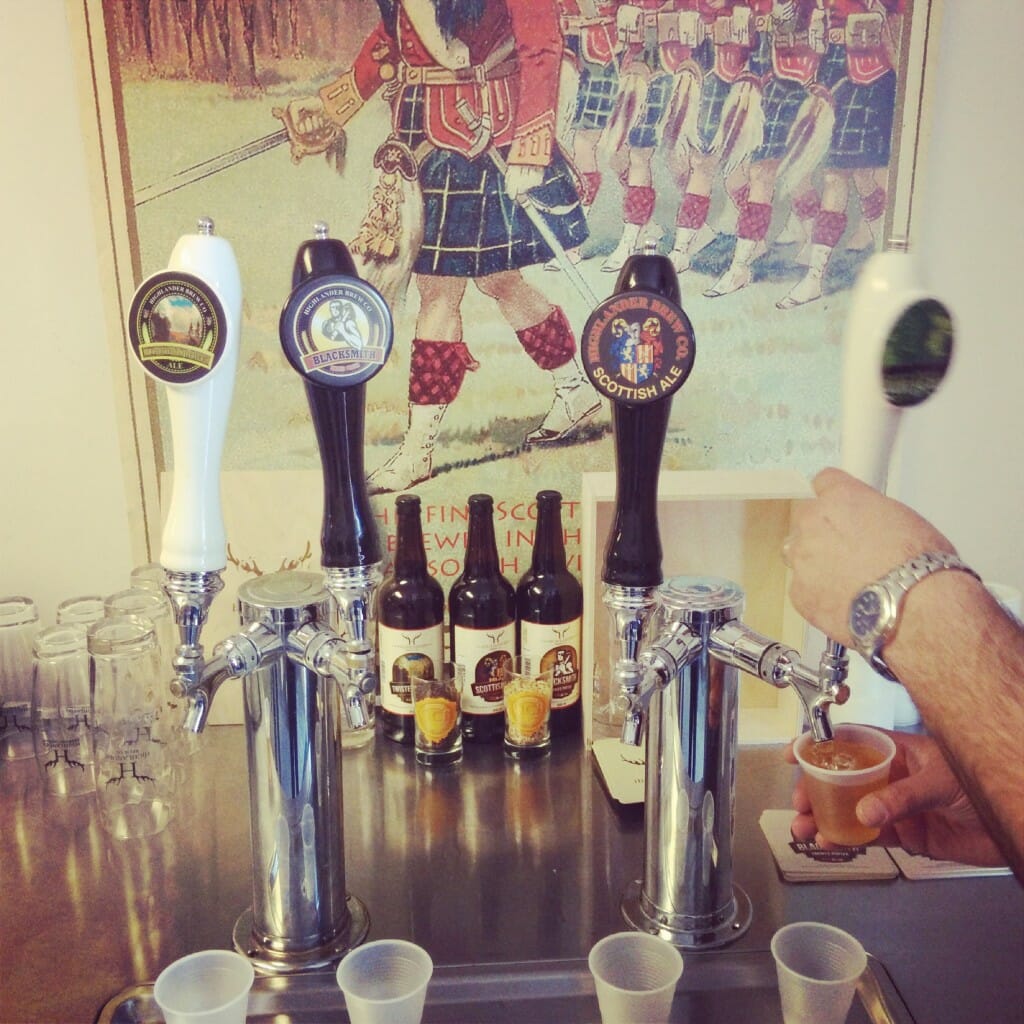 Famous for their squeaky curds and dry crumbly cheddar, Thornloe Cheese has been making award winning cheese for over 70 years. You won't find an eatery in the area that isn't melting Thornloe cheddar into their sandwiches or tossing those famous curds into their poutine.
---
HOW-TO-MAKE-THE-PERFECT-S'MORE: Roast one large marshmallow slowly over an open fire. Meanwhile, place a square of milk chocolate on a graham cracker and set it by the fire. You want the chocolate to get warm and soft. When the marshmellow is an even golden brown all over, place the marshmellow on the warm chocolate. 'Smush' the marshmellow and chocolate down with a second graham cracker. Hold smore between two fingers firmly and pull out your roasting stick and enjoy. Don't forget to lick your fingers! Top with the other graham half.
Step up your s'more game by swapping out the traditional packaged graham crackers for some fresh cookies. Pick some up enroute to Algonquin Park at Henrietta's Pine Bakery — and perhaps a slice of strawberry-rhubarb coffee cake! You'll need at least a dozen cookies, as it takes two cookies per smore and you're sure to indulge enroute to your campsite. We like the ginger snaps!
---
Happy Wanderings!