---
Resorts of Ontario is your guide to the best in resort accommodations in Ontario. Learn about what our many member resorts have to offer. Our website is full of useful information to help plan your Ontario resort getaway. Research your holiday in Ontario by season, region or vacation experience. Discover Ontario's seven tourist regions and what makes each destination a great place to visit. Search for an Ontario resort by experience. You will find a variety of specialty vacations and a wide selection of resorts that focus on popular Ontario holiday activities, such as golf vacations or fishing holidays. Some resorts cater to a particular clientele, providing vacation accommodations tailored to suit romantic couples retreats, seniors' tours or family vacations. With Resorts of Ontario, you will find the right resort, lodge or country inn for a perfect vacation in Ontario.
While visiting Toronto, Ottawa, London or any one of Ontario's many vibrant cities, out of province guests should also include plans to explore the incredible scenery, beautiful lakes and unspoiled wilderness that lie just outside the city with a stay at an Ontario resort. Many fabulous resort properties are only a short drive from most provincial cities and offer visitors a chance to experience the province's unique diversity. After spending time in one of Ontario's busy cosmopolitan cities, visitors will welcome the opportunity to relax and unwind with a vacation at any one of our country inns, lakeside lodges or cottage resorts.
---
Staying at any of Ontario's many resorts if a sure fire recipe for a perfect weekend — it's hard to know where to start! Each and every one of Ontario's food-forward destinations offers something unique, just like the resorts within them.
For those looking for a local food experience, we suggest spending a weekend (or two!) at Calabogie Peak's Resort, Hockley Valley Resort, The Waring House or Heather Lodge. They are all home to #FeastOn Certified restaurants!
At Elmhirst's Resort, you can stroll through their kitchen gardens and meet the Angus cattle herd kept on the grounds. The underground all-Ontario wine cellar is an experience not to be missed.
For those looking to get active during their stay, we highly recommend a stint at OWL Rafting – or their sister location, Madawaska Kanu Centre. Both offer paddling courses and retreats paired with exceptional casual communal dining experiences.
For a full list of resorts and their amenities, visit ResortsofOntario.com
---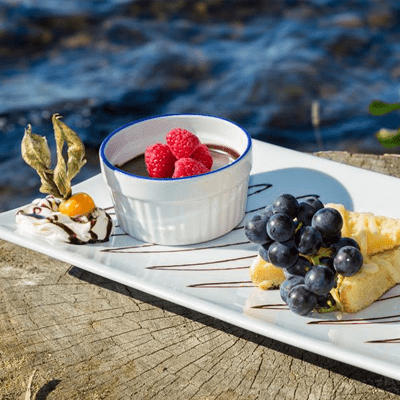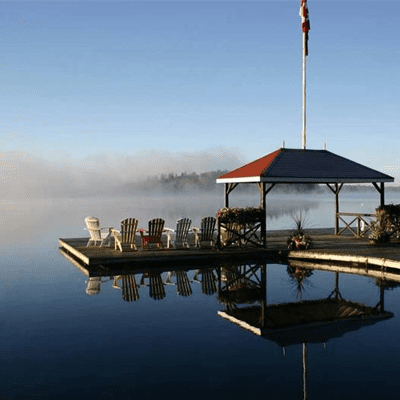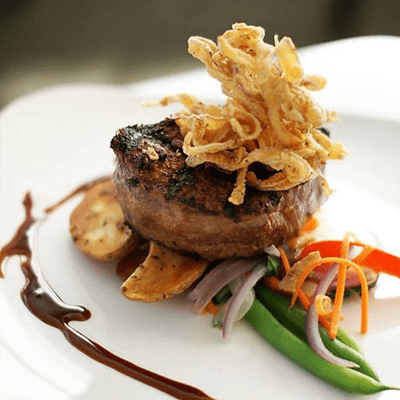 ---
Exploring the Region?
Here are a few great places to start.