---
With the growing popularity and prominence of urban food markets worldwide, the team at Oxford Properties saw an opportunity to pioneer this concept within their Ontario family of shopping centres.
Market & Co. at Upper Canada was the first of its kind. It features a highly sought-after collection of first-to-market and local merchants and brands. They designed the market so guests can purchase quality groceries and specialty items to take home, enjoy food experiences and take part in special events at the state-of-the-art, built-in demonstration kitchen.
Next came Scarborough Town Centre, Yorkdale and the newly opened Food District at Square One. With a focus on independant, small scale artisan producers, Oxford Properties has created a new standard for retail experiences. They have turned shopping into a food tourism experience.
---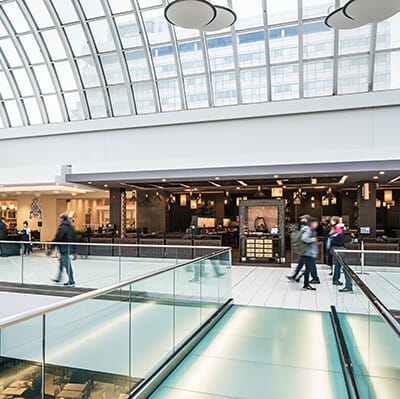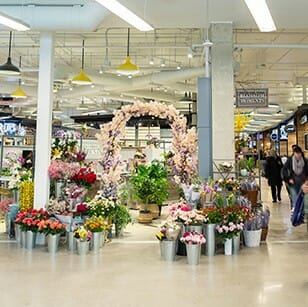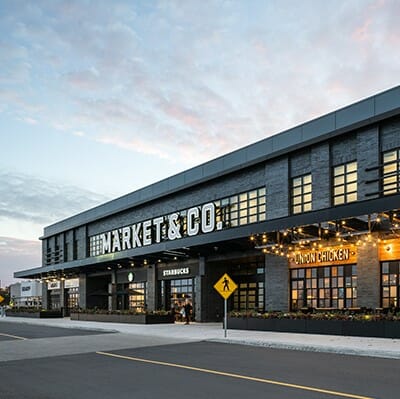 ---
Market & Co. is a food experience like no other—it mixes exceptional fresh food offerings with the tradition and authenticity of merchant-style city markets. Market & Co. is a combination of your local baker, seafood market, produce, juicery and restaurants all rolled into one, curated market and gathering place. With more than 18 best-in-class artisans, merchants lining the space, and fabulous restaurants offering dine-in experiences, there is definitely something for everyone!
The Food District is here to feed the growing interest in today's food culture, with a focus on offering local, handmade, and high-quality foods in a setting that embraces both new- and old-world food emporiums. Spanning 40,000 square feet, The Food District offers an outstanding array of specialty products as well as a space to meet, explore and share the love of food through tastings, cooking classes, dinner parties, book signings, and other special events.
---
Exploring the Region?
Here are a few great places to start.