This little project was just to pretty to not share!
Not Far From the Tree has started a Blossom Watch project–keeping track of all the spectacular blooms in and around the city–like these pretty petals near Roncesvalles.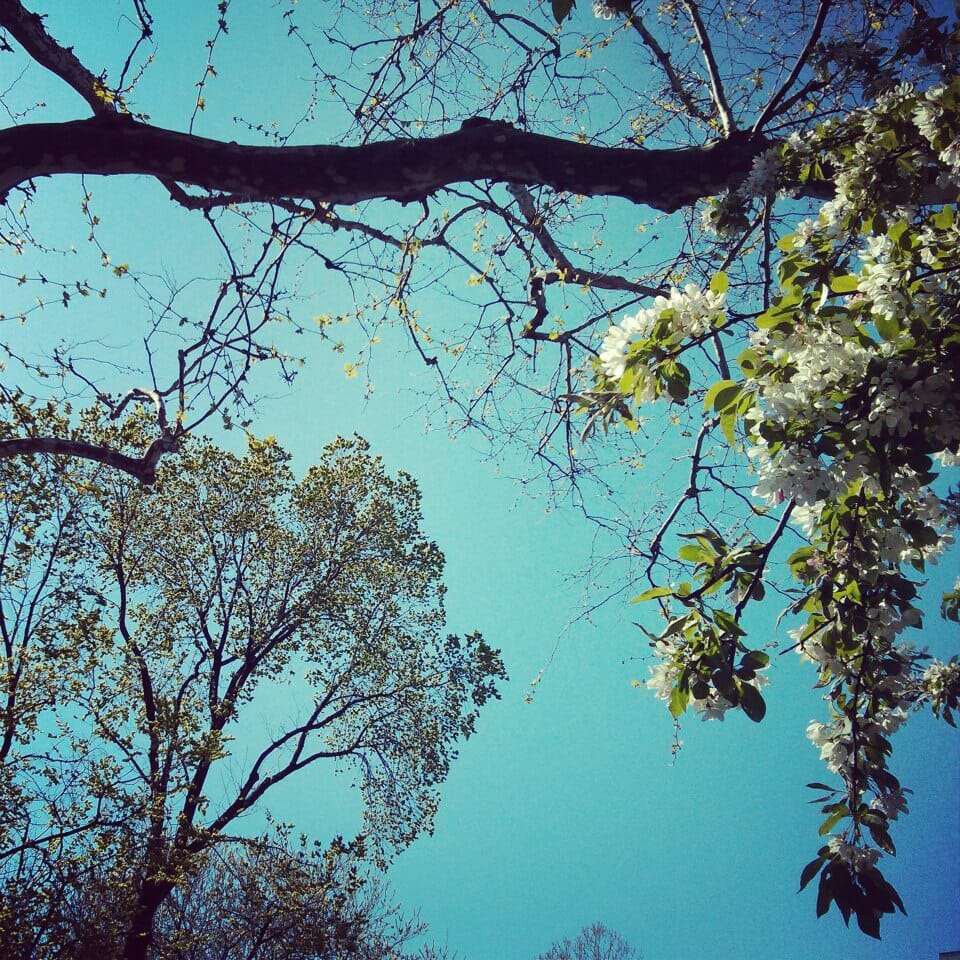 What's blossoming in your neighbourhood? They invite you to join in by tracking blossoms around Toronto and sharing stories, photos, videos and more on our crowd-sourced Blossom Watch Map!
There are bushels of ways to get involved…
For the botany nerds out there, here are some tips courtesy of NFFTT for identifying some common blossoms around the city:
Apples, cherries, pears and plums all have very similar blossoms so it can be difficult to tell them apart. The key with identifying these trees is looking carefully at the stamen, the spacing of the petals and the bark. The blossoms listed below all have five petals and grow in clumps all over the tree. They are normally white and/or pink.
Apple blossoms are very fragrant, and apple tree bark is silvery grey and can be smooth or rough. Apple blossoms have short yellow stamen.
Plum blossoms grow in small clusters. The bark is dark, and the older the tree, the more scaley the bark. These blossoms are usually odorless and apparently can taste like marzipan! Plum blossoms have red or yellow stamen.
Pear blossomshave petals that are separate from each other and the stamen have small black tips.
On cherry trees the pink blossoms turn into sweet cherries and the white blossoms turn into sour cherries. Cherry tree bark is a dark grey-red with short horizontal lines, and the stamen are white with yellow tips.
Serviceberry blossoms have very narrow petals and have a lot of space between each petal. The bark is grey and the branches are quite slender.
Elderberry blossoms are tiny and white and grow in large clusters called panicles, and can be over 6 inches in diameter.
Walnut blossoms are catkin flowers (they look like little yellow caterpillars) and are usually about 10 cm long. Walnut blossom usually arrive with the leaves so we may have to wait a little to see them.
About Not Far From The Tree
Not Far From The Tree puts Toronto's fruit to good use by picking and sharing the bounty. When a homeowner can't keep up with the abundant harvest produced by their tree, they let us know and we mobilize our volunteers to pick the bounty.